By now, we can all agree on the fact that childhood is kids' rocket launch onto the future ahead. Filled with tests and assessments every single step along the way, an educational journey – if not done right – can make little ones grow up with a mindset that it's only a few skills that matter.

"We must always ask ourselves if we're giving kids' inherent talents a fair shot," says Vishal Mahtani, founder of talent management agency Artists-Alive.

"There's always an interest that drives them creatively and parents play a major role in both the identification and the development of such traits."

Studies have shown that nurturing kids' potential leads to better cognitive abilities and motor skills. The introduction of arts, music, dance, sports and more gives them tools for social development, and creativity boosts their imagination making them more innovative in decision-making.

After-school activities can complement classroom learning, leading to more holistic development at a young age. Kids should grow up knowing that analytical skills aren't valued over theoretical knowledge, and that creative development is as important as the core lessons taught in class.

"Kids are often unaware of their talents and this is where parents come in, encouraging and giving them an outlet. Mum and dad need to spend time observing and giving positive feedback. Their role goes beyond signing the kids up for classes, but it's a good place to start," adds Mahtani.

After-school classes can give kids what's beyond academics, even if it's about learning more about a certain subject they love at school. There are only so many hours in a school day, and your child's true abilities may lie in what comes after they exit class.
"A ballerina knows the importance of starting young and so does a musician learning to play an instrument. Star potential needs a platform to develop and, the earlier it finds an outlet, the more chances it has of flourishing," he explains.

There's no shortage of after-school options in the UAE. Check out these activities and pick what works best for your child, whether they're a shining star in the making or just exploring what they can do best – it should be a judgement-free zone.
From Dhs5,000 (per month, kids aged ten and above). Times vary. Artists-Alive, info@artists-alive.com (058 963 3199).
It's showtime
Performing arts
Diverse
The only school to provide training in all aspects of dance and theatre in the Middle East, Diverse helps kids channel their artistic energy and awaken their inner superstars. From jazz and ballet to musical theatre and singing, studios are equipped with professional sprung floors, mirrors and barres. This school is known for choreographing and directing TV and pop videos, theatre events and fashion shows. Diverse follows a "best in class" approach, so it's perfect for little hearts that are beating for Broadway and beyond.
Prices and times vary. The Curve Building, Al Quoz, Dubai (04 330 7338).
DRAMA SCENE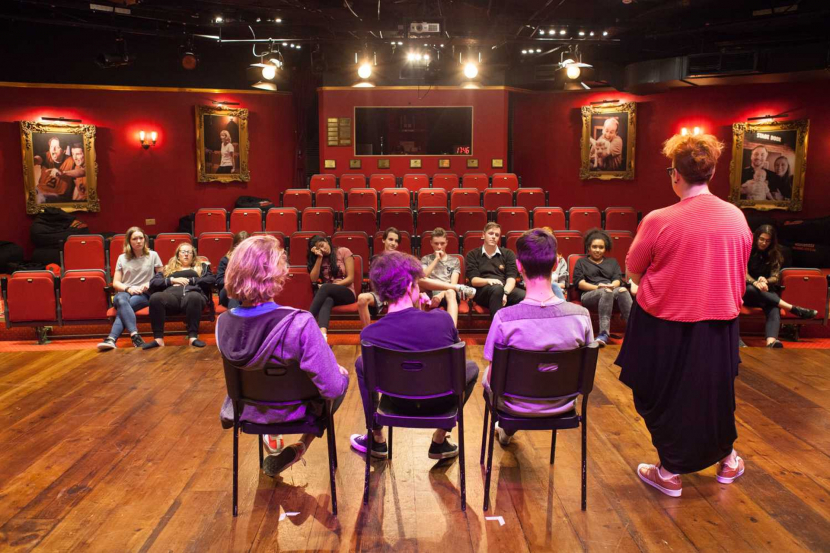 This centre is all about skill-based performing arts and offers drama in such a way that it teaches kids how it goes beyond standing up on a stage. DRAMA SCENE offers classes in acting, verse and prose, musical theatre, public speaking and group-devising performances. Classes are for kids aged three to 15 and go all the way from introducing juniors to the exciting world of drama and role-play to building professional skills for later in life.
From Dhs1,500 (kids aged three to 15). Sep-Dec, times vary. The Mall, Jumeirah Beach Road, Dubai (055 310 0984).
Dubai Performing Arts Academy
Founded by former Steps pop group member Lisa Scott-Lee and her husband Johnny, this academy is based on the couple's industry know-how. With Lisa's record-breaking pop days and Johnny, who has worked with stars such as Robbie Williams and Diana Ross, classes at this Academy cover all aspects of performing arts including singing, dancing, drama, acro, private singing lessons, contemporary, street dance and more.
From Dhs750 (per week). Dubai British School, Jumeirah Park, Dubai (04 424 5195).
Impact Centres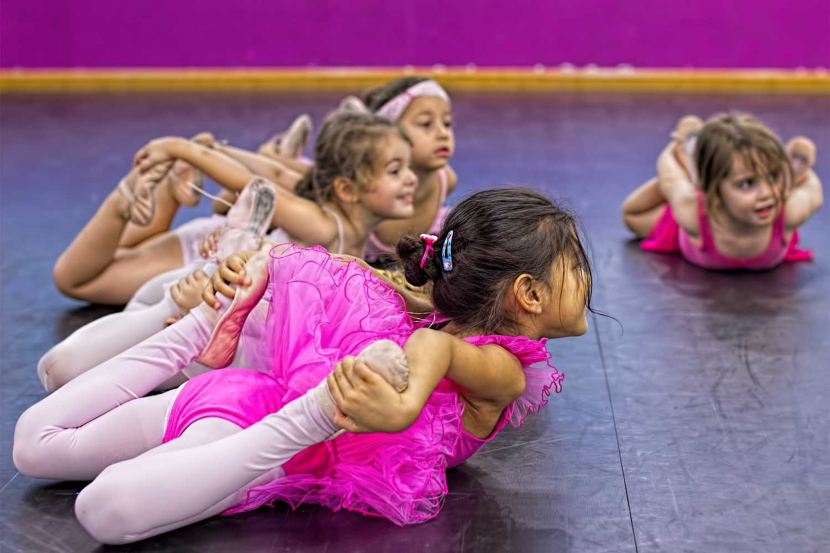 It's time to get your kids active doing something they love, so why not sign them up for some hip-hop or ballet classes with certified Imperial Society of Teachers of Dancing and the British Royal Academy of Dance instructors, or even the Afro-Brazilian martial arts-dance combo capoeira? Impact Centres is all about foundation and technique.
From Dhs85 (per class, kids aged four to eight). Sep onwards, Saturdays. Control Tower, Motor City, Dubai (04 361 5002).
The Courtyard Playhouse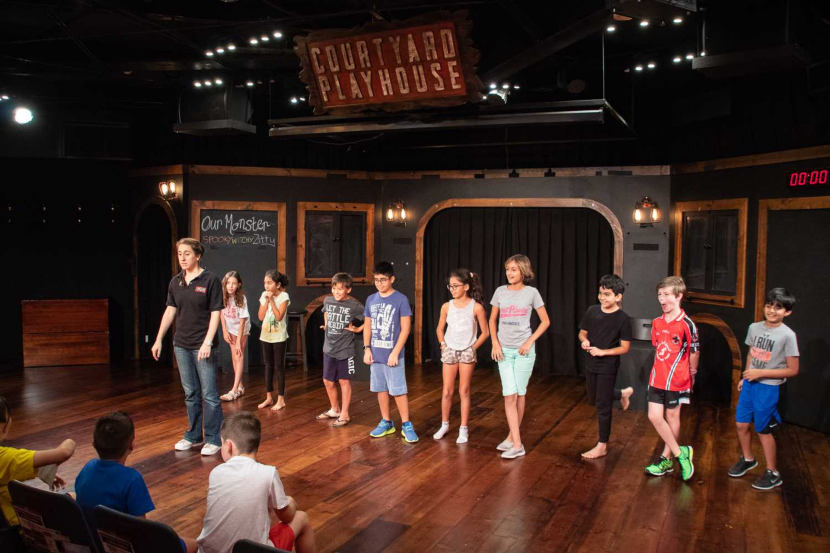 This improv' theatre is perfect for building up kids' skills and nurtures local talent. The Playhouse specialises in Johnstonian-inspired improvisation, stand-up comedy and acting, and its schedule is packed full of workshops for kids and teens.
The cosy, purpose-built 70-seater theatre is quite the venue to tread the boards and discover the wonderful world of storytelling and creative arts live on stage, inspired by some of the most prominent authors' work, including Julia Donaldson, Roald Dahl
and more.
From Dhs1,540 (one-month course). Sep-Dec, Sat 10am-11am (kids aged five to eight); Sun 4.30pm-5.30pm (kids aged nine to 12); Sun 5.30pm-7pm (kids aged 13-18). The Courtyard Building, Al Quoz, Dubai (050 986 1761).
Future athletes
Sports and fitness

Absolute Gymnastics
We're in love with how simple this centre is. Artistic gymnastics for kids aged three and up, it's as easy as that. One of the most underrated kids' activities in this part of the world, it's been said gymnastics is the world's most difficult sport. Lessons cover all basic tumbles, vaults, balance beams and uneven bars, utilising available equipment.
From Dhs100 (per hour, non-members), Dhs60 (per hour, members). Dubai Investment Park, Dubai (055 601 6095).
Dubai Golf Junior Programme
This programme is designed for kids aged between four and six years old, and serves as an introduction to the game. Conducted by the Dubai Creek Golf Academy, it's designed to firstly develop a child's understanding of the game while also working on key fundamental movement skills needed for future development. From basic rules to technique, classes are limited to a maximum of six kids for optimum concentration.
From Dhs825 (eight group lessons). Sep-Nov, times vary. Dubai Creek Golf & Yacht Club, Deira, Dubai (04 295 6000).
Elite Sports Academy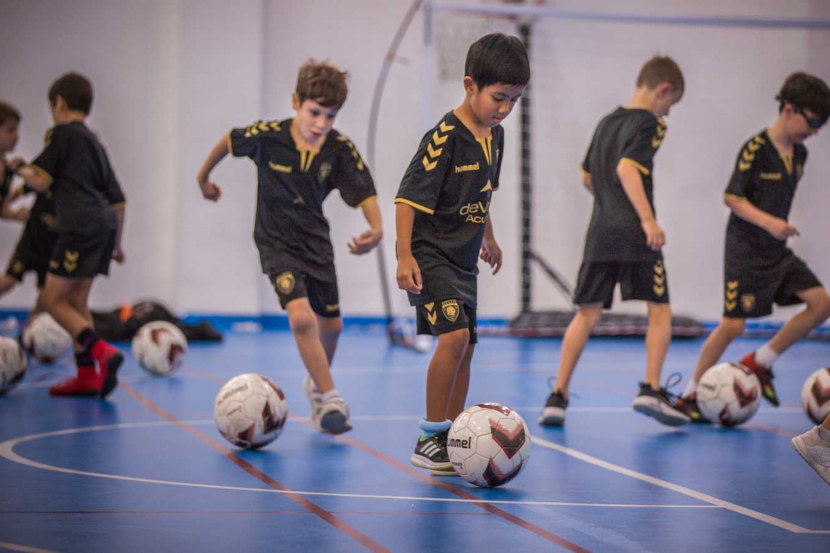 Specialising in football and swimming lessons for kids aged three to sixteen, Elite offers programmes that will benefit all levels of experience and ability. Football enthusiasts can test themselves in the Academy and competitive league squads, those who prefer swimming can enjoy the learn-to-swim lessons or competitive gala squads. You can try their popular multi-sports camps available during all school holidays. Annual memberships are available, in addition to payment plans.
From Dhs 80 (per hour/session). Sep-Dec, times vary. Various locations across the UAE, including Horizon English School, Al Safa, Jumeirah, Dubai (04 554 5916).
ISM Sports
Many parents look for one place that brings together tons of activities just because, you know, it's that much easier. ISM Sports trains kids in different academies, each specialising in a sport, and they include swimming, tennis and football. It also offers intra-curricular support to bring the sports experience kids gain into the classroom.

Football Academy is all about team play, with classes for kids aged three to 14 starting off with the basics of multi-directional movements and gradually moving on to more advanced tactics as well as social and technical skills.

The Tennis Academy's classes target kids aged three and up with a basic Junior Tennis Programme designed just for them.

Swim Academy lessons range from beginner splashes to advanced stroke techniques. That's one swimming squad we can join.
From Dhs1,200 (per tennis lesson, 45 minutes), from Dhs770 (per football lesson, 45 minutes). Various locations across the UAE, including GEMS Wellington Silicon Oasis, Dubai (056 941 7120); Al Forsan International Sports Resort, Khalifa City,
Abu Dhabi (02 556 8555).
Ultimate Athletics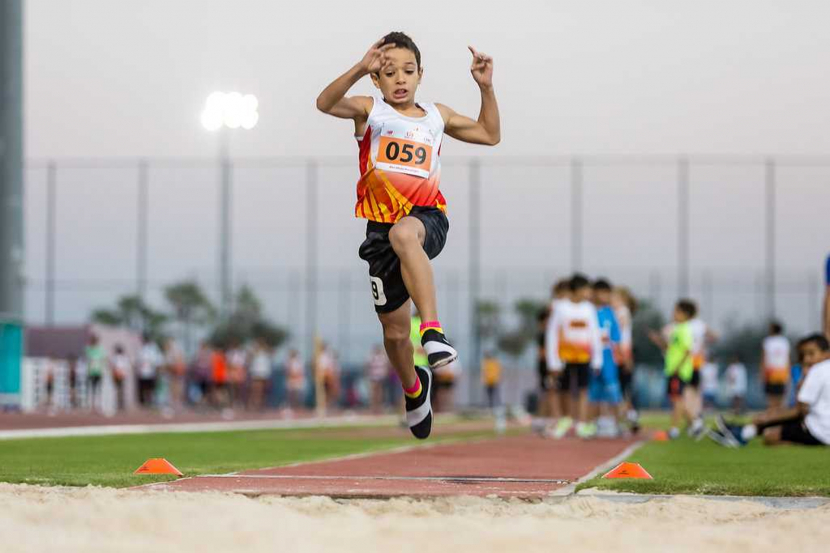 Founded by Lisa Campbell, a national competitive athlete from the UK, Ultimate Athletics is all about training future athletes for track and field – and it takes it very seriously. Expect expert coaching from former and current international athletes from the UK, Wales, USA, South Africa, Ethiopia and Kenya with a grassroots approach in each discipline offering one-two-one and group sessions, strength conditioning, video feedback and more.

Ultimate Tots classes are fun sessions for kids aged three to nine, while Ultimate Youth are for seven to 12-year-olds to experience multi-events, sprints and middle-distance training – going for the win.
Dhs65-85 (per session). Sep 9-Dec 12, timings vary. Various locations across the UAE, including Conrad Hotel, Sheikh Zayed Road, Dubai (04 382 7813).
Get creative
Education and development
Fun Robotics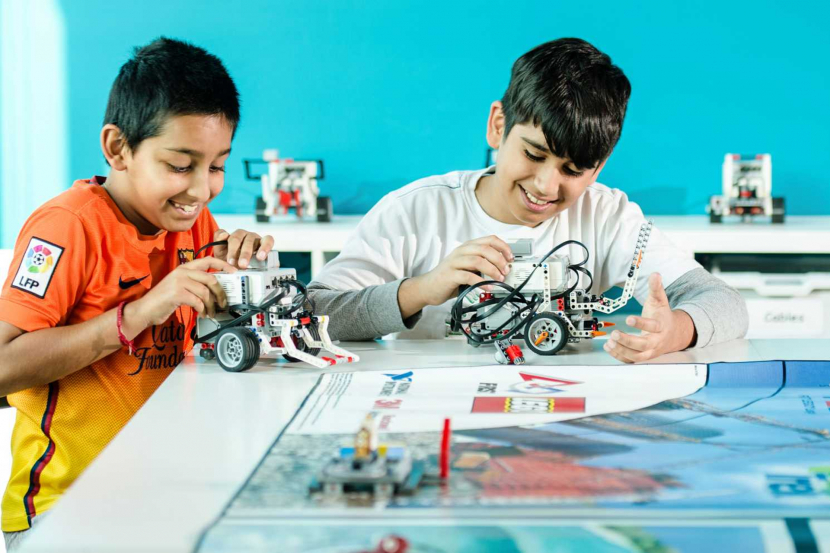 Kids love robots, and this centre gives them the opportunity to get started, building models with the works and more. Not only does Fun Robotics introduce them to WALL-E friends, but it also offers courses where kids aged seven to 14 can learn more about drones, computer chips and machinery mechanics.
From 1,050 (per course). Sep 15-Nov 22. Dates and timings vary. Safestway Building, Sheikh Zayed Road, Dubai (04 338 8354).
Mad Science UAE
If your kids are mad about science, Mad Science's sessions will challenge imagination, creativity and analytical thinking. Kids aged four to 12 can take part in activities themed around a particular area of science such as electricity, magnetism, optics, biology and much more. Workshops are safe, and transport kids to a world that's beyond reality.
Prices vary. Sep onwards, timings vary. Al Khaleej Building, Karama, Dubai (04 337 7403).
Miniversity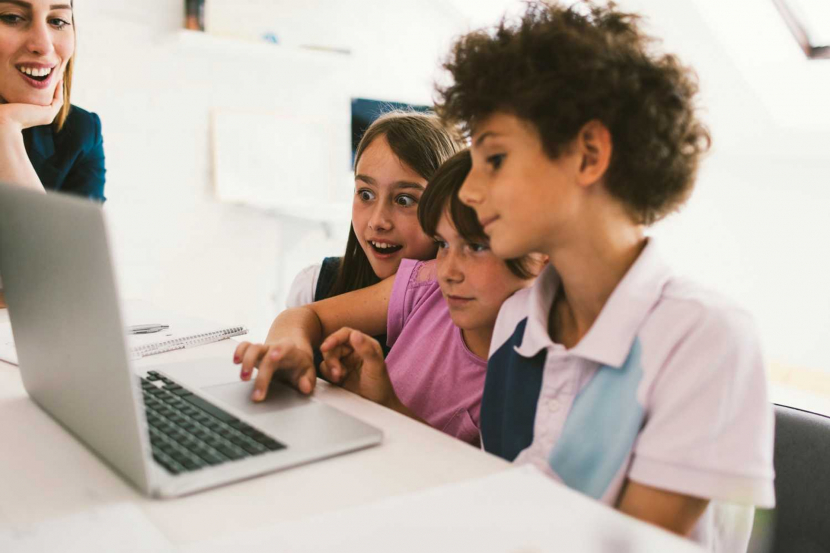 As the name implies, this after-school club is a mini university. More studies? Fret not, kiddies, Miniversity is all about teaching valuable skills for a future career in whatever field you like, plus ICT skills that will help you wherever you choose to go. Kids aged five to 12 will learn how to use all major software programmes, in addition to web skills and career-centric modules. So, whether they want to become architects, fashion designers, or pilots, it's all in there.
From Dhs150 (per day), Dhs550 (per week). Business Bay, Dubai (055 274 7107).
Kidville
A happy place for kids, Kidville hosts a number of classes for younger ones. Art classes include Construction Junction, a class for kids aged three to five years old, an advanced art programme that lets them learn how to plan, build, and construct their own 3D art projects – think roads and buildings. My Masterpiece is a class for kids of the same age group, where they can improve motor and dexterity skills using everything from pencils to paint brushes. There are plenty more classes for other age groups, so make sure you have a look at their list.
From Dhs1,195 (per class). Various locations across Dubai, including Al Safa, Jumeirah, Dubai (04 394 6066).
Music to our Ears
Kids have rich experiences when playing music. Who doesn't, eh? Here's where they can do it.
Brooklyn Melodies
A music school with eight branches across Dubai. They're well-known for mega performances. Huge.
Various locations across Dubai, including Springs Souk, Emirates Hills (04 422 5357).
Dubai Drums
Kids can take part in African Djembe group lessons in different locations – so glad they're not practising at home.
Building 8, Dubai Media City (04 347 4790).
Melodica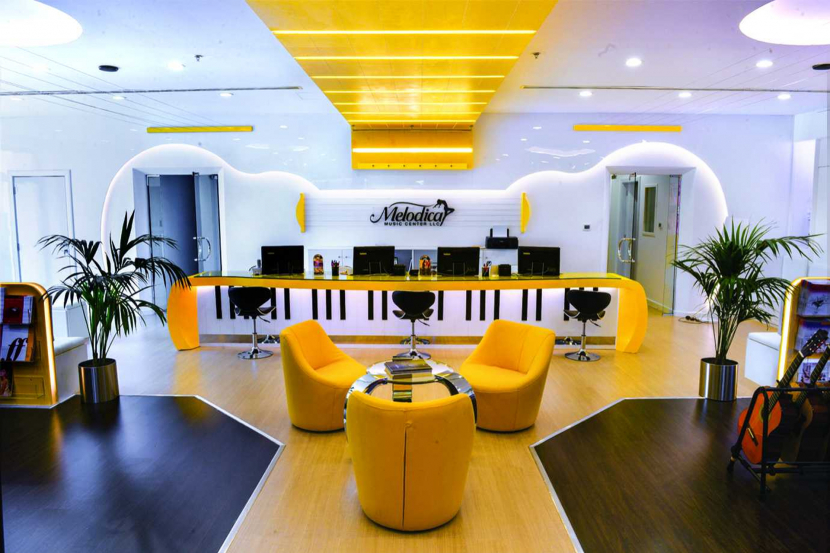 A music and dance school with classes for learning to play almost every instrument for mega performers in the making.
Various locations, including Palm Jumeirah (04 374 3434).
Be the first to get all the latest Dubai news, reviews and deals into your inbox by signing up to our free
newsletter
,
click here to sign up
.