Looking to throw a birthday party in Dubai? If you're looking for a few ideas on how to spend the best birthday in Dubai, you'll find Dubai is the city that knows how to celebrate big.
Whether you're after a brunch to celebrate your birthday in Dubai or in need of some inspiration to wave goodbye to the year before, here are the best places to celebrate your birthday in Dubai.
For plenty more things to do around the city, we've got you covered right here.
Bring out the brunch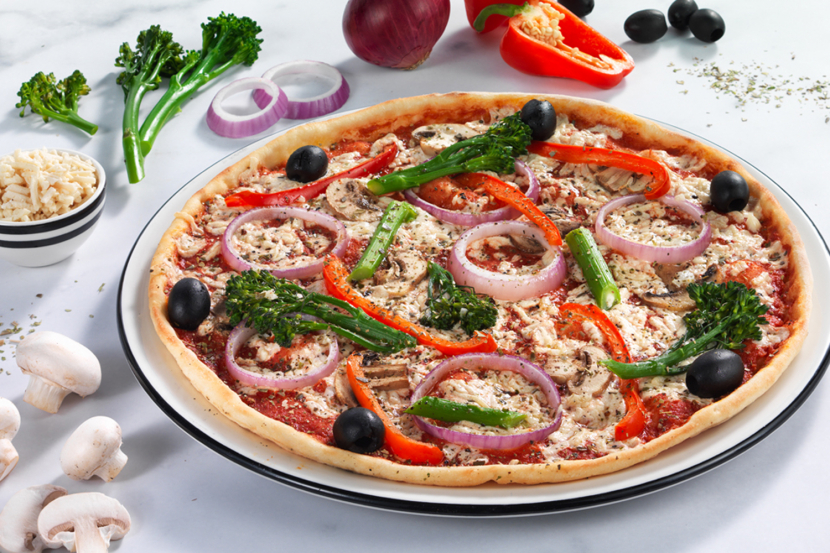 When there's live performances to groove to and pizza a-plenty going round, we're not sure if there's a better way to celebrate a birthday. Live performances vary on the nights, but whoever's playing, you'll be be guaranteed to be up on your feet. Oh, and did we mention the dough balls? Because you're going to get some, and you won't want to stop. It's your birthday, so who cares how many you end up eating? It's a brilliant birthday brunch that isn't even too pricey.
Dhs150 (soft drinks), Dhs225 (house beverages), Dhs250 (bubbly). Thu 8pm-11pm. Jazz@PizzaExpress, Cluster A, JLT (04 441 6342).
Anybody up for a birthday fiesta like never before? ¡Ándale, Ándale! over to La Carnita. We really mean it when we say that the El Secreto brunch by famed party brand Secret Parties at La Carnita is one of the biggest party brunches in town right now – we're talking sparklers, confetti cannons, Mexican-themed props and DJs alongside the tasty tacos and churros. This is a birthday bash everyone you will invite won't want to miss out on.
Dhs299 (soft drinks), Dhs399 (house drinks), Dhs499 (sparkling grape), Dhs599 (bubbly). Fri 1pm-5pm. InterContinental Dubai Marina (04 425 4030).
What other brunch in Dubai features sumo wrestling? More importantly, who doesn't want to be crowned the sumo champion on their birthday? Exactly, and while that's reason enough to head to LSB's brunch for your birthday bash, you can also expect a lively crowd and food that comes in the form of all the favourites, from wings to flatbreads.
Dhs269 (soft drinks), Dhs369 (house beverages). Fri 1pm-4pm. Rixos Premium Dubai, JBR (04 520 0049).


It's the only place in town where singing happy birthday at the top of your lungs into a microphone is honoured. This brilliant karaoke bar's brunch is oceans of fun, as everyone chips in to sing to their hearts content as Whitney, Britney or whoever they think they have the vocal chords of. Grab the mic and belt out a tune while enjoying sharing plates, and if you're one who loves a crowd to celebrate with, Lucky Voice won't disappoint.
Dhs195 (soft drinks), Dhs295 (house beverages), Dhs350 (sparkling grape). Fri 1pm-4pm. Grand Millennium Dubai, Barsha Heights (800 58259).
For those after an even wilder birthday party, this Asian-themed bar in Dubai Media City kicks off is your best bet. Usually getting wilder late in the evening, you're likely to find crowds of partygoers queuing up for their turn on the hops pong tables, complete with UV blacklights for that extra special glow-in-the-dark vibe. Guess what? There's karaoke, too. If you're up for some Thai curry, cheesy pop tunes and a party vibe, you may have found yourself best spot to celebrate your birthday.
Dhs290 (house beverages), Dhs390 (sparkling). Fri 3pm-6pm, 8pm-11pm. Ongoing. Media One Hotel, Media City (04 420 7489).
You know it's a party when some kind of firework goes off, and what a fitting way to celebrate the big day. At STK, you'll get them by the bottle-load. Literally. Dare to Brunch at STK JBR promises the "ultimate blend of food-meets-party". The atmosphere is excellent, the crowd is lively and steaks are top. Oh, and it's quite a sophisticated one, too, so be sure to wear your birthday best when heading to this one. Who knows, you may find a cake coming your way, too.
Dhs399 (soft drinks), Dhs549 (house beverages), Dhs599 (sparkling), Dhs699 (bubbly). Fri 1pm-4pm, 8pm-11pm. Rixos Premium Dubai, JBR (04 323 0061).
Post-party birthday celebration venues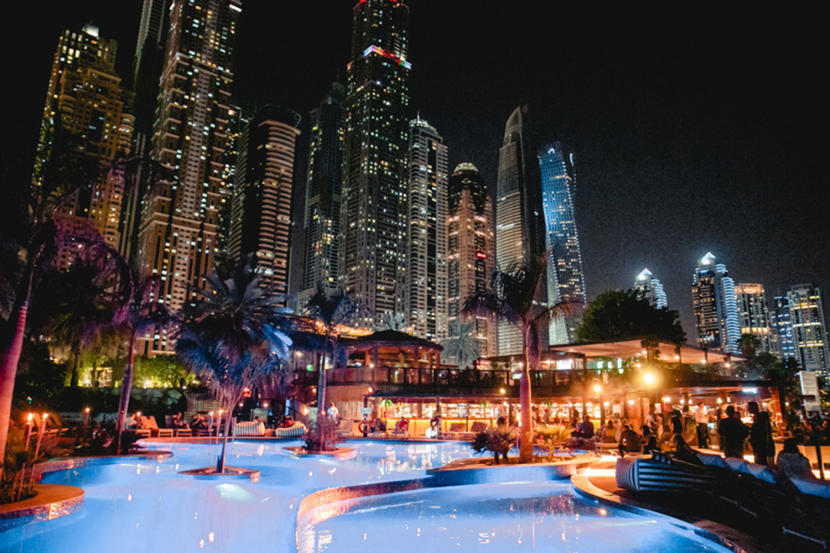 It's the nightlife institute that never fails to impress. Why? Because Barasti is all manner of things, both for its after-party and the after-after-party. Pumping every Friday long into the night, there's a good happy hour deal that runs through the early evening. Whether it's footie, a pumping night out when the DJ cranks up the tunes or a chilled one on the beach – Barasti is the all-in-one for any birthday boy and girl.
Open Sun-Wed 10am-2am, Thu 10am-4am, Fri 9am-4am, Sat 9am-2am. Le Méridien Mina Seyahi Beach Resort & Marina, Al Sufouh (04 318 1313).
The winner of last year's Music & Nightlife Award's Bar of the Year of course has a spot as one of the (literal) top places to go to for a birthday bash, as not only does it offer those sprawling views of Dubai, but you can see them all at its rooftop pool. Who wouldn't fancy a dip in the pool with DJs blasting tunes? All with a side of fanciness. It really is for the night owls of Dubai.
Open Sat-Wed noon-3am, Thu-Fri noon-5am. FIVE Palm Jumeirah Dubai (052 900 4868).
For those old school R&B vibes, brilliant post-brunch drinks and al fresco atmosphere, the folks at Love Parties really know how to, well, throw a party. So, you may as well make it one for your birthday, too. The atmosphere starts to turn up a notch when partygoers arrive in the evening, and it's fastly becoming the place to be on a Friday night. Oh, and don't miss out on some pan-Asian delights.
Open Sat-Wed 11am-midnight, Thu-Fri 11am-2am. Zabeel House by Jumeirah, The Greens (04 519 1111).
All-in-ones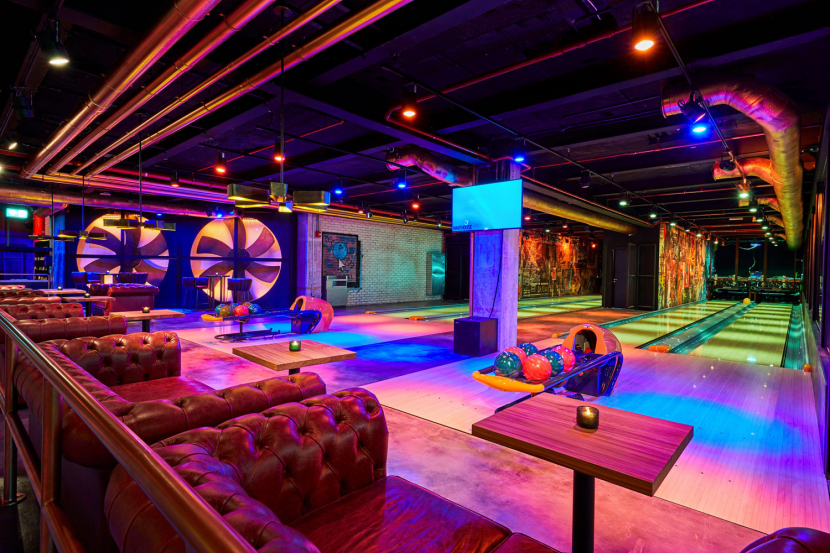 For those puzzled on what to do on their birthday, they may as well go to a spot that has it all. We're talking bowling, a wave rider, pool, a whole floor for an arcade, VR headsets and even live performances at night with the Dubai skyline as its backdrop. It's a prime birthday spot just waiting to be used.
Open daily noon-1am. Atlantis The Palm, Palm Jumeirah, atlantisthepalm.com/wavehouse (04 426 2626).
Pints, sports and bowling – if that sounds like a fine birthday hoorah to you, the trendy yet classy The 44 is the top bar. And yes, we say top bar quite literally. With brilliant views of the city from its al fresco space, the clattering of pins being struck down at its two bowling lanes, two pool tables next to the bar and a darts board for good measure, this is the birthday spot for those looks for a laid-back party with swish vibes.
Open daily noon-11pm. Hilton Dubai Al Habtoor City, Sheikh Zayed Road, www.alhabtoorcity.com (054 581 1758).
There are birthday folk who like to eat and drink, and there are others who like a little thrill when it comes to knocking down another birthday. That's Action Park Dubai comes in, as not only does the indoor and outdoor adventure park feature a paintballing area and Dubai's The Smash Room, it will also have a go-karting track and a bizarre upside-down fun house soon. There's plenty to do, so if you get tired of shooting the birthday boy or girl with paint, you can move on to smashing stuff to smithereens instead. And, head over to the London-style busses for some refreshing drinks and comfort grub as a nice break.
Open Sun-Wed 10am-10pm, Thu-Sat 11am-11pm. The Last Exit, Sheikh Zayed Road, Dubai, www.actionpark.ae (04 235 8893).
Other ideas
Hot Air Balloon
While quite a few Dubai residents will have done the desert safari more times than not (it's a fantastic experience), how about going up in a hot air balloon and seeing it all from above? Exactly, and it makes for a unique birthday experience, especially if you take on its private tour (although priced from Dhs9,950…). Not only will you get to see the sunrise from up high, the tour also adds a falconry show, breakfast at a royal desert retreat and a ride in vintage rovers. Now that's a birthday worth remembering.
Prices vary. Book for timings, www.ballooning.ae.
The Smash Room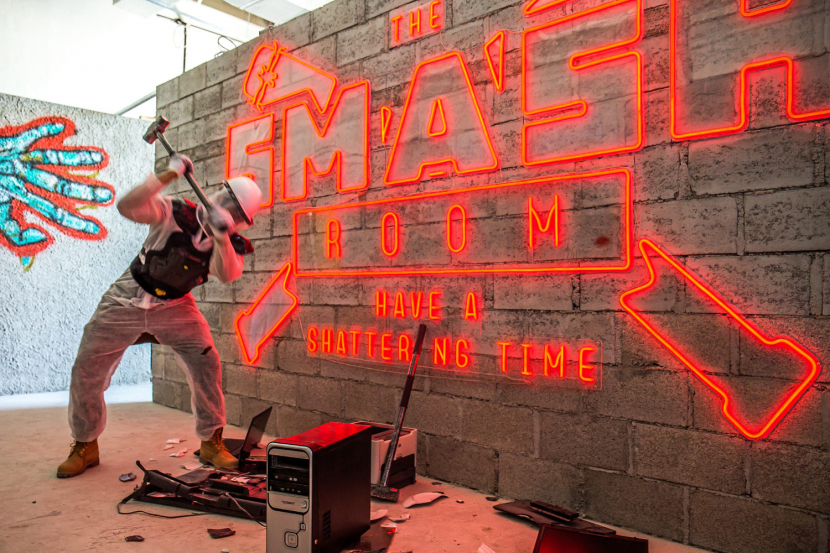 The satisfaction of a throwing a plate into the air while you perfectly line up your baseball bat to smash it into a tiny pieces may be one of the biggest satisfactions in life, so of course it would make for a fitting birthday…bash (sorry for pun). From TVs, computers, printers and basically all those items that have one way or another malfunctioned on you, it's time to get your revenge. Get the gang together and put the real bash into birthday bash.
Dhs197 per person. Last Exit: Open Sun-Wed 10am-10pm, Thu-Sat 10am-midnight. Last Exit Mad X, www.thesmashroom.ae (058 198 2323). Al Barsha: Open Sun-Thu 11am-10pm; Fri-Sat 9am-11pm. Umm Suqeim Street, Al Quoz, www.thesmashroom.ae (058 198 2323).
Party at sea
While you're in this divine coastal city, it would be rude not to hire a yacht or catamaran at least once to cruise around The Palm and beyond. While it won't be an adventure out of Pirates of the Caribbean, it will certainly give you a taste of what luxury party on a boat is like. Anyone who has spent any time strolling around the circular marina can't have failed to notice the fun-packed party boats on the waters. You can hire your own vessel, with room for a load of friends, and dance the day away for one of those brilliant "only in Dubai" kind of experiences. Want something a little smaller and faster? Dubai-based company The Yellow Boats will let you hop in a speedboat and zip round the Palm and Burj Al Arab for Dhs200 per adult. They'll even throw in some thrill rides on the way back.
Various options for hire, including Xclusive Yachts, www.xclusiveyachts.com and Yacht Rental Dubai www.yachtrentaldubau.com and www.theyellowboats.com.
If you believe the only way to celebrate your birthday is to drop out of a place at a ridiculous height and literally jump into a new year of your life, there's no better time to finally take on Skydive Dubai. It's a 120mph thrill ride you won't ever forget, and a very fitting way to celebrate the big day. In fact, at those speeds, it doesn't even take too long, so you could go from air to land and quickly take on any of the other suggestions on this list. Why not? It's your birthday, after all.
From Dhs1,500. Locations include Dubai Marina and Al Ain Road, www.skydivedubai.ae.
Freebies
Aquaventure Waterpark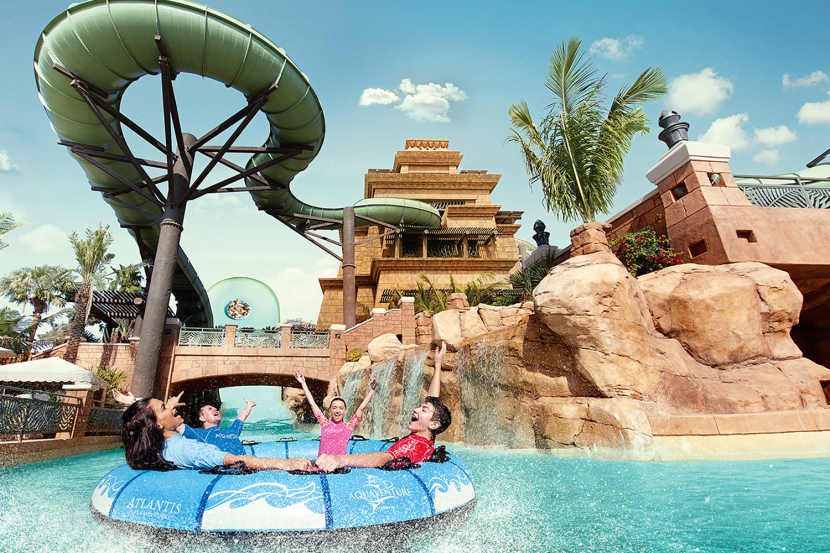 Here's a top tip: register your birth date at Atlantis The Palm's Aquaventure Waterpark site (right here), and you'll get a free pass to the sprawling waterpark during the week of your birthday. Free fun? Count us in, when it's our birthdays, of course. Especially if it boasts some record-breaking slides, including one of the world's largest water rides, the Aquaconda, along with the globe's first twin racing tube ride, Slitherine.
Free entry. Atlantis The Palm, Palm Jumeirah (04 426 2000).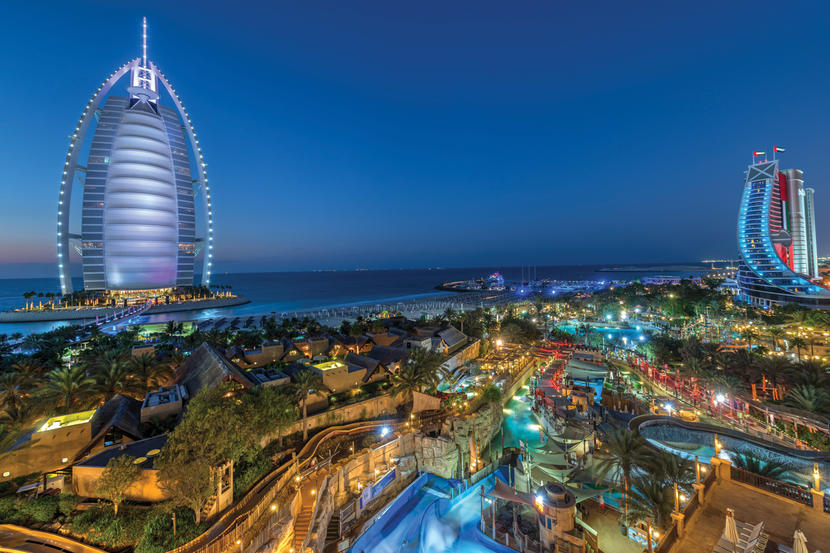 Here's another top tip: Birthday boys and girls who bring three of their friends on the month of their birthday to Wild Wadi Waterpark will get complete free entry. We're all for waterparks in Dubai, even more so when we get to go without paying a dirham. Expect 30 rides and attractions including the Jumeirah Sceirah, which has two 32 metre-high tandem slides which will see you plummet at a speed of 80kph. It is also worth queuing up for the Burj Surj – two super-fast slides that casade down into a "bowl" - and Tantrum Alley – which contains three hair-raising "tornado" slides. Just don't foget to bring a valid ID.
Free entry. Wild Wadi Waterpark, Jumeirah Beach Hotel, Umm Suqeim, www.wildwadi.com (04 348 4444).
When it's your birthday, you have the right to eat what you want. But how does pan-Asian cuisine sound when you don't have to take out your wallet? wagamama is offering a free main dish for all the birthday celebrators across all of its restaurants, and that means foodies celebrating their birthday can tuck into the chicken katsu curry, firecracker chicken, yasi pad thai, ramen and many more without paying a dirham. To get in on the deal, be sure to bring a valid ID to present to staff, and bring along two other guests to dine with.
Free. Various locations including The Greens; Dubai Marina; The Dubai Mall, Downtown Dubai; Palm Jumeirah, www.wagamama.ae.
Be the first to get all the latest Dubai news, reviews and deals into your inbox by signing up to our free
newsletter
,
click here to sign up
.