Dubai's nicknamed the City of Superlatives with good reason: the tallest building, the biggest shopping malls, the largest manmade island, the longest driverless metro system, the highest hotel, the highest residential building, the biggest gold ring, the biggest sweet shop, the biggest choreographed fountain system… the largest list of records compiled in a Time Out title?

But, hidden among all those superior, world-beating achievements there is one superlative that money can't buy: happiness. Or can it?

Dubai's Government is setting aside millions while aiming to spearhead the UAE to the No.1 happiest on the planet. And, as the nickname proves, if there's one city that can achieve the impossible its Dubai. Here we look at just what measures are being implemented to propel us up world rankings.
Measuring happiness
What makes you happy? Money in the bank? A safe home to raise your children? Finding Dhs50 down the back of your sofa and buying an ice lolly? The variables are endless, but that hasn't stopped boffins whipping out a metaphorical ruler and measuring how often we smile, what makes us smile only to then rank us by smile.
Across the world, happiness is becoming an increasingly preferred indicator of social progress by governments and global organisations such as the United Nations. It sparked the first World Happiness Report to be published in 2012. Since then, the UAE has led the way on investing, developing and nurturing social wellbeing.

Three years ago, the World Happiness Report ranked the UAE as the 28th happiest nation. Since then, the country has leapt eight places to 20th – just behind the UK (19) and the USA (18). Progress, clearly, is being made.

The UAE is already the highest ranked country in the Gulf region – Saudi Arabia (33), Bahrain (43), Kuwait (45), Iran (106), Iraq (117). Oman is unranked out of the 156-strong list because it was not surveyed.

The list – dominated by the Nordic nations since its inception as Finland, Norway and Denmark currently top – is based on international surveys of thousands people. It cites six significant factors that contribute to happiness: GDP per capita, social support, life expectancy, freedom to make life choices, generosity and corruption levels.

What is the Government doing?
Guided by the vision of His Highness Sheikh Mohammed bin Rashid Al Maktoum, Vice President and Prime Minister of UAE and Ruler of Dubai, the Government has been fuelling a city transformation to happiness. Large steps have already been made such as adopting a globally unique, science-based programme to analyse happiness levels, asking people to rate public services with emoji-style reviews, assessing the impact of change and rewarding good behaviour, instead of punishing bad.

A Happiness Agenda has been rolled out and is overseen by the Government's Smart Dubai department, 60 Chief Happiness and Positivity Officers have been hired and flown around the world to be trained in creating a more positive workforce for companies and, ultimately, a more joyful nation, a police Happiness Patrol hand out rewards to law-abiding motorists instead of traffic tickets.

Not only that, but Her Excellency Ohood bint Khalfan Al Roumi has been named as the Minister of State for Happiness in the Cabinet – making the UAE one of four national governments to appoint a senior government member responsible for coordinating national happiness efforts (Bhutan, Ecuador and Venezuela being the other three).
Minister of State for Happiness & trips to Disney World
No, happiness is not a laughing matter. Just ask Al Roumi who has been tasked with the job. She said, "Happiness is a serious job the government. What is the purpose of government if it does not work toward the happiness of the people? It's the duty and role of the government to create the right conditions for people to choose to be happy."

She added, "For us in the UAE, happiness is very important."

Al Roumi was appointed in 2016 and immediately set about transforming the nation. She introduced a "100 days of positivity" campaign where students, teachers and administrators pledged to be more enthusiastic, bright and cheery and share positive messages on social media.

Her team recruited dozens of Chief Happiness and Positivity officers, also known as Happiness Champions, and sent them around the world to learn from the best smile makers. A team of 31 Happiness Champions were trained at the Disney Institute in Orlando, Florida, and given a week-long insight into Disney's best practices in customer experience last year. They have also visited Oxford University's Mindfulness Centre.

The seminars were designed so the team could master Disney's art of exceptional, friendly customer service and feed it back to the Government to implement across departments and public services.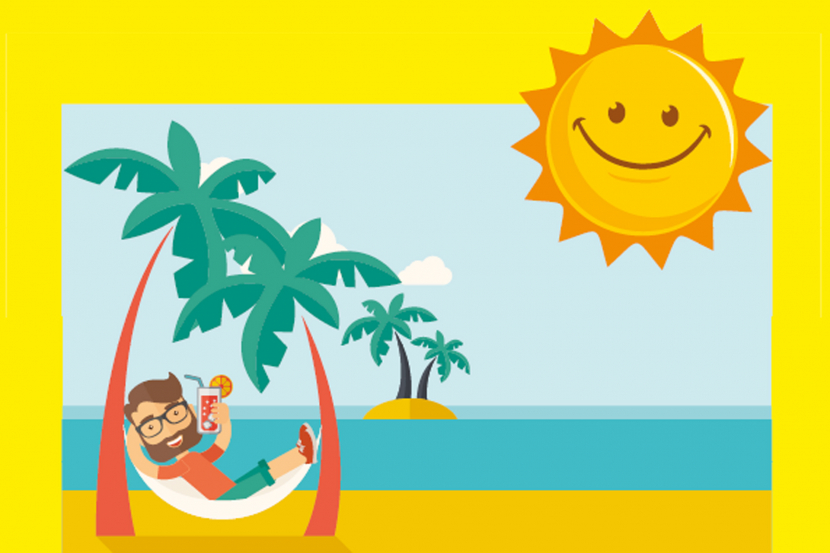 The Happiness Agenda
Led by the Smart Dubai department, the Happiness Agenda aims to show city leaders and individuals how to benefit from a deeper understanding of what makes people, employees and visitors happy and how to control it. Confused? Here's how a Smart Dubai spokesperson summarised it, "Today, city leaders and decision makers act from an informal knowledge base with assumptions about what factors influence happiness in the city. We will build a unified definition of happiness, beginning with a scientifically aligned cultural baseline and understanding of basic and higher needs in Dubai."
Still confused? Basically, the Government will not just guess what makes us happy, but use tests, surveys and just plain old listen to residents and visitors and measure what does the trick for us. It will then address the needs of people that are essential to enhancing happiness for both the short and long term.

The plans will adapt, too. A spokesperson for the Happiness Agenda added, "One of the factors that need to be taken into account when measuring happiness is 'adaptation'.

"This is the factor that as adoption increases, people are initially happy and satisfied, but these feelings decrease as the service becomes routine.

A steady stream of new services and upgrades are required to sustain high levels of satisfaction and happiness."
What does that mean for you?
In a nutshell: the chance to be happier. The UAE Government is putting citizens, residents and visitors' wellbeing first, and that can only be a good thing for us all. Here's how you can get involved or benefit:
Dhs300 vouchers
These days you could find yourself looking forward to be being pulled over by the police – if the car is covered in smiley faces, that is. These form part of Captain Khalid Ahmad Al Muhairi's Happiness Patrol in Abu Dhabi, which is rewarding good driving.

You could be given white points, which can cancel out any black points on your licence, or you could even receive "happiness vouchers", worth up to Dhs300. These can be spent at shopping malls or on services such as mobile phone credit.

Officers are also aiming to stray away from dishing out fines for every circumstance. Instead, they can hand out yellow cards for 27 minor offences such as changing lanes without indicating, parking illegally, failing to renew a licence or to jaywalking pedestrians. However, serious offences such as speeding or drink-driving will still be punished with a fine, according to police.

Commander-in-Chief of Abu Dhabi Police Major General Mohammad Khalfan Al Rumaithi said, "The happiness patrol reflects the vision and aspiration of our wise leadership to make the UAE a global hub of happiness and positivity."

He added, "However, our priority is giving more vouchers."
Happiness Meter App
This initiative is designed to give the public the chance to have their say on private sector and Government services. Using a three-fold emoji system – satisfied (smiling), neutral (normal), unsatisfied (unhappy) – you can provide feedback about your experiences across the city. It is primarily for citizens, residents and visitors to provide feedback on public services, for example before leaving a Dubai Police station you can cast your vote about your experience or log onto the app and do the same. The Dubai Executive Council has also encouraged private businesses to sign up.
The future
The Happiness Meter is currently in use in more than 40 Government departments, such as DEWA, Dubai Police and Dubai Municipality.
Just one year after launching, the Happiness Meter collected more than two million votes. Today, the average happiness score for the city is 89 percent. The target has been set at 95 percent by 2021.

So, spread the word, tell your friends, colleagues, neighbours, takeaway delivery guy, taxi drivers and everyone in between to get involved – our happiness is at stake.
To find out about what initiatives are coming up, or for further information about the initiative, visit en.happinessagenda.ae.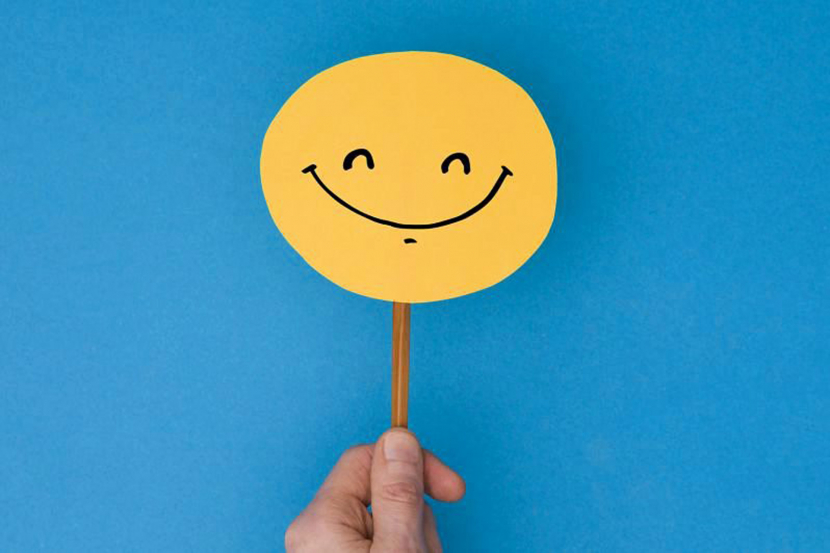 World Happiness Report 2018
The UAE is number 20, but who are the top ten?
1. Finland
2. Norway
3. Denmark
4. Iceland
5. Switzerland
6. Netherlands
7. Canada
8. New Zealand
9. Sweden
10. Australia

THE NUMBERS
20
The UAE's current ranking on the World Happiness Report

40
More than 40 Government departments can be scored on the Happiness Meter App

89
The city's average happiness score – target is 95 percent by 2021

Dhs300
The value of vouchers the Happiness Patrol could reward you
Be the first to get all the latest Dubai news, reviews and deals into your inbox by signing up to our free
newsletter
,
click here to sign up
.