From huge art fairs to a plethora of big names exhibiting across the country and some of the coolest street art we've seen, the art scene here in the UAE is booming. We've rounded up our top picks of outdoor art in Dubai and Abu Dhabi that you need to see. The best news? everything listed is completely free, so if you're looking to save a few dirhams over the holidays, look no further.
CITY WALK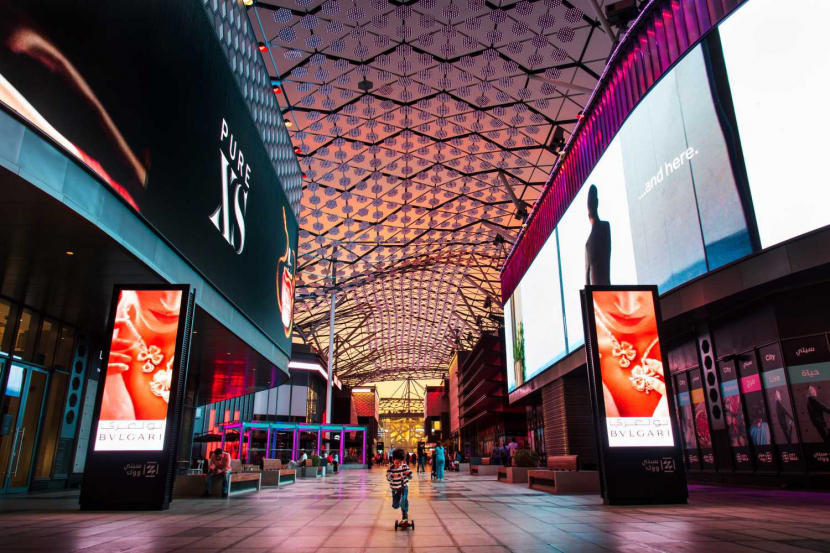 Visitors to Dubai's City Walk can see a range of statement pieces and interactive art, all of varying sizes, from full wall installations down to miniscule pop-up model art. Artists from around the world used physical props, spray tins, stencils and good old fashioned paint brushes to create an area awash with stunning colour. Big names from the street art world, including Rone, Eine and Nick Walker, have all left their creative stamp.
City Walk, Al Safa Street, www.citywalk.ae.

DIFC
ARTFIVEO, a competition initiated in 2018, encouraged graffiti gurus, muralists and other art buffs in Dubai to design a huge – and by huge we mean a whopping 11 metres high and 53 metres wide – outdoor piece for DIFC. The winning piece was created by Egyptian- born artist, Nesma Moharam. And the piece, titled Metamorphosis of Dubai, celebrates Dubai's past, present and future. In describing the piece, Moharam said she embraced the history of the city by using camels, falcons and dallahs (traditional Arabic coffee pots) as the main local cultural elements in the artwork and the colour palette chosen also has many different meanings. The vibrant colours pouring out the dallahs resemble the mixture of cultures in the city, while the blues and yellows represent the Arabian desert.
Al Sa'ada Street, DIFC, www.artfive0.com.
DOWNTOWN DUBAI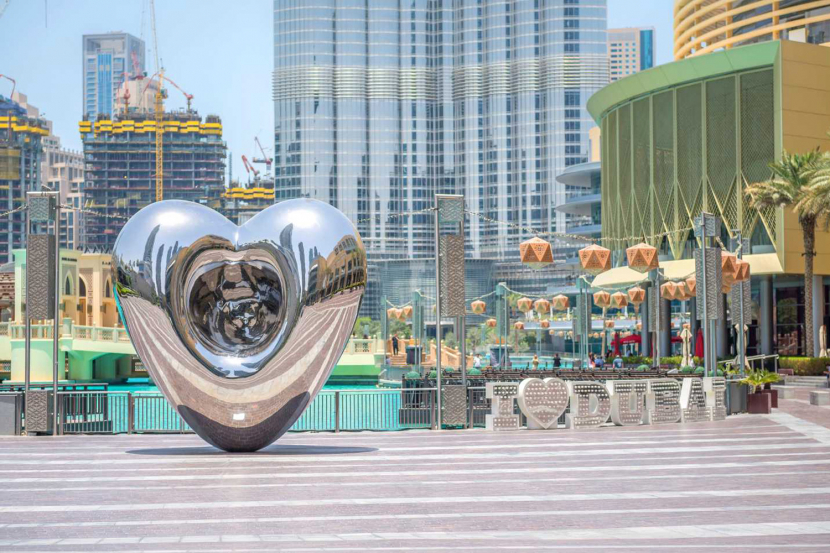 Visit Downtown Dubai and you'll be able to appreciate art pieces by world-renowned artists including the Wings of Mexico by Jorge Marin, Love Me by Richard Hudson and many more. Wings of Mexico was created in 2010 and aims to embody the hopes and dreams of the Central American nation's citizens while promoting Mexico's image and artistic output worldwide. Its striking design consists of two wings of bronze, which are placed on an iron frame above three steps of concrete. It takes pride of place at the entrance to Burj Plaza on the Sheikh Mohammed Bin Rashid Boulevard with Burj Khalifa as a stunning backdrop and is easily one of the most Instagrammable spots in Dubai.
Downtown Dubai, www.artemaar.com.
KARAMA
Any street art-lover worth their salt needs to pay a visit to Karama. Back in 2016, practically overnight and without any social media hype, many of area's longstanding and traditional buildings were given a fresh and colourful new coat of paint. It is now one of Dubai's coolest graffiti spots and boasts 24 different murals and with colossal sharks, falcons, lions and even guitars splayed the full length of 18B Street. Picture-perfect.
18B Street, Karama.
REEM CENTRAL PARK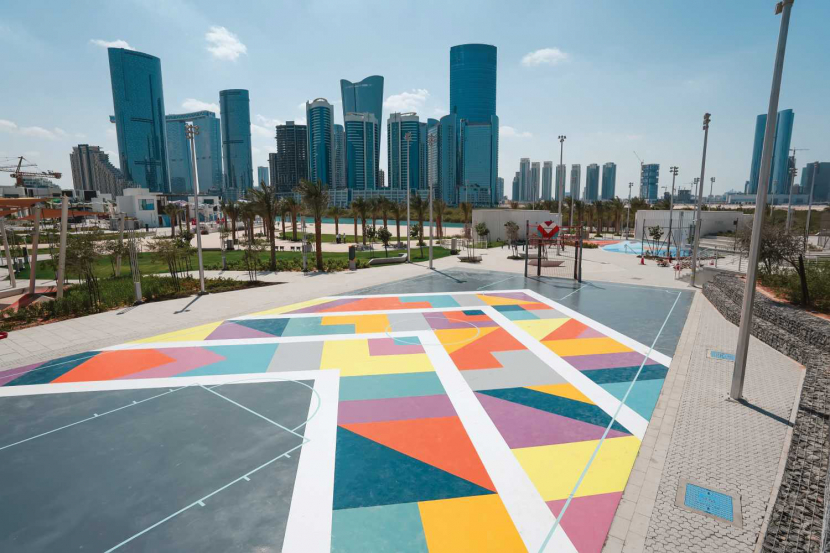 If you've visited Reem Central Park recently, you won't be able to miss the fact that it has been covered with an explosion of wonderful colours and beautiful motifs. This is because Aldar Properties and Abu Dhabi Art 2019 have commissioned four UAE-based artists to create a series of permanent pieces for the park. Mohammed Ahmed Ibrahim, Hesam Rahmanian, Ramin Haerizadeh and Rokni Haerizadeh are the talented ones responsible for adorning the 24 pillars that surround the skate park, plus the staircases, playgrounds and four of the walls.
Reem Central Park, Reem Island, www.reemcentralpark.com.
THE SPECIAL OLYMPICS AT MANARAT AL SAADIYAT
This outdoor area at the gallery at Manarat Al Saadiyat was created as a lasting reminder of the message of unity and inclusion that the Special Olympic World Games promoted across the region when it took place earlier this year. The Special Olympics Garden is free for the public to explore and it was created by six internationally-renowned artists. The works include a wall mural made of ceramic tiles by Paris-based artist Etel Adnan, a sculpture of two figures holding the Olympic Torch by Korean artist Noh Jun and a mirrored bridge crossing over a stainless-steel lake by
Mehmet Ali Uysal.
Free. Daily 9am-8pm. Manarat Al Saadiyat, Saadiyat Island, www.manaratalsaadiyat.ae.
Be the first to get all the latest Dubai news, reviews and deals into your inbox by signing up to our free
newsletter
,
click here to sign up
.