When it comes to selecting the first institution where your child will be receiving their early education, your decision will have an impact for years to come. In the UAE, there's so much to choose from, and to make it easier for you, we interview some of the veterans of the UAE nursery scene for a guide to your child's first step.


Curriculum
"Parents should first familiarise themselves with the different curricula offered and their unique approaches to learning" says Monica Valrani, CEO of Dubai's Ladybird Nursery.

"As a family, you then need to narrow down your options based on location, price and hours as a second step."

Ladybird nursery follows the Early Years Foundation Stage (EYFS) programme in a Montessori school environment, a common curriculum used in UAE preschools.

"I wholeheartedly believe in the EYFS, a curriculum that's also used in England. It has seven areas of learning and works as a framework for our teachers to monitor, track and access a child's progress, ensuring the classroom and activities cover all areas of learning," says Lisa Sherrington-Boyd, principal at the Dubai-based Kangaroo Kids Nursery.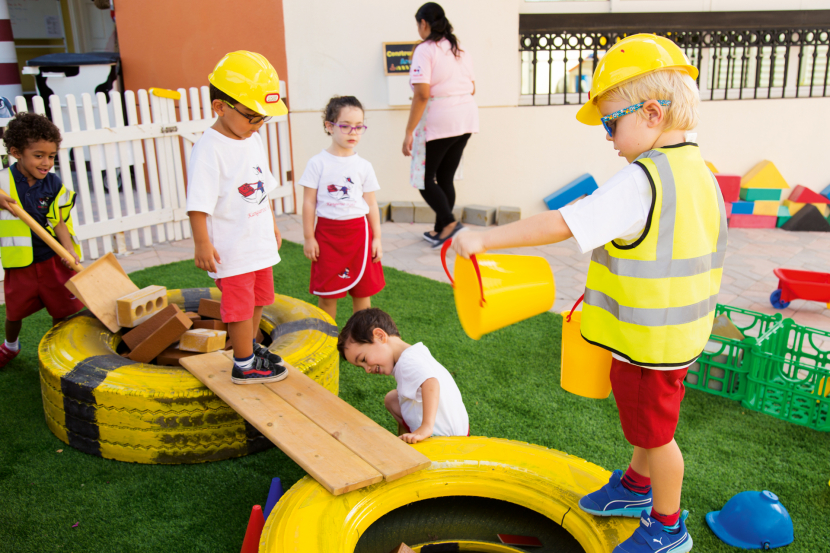 Abu Dhabi-based Blooming Buds' Nursery Director, Rana Boulos, advises parents to ask themselves some crucial questions – whether they are choosing EYFS, American or otherwise. First, whether the curriculum is based on early childhood development studies and fits their beliefs and goals.

"Is it a comprehensive curriculum that sets out the basic information and guidance for putting a programme in place, or a framework that allows teachers/coordinators to create the curriculum? Is there evidence of the curriculum's effectiveness when implemented well? Are resources available to support staff in implementing the curriculum?" she explains.

Aside from curriculum materials, parents should also pay special attention to the values it promotes and activities attached to it. While some nurseries will focus on play-based learning, others may choose a more structural approach – and both would be following the same curriculum.
Environment
Most parents look for an environment where their kids would feel comfortable, but what makes a good nursery setting?
"Nursery environments should be inviting, inclusive, child-friendly, accessible and challenging, with educational activities that enable kids to choose their learning," says Jo Shaban, managing director of Abu Dhabi's Bright Beginnings Nursery.

"It goes without saying that they should follow high levels of health and safety protocols. Centres should have areas that allow for indoor and outdoor play, as well as ones that foster different developmental domains. For example, a library, gym, and role play and sensory corners," she adds.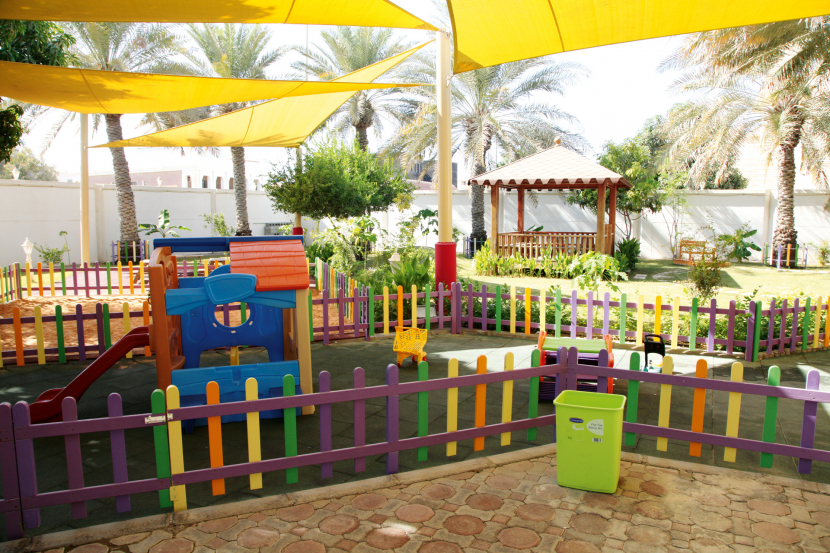 For Valrani, classroom structure is also one of the most important factors when choosing a nursery. "In a Montessori curriculum such as Ladybird Nursery's, the classroom is divided into five specific learning areas and equipment is on low-level shelves, making it easily accessible for kids. There's a reading corner and an easel in each classroom to encourage independence," she says.

"A classroom should not be too busy or cluttered as it can be distracting for kids, and there should be enough space for free flow of movement. It's important to check class sizes and the ratio of adults to children, with clear guidelines available from the Ministry to lead this," Valrani adds.
The nursery environment should be safe, warm, welcoming and stimulating, not only for kids, but for parents as well.

"A key word when it comes to evaluating an environment is that it needs to be 'enabling'. It should support kids' needs, provide opportunities, inspire and spark interest. Early Education needs to be exploratory and kids should enter their classroom every day and see new activities and ideas," says Kangaroo Kids' Sherrington-Boyd.

"This extra special learning environment can be delivered by a passionate and highly skilled teacher who understands child development, one who's looking for various ways to extend learning. I also believe that an exceptional nursery seeks to provide a learning opportunity at every moment and in every conversation. Learning is everywhere," she adds.


Teachers and staff
Nursery staff play an integral role in your child's development and education, and first impressions are key.
"As soon as you walk into a centre, you should get an immediate 'feeling' about the place. Do staff look happy? Do they say hello and welcome you? Are they actively engaged with kids? At Bright Beginnings, we usually take a tour with prospective parents at our busiest times of the day so they can see staff and kids fully immersed," says Shaban.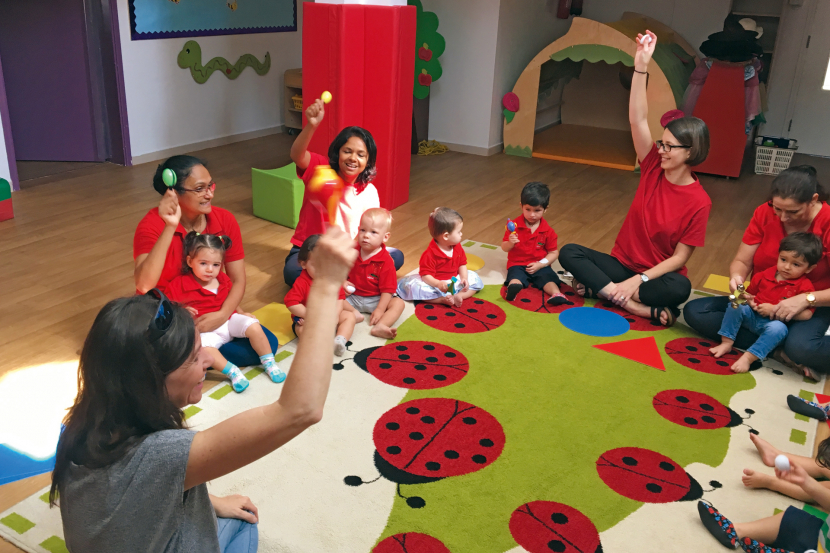 "While touring the facility, observe how staff interact with kids and whether they look pleased. Speak to them and see if they're able to make a connection with you. Make sure you ask about teachers' qualifications and experience," says Valrani.

For Sherrington-Boyd, who has been an educator for over 25 years, core values come first. "After checking credentials, I explore potential new teachers' core values and measure them against those of our nursery school. Classroom techniques can't be taught, but warmth, patience, positivity and dedication are innate," she says.

"I think parents should look for nurseries with a low staff turnover, stability within the management team and high quality qualifications across all the staff – including support, she adds. "It's these factors that truly make a difference."
Tuition
One of the biggest factors parents will consider is whether a nursery is worth the tuition fees. Naturally, a child's education is, but the institution they become a part of needs to reflect that – and it's no easy decision to make.
"Most Early Years curriculums allow for some flexibility, so look for the end result when a child has gone through the system. What goals have they achieved in literacy and numbers? How do they develop personal, social and emotional skills? Does the nursery offer additional enrichment activities such as languages, music and physical development? Another important aspect would be to check how they communicate with parents regarding the child's learning and goals achieved," says Ladybird Nursery's Valrani.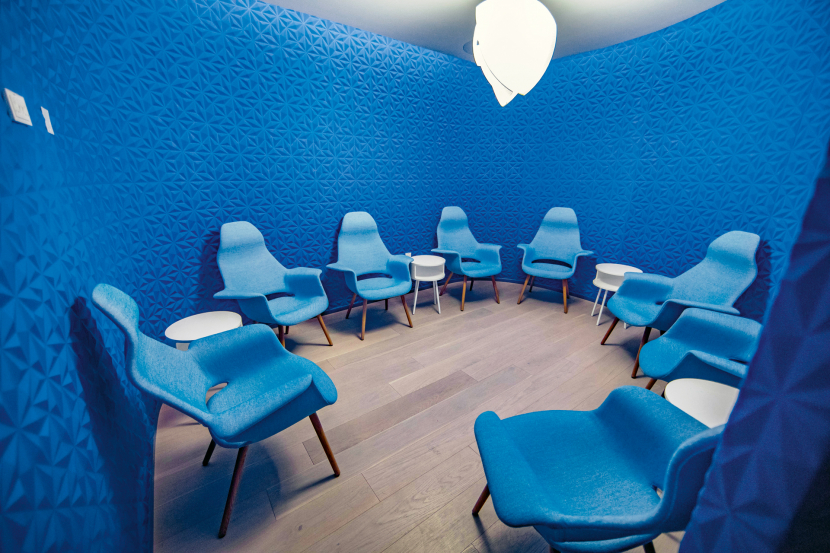 Kangaroo Kids' Sherrington-Boyd advises parents to look out for a very low fee structure, and to not automatically go for the cheaper option. "Nursery education is the foundation of your child's future. The benefits will be easy to see when they transition with confidence, articulation, self-esteem and a big tool box of learning skills. Good nurseries are popular and in demand for good reason," she says.

For Shaban from Abu Dhabi's Bright Beginnings, the more parents see, the better of a decision they would be able to make. "I believe parents should tour a number of centres before deciding which one would be the best fit for their child. Word of mouth recommendations go a long way, too. Parents need to consider their own budgets when deciding over tuition rates that suit them best, but be mindful – the most expensive or modern-looking doesn't necessarily mean the best," she explains.

Blooming Buds' Boulos urges parents to prioritise health and safety. "Once priorities are set, a narrowing-down process will help with finding the right Early Years setting. There sure are many options to choose from in the market, which makes decision-making for parents one piece of the complex puzzle that is their work and family life," she says.

"Parents may want to check sites which have a directory listing of all the nurseries along with their tuition fees, location and reviews. Moreover, word of mouth goes a long way, and asking friends and family about their experience within a certain setting can help with the decision-making process," Boulos adds. "Choose wisely."


In a nutshell
"Narrow down your choices first based on your needs. If you're working parents, you would need longer operational hours, maybe transport facilities and proximity to your home would be important, too. Look at value offered for the price: does the nursery provide any extra-curricular activities within the fees, and are any meals or snacks included?" says the Ladybird Nursery CEO.
"Look for establishments that have been around for a long time and have a track record. Usually, they're the ones you hear of frequently by word of mouth. The most important criteria would be staff as your child will be in their care, so ask about their experience, qualifications and commitment," adds Valrani.

Safety is paramount too: are there qualified nurses on the premises and is staff first aid-trained? Reputed nurseries should have policies and procedures in place for everything, so ask to see them.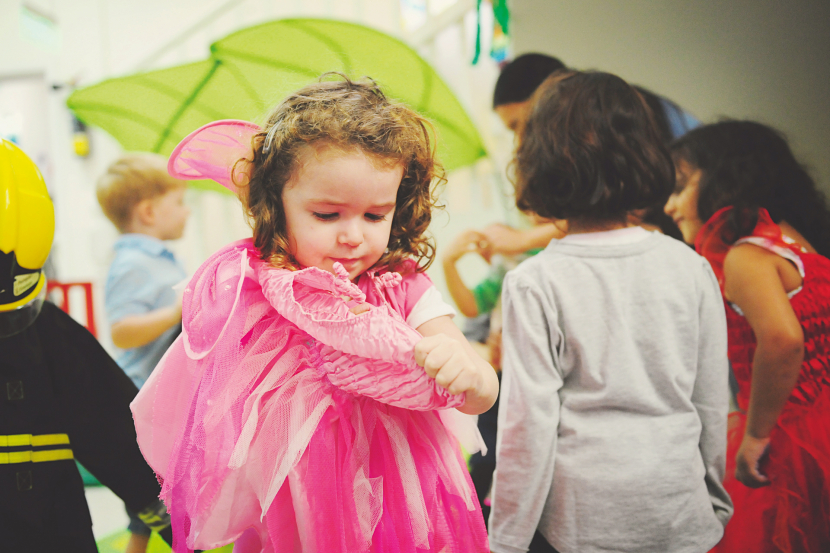 "You should be able to see hygiene and cleaning rotas, fire extinguishers and safety systems in place. Every nursery should have a settling in policy, so check that it's in line with your expectations. Some nurseries require you to be around during the first week, or even further after that, to help your child settle in, while others will ask you to drop and leave," she adds.

Mums and Dads, trusting your instincts is crucial. "Don't be afraid to ask lots of questions. Plus, follow the nursery you're interested in on social media. This often gives you an insight into the types of learning activities that go on at the centre and is usually also a reflection of the nursery's philosophy of learning," says Shaban.

Boulos from the capital's Blooming Buds reminds parents of the essentials. "Ask to see their Policy Document, and check if there's a HAAD-licensed clinic and nurse. Also, check for sleeping rooms, a secure entry gate, a healthy eating policy and whether the setting is accredited," she says.

"Keep calm, consider your options and choose wisely," says Kangaroo Kids Principal Sherrington-Boyd. "Look at reviews and speak to friends. Do they show interest in your child's individual needs? Do they have time to listen and understand your family? Is this somewhere you would feel comfortable? How will they communicate with you as parents? Remember, it will all be ok. These are early skills for you as well. Soon enough, you'll be choosing a university, time is going to fly."
Blooming Buds Nursery, El Eklil Street, Abu Dhabi (02 491 8068). Bright Beginnings Nurseries, various locations across Abu Dhabi including New York University Abu Dhabi, Saadiyat Island (02 628 4816). Kangaroo Kids, Al Safa 2, Dubai (04 395 5518). Ladybird Nursery, various locations across Dubai including Al Wasl Road, Jumeirah 1 (04 344 1011).
HOT SEAT
What can parents do to avoid having the kids spend too much time looking at screens/electronics?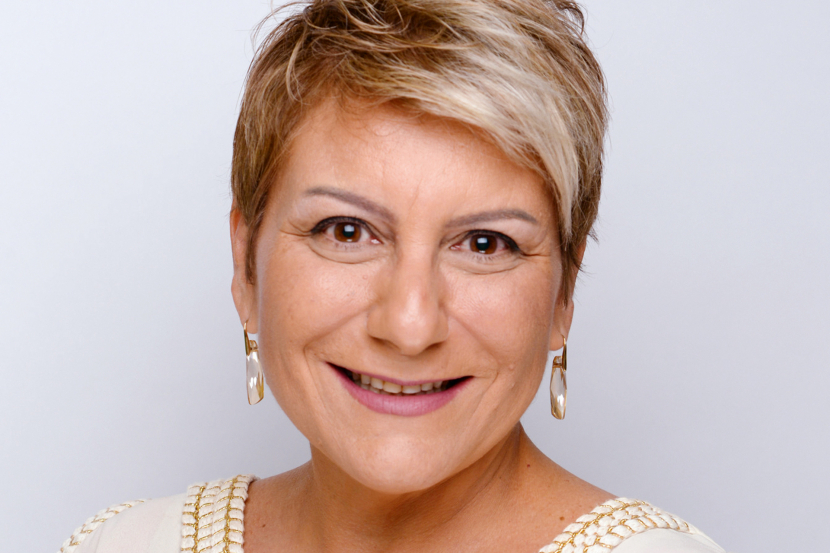 "Screen/tablet time should never be used as a substitute to proper play. Kids should be given sufficient, age-appropriate opportunities to play and using an electronic device should be limited to no more than 30 minutes a day for three-year-olds, ensuring parents choose high quality, educational resources. There's so much to learn from Mother Nature and while playing with other kids rather than staring into a screen. If it's too hot, try to arrange playdates or create areas for your child at home that are interesting and enticing. Parents can also consider involving the kids in whatever they're doing – they're great little helpers."
Rana Boulos, nursery director, Blooming Buds Nursery
Do you think that there's been a shift towards play-based learning? How beneficial would that have been?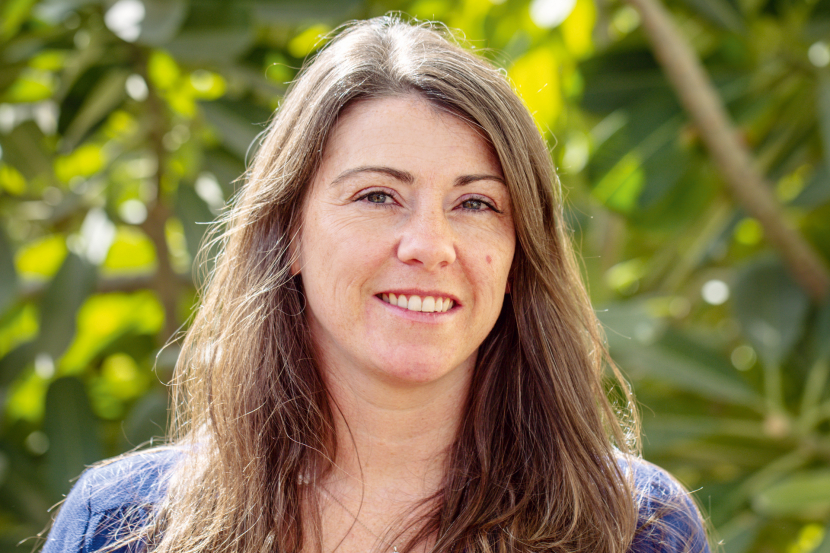 "In my 18 years of experience dealing with young kids, I've always believed that they learn best through play, especially in the early years. The benefits of learning through play are immense and important to understand – this is how a child learns, mimics, develops and practises new skills and the language they've seen or been taught. Play-based learning really sets you up to be a life-long learner and helps kids develop natural curiosity towards exploring a variety of activities and experiences with many different props and toys.
Lisa Bruce, nursery head, Tadpoles British Nursery
What's the single most important factor to consider when visiting a nursery for the first time and why?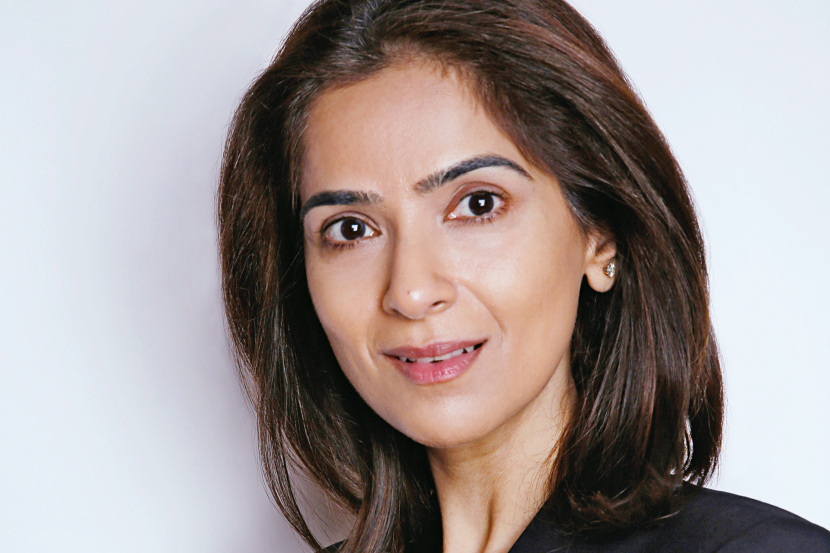 "Given the young age of students in a nursery, the factor of utmost importance is the environment they're placed in as they grow and develop. This is comprised of contributing elements such as classroom structure, facilities and staff attitude, which when looked at as a whole will give parents an indication of whether the nursery is a good fit for their child."
Monica Valrani, CEO, Ladybird Nursery
How can parents ensure that kids stay safe, both emotionally and physically, while at the nursery?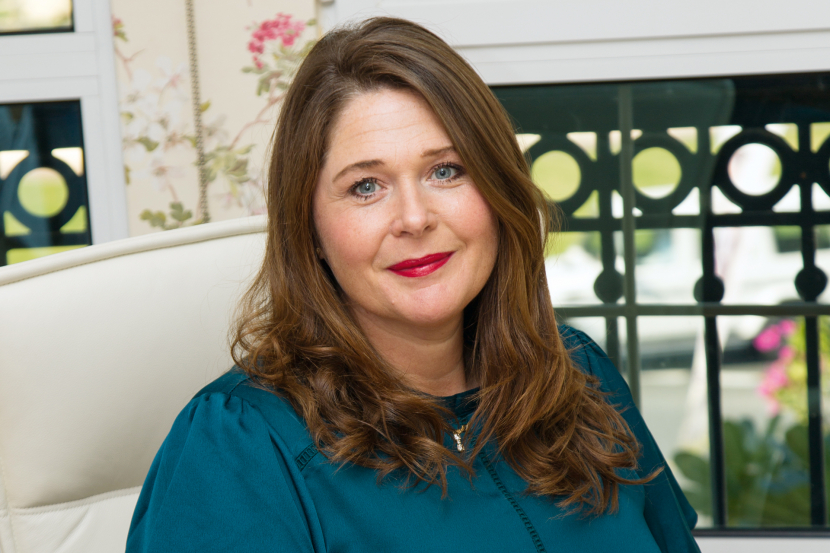 "Choose the best nursery you can afford. Not all nurseries are equal in their capacity to keep kids safe with high standards of hygiene and safe facilities. Open communication, information-sharing and parent communication are key in keeping kids safe, happy and well. This can be achieved by building trust and sharing information about the child with the team. Nurseries must be available and contactable via different methods such as WhatsApp, email and parent apps, but most of all they need to adopt a friendly open door policy."
Lisa Sherrington-Boyd, nursery principal, Kangaroo Kids
Dubai's most unique nurseries
Ora – nursery of the future
At Ora, it's all about that tech feel. Without compromising on education or quality time outdoors, everything in this nursery is based on a futuristic vision of how an early years environment should be.
The English/Arabic library is built to foster a love of reading, feeding little ones' hunger for knowledge and helping them learn about the most important values in life – bilingually.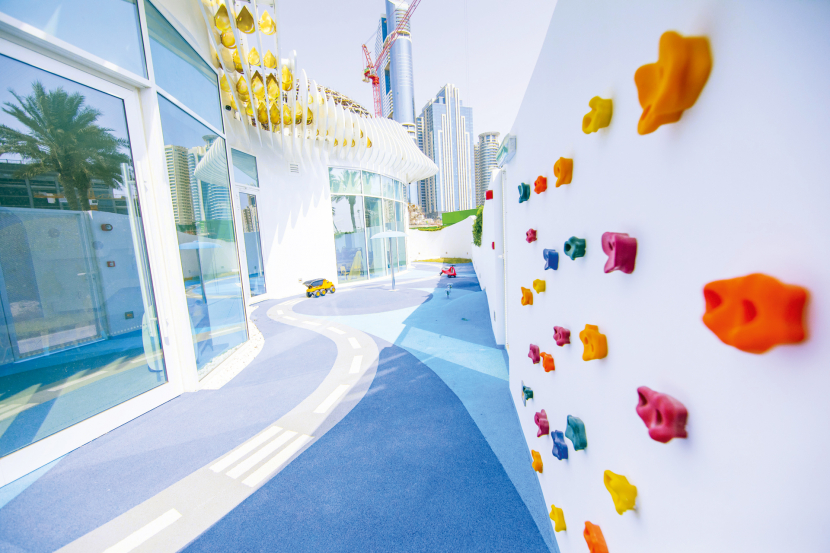 Using technology, a progressive multisensory early-years framework is applied into the building, turning it into a 'silent' educator that caters to young minds' needs.

While Ora's interior is mostly neutral and white, surfaces have the ability to transform into interactive lighting displays, nature-inspired landscapes and even kids' artwork.

Rock climbing isn't just for developing strength-motor coordination and dexterity, it is also an excellent way to foster cognitive skills, problem-solving abilities, lateral thought, mindfulness, patience, perseverance and confidence.

Kids are involved in a range of stimulating tasks, offering them a spectrum of learning experiences, from sensory exploration and locomotor-skills development to linguistic skills and physical play.

They're gradually introduced to a more structured learning routine, thereby ensuring a happy "big" school transition.

Cooperative free play is encouraged, complemented by movement, so little ones will learn about playing fair and developing their problem-solving abilities.

Feeding pods provide a space in which breastfeeding mothers and their babies – or even bottle-feeding fathers and their little ones – can bond with eachother.

Within a supervised space, kids can learn to make healthy food choices.
Ground Floor, Emirates Towers, Dubai (052 646 4155).
Tadpoles British Nursery
At Tadpoles, kids spend most of their time outdoors. The focus is on fostering a love of nature and giving them a glimpse of a "greener" world that's filled with water play, plants and eco-fun.
At Tadpoles, kids learn through interacting with nature. Yes, it's hard to believe that's possible in a desert climate, but everything is in Dubai. Offering a free-flow learning environment rather than the strict, structured model that Matilda would disapprove of, this British nursery is doing everything very differently – and we love it.

"Tadpoles British Nursery is located in the safe and green neighbourhood of Al Wasl. It's a spacious, organic space that's full of sunshine and green grass. Our young students spend the day frolicking in the specially-created naturalised outdoor learning environment, where carrying, collecting, digging, filling, scooping, sifting, spilling, sprinkling and throwing are all part of the curriculum," says Lisa Bruce, nursery manager at Tadpoles.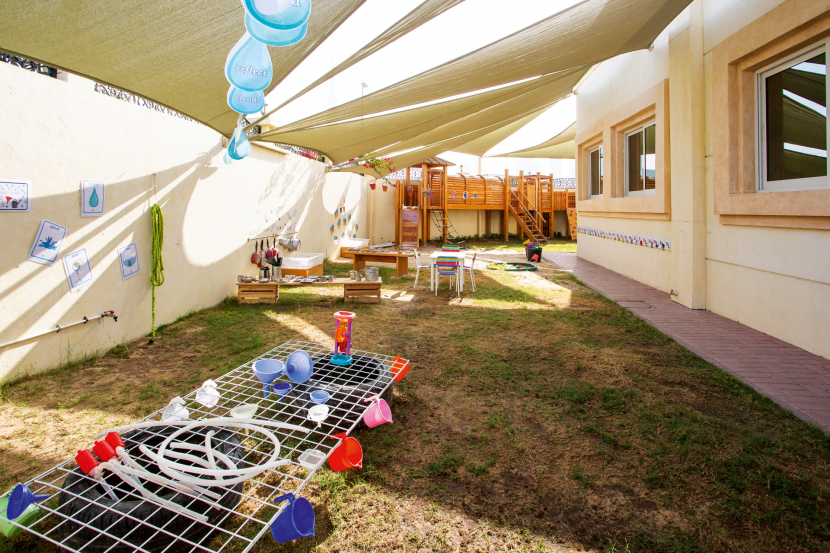 The nursery is literally an outdoor classroom where kids have the freedom to explore and develop their own independent learning and creativity. Little ones have the choice to learn as they like, whether it be through role play in the home corner, dancing and making music or developing their gross motor skills by running barefoot on (real) grass.

"They can even go crawling up and rolling down our hill, or explore the wooden bee hive. Kids will learn how to ride a tricycle or scooter around the track, making sure to stick to the rules of the road. They can become builders in our construction area, or gardeners in our vegetable patch, expressing themselves creatively with our large chalkboard or on our free painting/messy play area," says Bruce.

"They also get to become mini chefs at in our wonderful mud kitchen…the list is endless," she adds.

What innovative learning experts want you, the parents, to know, is that curriculum learning and fun stuff go hand in hand in the the early years. Well, in Tadpoles' case, later in life too. "The me-time lounge is for our parents to relax when settling their child into nursery. It has a little foosball table, coffee counter and library of interesting books. There's even a cute door through which parents can peek outside and see their kids," she says.

But how, just how, does this nursery manage in the summer? Natural and man-made shaded areas are the answer. "We have our large grassy garden, which is shaded from the nursery building, where kids can explore first thing in the morning for at least an hour and then again in the afternoon," adds Bruce.

"For the hotter parts of the day, we have our shaded sand and water area, which we can use at all times as the kids love to jump in the buckets of cool water or splash through the sprinklers," Bruce explains.

"Obviously, we will limit the times we spend outdoors during the hotter months, but we won't hide away. We encourage kids to understand the elements of the weather, and apply sunscreen, wear hats and carry our water bottles everywhere we go," she explains.

When choosing a nursery, whether it's a tech-savvy land of tots like Ora, an outdoor haven like Tadpoles or any other fabulous UAE institution, always make sure you, and the kids, feel good about being there, The nursery of your dreams is only one step away...
Street 18, Al Wasl, Dubai (04 345 1470).
Be the first to get all the latest Dubai news, reviews and deals into your inbox by signing up to our free
newsletter
,
click here to sign up
.