Taking over the directorial reins of a wildly popular Disney franchise is clearly a task Joachim Rønning thrives upon.

Having proved his mettle on Pirates Of The Caribbean: Dead Men Tell No Tales, he's now masterfully turned his hand to that most malevolent of mothers, Maleficent.

Pressure? What pressure? The only issue the Norwegian filmmaker had, he admits, was with not turning into a fanboy when marshalling such a stellar cast for Maleficent: Mistress of Evil.

With Angelina Jolie reprising the role of the angular cheekboned, wickedly wingless and surprisingly soft-centred protector of the Moors and Michelle Pfeiffer coming on board as the tyrannical Queen Ingrith, a veritable byword for skullduggery, this second chapter provides more oomph than its predecessor. The former is at her most fearsome, the latter is a character far more loathsome.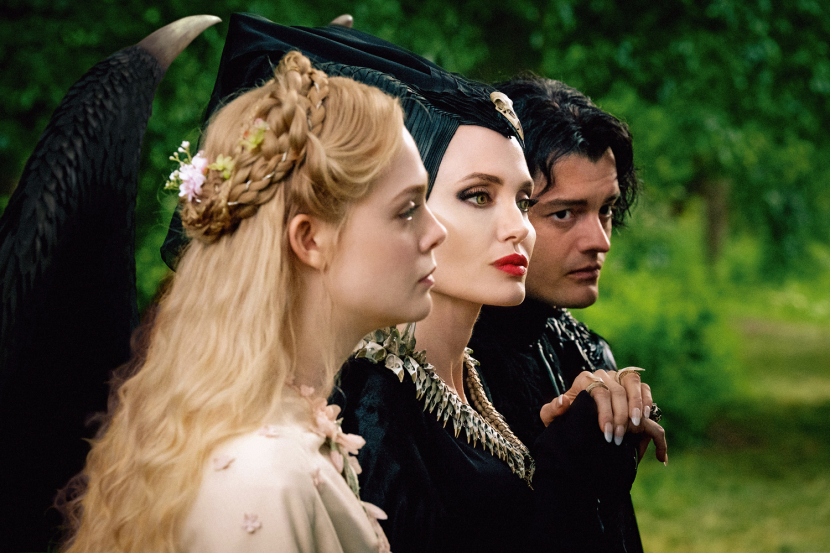 Meanwhile, you have Elle Fanning, whose on-screen ability has grown immeasurably since she first played the almost impossibly amiable Aurora. Her acceptance of Prince Phillip's marriage proposal immediately (yet innocently) propels this visually stunning sequel towards a conflict between the humans of Ulsted and the fairies of the Moors.

And with Chiwetel Ejiofor and Ed Skrein joining the line-up as the perfectly paradoxical Dark Fey heavyweights Conall and Borra, we asked Rønning what he made of working with some of Hollywood's biggest names.

"It really is a privilege as a director to have the opportunity to work with this kind of talent and also within such a beloved universe," he tells Time Out Dubai.

"These actors are, in my book, some of the best in the world and it is truly fantastic to be there on set and see them battling it out in front of my camera – those were 'pinch my arm' moments for sure.

"You see Angelina putting on the horns and opening the door into the sound station – you see that silhouette and she's very much in the character of Maleficent and you just feel like you're at the movies. I'm sitting there and there's hundreds of people around but still… I grew up watching Michelle Pfeiffer movies and it's just unreal in a way."

Pfeiffer provides most of the despicable moments of this movie. Her initial willing to keep both her son, Prince Phillip (this time played by Harris Dickinson, of Beach Rats fame) and husband King John (that most fabulous of Fagins, Robert Lindsay) happy soon descends into her showing an unwavering desire to have the throne.

Step forth Maleficent. Invited to a supposedly unifying dinner to toast the peace a cross-river marriage would bring, the accusations levied at her soon make her choke on her food quicker than the iron cutlery, or the roasted bird she and her right-hand raven Diaval have been presented with.

As with the first film, Sam Riley's birdman provides many of the comic quips. But from the very opening, Mistress Of Evil is sprinkled throughout with a comic value of which its predecessor was somewhat lacking. A conscious effort on Rønning's behalf, he happily tells us.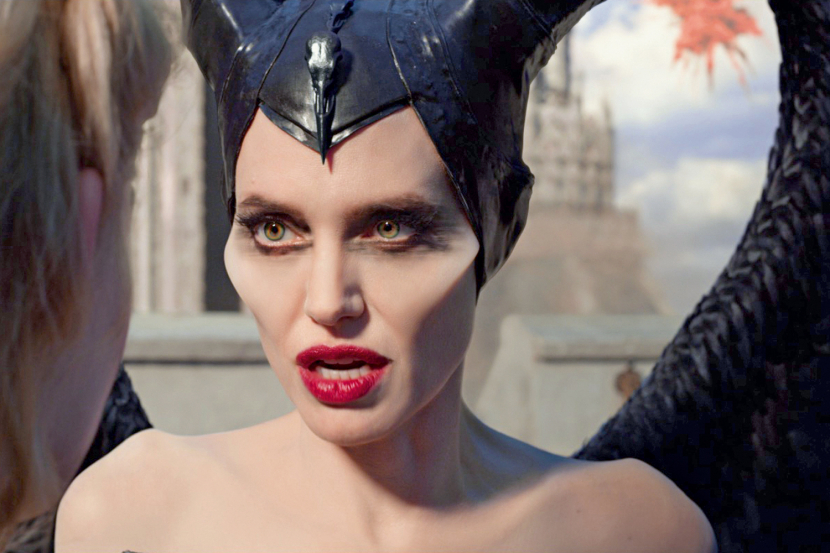 "I always feel there should be humour in these kinds of stories, because it lets your guard down and you can open up your mind. It's very much something I worked with Angelina Jolie on for a long time. I think that was also important for her to create because that's what pre-development's all about.

"Maleficent, you know, she is wicked and she's evil and she can kill you but she's also funny – she has a dry sense of humour and she also has a heart of gold. She really loves Aurora, so that duality is what makes her such a special character and popular character."

Popular, no doubt. And should Ms Jolie ever gauge her career purely on box office success, the first Maleficent eclipses all her other work, grossing more than four times its $180million budget. She has, of course, an Oscar taking pride of place on her mantelpiece as well.

And when you consider that two of the three returning pixies (no disrespect to the hugely talented Juno Temple) have also garnered Academy Award nominations, you can clearly see how some of the acting world's top talent still want to be part of this project.

While Imelda Staunton and Lesley Manville continue, with Temple, to be the well-meaning but ultimately snitchy and self-serving aunties to Aurora it is the appearance of another former Oscar nominee, Ejiofor, and later Skrein, that changes the whole dynamic.




Ejiofor's Callan is the would-be saviour, sparing Maleficent from plumbing the depths and exposing her to a world she never knew existed having been thrust from her nascent nest into the role of keeper of all things fairy. Skrein's Borra, meanwhile, is the grunting warrior keen to usurp his leader and take charge of this fiery Fey clan.

As for Maleficent's nemesis, Ingrith, it's abundantly clear her narcissistic narrative reflects that of the real world's present-day travails, as some of the greatest fairytales do.

"I think the thematics of it, and also for the first film, were very much Man versus Nature and how that can mirror today's society and climate change, " Rønning says. "And then you have the Dark Fey, representing Nature and being exiled and driven away from their natural habitat. There's definitely a parallel."

One of Queen Ingrith's ultimate goals is to besmirch Aurora and Prince Phillip's attempts to unify two near neighbours. A surreptitious stab in the ribs of her husband soon shows us that. Once she has the Humans beholden to her, with a fairy-thieving Warwick Davis at her diabolic disposal, her evil knows no bounds.

Using the wedding as her bait, she lures the Moors folk across the water and has them barricaded in the church where the vows are supposedly going to be exchanged.

But the fairies aren't the only ones to have been coaxed towards an impending doom, with the Dark Fey deciding to launch an attack on the humans, only to be repelled by Ingrith's army. A huge part of the reason Ingrith can count on her subjects' undying support is down to the lies she has spread about Maleficent, making her public enemy number one.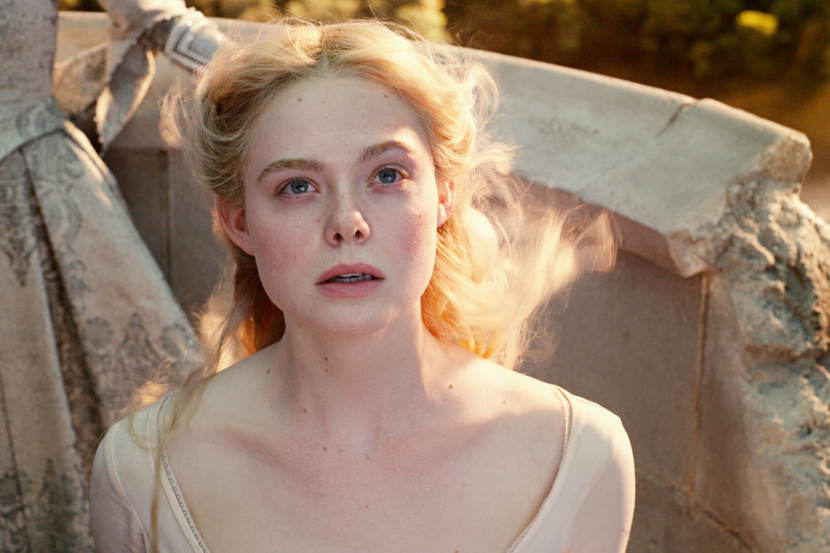 "Controlling the narrative is something we discovered more and more, especially when I was sitting with Michelle Pfeiffer developing the character Queen Ingrith – that's what she's doing basically, controlling the narrative and spreading fear and polarising people based on that."

And five years on from the original box office smash, how do you make it your own?

"I always wanted to take this story to the next level, expand the universe and create something original, for sure," Rønning says. "And this is an original story as well. It's not based on the Sleeping Beauty legend, which creates a lot of freedom. And, I think, besides continuing to explore the relationship between Maleficent and Aurora, which is always the most important thing for me, it was also great fun to discover and to explore the origin story of Maleficent, discovering how she is exiled.

"She's not the only Dark Fey, she's not the only Maleficent in this universe. That was great fun."

Hats, horns and wings off to you.
Maleficent: Mistress of Evil is out now in cinemas across the UAE.
Be the first to get all the latest Dubai news, reviews and deals into your inbox by signing up to our free
newsletter
,
click here to sign up
.