1917
Director: Sam Mendes
Starring: Andrew Scott, Benedict Cumberbatch, Richard Madden
Sam Mendes' World World I drama has been praised for its use of long takes stiched together seamlessly to make it look like you're watching one continuous shot, and while it's not the only good thing about the movie it is probably the most impressive, masking a less-than-thrilling storyline. Still, worth seeing.
Bad Boys for Life
Director: Adel Al Arbi, Bilall Fallah
Starring: Will Smith, Martin Lawrence, Vanessa Hudgens
In 1995, Bad Boys was a big hit making an action star of Will Smith and giving Martin Lawrence an unlikely career as a leading man. By 2003, the appetite was still high for the buddy cop movie as it made double what the first installment did at the box office. Will the third one make the same impact?
JoJo Rabbit
Director: Taika Waititi
Starring: Taika Waititi, Sam Rockwell, Scarlett Johansson
Yes, the guy who directed Thor: Ragnarok, New Zealand's gifted Taika Waititi, has made a movie about an adorable Hitler Youth whose imaginary buddy is Adolf himself (Waititi plays Hitler). It's high time to rethink this filmmaker from the ground up. Breathtakingly risky but worthy under scrutiny, Jojo Rabbit dates back long before Waititi's Marvel success to 2012, it's thought-provoking, funny and uncomfortable, and it's worth seeing.
Little Women
Director: Greta Gerwig
Starring: Saoirse Ronan, Timothee Chalamet, Emma Watson
The classic novel has been given a new lease of life thanks to Ladybird director Greta Gerwig, she's brought some of the cast from that movie, too. It looks like a brave reimagining of the story. Will be ace, we reckon.
Parasite
Director: Boon Joon-ho
Starring: Song Kang Ho, Lee Sun Kyun, Cho Yeo Jeong
A massively hyped and well-regarded film from Korean master Boon Joon-ho, this tells the tale of the father of a down-on-its luck family who, after becoming desperate, ends up pretending to be a tutor and working for a well-off family. Needless to say, things do not go well, and the two groups end up in a series of increasingly disturbing scenarios. This is one to watch while it's on.
Queen & Slim
Director: Melina Matsoukas
Starring: Daniel Kaluuya, Jodie Turner-Smith, Bokeem Woodbine
Criminal lovers on the run will always find safe refuge on American movie screens, where directors as diverse as Arthur Penn (Bonnie and Clyde), Steven Spielberg (The Sugarland Express) and Terrence Malick (Badlands) all had major breakouts with the subgenre. Now, it's Bronx-born Melina Matsoukas's turn. It's not perfect but it looks great.
The Gentlemen
Director: Guy Ritchie
Starring: Colin Farrell, Charlie Hunnam, Matthew McConaughey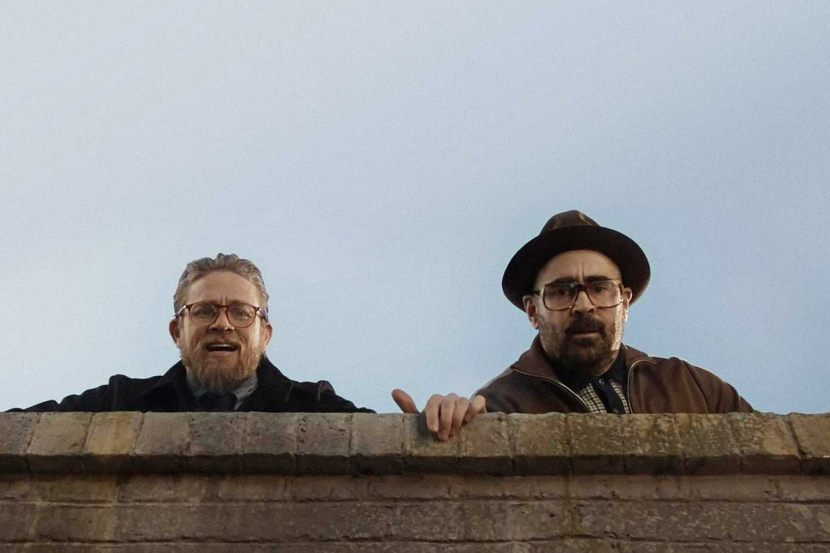 Ritchie has gone back to his first love, British gangster films. This is a downright nasty tale, though it does have some standout performances from Colin Farrell and Eddie Marsan. If you're a dyed-in-the-wool Guy Ritchie fan and are happy to switch your brain off for a couple of hours then this is for you.
Be the first to get all the latest Dubai news, reviews and deals into your inbox by signing up to our free
newsletter
,
click here to sign up
.