1917
Director: Sam Mendes
Starring: Andrew Scott, Benedict Cumberbatch, Richard Madden
Sam Mendes' World World I drama has been praised for its use of long takes stiched together seamlessly to make it look like you're watching one continuous shot, and while it's not the only good thing about the movie it is probably the most impressive, masking a less-than-thrilling storyline. Still, worth seeing.
Birds Of Prey
Director: Cathy Yan
Starring: Margot Robbie, Mary Elizabeth Winstead, Ewan McGregor
DC hasn't really hit it off in the cinema since Christopher Nolan's three-part Batman trilogy. Capitalising on one of the few redeeming features of Suicide Squad, Margot Robbie is front and centre this time as Harley Quinn. In this film a ragtag bunch of strange outcasts with amazing abilities team up to... Wait, this plot sounds familiar... This is a lot more fun than Suicide Squad, with great performances.
Call of the Wild
Director: Chris Sanders
Starring: Harrison Ford, Karen Gillan, Dan Stevens, Bradley Whitford
A classic tome in American literature, this adaptation of the Jack London adventure story has some fantastic effects and a grizzly but understated turn from Harrison Ford as the leading man. He's ably supported by a realistic CGI dog who si thrust from his domesticated life on easy street to the Alaksan gold rush.
Emma
Director: Autumn De Wilde
Starring: Johnny Flynn, Anna Taylor-Joy
Jane Austen's spry matchmaker gets a fizzy but shakily structured modernisation. This time, Emma is the work of a female director. Autumn de Wilde takes a refreshing interest in the reality behind the pomp and circumstance that dominated upper-class life in the 1800s. While the romance is not the main point, it's only when stifling ceremony is abandoned that true love can really blossom.
Gretel & Hansel
Director: Osgood Perkins
Starring: Sophia Lillis, Charles Babalola, Alice Krige
A low-key horror movie that fans of the genre will want to seek out. As you might have guessed, the story comes from the Brothers Grimm tale, but it's not entriely true to that plot. From the same director as the Netflix sleeper hit I Am the Pretty Thing that Lives in the House thi shas a similar look and feel and plays out as much as a coming-of-age tale as a horror. Good work all round.
Ordinary Love
Directors: Lisa Barros D'Sa, Glenn Leyburn
Starring: Liam Neeson, Lesley Manville, Amit Shah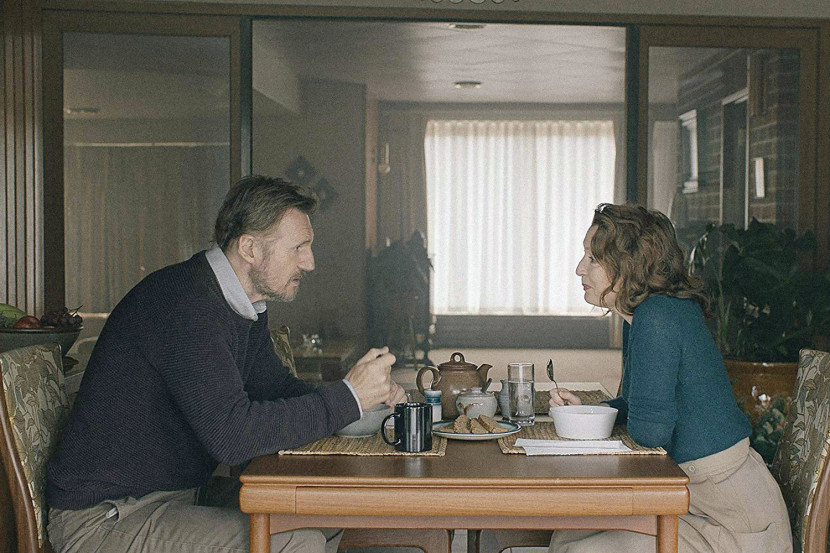 An incredibly understated movie about dealing with live-shattering news and the fallout that comes with it. How do ordinary people deal with something that will alter their lives forever? You'll find out in this pitch-perfect story that uses its two leading actors perfectly. A moving and, at times, funny story of love and life that everyone will relate to.
Sonic the Hedgehog
Director: Jeff Fowler
Starring: Jim Carret, Ben Schwartz, James Marsden
Has a movie trailer ever had such universally bad reviews (Cats, perhaps?) that the filmmakers have gone back and reshot the film? This time around the blue hedgehog looks more like he does in the game and is all the better for it. Add in Jim Carrey as Dr. Robotnik and you have the makings of a fun kids film.
Be the first to get all the latest Dubai news, reviews and deals into your inbox by signing up to our free
newsletter
,
click here to sign up
.