Looking for a little guidance on what to watch while staying at home? It's time to think outside the box, people. Or rather, just watch the box.

We're in the golden age of TV, after all, and you can spend just as much time swimming through a sea of shows and movies trying to decide what to watch, rather than actually watching one.

Don't worry, though, as we've taken the plunge into the deep static sea and caught quite a few pearls to share on Amazon Prime Watch – whatever your definition of bingeing is.
Feel-good movies on Netflix
Real life and current affairs can really get you down and, for many of us, movies offer the escapism we need from daily life.

From rom-coms to musicals, here is our pick of the best feel-good movies streaming on Netflix MENA right now.
Always Be My Maybe

Director: Nahnatchka Khan
Cast: Ali Wong, Randall Park
Netflix continues its rom-com reign with this touching and funny film about childhood friends Sasha and Marcus who have a falling out and don't speak for 15 years. Brought back together when Sasha, now a celebrity chef, returns to her hometown of San Francisco to open a new restaurant, she finds her former friend to be a happily complacent musician still living at home and working for his dad. Naturally, things are complicated.
Dirty Dancing
Director: Emile Ardolino
Cast: Patrick Swayze, Jennifer Grey
Nobody puts Baby in the corner; they put her on Netflix instead. Revisit this 1987 classic for 'the lift', Patrick Swayze's moves, top tunes like (I've Had) The Time of My Life, and more romance than you can shake a feather boa at.
Eat Pray Love
Director: Ryan Murphy
Cast: Julia Roberts, Javier Bardem, James Franco, Viola Davis
Julia Roberts stars in this soul-searching bildungsroman that follows an unhappy Manhattanite on her journey of self-discovery, spirituality, food and love. It's cheesy at times, emotional at others, and filled with some fabulous shots of pasta. Make sure you read the memoir after.
Falling Inn Love
Director: Roger Kumble
Cast: Christina Milian, Adam Demos, Jeffrey Bowyer-Chapman
The concept of this film is preposterous: an American woman loses everything but then happens to win a New Zealand inn which she attempts to renovate and flip with the help of her hunky contractor. Naturally, their relationship gets complicated. Essentially, it's a hit of pure sugar and who can complain about that?
La La Land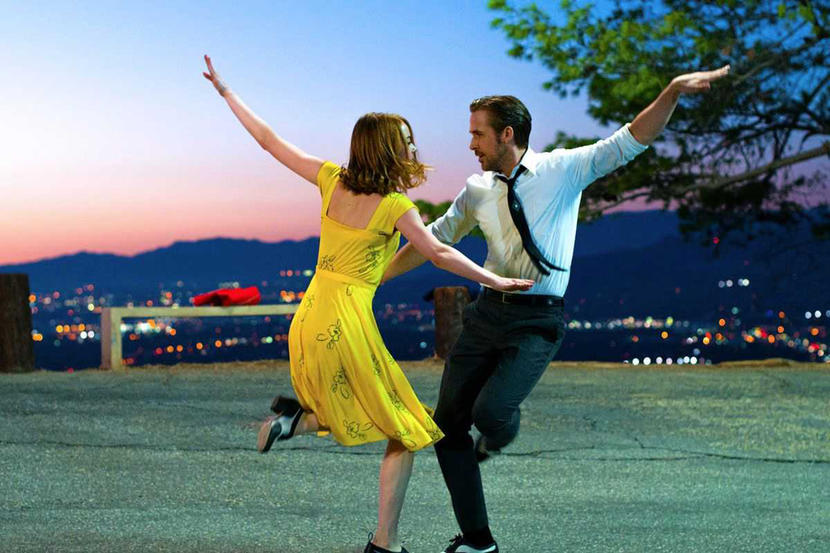 Director: Damien Chazelle
Cast: Ryan Gosling, Emma Stone
What could be more feel-good than a musical that pays homage to the classic movie musicals of Hollywood? While not completely free from fraught romance and moments of melancholy, it captures the go-getter spirit of LA and the wonder of those old-fashioned big musical numbers, while telling a story about going out and achieving your dream.
Roald Dahl's Matilda
Director: Danny DeVito
Cast: Mara Wilson, Danny DeVito, Pam Ferris
Danny DeVito's snappy, kinetic visual adaptation of this Roald Dahl classic fits the cartoon feel of the source material, and the cast is great. It's a modern-day pantomime about childhood solidarity and self-empowerment: the real joy here is the view of generational war, the children's assumption of zero tolerance for injustices inflicted by absurd adults, and the recognition that the big meanies should be punished, by fair means or foul.
Set It Up
Director: Claire Scanlon
Cast: Zoey Deutch, Glen Powell, Taye Diggs, Lucy Liu
Director Claire Scanlon resurrects that tragically neglected genre, the rom-com, with this amiable caper. The premise – two put-upon assistants (Powell and Deutch) try to trick their nightmare bosses as payback for their own stresses – is relatively well-trodden territory, but it's executed deftly and boasts no little heart. There are even a few genuine laugh-out-loud moments sprinkled among the romantic fare, with Lucy Liu proving that when it comes to comedy she knows how to deliver.
Shrek
Director: Andrew Adamson, Vicky Jenson
Voices: Mike Myers, Eddie Murphy, Cameron Diaz
Who doesn't love that age-old tale about an outcast ogre, a talking donkey and a princess locked in a tower guarded by a dragon? Of course, this animation totally subverts all the fairy-tale tropes with delightful results, while promoting the message that even a monster can be beautiful. Or something like that.
Someone Great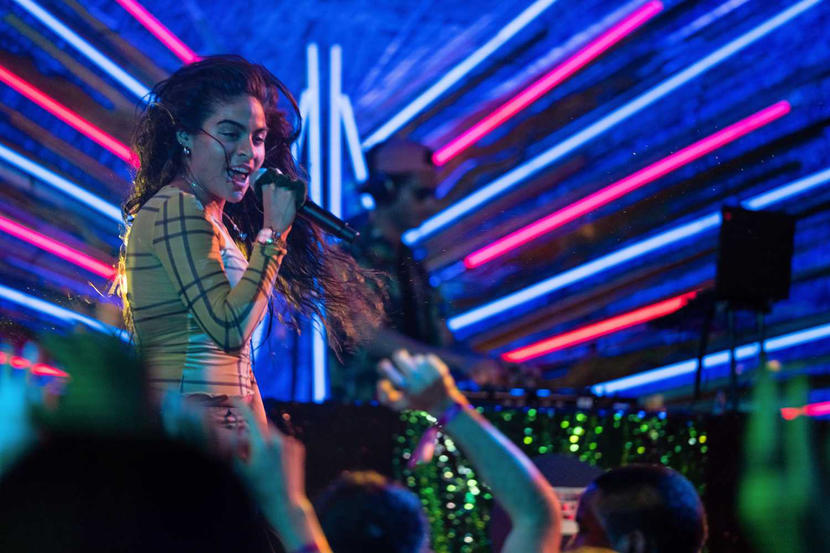 Director: Jennifer Kaytin Robinson
Cast: Gina Rodriguez, Brittany Snow, DeWanda Wise
This rom-com might not be the most original or groundbreaking addition to the genre, but sometimes if it ain't broke, don't fix it. Instead, focus on friendship and the chemistry the film's three female leads have in abundance.
To All the Boys I've Loved Before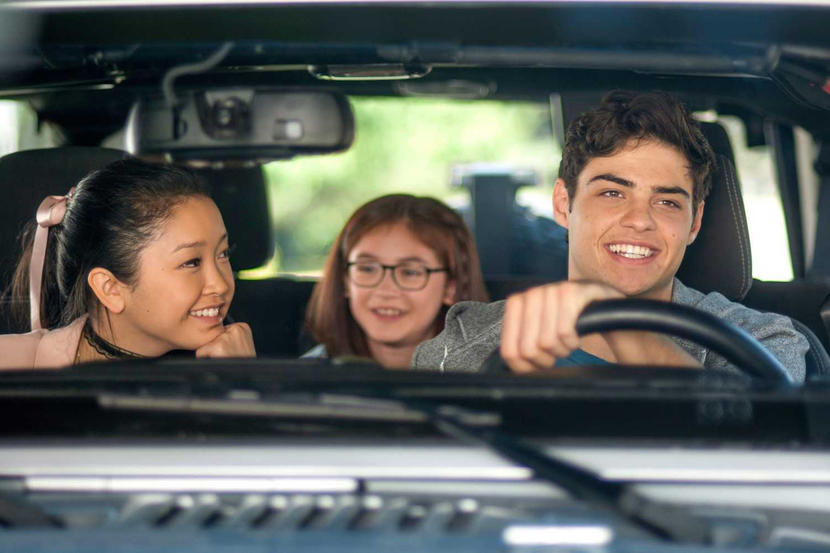 Director: Susan Johnson
Cast: Lana Condor, Noah Centineo
To deal with her intense crushes, Lara Jean (Condor) writes secret love letters to the boys she lusts after, which no one is ever meant to see. Of course, these letters end up being sent out and Lara Jean must deal with her feelings, and the implications of the letters, head on. This Netflix original movie, based on the book of the same name by Jenny Han, has been praised by all corners of the internet, especially for the performances of Lana Condor and Noah Centineo, who plays love interest Peter Kavinsky. Rom-com is officially back and once you've finished the movie, you can move on to its 2020 sequel: To All the Boys: P.S. I Still Love You.
Family-friendly movies on Starzplay
If you're looking for films to watch on TV with the family, we've got just the thing for you.

These eight movies offer something for everyone, so grab the gang, snuggle on the sofa and pass the popcorn… We love family movie night.
Coco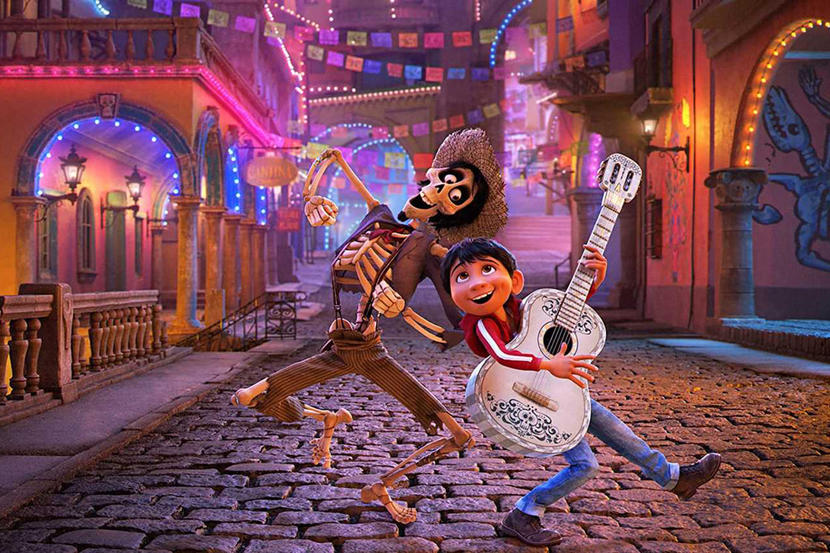 Coco focuses on Miguel, a young boy at a crossroads: his parents want him to join the family business, but all he wants to be is a musician, like his all-time hero Ernesto de la Cruz. The only problem is that Ernesto is, well, dead, meaning Miguel must journey into The City of the Dead, where he must reunite with his deceased ancestors, and old Ernesto himself, if he's got any chance of making it back into the land of the living in one piece.
Despicable Me 3
Forget your feelings on sequels not living up to the original, in this case, Despicable Me movies just keep getting better. The fourth instalment (Minions slipped in there before this one) introduces us to Gru's long-lost twin brother Dru who wants to team up with him for one last criminal heist.
Finding Nemo
It's an oldie, but a goldie. Finding Nemo was originally released in 2003, but still delights little people and their parents 17 years later. After his son is captured in the Great Barrier Reef and taken to Sydney, a timid clownfish sets out on a journey to bring little Nemo home. Also, the sequel Finding Dory, in which the friendly, but forgetful, blue tang Dory begins a search to find her long-lost parents, is well worth watching. Aww, get the tissues at the ready.
Frozen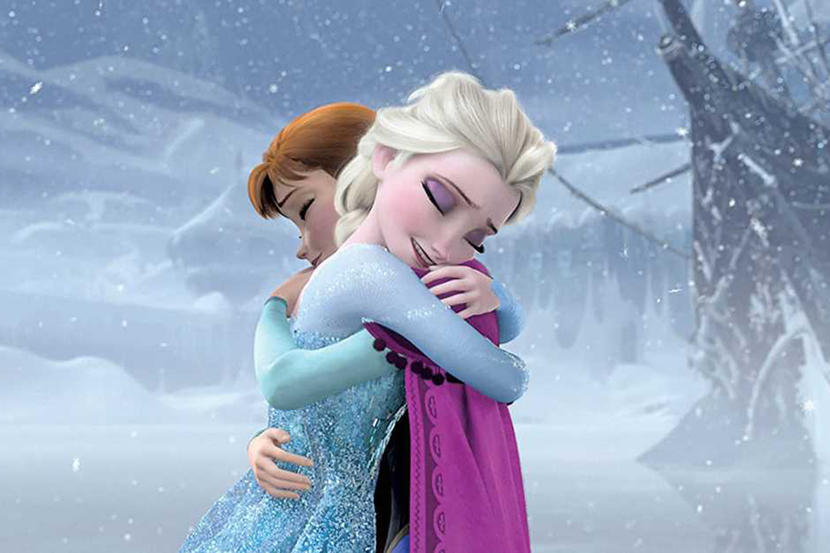 It's time to take it back to basics, or rather to the original. Yes, we know that Frozen 2 is out now, but head back to Arendelle to when it all began. Elsa, Anna, a funny snowman, magical powers and some serious sibling bonding all make this the mega hit it was when it broke the box office back in 2013.
Maleficent
This epic tale, which might be a little scary in parts for the tiniest of family members, tells the story of Sleeping Beauty not from the original point of view of Aurora, but from that of Maleficent who delivers the classic Sleeping Beauty curse. In other words, the baddie. On Aurora's 16th birthday, she will prick her finger and fall into a sleep from which she can only be awaken by true love's kiss. Don't worry, everyone lives happily ever after. Until Maleficent 2 that is.
The Muppets
Three fans, Gary, Mary and Walter, set out to reunite the Muppets to save the Muppet Theatre from annihilation. But first, they must find each one of them as they have disappeared into obscure jobs. The charm of these loveable characters is still as irresistible now as it was the day they first appeared on our screens in 1976. The songs, from Flight of the Conchords' Brett McKenzie, are ace.

Woody Woodpecker
Everybody's favourite (only?) cartoon woodpecker has jumped from TV show to starring in his very own movie. Woody must protect his forest home from Lance Walters, who starts building his dream mansion in the forest with his son, Tommy, and fiancée, Vanessa. To make matters worse, he must avoid the clutches of two grizzly poachers.
Apple TV original content
While longstanding favourites like Netflix and Amazon Prime still provide us with excellent content (much of which we have all binged by now), why not try something new?

Apple TV is the latest streaming service to grace the internet. Having just launched at the end of 2019, the new platform has a host of brand new original TV shows to get into – some of which cast Hollywood's finest stars.

Here are ten to stream right now…
Amazing Stories
Yet another anthology style series, this show – based on the 1985 television series of the same name created by Hollywood director Steven Spielberg – sees a string of filmmakers, directors and writers tell unique stories to fire up imaginations and create exciting new narratives. Each episode follows a new story and expect to see some familiar faces too as the likes of Dylan O'Brien and Victoria Pedretti, star of hit Netflix show You, both make guest appearances.
Dickinson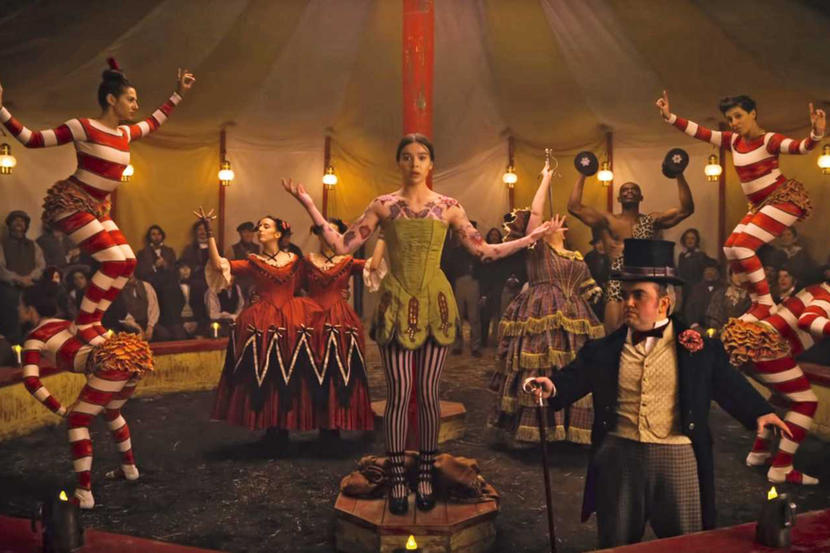 This historical period drama features actor and pop star Hailee Steinfeld as Emily Dickinson, an ambitious young writer who uses her outsider's perspective to explore the constraints of society, gender and family in the 19th century. Expect some seriously impressive costume design too.
For All Mankind
Here's one for all the sci-fi fans out there. This action-packed drama by Rondal D. Moore (the creator of Outlander and Battlestar Galactica) imagines a world where the global space race never ends. Starring Joel Kinnaman, Sarah Jones and One Tree Hill's Shantel VanSanten, it spotlights the lives of NASA astronauts and their families.
Home Before Dark
In this mystery drama, a young girl packs up her life in busy Brooklyn to move back home to a quiet lakeside town her father once lived in. While there, she uncovers a cold case that everyone, including her father, tried to bury. The show is executive produced by Crazy Rich Asians filmmaker Jon M. Chu, so if you're a fan of his work, check it out.
Little America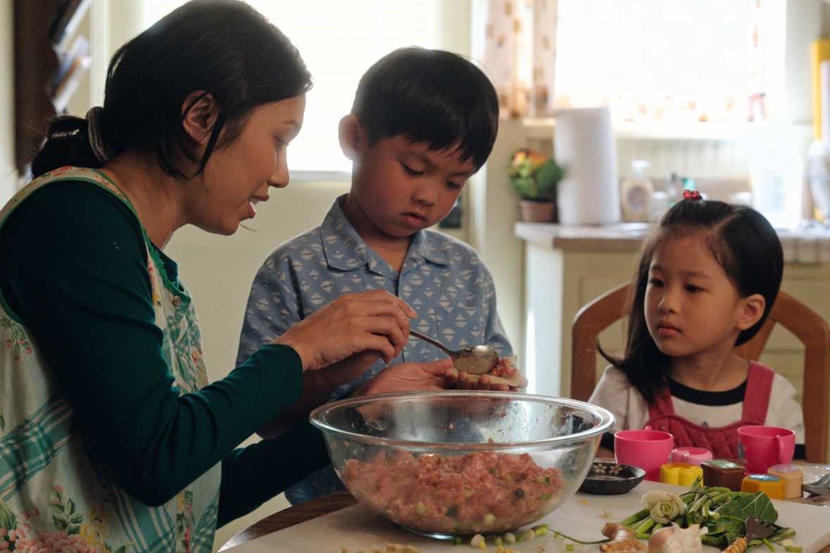 Based on the fictional lives of immigrants in the US, Little America is an anthology of funny, romantic, heartfelt and surprising stories about the lives of a series of individuals. Each episode focuses on a different person. It's the ultimate feel-good watch.
Mythic Quest: Raven's Banquet
For something more light-hearted, check out this sitcom starring Rob McElhenney. It follows the team behind the biggest multiplayer video game of all-time as they attempt to build new worlds, mould heroes and create legends – all while battling mundane drama and politics in the office.
See
Jason Momoa stars in this whirlwind drama set in an alternative universe where humankind has lost the ability to see and is forced to interact in new ways. However, the world is suddenly shook when a set of twins are born with sight, which inevitably challenges the status quo and kick-starts a series of events.
Servant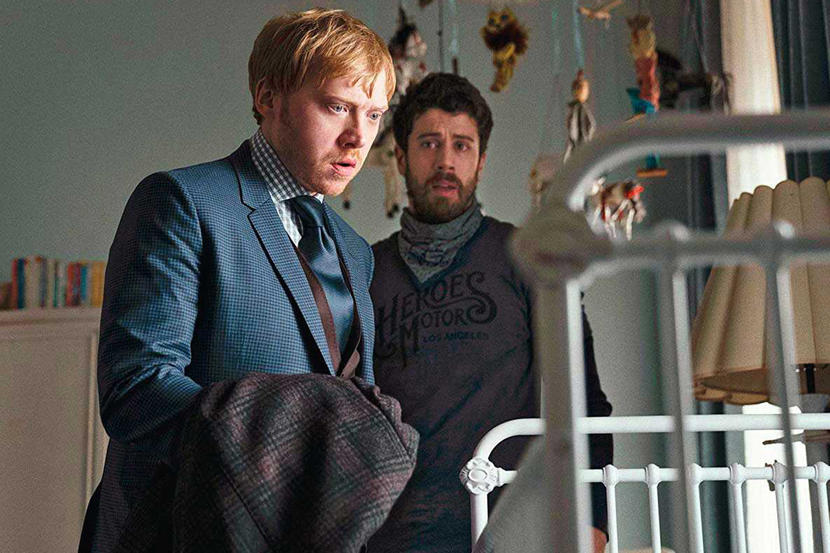 After losing their baby, protagonists Sean and Dorothy Turner invest in a Reborn doll (weird, we know) to help them through their grief in this creepy horror series. Things get even more chilling when Dorothy hires a religious nanny to look after the doll and a series of bizarre events begin to take place. Get ready to latch onto your viewing partner for this one.
The Morning Show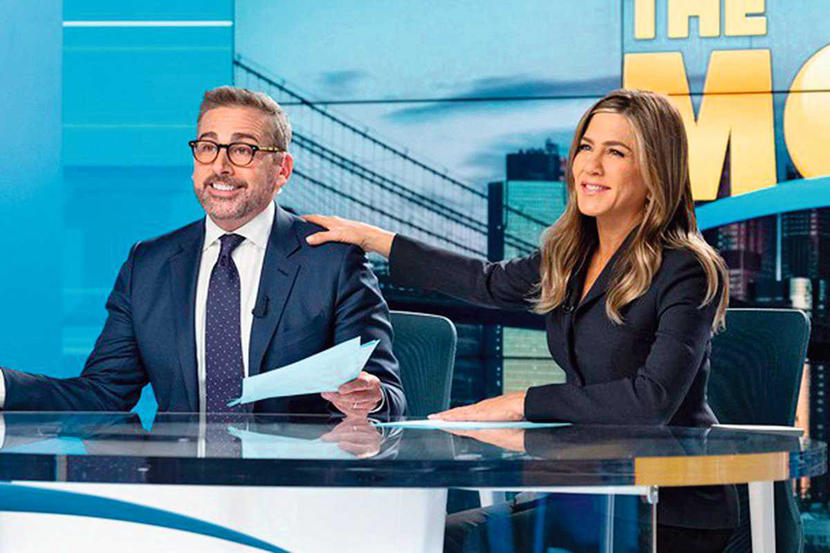 For starters, this stars both Jennifer Aniston and Reese Witherspoon as leads, which has us sold already. The two women play breakfast TV hosts who face a host of complicated issues both in their personal and professional lives. The show takes a look at the interesting power dynamic between men and women in the minefield world of the TV industry whilst providing quirky humour and endless drama along the way. Steve Carell also stars, which again, is enough to get us on board.
Truth Be Told
Oscar-winner Octavia Spencer takes centre stage in this thriller. The life of a true crime podcaster - who shoots to national fame following her investigation into a propelling murder case - is turned upside down when new evidence arises that suggests her original suspects may have been wrongfully convicted.
Amazon Prime TV shows
Good Omens
What happens when the forces of good and evil come together to save the world from impending doom? Absolute hilarity. The Amazon Prime show is from dream team writers Terry Pratchett and Neil Gaiman and stars David Tennant, Michael Sheen, Benedict Cumberbatch and Frances McDormand.
Homecoming
Lies, conspiracy, dark secrets – sometimes all the intrigue goes down in unlikely places, and that's what makes things interesting. Psychological thriller Homecoming is partly from the mind behind Mr. Robot, so expect brilliant cinematography, troubled characters and plenty of shockers. Julia Roberts stars as Heidi, who worked at a facility helping soldiers transition to civilian life. Years later, though, the Department of Defence questions her on why she left, and so a peculiar cover up starts unravelling episode by episode. The more you watch this dark tale, the more hooked you get.
Killing Eve
Finally, a show where Sandra Oh isn't wearing a white doctor's coat. Killing Eve's initial game of cat and mouse will have you saying "What?!" once you get past the first two episodes, as you'll slowly start to understand the two characters Eve (Oh) and Villanelle (the intimidating Jodie Comer) more and more. If you haven't guessed, the plot is basically in the title, with Eve being a whip-smart but bored security operative while Villanelle is a psycho-turned-hitman living off the luxuries of her job. Their obsession over each other is enthralling, and their peculiar character dynamic is what will keep your eyes glued.
Mr. Robot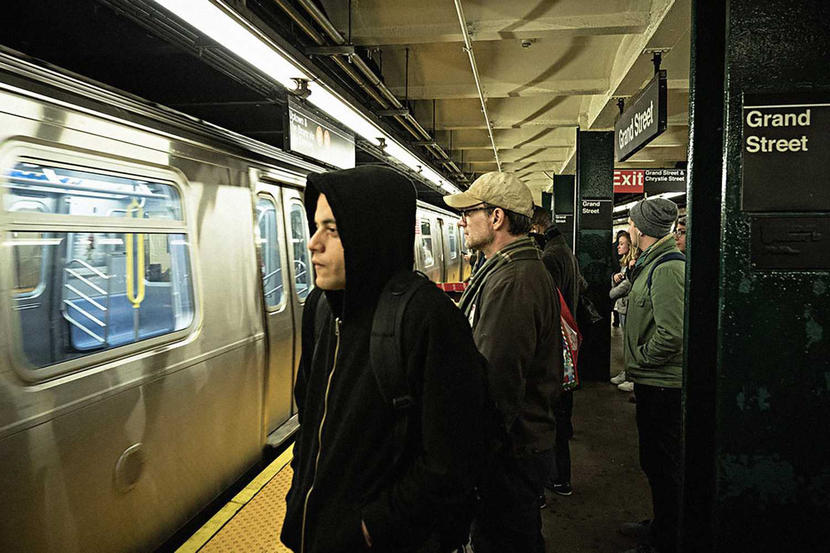 Hello, fans – something we're sure Rami Malek's Elliot would say. Mr. Robot is the break out hit of 2015, and continued to be at the top of its game with each season. Now that it's finished, you can watch the entire show from start to finish without and cliffhangers, and boy, are there quite a few of them. What starts out as genius hacker Elliot taking down a corrupt corporation turns into a tangled global conspiracy, with a bit of Fight Club sprinkled on top for good measure.
Patriot
At its most basic, Patriot follows the complicated life of John Tavner, an intelligence officer whose latest assignment is preventing a nuclear war. To do that, he has to go undercover as a pipe engineer, which he knows absolutely nothing about. Sounds serious enough, but it's a lot more quirky than you'd think. For example, if you ever wanted to see the most intense yet hilarious rock, paper, scissors duel that goes on for two minutes straight, this is the show for you.
Sneaky Pete
Oh, Pete is sneaky alright, seeing how it's not actually his name. Created by Bryan Cranston and David Shore, it follows conman Marius Josipovic on the run from gangsters. He takes cover by assuming the identity of his prison cellmate (you guessed it), Pete. He hides with the cell mate's family, only to figure out he's opened a whole new can of beans. It's slow to start, but stick with it and you certainly won't be disappointed.
The Boys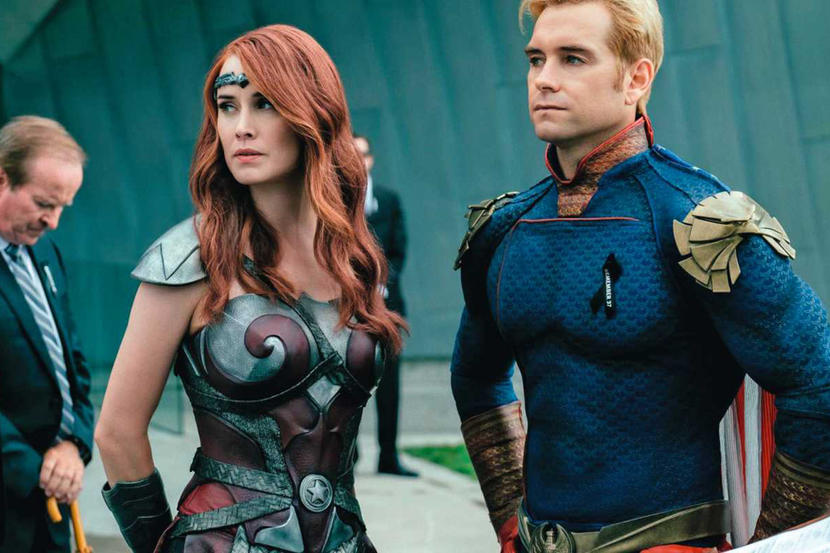 Who said superheroes were perfect? In the world of The Boys, heroes are treated like celebrities, so wrapped up in the media circus and company power struggles that they can pretty much get away with everything. Including running straight through a person at super speed, leaving our main protagonist, Hughie Campbell without a partner. The Boys is bonkers, and flips the whole notion of superheroes on its head by having a bunch of non-powered vigilantes go against invincible beings. Want to know how they beat them? Better get watching.
The Marvelous Mrs. Maisel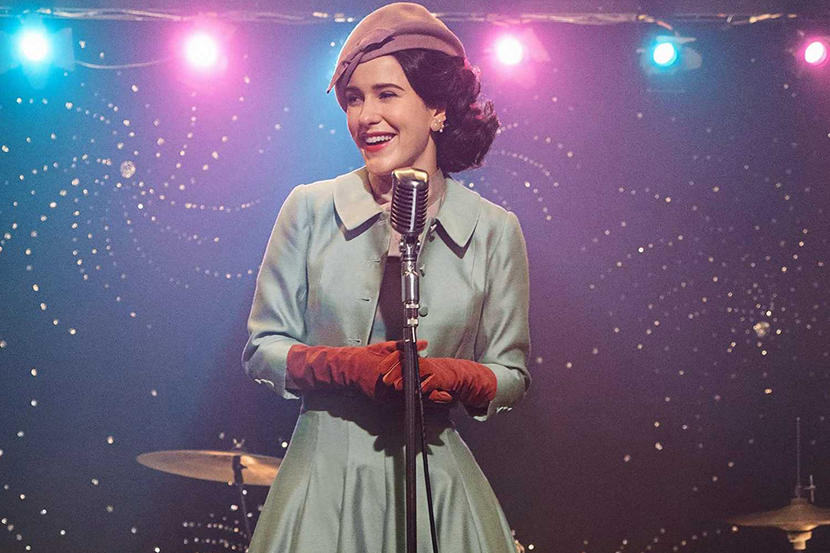 It's hard to be a stand-out stand-up comedian, especially if it's 1958 and you have no intention of being one. But the (marvelous) Miriam 'Midge' Maisel was obviously meant to be one, and she certainly has the unfortunate circumstances to joke about. Obviously, this one's hilarious, but it's fantastic to see her complicated rise to comedic stardom, too. Don't let it slip under your radar.
Vinland Saga
It's Amazon's attempt to tap into the anime market, and it's an absolute masterpiece. Superbly animated and brought to screens from WIIT Studios, Vinland Saga depicts the harrowing Viking tale of Thorfinn, who seeks revenge on his father's killer by beating him in an honourable duel of warriors. It isn't nearly as simple as that though, as Thorfinn embarks on a journey with the killer and his band of warriors, learning to fight along the way and, unfortunately, the atrocities of war. It's a brilliant dynamic, and the 'villian' might be one of the most interesting characters on TV. When the final episode of the series is literally called "End of Prologue", you know this is one not to be missed, anime fan or not.
What We Do In The Shadows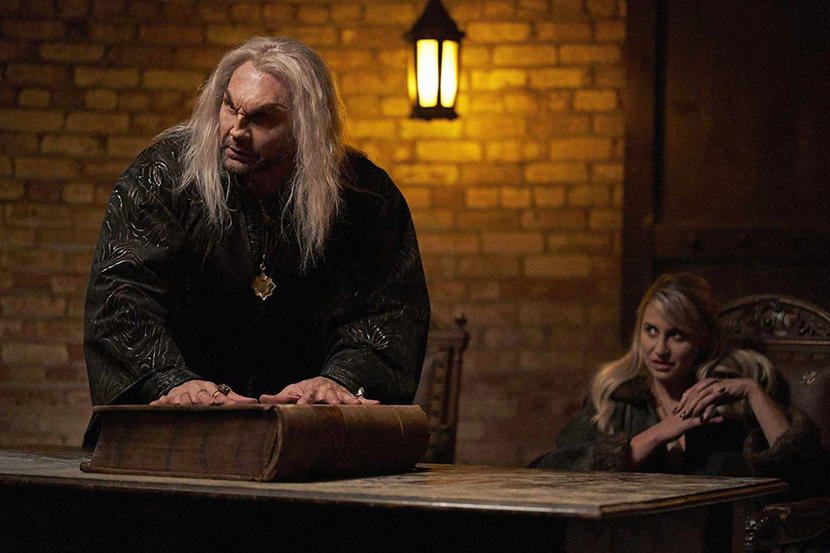 Hey, vampires can be funny too, and all these guys want to do is live their life in everyday society – while still being able to hunt humans, of course. The cult hit comedy flick is now a full-on TV series, and before you get all: "Oh, but it won't be the same", its creators Taika Waititi and Jemaine Clement are still on board, this time on the sidelines as directors. Shot in a mockumentary style, it takes a look at four vampire housemates living in Staten Island, all who have lived for one 100 years but from different eras. Oh, and a human who does one of the vampire's bidding in order to get turned into one. It's constant hilarity and showcases awkward interactions in daily situations. Guess what? Season two will start in April 2020.
Du Movies
If you have du, you're also in luck as the telecoms operator has revealed a big line-up of Hollywood movies has now been added to its rental library.
Now available in the Movie Store, you'll find an adaptation of Stephen King's Dr. Sleep starring Ewan McGregor, Ford vs Ferrari starring Matt Damon and Christian Bale, Lucy In The Sky, and loads more. You can rent movies through your du box at home, or by downloading the du View app, where you can watch movies and TV shows on the go on your mobile.

The full list of the new additions is:
Abominable
Ford vs Ferrari
Charlie's Angels
IT Chapter Two
Lucy In The Sky
Malificent: Mistress of Evil
Stephen King's Doctor Sleep
Terminator: Dark Fate
Zombieland: Double Tap

Coming soon:
Frozen 2
Last Christmas
The Addams Family
The Good Liar
Be the first to get all the latest Dubai news, reviews and deals into your inbox by signing up to our free
newsletter
,
click here to sign up
.