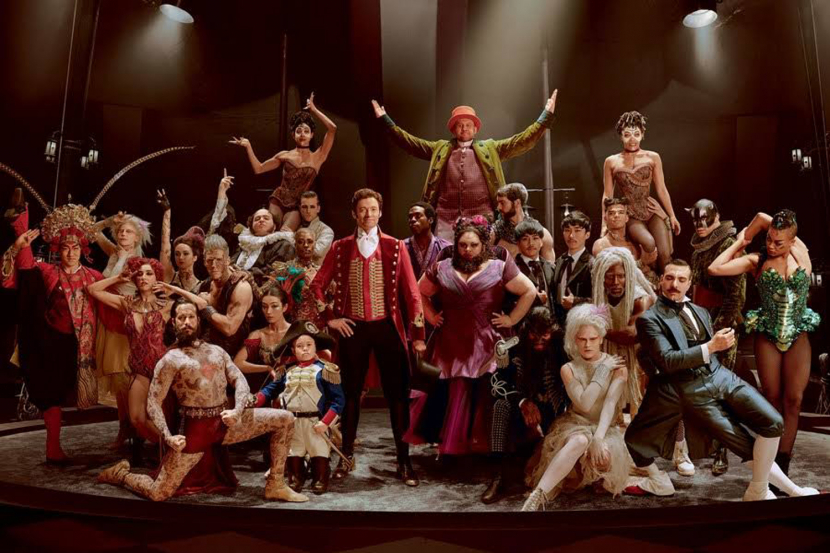 TIME OUT SAYS
In a year with no Baz Luhrmann movie, The Greatest Showman fills the gap with a brassy, over-the-(big)-top circus musical with one eye on the multiplex and one on the pop charts. As befits an origin story for legendary American impresario PT Barnum and his troupe of talented outsiders, it's low on subtlety, high on spectacle and crams its hummable tunes so far down your earholes, you'll need a cotton bud to fish them out.

First-timer Michael Gracey packs this all with visual snap, but this is the Hugh Jackman show as he engages his charm, hips and vocal chords to haul us into the film's rich 19th century fantasia. The story swaggers forward in a swirl of choreography by La La Land songwriters Pasek and Paul as Barnum recruits his novelty acts. This X-Men meets America's Got Talent posse includes Keala Settle's bearded lady, Zendaya's acrobat and Sam Humphrey's diminutive Tom Thumb. Standing between his circus "freaks" and showbiz stardom is an angry mob and Paul Sparks' frosty theatre critic, a snobbish cipher for high society's contempt for Barnum's rowdy new art form.

There are obvious parallels in with the culture war currently waging in America, and between the grasping, PR-savvy Barnum and Donald Trump, but the script tacks carefully around them. Instead, we're washed by waves of dialogue that feels lifted from a motivational postcard.

But while it's not strong on nuance and moves with all the careful pacing of a human cannonball, it's got gusto in abundance. An old-fashioned musical with a zeitgeisty songsheet, it may not be flawless, but it's a pretty decent show.

The bottom line
A solid, old-fashioned right song and dance.

By Phil de Semlyen | 03 Feb 2019