It's that time of year where people from all over the world descend on Yas Island for the Abu Dhabi Grand Prix.

If you're a visitor or tourist then you'll no doubt be looking for somewhere cool to stay while you enjoy all the races, concerts, parties and brunches, but luckily there is no shortage of great options.

Yas Island is home to a number of hotels from inviting three-star to luxury five-star locations to offer a welcoming stay whatever your budget, and all position you just a walk or short taxi ride away from all the action.

And you'll need a good place to stay with so much going on - from crazy auctions, big parties, pop-up events, brunches, pool parties, concerts and more. You're spoiled for choice once again this year.

Here is our quick guide to the island's hotels and the deals you can get for two adults staying for four nights from Nov 28 to Dec 2. All prices, which include taxes and charges, were correct at time of publishing.

Centro Yas Island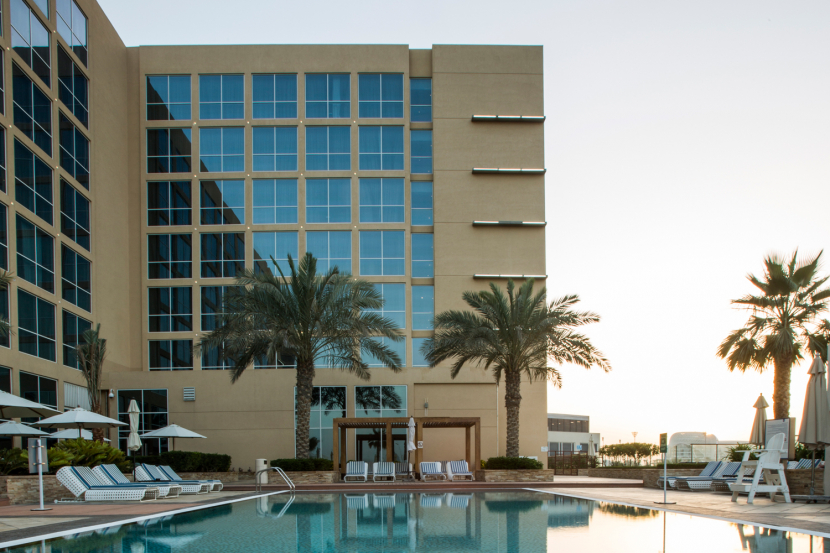 Popular with business travellers as well as families, Centro Yas Island is ideal for a short stay on Yas Island. With 259 rooms, all decked-out with contemporary décor and all the services you'll need, the venue is close to Yas Beach and walking distance from Yas Marina and Yas Marina Circuit. Plus, there's an inviting outdoor swimming pool and a 24-hour gym to keep you entertained when you're not at the track.
Four nights from Nov 28 to Dec 2 costs around Dhs7,600 for two adults (02 656 4444).

Park Inn by Radisson Abu Dhabi, Yas Island
This plush hotel couldn't be more convenient for racegoers with its great location. Within a short walking distance from Yas Beach and the Yas Marina Circuit it's a great base for F1 Weekend and right in the thick of the action. With 204 rooms, many that include scenic views over Yas Links Golf Course, the Gulf and Yas Marina, it's a great place to unwind when you need a break from the high-octane motorsport. You can't stay here without checking out the Mexican eatery Amerigos.
Four nights from Nov 28 to Dec 2 costs around Dhs10,587 for two adults for a standard room (02 656 2222).

Radisson Blu Hotel Abu Dhabi, Yas Island
There is only a handful of rooms left at this popular hotel so you better act fast before they all go. With 397 rooms, all boasting great views of Yas Island or the Gulf, it's a great place to settle in-between trips trackside. Plus with an infinity pool, tennis courts and a spa you can really find time to relax. You can't stay here without checking out Filini Garden, which offers amazing Italian food as well as plenty of deals and events. Plus, with Belgian Café, Mint and Shams Pool Bar you will never be short of places to refresh yourself.
Four nights from Nov 28 to Dec 2 costs around Dhs6,479 for two adults for a superior room with a sea view (02 656 2000).

Yas Island Rotana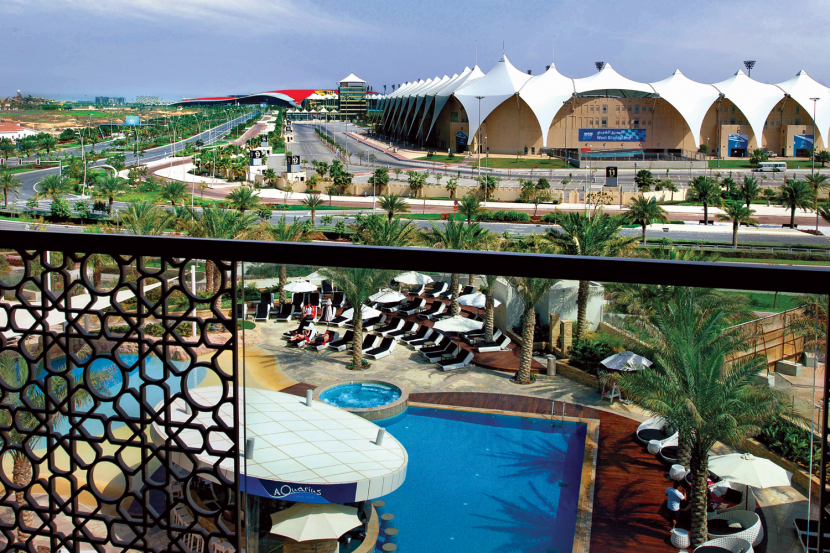 This welcoming hotel is another centrally located venue that's a stone's throw away from the action and within walking distance of the main attractions. It has 308 spacious rooms, including rooms to suit every budget and requirement. This venue has an impressive food and drink offering too, with a string of great options for when you get hungry.You might like to try the delicious Indian eatery Rangoli, the Blue Grill steakhouse or the New York-style Y Bar sports bar.
Four nights from Nov 28 to Dec 2 costs around Dhs11,350 for two adults in a premium room with a king bed (02 656 4000).

W Hotel Abu Dhabi – Yas Island


You couldn't be any closer to Yas Marina Circuit than when you stay at this luxury hotel. As the only hotel in the world that overlooks a Formula One track, you really feel like a part of the action when booking a stay during the Grand Prix. Its stunning LED façade makes it instantly recognisable, and, as it's launching in time for the F1, you can expect the place to have an extra buzz of excitement. There's also a host of great dining and nightlife options and it is certainly one of Abu Dhabi's top destinations. Offering high levels of luxury and in a prime location, prepare for this to be at the top end of your budget.
Four nights from Nov 28 to Dec 2 costs around Dhs32,839 for two adults in a room with a circuit view (02 656 0000).
Be the first to get all the latest Dubai news, reviews and deals into your inbox by signing up to our free
newsletter
,
click here to sign up
.