Working with one of the most famous singers in the region, competing against magnificient child performers and putting on a show like no other – there are many perks to being a part of a TV programme that millions tune into daily.

Hamza's calm demeanor and subtlety in approaching success is endearing, and while interviewing him after he took the stage last June in Abu Dhabi's Marina Mall, we got a feeling that the youngster has it all figured out.

The Voice Kids Arabia 2018 contestants, including the charistmatic season two winner, made their debut performance tour at the capital, entertaining audiences during Eid with their most popular hits.

"It was a great opportunity to be reunited with my teammates again. In fact, I had not seen them for a while, and it was my first time in Abu Dhabi, too. I loved the stage in Marina Mall and the great, massive crowd welcoming us to the capital. It added a special flavour to the visit, and security was on top of things so we felt safe," says Lebyed.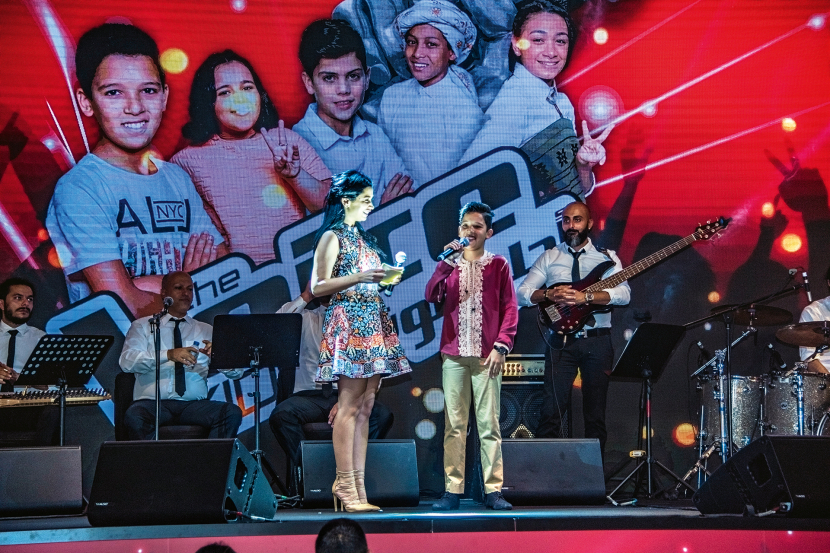 Originally a British talent show, The Voice Kids Arabia premiered in January 2016. The concept is simple, kids aged seven to 15 sing a short excerpt on stage, while three judges – usually experts in the industry – listen with their backs turned to them. If they like what they hear, they spin the chair only to come face-to-face with the them on stage. The talent then picks their favourite judge, joins their team and they work towards performances, gradually getting eliminated until only one winner remains.

"Everything about the show was amazing. One of my favourite moments from The Voice Kids was simply being on stage. Particularly, the very first time I stood in front of the live audience and coaches," says Lebyed.

The coaches he's referring to are like no others, his very own being Iraqi crooner Kazem al Sahir, a mega celebrity known for his all-time hits and popularity among the masses. With the help of three Arab singers, The Voice's stars-in-the-making would learn the secrets to an A-list status, starting with hard work and dedication and going all the way into the technicalities of vocal training.

"There are so many ways through which Kazem helped me. I was very lucky to have received his advice throughout the show and always remember his tips while I'm performing, most recently during the Abu Dhabi tour,"he adds.

Meeting his role model at such a young age was quite the experience for Lebyed. "Previously, I wouldn't have even imagined that I would get to meet all of these giants, let alone have them mentor me. I'd always hoped to be on Middle East Broadcasting Channel's The Voice Kids while watching it back home," he says.

The show's aim, along with putting kids on the path to stardom, is to also teach them about team spirit and help them live out their dreams while making friends and learning about healthy competition.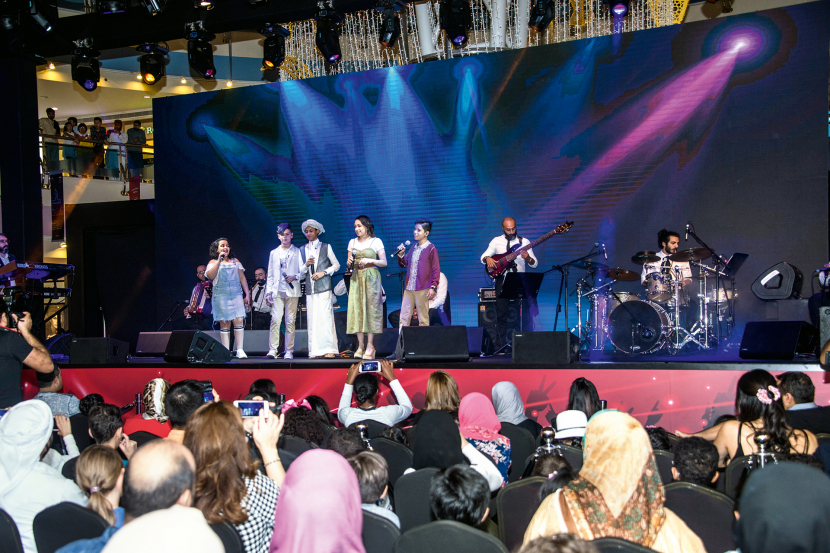 "While it was all so exciting, it was also a mix of emotions. The good thing was that – my fellow performers and I – were all experiencing the same sense of excitement," says Lebyed.

"There was a real sense of competitiveness, enthusiasm and, of course, some fear, but I think overall we all loved the experience. Getting to know each of the other participating talents, who all have strong and beautiful voices, left us all very excited from start to finish," he adds, daydreaming of the future.

The young artist's vision of what's yet to unfold may come as a surprise, because it isn't only about travelling the world with a mic
in hand.

"I love animals, so I'd like to first achieve my goal of becoming a vet and working with them. Naturally, I won't forget my new calling and hope to balance becoming a singer with all of my other ambitions," he explains.

Whether it's a hidden talent or something that's out there for everyone to see, nurturing certain skills and traits in your kids will always pay off.
In Lebyed's case, all it took was an application, and his parents believing in him from the moment he sang for the first time, to cheering him on in the UAE capital. Find your child's talent and leave it to them to make it big and thrive.
Be the first to get all the latest Dubai news, reviews and deals into your inbox by signing up to our free
newsletter
,
click here to sign up
.