Five Children and It
By E. Nesbit
By the same author who wrote The Railway Children, this is another story about a family who move from London to the countryside. While playing, the children unearth a cantankerous sand fairy, who grants them a series of daily wishes, each lasting until sunset. The resulting escapades and mishaps shape this amusing read.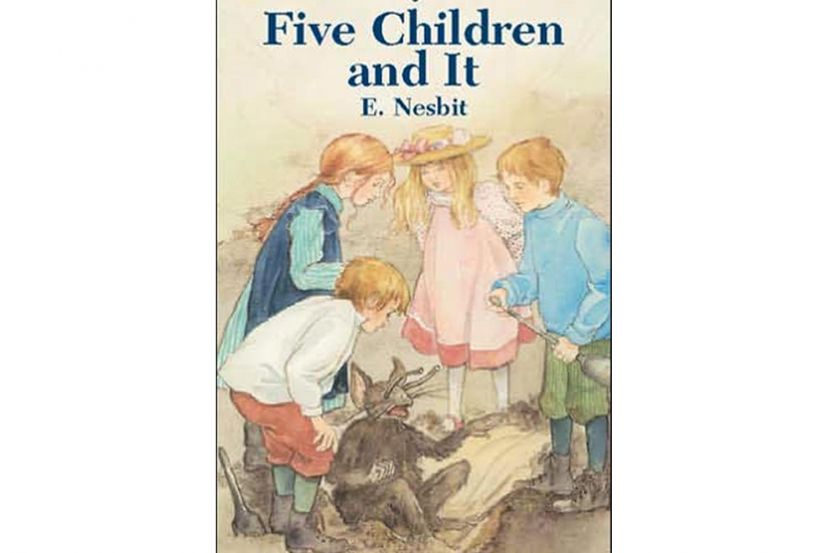 Best for: Ages 7–10.
Why they'll love it: Good, innocent fun and filled with laugh-out-loud moments.


The Little Prince
By Antoine de Saint-Exupéry
When a pilot is forced to land his plane in the desert, he meets a mysterious little boy who tells him a series of fascinating and wise stories. This simple fable of imagination and compassion has been a treasure handed from parent to child for generations ever since it was first published over 70 years ago.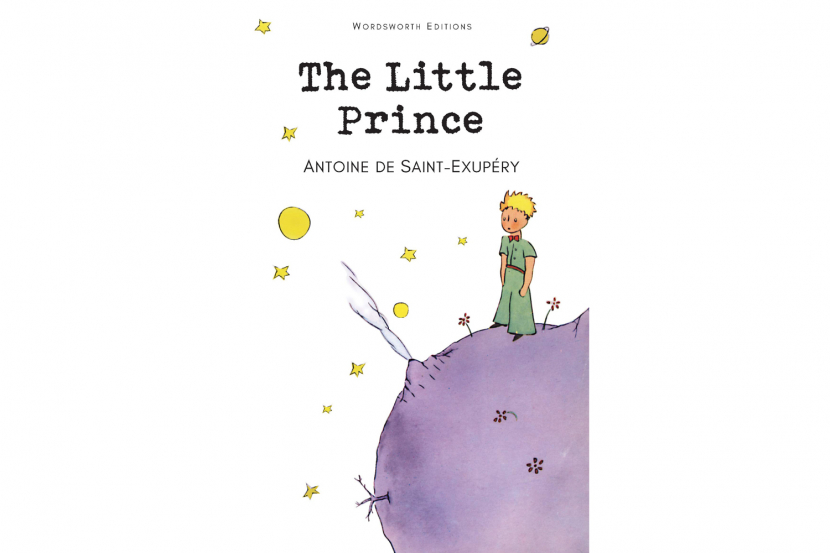 Best for: Ages 8–10.
Why they'll love it: It teaches kids that questions are good.


Guess How Much I Love You
By Sam McBratney, illustrated by Anita Jeram
At any time of the day, sharing a book is one of the best ways to bring calm to wild family life. No wonder then, that this classic with its simple, reassuring conversation between a parent and child rabbit accompanied by soothing watercolour illustrations has sold over 28 million copies.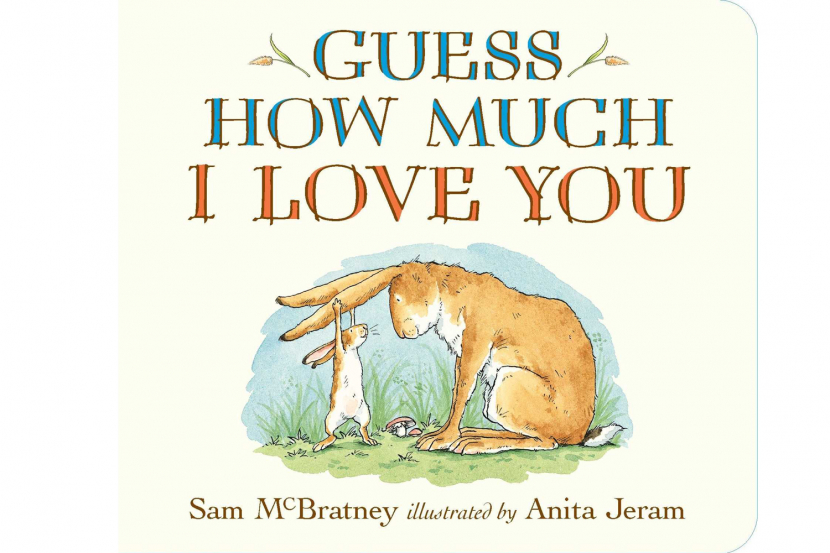 Best for: Ages 0–3.
Why they'll love it: A feel good read to send them off to dreamland, which is why parents love it too.


The Magic Faraway Tree
By Enid Blyton
Beloved author Enid Blyton wrote over 500 children's books selling over 600 million copies in 40 languages and becoming one of the most popular children's authors of all time. The Faraway Tree is the first in a series of five books about three siblings who discover a community of strange and mystical creatures who live in a magical tree. The adventures of the different lands they encounter when they climb to the very top branches are exciting and will have little boys and girls gripped.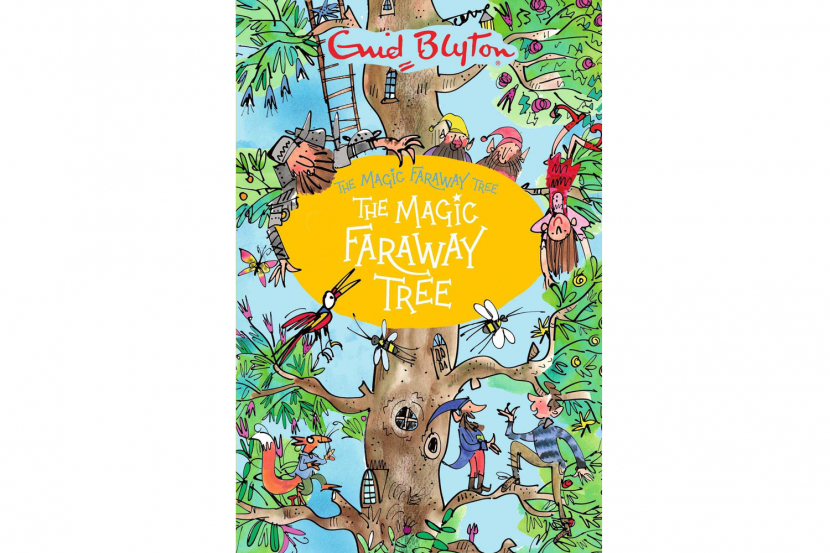 Best for: Ages 6–11.
Why they'll love it: Loveable characters and magic – it doesn't get much better.


The Secret Diary of Adrian Mole
By Sue Townsend
This is teen angst showcased in all its glory! Sue Townsend's brilliant account of a hapless teenager still has the ability to entertain readers today. Through Adrian Mole's cynical and tormented eyes we see his world – a miserable homelife, teen longing and a firm belief that modern life really is rubbish.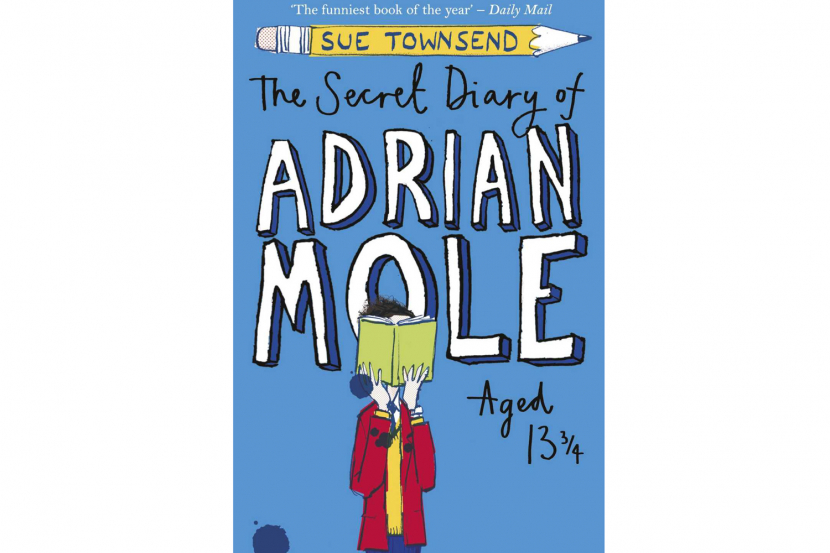 Best for: Ages 12+.
In a nutshell: It's exaggerated teen drama, but with relatable experiences.


The Tiger Who Came to Tea
By Judith Kerr
Sophie and Mummy are having tea in the kitchen when a tiger arrives and decides to hang around a while, eating them out of house and home. Colourful and silly, this classic has endured thanks to Kerr's crafted words and every child's love of stories that start curious and build into something fantastically silly.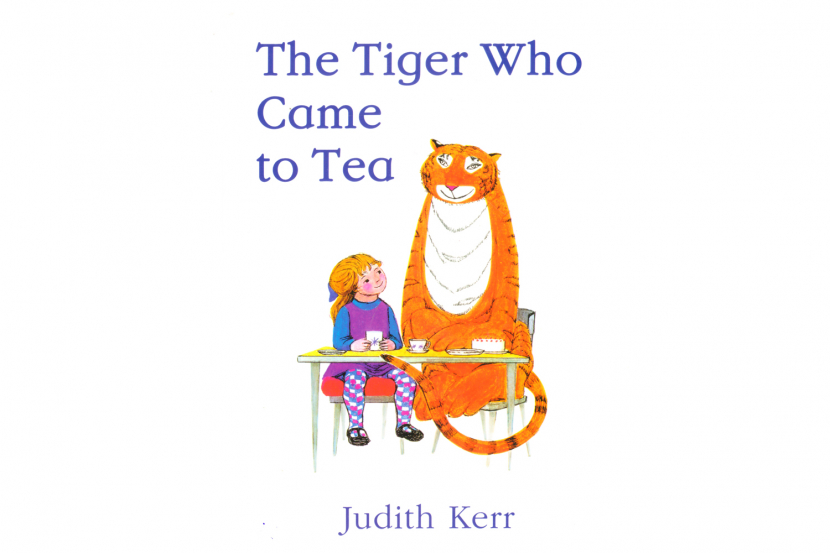 Best for: Ages 2–5.
Why they'll love it: It's fun, it's far-fetched and it's utterly fabulous.


The Tale of Peter Rabbit
By Beatrix Potter
Potter's 100-year-old stories are far from outdated. Peter sneaks into Mr McGregor's garden and gets intro a lot of trouble before making his escape back to the safety of home. Potter's conversational tone flows naturally making this ideal reading for a calm bedtime. The little book has even been made into a blockbuster film starring James Cordon (Into the Woods) as the voice of the mischievous bunny and Rose Byrne (Instant Family) as his human friend.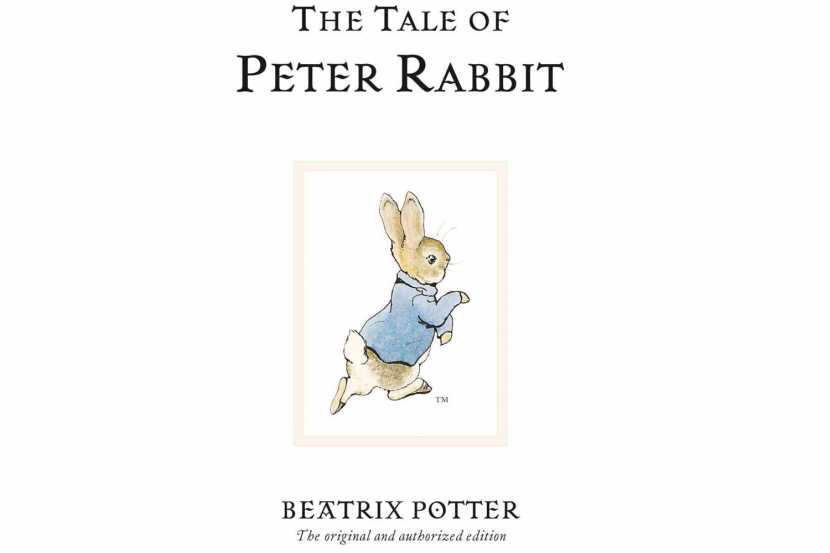 Best for: Ages 4–7.
Why they'll love it: Mr McGregor can be a bit scary, but ultimately it's a light-hearted tale of mischief.


The Twits
By Roald Dahl
This horrible husband and wife duo are ghastly, grim and gross. They make it their life's mission to play mean, terrible tricks on each other, each one trying to outdo the last punishing prank. From Mr Twit's infested beard to Mrs Twit's gnarly toes, these two are simply grotesque.




Best for: Ages 7–13.
Why they'll love it: It's gruesomely funny and disgustingly nasty - all the things that kids love.


The Wind in the Willows
By Kenneth Grahame
Although you can enjoy the stories of Ratty, Mole, Badger and Toad in cartoons with young children, the novel is a more densely woven and evocative tale celebrating the countryside and companionship, better suited to older readers. President Roosevelt was a huge fan.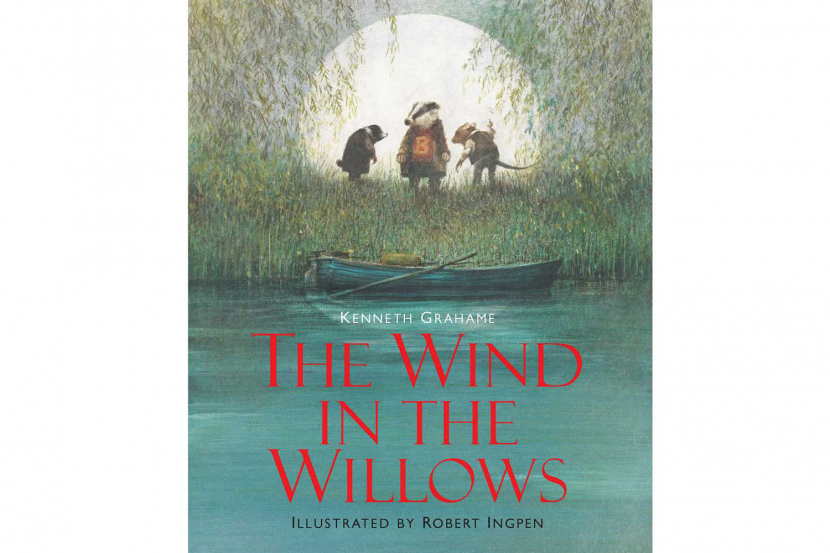 Best for: Ages 7–10.
Why they'll love it: Utterly compelling and heart-warming.


We're Going on a Bear Hunt
By Michael Rosen, illustrated by Helen Oxenbury
A family goes searching for a bear in this poetic little adventure. Share the book, enjoying Oxenbury's playful drawings, then act it out – wading through grass, splashing in a river, squelching over mud and struggling through a snowstorm – before reversing the journey at speed in retreat from the bear you've found! An audio book is also available with the voices of British actors Emilia Fox and Kevin Whately.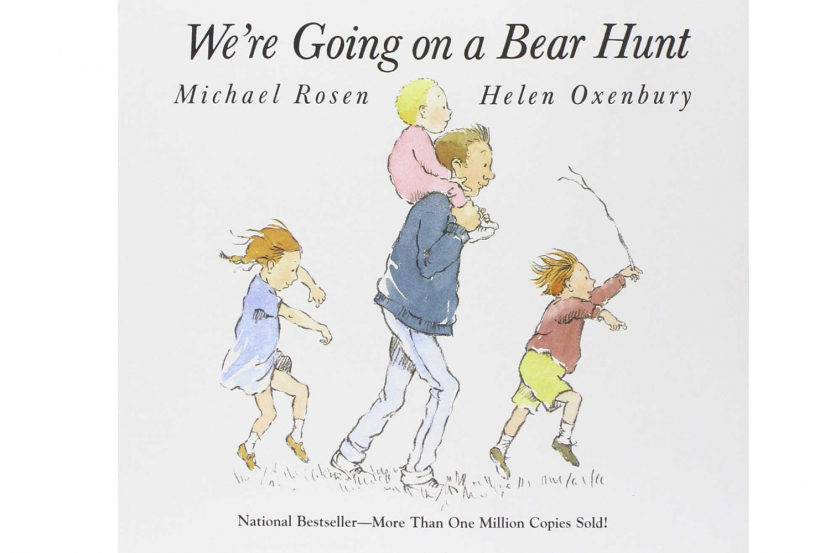 Best for: Ages 1–5.
Why they'll love it: Fast-paced and easy to follow, the repetition of the words is mesmeric.


Where The Wild Things Are
By Maurice Sendak
Dressed in his wolf costume, naughty little Max behaves like a wild animal around the house and is sent to his room in disgrace. There he suddenly finds his surroundings magically transformed into a strange new world. He sails to an island and becomes the king of the beastly Wild Things. But eventually, after lots of untamed fun, Max decides there's no place like home and returns to his family. An American classic that embraces creativity and individuality.




Best for: Ages 3-6.
Why they'll love it: Their little imaginations will be set free.


Treasure Island
By Robert Louis Stevenson
Pirates, treachery and heroism – a perfect storm of adventure for budding novel readers, just as soon as they get accustomed to Stevenson's nineteenth-century expressions. Jim Hawkins finds a map and sets off on the Hispaniola on a dangerous quest with his friends. However, they're not alone in the search for the booty.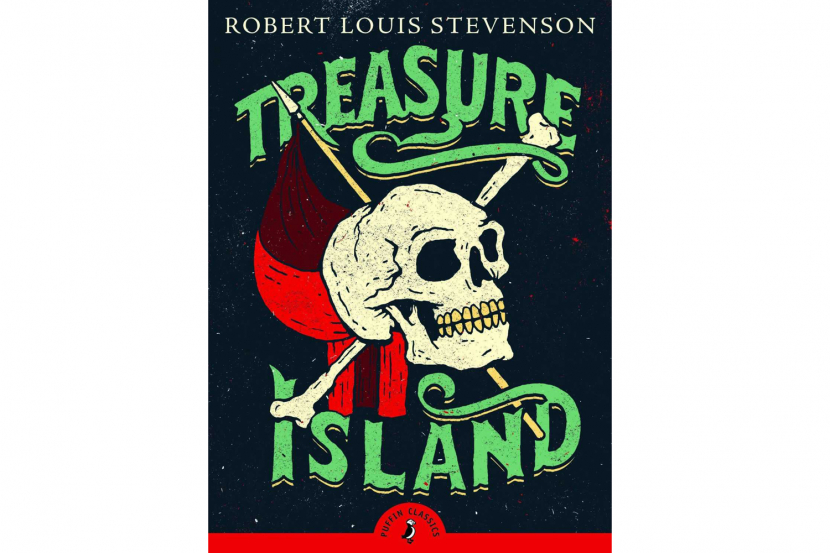 Best for: Ages 10–13.
Why they'll love it: Heroes and escapism.


A burning question for bookworms…
Why are books important?
Joshua, ten
They don't just tell us stories, they can tell us about other things, like historical events and world facts. There are also biographies and they are important for learning about people who have done amazing things in their lives. I learn so many new words from books and use a dictionary to help me find out what they mean if I don't know.
Millie, six
I can read all by myself. I get books from school and can't wait to find out what happens in them. Without books the world would be boring. Even though I can read, I still love it when mummy and daddy read to me because they read books without pictures, and you don't always need pictures – although I like them.
Olivia, four
When Mummy reads me a story at bedtime it makes me sleepy. I like rhyming books, books about unicorns and books that make me laugh.

Add them to your book shelf
Magrudy's, various locations including Magrudy's Mall and Al Wahda Mall, magrudy.com. Virgin Megastore, various locations including The Dubai Mall and Mercato Mall, virginmegastore.ae. Bookworm, Meadows, bookworm.ae (04 368 9822).
Be the first to get all the latest Dubai news, reviews and deals into your inbox by signing up to our free
newsletter
,
click here to sign up
.