Istead of them bouncing off the walls at home (and in turn driving you up the wall), let them bounce of the walls (they are soft and cushioned so don't worry) at Dubai's newest multi-activity play area, Air Maniax.

Kids of all ages from high-energy tots to fitness-obsessed teens love this inflatable arena in Al Quoz. Spanning over 23,000 square feett and consisting of more than 15 indoor activities, across six distinct zones this is serious family fun – even Mum and Dad can get in on the jumping action.

Older kids will be able to challenge themselves on the Warrior Assault obstacle course. Colour-coded sensory-activated wristbands add to the fun and allow friends to compete against each other, win points, record scores and instantly share their experiences on their social media channels.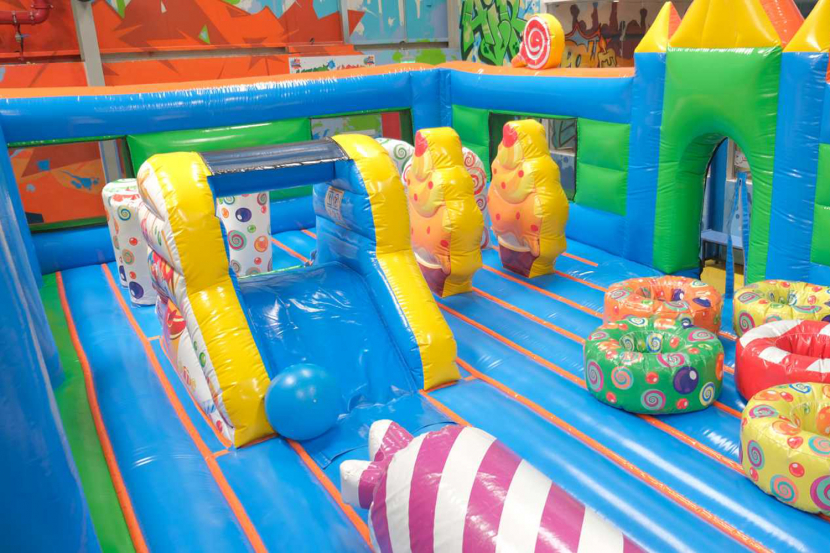 A dedicated zone for younger bouncers aged between two and four years gives energetic toddlers access to their own mini obstacle course, designed to promote coordination, balance, fitness and mobility.

Ride the Zigzag zipline, if you dare! A series of twists, turns and spins whizzes you over the heads of bouncers far below – not for the faint-hearted. Lazer Frenzy is a fully-immersive, high-tech laser game – try to hit the flashing targets without accidentally hitting the green lasers, made all the more tricky thanks to the smoke and mirrors.

Whilst all of this is undeniably fun, there is a deeper underlying message that Air Maniax is hoping to convey.

"Unfortunately we live in an era in which children prefer to play on their iPads, consoles and computers than release physical energy through exercise and an active lifestyle. The UAE has acknowledged an issue with obesity and diabetes, which is prevalent not only among adults, but a concern for children as well," says Lynne Klein, operations director at Air Maniax.

"Air Maniax is designed so that both children and adults can enjoy a healthy, physical workout, while at the same time having lots of fun – it's essentially a detox from gaming," Klein adds.

And it is with that ethos in mind that Klein outlines the plans Air Maniax has to introduce specialised exercise classes for kids.

"Exercise is crucial to any child's development, but so is using their brains and encouraging learning in a non-academic environment. We will be starting boxing classes – and art classes too – but with a special twist."

And what is Klein's favourite adrenalin-filled activity at Air Maniax?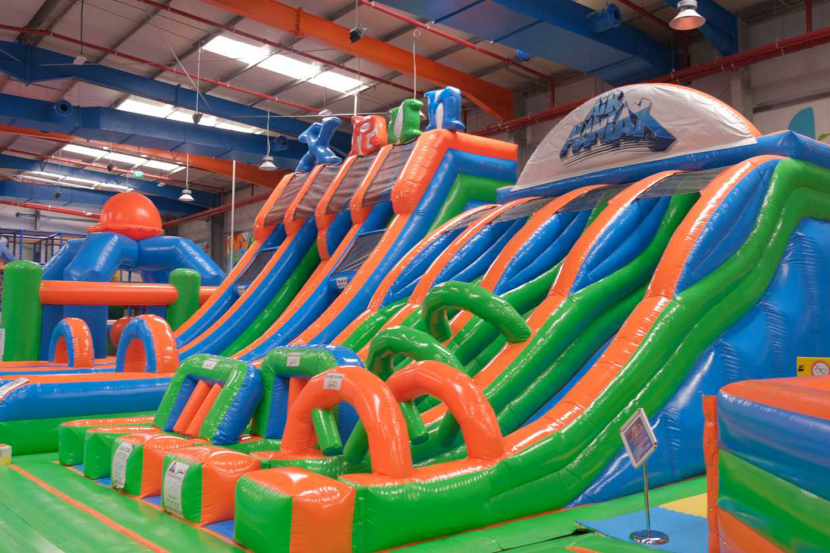 "Now that's a difficult question to answer," she says.

"The park has been designed so that each section has its own unique characteristics. If I was forced to choose then it would have to be the zip line, that's my favourite, because unlike the conventional zip lines your body is thrown in all directions making for an incredible experience and sensations that are both extraordinary and incredible."

And giving Time Out Kids an exclusive 'watch this space', Klein tells us: "Air Maniax is heading to Abu Dhabi very soon, plus there is a new concept coming to Dubai. Unfortunately I can't say much about it at the moment, but I can say that it will be in Dubai and it will be ready very soon," Klein teases.

You heard it here first…
From Dhs80 (general access). Sat-Wed 10am-7pm, Thu 10am-9pm, Fri 9am-9pm. Street 1, Al Quoz 1, www.airmaniax.com (04 348 8981).

TWO MORE TO TRY
Have fun and keep fit at…
Sky Zone
Relatively new to the local play area scene having only opened in June this year, Sky Zone is an indoor trampoline park with 15 different attractions including Wipe Out, Warrior Courses, ziplines and a dedicated toddler area.
From Dhs105 (60 minutes). Sun-Wed 10am-10pm, Thu-Fri 10am-midnight. Persia Court, Ibn Battuta Mall, www.skyzone.ae (800 759 9663).
BOUNCE
Billed as one of the most effective exercises you can do – a study carried out by NASA found that 10 minutes of bouncing is a better cardiovascular workout than 33 minutes of running - trampolining is a low-impact workout that tones muscles and improves coordination. Where better to test the theory than at BOUNCE?
From Dhs75 (60 minutes). Sun-Wed 10am-10pm, Thu 10am-12am, Fri 9am-12am, Sat 9am-9pm. Al Quoz, Dubai, Marina Mall, Abu Dhabi, Remal Mall, Al Ain, www.bounce.ae (04 321 1400).
Be the first to get all the latest Dubai news, reviews and deals into your inbox by signing up to our free
newsletter
,
click here to sign up
.