The UAE is steeped in history, but mention that the weekend is going to be filled with cultural activities and historical visits to most kids and your response might well elicit more of a moan or protest than a squeal of delight. However, these nine experiences will change their perception of culture being boring, plus will teach them a thing or two about this wonderful country we live in, without them even cottoning on to the fact that they are getting an education in history.

BEST FOR BUDDING ARTISTS
The Louvre
From super cool exhibitions to awesome holiday camps, the Louvre Abu Dhabi is a hot pot of learning and fun for inquisitive little minds. With its own museum dedicated to the youngest members of the family, there is always plenty going on to keep even the smallest of visitors entertained.

The Children's Museum hosts family-friendly experiences and workshops in both Arabic and English throughout the year, and the latest one to take residency is "A Costume Adventure". Running until July 2020, mini fashionistas, budding artists and history enthusiasts will love diving into the wardrobes of iconic figures from the past and checking out the art exhibition, plus they can even dress up to look like the people in the paintings.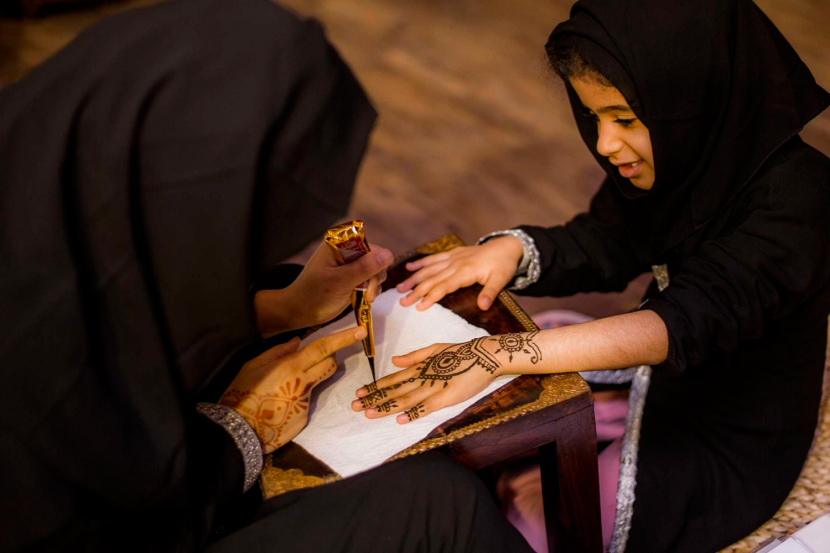 But the fun doesn't stop there. There are games, challenges, the chance to make your own digital avatar and more, including a free weaving workshop every Friday between 2.30pm and 3.30pm. The interactive experience is recommended for kids between the ages of four and ten, but families with younger children needn't worry as they can also enjoy Toddler Space, where little ones under the age of three can explore costumes through simple construction games and activities.
Free (kids under 13), Dhs31.50 (aged 13-22), Dhs63 (adults). Open Sat-Sun & Tue-Wed 10am-8pm, Thu-Fri 10am-10pm. Ongoing until July 2020. Saadiyat Island, Abu Dhabi, www.louvreabudhabi.ae (600 565 566).
BEST FOR COOL KIDS
Sheikh Zayed Grand Mosque
Not only is it one of the most architecturally magnificent buildings in the world, but it is also an active house of worship accommodating up to 41,000 people This majestic architectural marvel attracts thousands of worshippers and visitors each and every week.

Voted the second favourite landmark in the world in 2017 (ranking ahead of iconic sights such as the Taj Mahal and Sydney Opera House), it is a must-see for families on any trip to the capital.
Plans for the jewel in the capital's crown were first dreamt up by the man whose name it would take on, the late HH Sheikh Zayed, back in the 1980s. The bold vision was slowly turned into reality when construction got underway in 1996, taking a staggering 11 years to complete. The epic project features 82 domes, the world's largest hand-woven carpet and a chandelier embedded with one million crystals.

Free guided tours are held, with staff on hand to answer any burning questions –most kids have plenty of those – and enlighten your little ones on all elements of Islamic culture as well as the building itself.

While certain areas are out of bounds, there are plenty of spots around the courtyard and in the grounds where kids can have a bit more freedom to run around. Young children don't need to be covered, but children from adolescence onwards should be covered in the same way as adults – full arms and legs, and also head for women.
Free. Sat-Thu 9am-10pm, Fri 4.30pm-10pm. Sheikh Rashid Bin Saeed Street, Abu Dhabi (02 419 1919).
BEST FOR MINI EXPLORERS
Al Seef
The beauty of this fully-immersive cultural destination is that kids wander around taking in all the sights and architecture without even realising they are on a trip down Emirati memory lane. Steeped in history, Al Seef leans heavily on the contemporary elements of life in Dubai in 2018, but in equal measure, reflects and pays homage to the city that once was.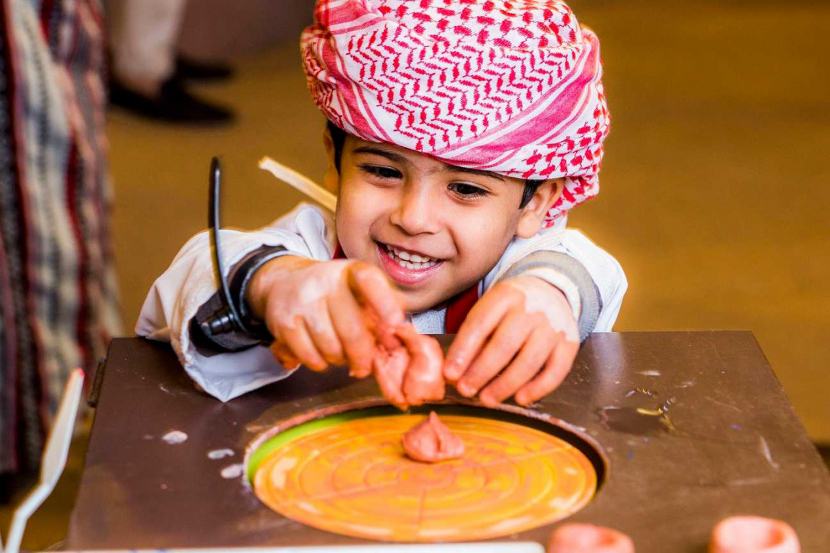 In the early 20th century, life in Dubai centred around the Creek. It still separates Dubai's two primary districts – Deira and Bur Dubai – and was the Emirate's principal trading hub. The Creek homed the only port or harbour in the city, and was hugely important in developing Dubai's pearl diving industry, which helped the economy to flourish.

Little adventurers will love running around the various open spaces alongside The Creek, but for an added thrill they can also take an abra (a local water taxi) across the water, which is not only fun in itself, but also gives them a different perspective of old Dubai – and at Dhs1, it's quite the bargain.

If they've had their fill of being outside, pop into the Museum of Illusions, grab them a bite to eat at one of the many cafés and restaurants or get them an ice cream at Baskin Robbins or London Dairy.
Free. Daily 10am-midnight. Al Seef, near the Al Fahidi Historical Neighbourhood, Dubai Creek, www.alseef.ae (800 637 227).

BEST FOR SPEED DEMONS
Al Marmoum Racetrack
The ships of the desert provide excellent entertainment for all the family when they take to the track to be the first camel across the finish line. Camel racing is a centuries old tradition where skilled trainers from around the globe compete for valuable prizes and titles in various championships throughout the season (January-April).

The Dubai Camel Racing Club aims to preserve and maintain the UAE's cultural heritage, belonging and identity with the annual races, and is one of the best ways to experience the history and heritage of the Emirates – although nowadays the jockeys are all electronic and remote controlled.

Best of all it's free to attend so grab a shady spot in the grandstand with your brood and watch the humped animals race around one of the biggest camel tracks in the UAE at speeds of around 65 kilometres an hour. The owners follow their prized creatures in their 4x4 cars.
Free. Various dates January 2020-April 2020. Al Marmoum Camel Racetrack, Al Ain Road www.dubaicrc.ae (055 676 0006).
BEST FOR ANIMAL-LOVERS
Arabian Wildlife Centre
Budding conservationists will love learning about the different animals and ecosystems of the Arabian Peninsula here.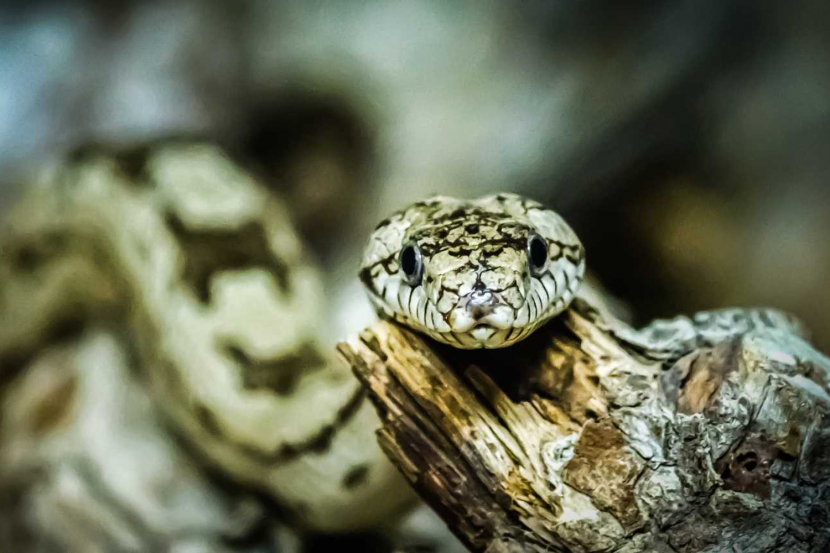 Housing the world's largest collection of Arabian animals – such as oryx antelopes, Arabian leopards, and flamingos – the zoo creates open and convincing examples of the animals' natural habitats.

In the main building, nature lovers can see the animals through large panel windows, and enjoy the indoor exhibits and enclosures.
For a particularly memorable sight, head to the snake section – if they dare – the colours and abundance of nature's most slithery specimens creates quite a spectacle.
Free (under 12), Dhs15 (over 12). Sun-Thu 9am-5.30pm, Fri 2pm-5.30pm, Sat 11am-5.30pm. Al Dhaid Rd, E88, Sharjah. (06 531 1999).
BEST FOR THRILL-SEEKERS
Platinum Heritage
If you want your kids to get a true sense of the deserts of Dubai, the Platinum Heritage desert safari is your best bet.

There's a plethora of activities the company has packed into each of its various safari packages, such as its signature Platinum Desert Safari, where explorers will travel in style and drive around in a luxury Range Rover checking out the local wildlife.

Feeling peckish after wandering through the vast plain of sand? Good, as a six-course meal brimming with authentic Emirati cuisine will fill little tummies right up. A brilliant falconry show follows, along with a nail biting "Flaming Sands of Arabia" fire show. There's also the option to get to the relaxing Bedouin camp in the traditional way, on the back of a camel, as well as the chance for little princesses to get beautifully drawn henna tattoos and to lounge around under the glittering night sky.

You'll find a true taste of luxurious Emirati culture in the deserts of the Dubai Desert Conservation Reserve.
From Dhs495 (children), from Dhs595 (adults). www.platinum-heritage.com (04 440 9827).
BEST FOR LITERATURE LOVERS
The Cultural Foundation
Little bookworms will love the library at Abu Dhabi's Cultural Foundation. The state-of-the-art-facility features a range of cool attractions and cosy spaces to help children develop their love of reading and learning.

Spread over three floors, the 5,250 square metre facility is divided into separate age-appropriate, immersive social spaces and play spaces inspired by the UAE's natural landscape. In addition, a year-round STREAM programme (science, technology, reading, engineering, art and mathematics) includes a series of workshops and exhibitions for kids.

A new amphitheatre has also opened at the Cultural Foundation to bring a programme of dance, music and theatrical performances to the schedule throughout the year.

The 900-seater venue and performing arts space aims to be a community hub that brings together a diverse community of artistic talent from across the country.
Free. Sat-Thu 10am-8pm, Fri 12pm-1pm. Rashid Bin Saeed Al Maktoum St, Abu Dhabi, www.culturalfoundation.ae (02 657 6348).
Be the first to get all the latest Dubai news, reviews and deals into your inbox by signing up to our free
newsletter
,
click here to sign up
.