2019 was a huge year for family movies with Frozen II, The Lion King, Maleficent: Mistress of Evil and Toy Story 4 all making an appearance on the big screen. But 2020 is set to see some exciting releases too. Here is what you and the kids can look forward to… Grab the popcorn!
JANUARY
Dolittle
Director: Stephen Gaghan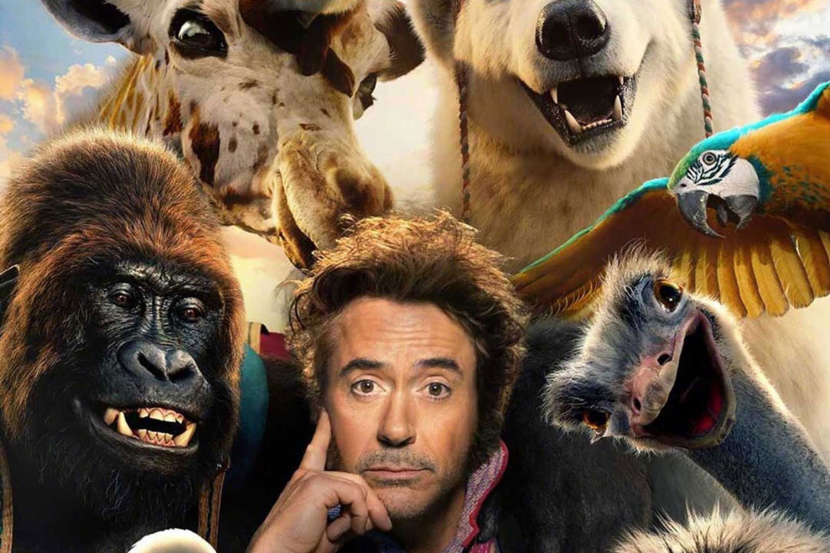 After losing his wife, the eccentric Dr. John Dolittle (Robert Downey Jr.), famed doctor and veterinarian of England's Queen Victoria, hermits himself away at Dolittle Manor with only his menagerie of exotic animals for company. But when the young queen falls gravely ill, a reluctant Dolittle is forced to set sail on an epic adventure to a mythical island in search of a cure, regaining his wit and courage as he crosses old adversaries and discovers wondrous creatures. The doctor is joined on his quest by a host of crazy creatures including a headstrong parrot (voiced by Emma Thompson), who serves as Dolittle's most trusted advisor and confidante.
FEBRUARY
Sonic the Hedgehog
Director: Jeff Fowler
Tom Wachowski, stars as a San Francisco Police Department officer-turned-newly appointed Sheriff in this adventure film based on the video game franchise of the same name. Sonic is an anthropomorphic extra-terrestrial blue hedgehog who can run at incredible speeds, evading capture by the government, collecting his rings and defeating the insane scientist Doctor Robotnik.
MARCH
Mulan
Director: Niki Caro
Following Disney's live-action remake trend comes Mulan, directed by Niki Caro of Whale Rider and North Country fame. Featuring Chinese star Liu Yifei as the titular character and a host of other Chinese legends like Donnie Yen, Gong Li, and Jet Li, this one is poised to conquer the global box office and, if it taps into the animated original's magic, our hearts.
Onward
Director: Jeff Fowler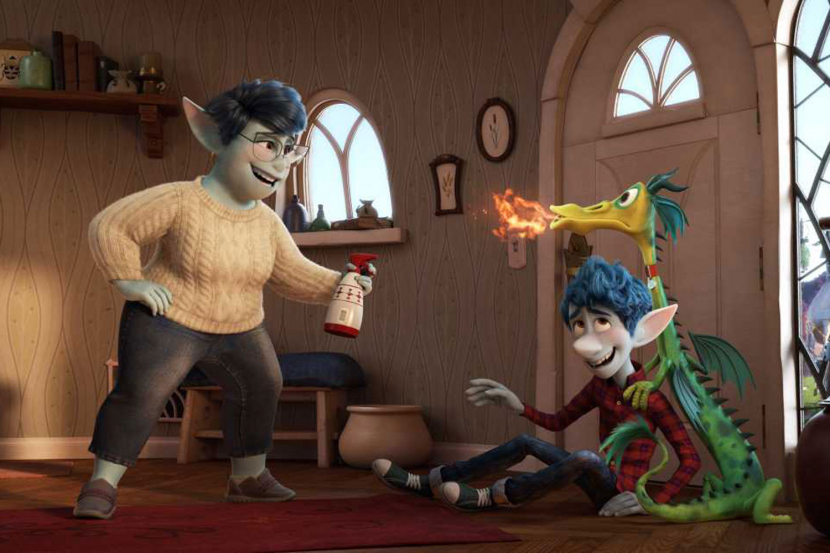 Set in a suburban fantasy world, populated with mystical creatures, live two teenage elf brothers – Ian and Barley Lightfoot. This world, however, where fairy tale was once the reality, is losing its sense of magic with its inhabitants using machines such as mobile phones and cars instead.

So Ian (voiced by Tom Holland) and Barley (voiced by Chris Pratt) embark on a quest to discover if there is still magic in the world in order to spend one day with their father,
who died when they were too young to remember him.
APRIL
Trolls World Tour (Trolls 2)
Director: Walt Dohrn
After saving their colours and learning the true value of happiness in the original film – the kids are still asking for Can't Stop The Feeling on repeat – the vibrant-haired crew returns for another groovy adventure. Anna Kendrick stars as Queen Poppy again, and will be joined by a star-studded cast including Sam Rockwell, Chance the Rapper and Jamie Dornan.

MAY
Artemis Fowl
Director: Kenneth Brannagh
Based on the hugely successful books by Eoin Colfer comes a thrilling family movie that will have the whole family gripped. Artemis Fowl II is a young criminal mastermind from Ireland who kidnaps an evil fairy called Holly Short and holds her for ransom to fund the search for his missing father so he can restore the family fortune.

Barbie
Director: Greta Gerwig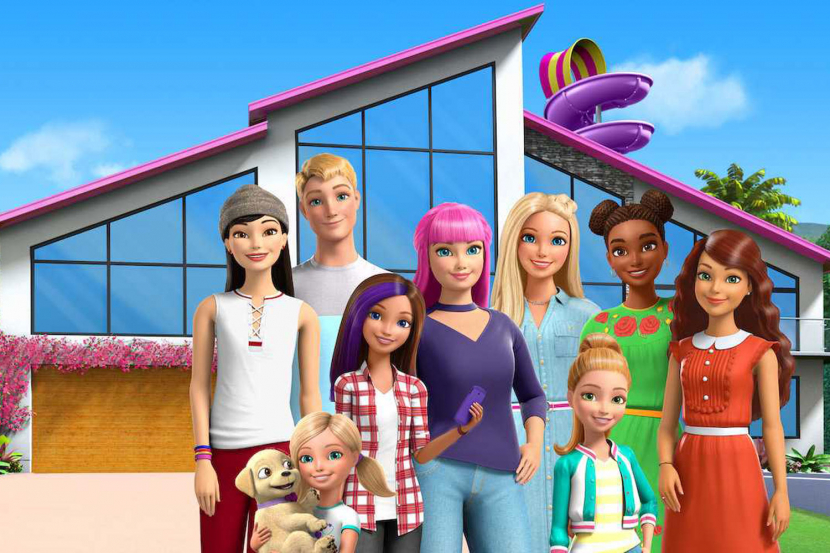 She's a Barbie girl, in a Barbie world, but not for long. When Barbie is exiled from Barbieland for not being perfect enough, she has to make it on her own in the real world.
Scoob
Director: Tony Cervone
Scooby Dooby Doo where are you? Right here in this hilarious animated film about a kooky group of teen sleuths. The comedy animation stars Zac Efron (Fred), Will Forte (Shaggy), Gina Rodriguez (Velma) and Amanda Seyfried (Daphne) as the quartet of meddling kids, while Frank Welker voices the loveable canine. Scooby snacks at the ready.
The SpongeBob Movie: It's a Wonderful Sponge
Director: Tim Hill
This comedy film based on the popular SpongeBob TV series will be the first since the death of the character's creator, Stephen Hillenburg, in November 2018. A wonderfully-named sequel to 2015's Sponge Out of Water, starring SpongeBob and his beloved sidekicks Squidward and Patrick, we can't wait to see if it lives up to expectations…
JULY
Jungle Cruise
Director: Jaume Collet-Serra
This action-packed, adventure-filled movie stars Dwayne Johnson and Emily Blunt.
Set during the early 20th century, a riverboat captain named Frank (Dwayne Johnson) takes a scientist (Emily Blunt) and her brother on a mission into the Amazon jungle to find the Tree of Life, which is believed to possess healing powers. All the while, the trio must fight against dangerous wild animals and a competing German expedition.
Minions: The Rise of Gru
Director: Kyle Balda
In the first film about these comical little yellow creatures, we saw the Minions searching for a tyrannical leader to be their boss. The crew ended up wreaking havoc in 1960s England where they met up with a young Gru.
Perhaps their next adventure will be their first with him. We can't wait to see what shenanigans the Minions get up to next.
OCTOBER
The Witches
Director: Robert Zemeckis
Roald Dahl's popular book about a witches' convention that is interrupted by an inquisitive young boy was originally brought to the big screen in 1990. And now it's set for a remake with Anne Hathaway starring as the Grand High Witch – Anjelica Huston was brilliantly terrifying in the 90s version so Hathaway is going to have some big shoes to fill.

NOVEMBER
Raya and the Lost Dragon
Director: Paul Briggs and Dean Wellins
In this animated film from Disney, a young warrior embarks on a quest in a fantastical land to find the last dragon.
Awkwafina, who seems to be popping up everywhere lately, will be the voice of the dragon, but details are being kept very
private and we don't have much more information than that. The storyline
sounds appealing though.
Ron's Gone Wrong
Director: Alessandro Carloni and Jean-Philippe Vine
Set in a world in which robots have become kids' besties, Ron's Gone Wrong focuses on one 11-year-old boy who finds his robo-friend is broken. His attempts to teach his new buddy tricks are set to draw big laughs, and maybe a few tears. We love a feel-good tear jerker.
DECEMBER
The Croods 2
Director: Joel Crawford
The pre-hysterical (sorry, not sorry) family, who don't seem to have much of a brain cell between them, are coming back and we can't wait to see what happens when they are challenged by a rival family.
The Bettermans claim to be more evolved and generally just, better, than the Croods. The whole family returns for the sequel, with Nicolas Cage (Grug Crood), Emma Stone (Eep Crood) and Ryan Reynolds (Eep's boyfriend, Guy) reprising their roles.
Be the first to get all the latest Dubai news, reviews and deals into your inbox by signing up to our free
newsletter
,
click here to sign up
.