Sir David Attenborough once asked: "The question is, are we happy to suppose that our grandchildren may never be able to see an elephant except in a picture book?" Of course we aren't. And there are thankfully plenty of other people right here in the UAE that feel the same.

We've rounded up some of the cool conservation projects, destinations and organisations where animal conservation is at the very heart of their mission.

So grab the kids and, in some cases your binoculars, and find out what is being done to help ensure that the only way they will be able see some of the world's most beautiful animals isn't in the pages of an encyclopaedia.
Abu Dhabi Falcon Hospital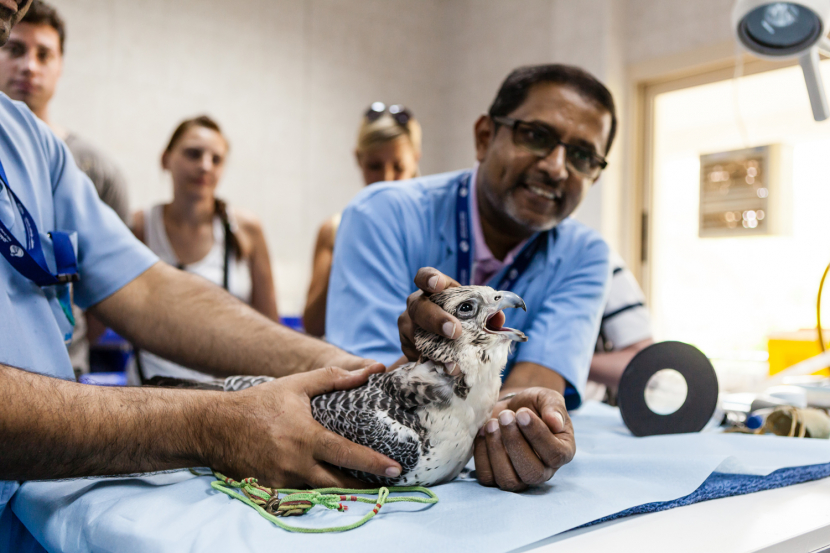 Falcons are the national bird of the UAE and their enduring popularity in sport and culture of the Gulf is reflected in the raptor's popularity with tourists. This veterinary centre looks after the welfare of birds in the country (more than 10,000 birds are treated each year), but it's also an attraction in its own right. A 90-minute to two-hour tour of the facility includes watching a falcon pedicure, souvenir photos, vet demonstrations and the chance to see the birds in flight and learn about their background. Make sure you book in advance, though, as groups are kept small.
Dhs170 per adult. Open Sat-Thu, 10am-2pm. Near Abu Dhabi International Airport, Abu Dhabi, www.falconhospital.com (02 575 5155).
Abu Dhabi Wildlife Centre
This is a rescue and rehabilitation centre for exotic animals in the UAE. Many of the creatures have been rescued from private homes in the country and animals at the facility include tigers, lions, cheetahs and monkeys. While it is not a zoo, 90-minute private tours can be arranged and the management team work to educate about the importance of correct animal welfare
and safety.
Dhs70 (adults). Open Sun-Thu, 9am-5pm. Mafraq, Abu Dhabi, www.facebook.com/ADWCwildlife (056 491 2628).
Al Ain Zoo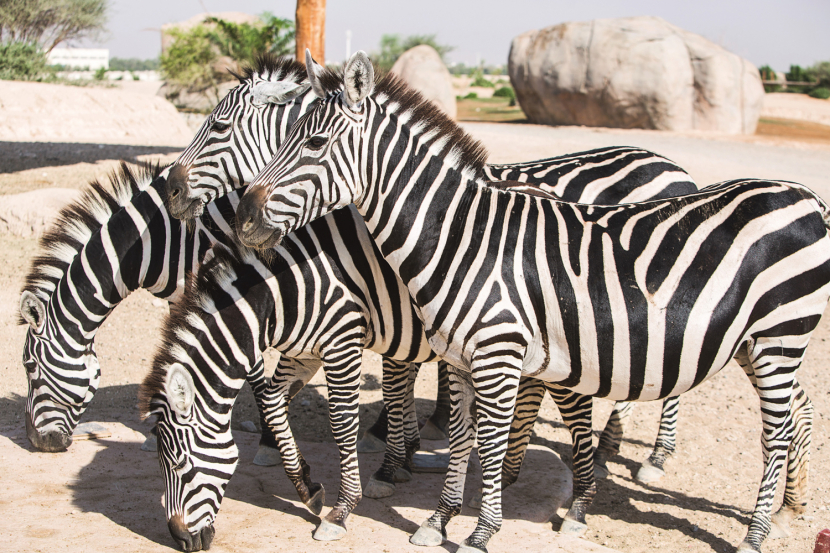 This 52-year-old spacious animal park is the granddaddy of all animal attractions in the UAE. More than 4,300 animals call it home, including leopards, wolves, monkeys, lions, tigers, hippos, crocodiles, rhinos, gorillas and giraffes. Education and conservation programmes are central to the facility's core beliefs and a high standard of care is apparent with animals having large spaces to themselves. As well as roaming around on foot, you can also head out on a safari drive (at the world's largest man-made safari park), sit down for a talk (the new expansion includes the Sheikh Zayed Desert Learning Centre) and enjoy bespoke experiences such as giraffe feeding and birds of prey demonstrations.
From Dhs30 (per adult), Dhs10 (per child aged three to 12). Open Sat-Tue 8am-9pm, Wed 8am-9pm (3pm is ladies only), Thu-Fri 9am-10pm. Nahyan The First St, Al Ain, Abu Dhabi, www.alainzoo.ae (800 966).
Al Qudra Lakes
Head off road and make your way to this gorgeous retreat a mere 48km from Dubai. Little birdwatchers will be in their element as there are about 130 species to spot here including swans and ducks.
Free. Open all day and night, every day. Al Qudra Road, Dubai.
Al Wathba Wetland Reserve
This protected area in Abu Dhabi is home to migratory birds (more than 200 species), as well as over 230 species of invertebrates, 11 types of mammals and ten kinds of reptiles. Think red foxes, desert monitors, greater spotted eagles and even the Ethiopian hedgehog. Plus it boasts a top breeding area for greater flamingos. You can spot all this from the provided bird-hides and the walking trail, as well as at the viewing platform. There's also a visitor's centre, where future guided walks, special events and school programmes can be planned, and you can review charts of the local inhabitants' active hours. Just make sure you stick to the sign-posted code of conduct to keep this area as well-preserved as possible.
Free. Open Thu and Sat 8am-2pm. Three kilometres from Mussafah, Abu Dhabi, www.ead.ae.
Arabian Wildlife Centre
Budding conservationists will love learning about the different animals and ecosystems of the Arabian Peninsula here. Arguably the best day out in Sharjah, this budget-friendly petting zoo and wildlife park houses the world's largest collection of Arabian animals – such as oryx, antelopes, Arabian leopards, and flamingos – the zoo creates open and convincing examples of the animals' natural habitats. In the main building, nature lovers can see the animals through large panel windows, and enjoy the indoor exhibits and enclosures. For a particularly memorable sight, head to the snake section – if you dare – the colours and abundance of nature's most slithery specimens creates quite a spectacle.
Free (under 12), Dhs15 (over 12). Sun-Thu 9am-5.30pm, Fri 2pm-5.30pm, Sat 11am-5.30pm. Al Dhaid Rd, E88, Sharjah. (06 531 1999).
Dubai Butterfly Garden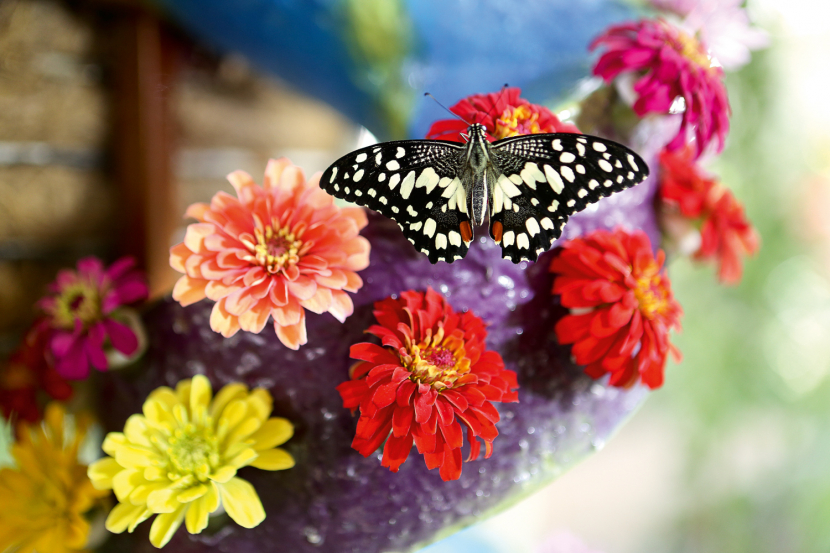 There are more than 15,000 butterflies from upwards of 30 species at this colourful attraction out on the fringes of the Dubai desert. Walk through the nine domes and see an explosion of colour thanks to insects from around the world. It is a critter experience with a mellow and soothing pace, plus there are plenty of wonderful photo opportunities.
Dhs50. Open daily 9am-6pm. Next to Dubai Miracle Garden, Al Barsha South 3, Dubai, www.dubaibutterflygarden.com (04 422 8902).
Dubai Desert Conservation Reserve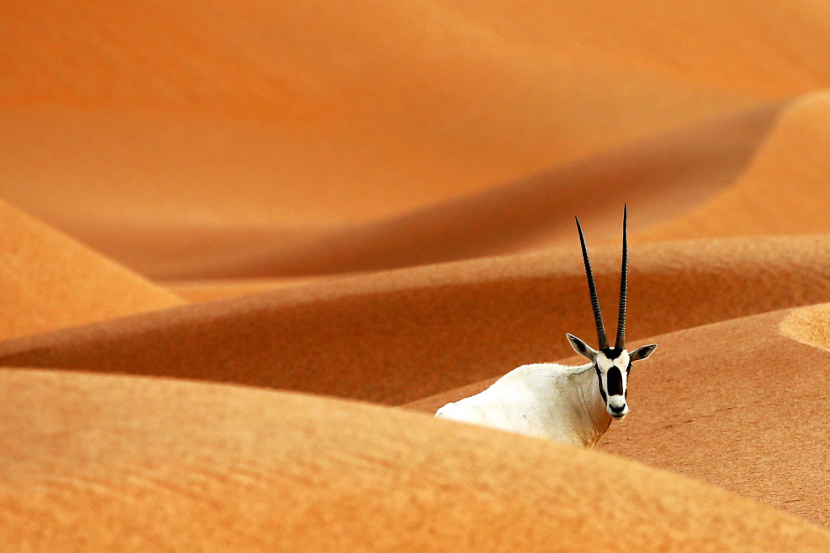 This is the UAE's first national park, an area of outstanding natural beauty protected by new laws.

A unique and beautiful desert habitat with many threatened flora and fauna species, the reserve was created for the protection of endangered species. To see the plants and animals in the protected area, you must book with one of the limited number of tours. Platinum Heritage is one of the few companies with permission to enter and, by joining a package such as its Conservation Drive, you will be taken in luxury 4x4s on a safari that takes in gazelles, birdlife and rare wildcats. Animals are wild, so there is no guarantee of sightings, but the beautiful dunes and a trip to the impressive Al Maha Desert Resort for refreshments are certainties.

A luxurious animal encounter.
Prices and timings vary. Al Maha Resort, Dubai-Al Ain Road, Dubai www.ddcr.org (04 809 8710).

Emirates Park Zoo
The word "zoo" can quite often get a true animal lovers hackles up, but this Abu Dhabi zoo is all about conservation. As well as helping to prevent endangered animals go extinct, the biolgists and experts at Emirates Park Zoo have been able to provide critical information, such as fertility and survival rates for various mammals, birds, reptiles and amphibians to the National Academy of Sciences (PNAS). The zoo also offers a number of educational programmes for little ones where they can learn all about the furry, scaly and slimy residents and the importance of ensuring they have a future.
Free (under two), Dhs30 (kids three-16), Dhs35 (over 16). Sun-Wed, 9am-8pm; Thu-Sat, 9am-9pm. Al Bahia, Abu Dhabi, www.emiratesparkzooandresort.com (02 563 3100).
Kalba Birds of Prey Centre
The centre, which is home to 46 species, aims to conserve, protect and maintain suitable natural habitats for all birds of prey across the region. You can go and watch the various live demonstrations and displays that will introduce you to a host of native raptor species like the Barn Owl, Short Toad Snake Eagle, Greater Spotted Eagle and Lappet Faced Vulture.
Tue, Wed, Thu & Sun 9am-6.30pm; Mon, closed; Fri 2pm-6.30pm; Sat 11am-6.30pm. Al Batayeah, Al Dhaid Road, Interchange 9, Sharjah, www.epaashj.ae (09 277 0880).

Mangrove National Park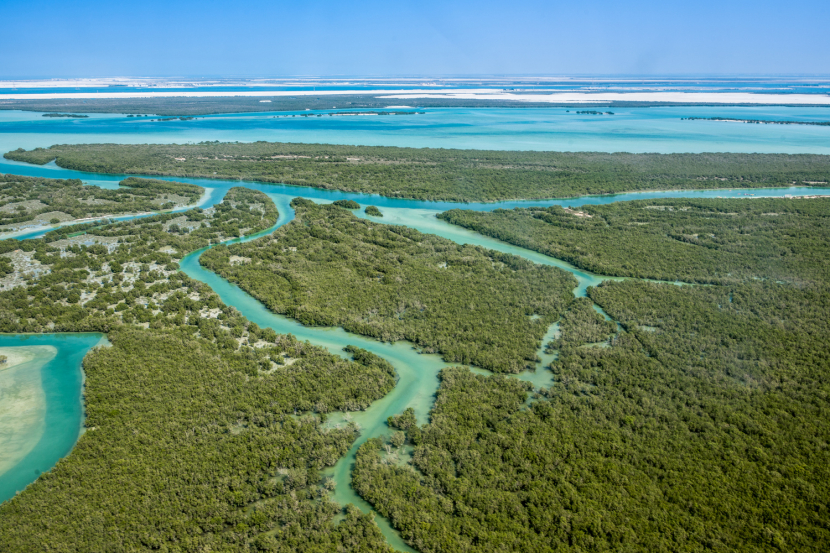 Home to around 60 bird species, such as the western reef heron, greater flamingos and the odd spotted eagle, Mangrove National Park, located along the Eastern Ring Road, boasts 19 square kilometres of forest. It's home to fish, shells, sponges, shrimps, echinoderms (another type of marine animal) and crabs. The mangroves are also interesting, with the ability to thrive in up to nine percent salinity – that's double the concentration of sea-water. Here, you can enjoy bird-watching, sunset tours on abras, kayaking and paddle-boarding – just ensure you abide by the rules in order to maintain the habitat.
Near Eastern Mangroves Hotel & Spa by Anantara, Eastern Ring Road, www.ead.ae.
Ras Al Khor Wildlife Sanctuary
An animal experience doesn't have to be a major production, with queues, tickets and cages. Sometimes you just want to go somewhere quiet and see animals doing their thing. That's why this is an incredible day out with the littlies. The wetlands feature salt flats, mangroves and lagoons that more than 60 species of bird and 500 species of flora and fauna call home. But it's the flamingos that are the area's stars. There are a handful of bird-hides on the perimeter that are open to the public. All you have to do now is keep the kids still and quiet for more than 30 seconds!
Free. Open Sat-Thu 9am-4pm. Ras Al Khor Road, www.wildlife.ae.
Sir Bani Yas Island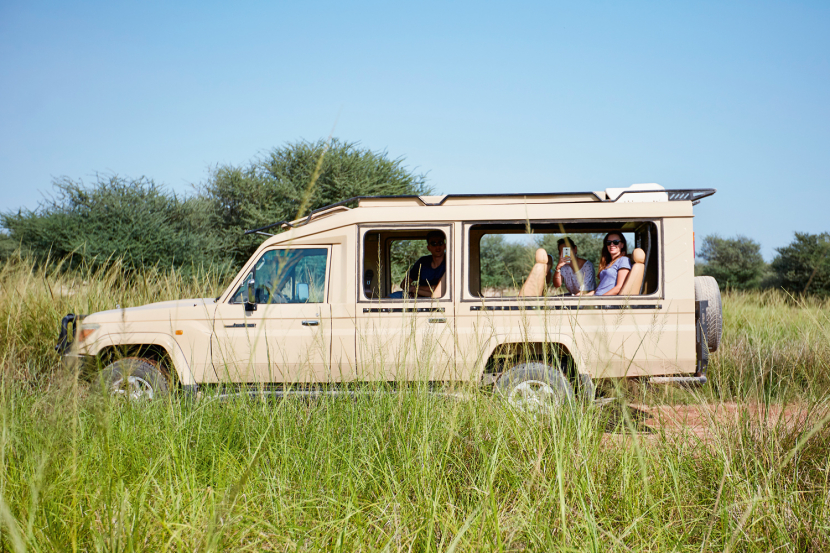 Sir Bani Yas Island is easily the UAE's foremost wildlife wonder with oryx, giraffes, hyenas, gazelles and even cheetahs calling this place home. Half of Sir Bani Yas is covered by the Arabian Wildlife Park, where 13,000 animals live across 1,400 hectares of land. It is an important research and conservation zone, with nature drives, walks, horse trekking and biking. Giraffes, oryx, cheetahs, jackals and many more animals are present and it is the closest you can get to a real safari experience without leaving the country. Slight catch? Actually, it's really not a hardship at all, but you have to overnight at one of the amazing villa suites by Anantara to enjoy a safari here.
From Dhs1,197 per room, per night. Desert Islands Resort & Spa by Anantara, Sir Bani Yas Island, Abu Dhabi (02 801 5400).
Ski Dubai
There are only 18 species of penguin in the world and a staggering 13 of those are endangered or threatened. That's where Ski Dubai comes in. Yes, there are the ski slopes and the snow park, but the desert's indoor snow dome has a special programme aimed at helping penguins thrive. Ski Dubai houses both Gentoo penguins and King penguins and fosters a breeding programme to try to preserve these species of this gorgeous black and white bird. The programme is widely respected within the conservation society, both as a means of education and also in the fostering of a species that is struggling somewhat in the outside world. While Gentoo penguins are not currently an endangered species, predators, infections, and environmental issues have had a major impact.
From Dhs230, Mall of the Emirates, Dubai, www.skidxb.com.
The Turtle Rehabilitation Sanctuary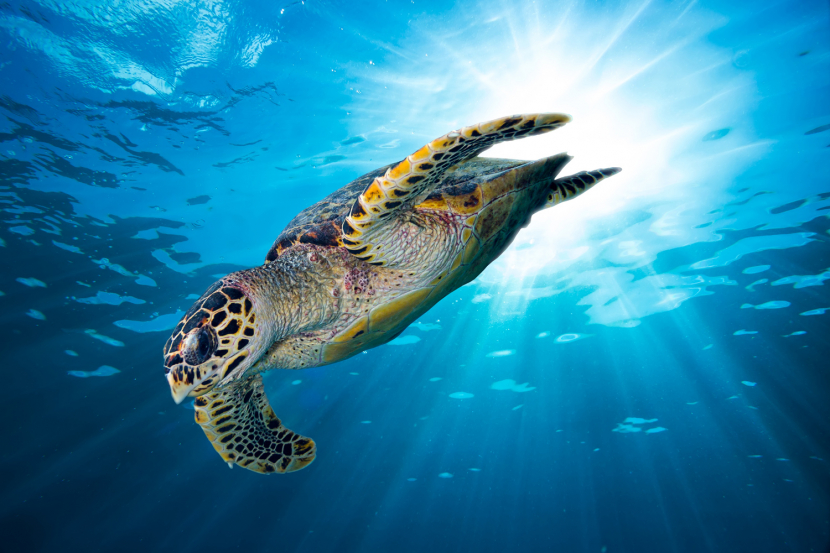 Nestled amidst a plethora of eateries such as Il Borro, Flamingo Rooms by Tashas and Black Tap, you will find a little man-made habitat full of turtles – yes, really. Since 2004, the Dubai Turtle Rehabilitation Project has released over 1,600 rehabilitated turtles back into their natural habitat. Established by Dubai Wildlife Protection Office the sanctuary takes in poorly and injured turtles and nurtures them back to health in the sea-fed lagoon at Jumeirah Al Naseem, before releasing them back into the wild.
Free. All day and night, every day. Jumeirah Al Naseem, Madinat Jumeirah, Dubai, www.jumeirah.com/turtles (04 301 7198).

Our cover star!
The Green Planet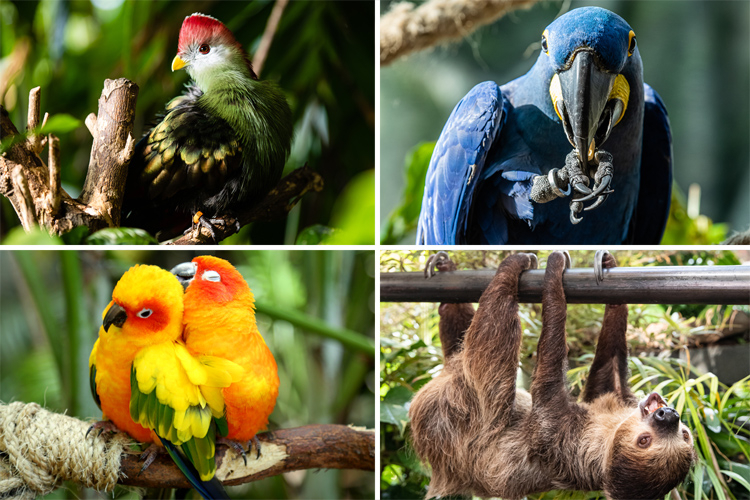 More than 3,000 exotic animals and plants are housed at the indoor four-storey tropical rainforest, which has conservation at its very heart. The bio-dome has been designed to educate guests on the dangers facing the world's rainforests. As well as general access, budding biologists can get up close and personal with some of the resident creepy crawlies as well as some of the ecosystem's cuter, more furry wildlife thanks to the "be a zookeeper for a day" programme and "The Green Planet Academy" course. Kids can visit the on-site laboratories to discover more about the various species living in the biodome, while being able to get their hands dirty carrying out daily tasks like mucking out, transitioning animals into the biodome and feeding the residents. They can also learn about the challenges the animals face in the wild and what The Green Planet is doing to support them. Time to get back to nature.
Free (kids under three), Dhs89 (kids aged three-11), Dhs110 (adults online), Dhs120 (adults on the door). Open Sun-Wed 10am-7pm; Thu-Sat 10am-8pm. City Walk, Al Safa Street, Dubai, www.thegreenplanetdubai.com.
Do your part
Love animals? Find out what these organisations are doing to help protect the UAE's natural world – get involved!
Emirates Bird Records Committee
The portal of the UAE's birdwatching community has news on the sightings of bird species across the UAE.
www.uaebirding.com.
Emirates natural history group
This non-profit organisation looks to collect and share information on indigenous wildlife and the natural environment. The group organises regular lectures and talks, as well as photography competitions of local animals. It also maintains a database of birds that contains more than 20,000 species spotted by the group's birdwatchers in the region.
www.enhg.org.
Emirates Wildlife Society
A local organisation that protects the biodiversity of areas of environmental significance. Supported by the World Wildlife Fund, it also raises awareness of the UAE's ecological footprint.
www.uae.panda.org.
Environment agency, Abu Dhabi
Established in 1996, the EAD is committed to protecting and enhancing air quality, groundwater and the biodiversity of our desert and marine ecosystem. It partners with other government entities, the private sector, NGOs and global environment agencies in order to do so.
www.ead.ae.
UAE Dolphin Project
Did you know there are dolphins in the waters off the UAE coastline? The UAE Dolphin Project is a non-profit that seeks to raise awareness about marine life issues and provide scientific data about the plight of marine animals in the Gulf.
www.uaedolphinproject.org.
Emirates Nature-WWF
The regional arm of the global WWF network, there isn't much this organisation doesn't get involved with when it comes to conserving nature and reducing the threats to the environment for the over-arching benefits to society. Everyone should recognise that iconic panda logo.
www.emiratesnaturewwf.ae.
Dugong Conservation Project
It's a little known fact that with around 5,000 dugongs, the Arabian Gulf is home to the world's second largest population of these fascinating animals in the world. And this project, with local headquarters, is the first coordinated global effort to conserve dugongs and their seagrass habitats.
www.dugongconservation.org.
Be the first to get all the latest Dubai news, reviews and deals into your inbox by signing up to our free
newsletter
,
click here to sign up
.