Clare Lavin – mum to six-year-old Oscar and 18-month old Darcy – has always been passionate about cooking. The Dubai-based mother-of-two made it to the quarter finals of Junior Masterchef and then later appeared on the cookery show, Masterchef Goes Large. Having passed on her love of whipping up fun, innovative meals to Oscar, she now encourages him to help her in the kitchen teaching him new skills and encouraging his creative flair. Her specialities are cooking quick and easy dishes that the whole family can enjoy. For more family-friendly recipes, follow Clare on Instagram @claresfamilykitchen.


Breakfast in bed (aka crêpes and quick chocolate sauce)
Makes 12 crepes. Prep time: 10 mins. Cook time: 15 mins.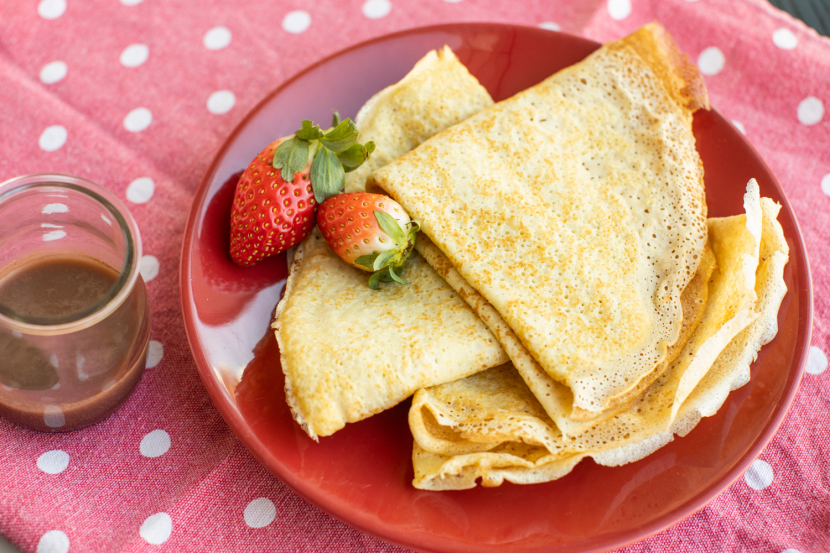 Ingredients
100g plain flour
2 eggs
800ml milk
Large knob of butter, melted
For the chocolate sauce:
2 teaspoon butter, melted
1 tablespoon milk
1 tablespoon cocoa powder
1 teaspoon caster sugar
Method
STEP 1: To make the batter, whisk the flour and eggs into a smooth paste, slowly add the milk, then once smooth add the melted butter.
STEP 2: Heat a frying pan (no need for oil), then spoon in the crepe mixture. Fry until light brown on each side.
STEP 3: To make the sauce, whisk all ingredients until smooth and silky.
STEP 4: Put the chocolate sauce in a small jug, roll the crepes, and serve to mummy in bed!

TIP: Add some strawberries for a splash of colour – and to wipe in the chocolate sauce after you've eaten the pancakes... Yum!


Mississippi Love Pie with vanilla ice cream
Makes 1 mud pie, serves 8. Prep time: 15 mins. Cook time: 12 mins.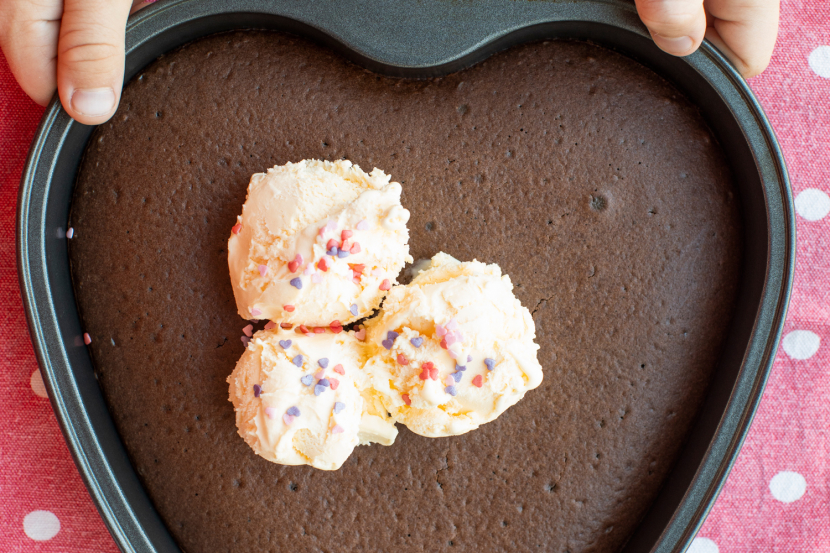 Ingredients
2 tablespoons cocoa powder
2 eggs
50g caster sugar
1 teaspoon vanilla essence
50g plain flour
50g butter, melted
Pinch of salt
Equipment
Tub vanilla ice cream

Heart shaped cake tin
Method
STEP 1: Put all ingredients in a bowl and whisk until smooth.
STEP 2: Pour into a greased heart shaped cake tin, and into the oven at 180 degrees celcius for exactly 12 minutes.
STEP 3: Serve hot with ice cream.


Vanilla "I Heart You" sponge sandwich
Makes 12 sandwiches. Prep time: 20 mins. Cook time: 15 mins.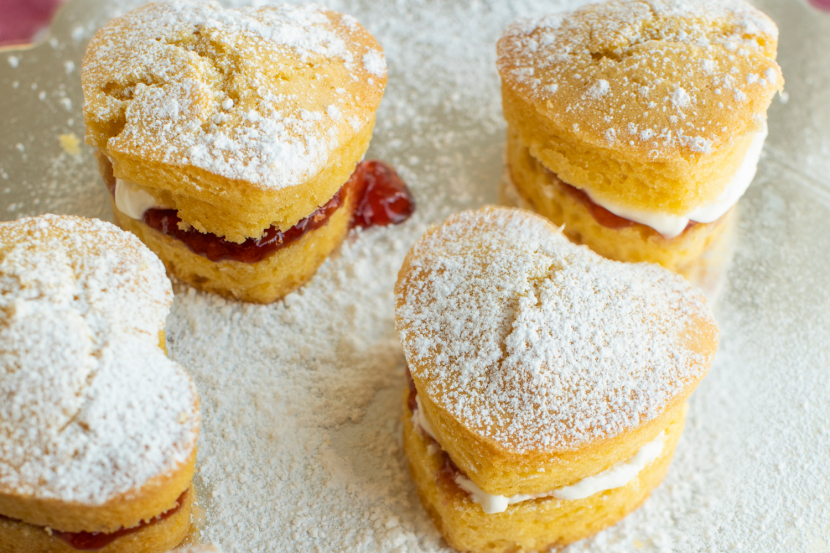 Ingredients
100g self raising flour
100g unsalted butter or margarine
50g caster sugar
2 eggs
1 teaspoon vanilla essence
Icing sugar
For the filling:
Strawberry jam
Fresh double cream
Equipment
Heart-shaped silicone cupcake mould
Method
STEP 1: Cream together the sugar and butter, add the eggs one at a time and then the flour gently, keeping the air in the batter. Stir in the vanilla essence.
STEP 2: Spoon into cupcake moulds, or silicone cake moulds (I used heart shaped ones), and put into the oven for 20 mins at 180 degrees celcius.
STEP 3: Leave to cool, then cut in half and spread the jam and cream, re-assemble and cover the sponge sandwich with icing sugar.

TIP: You can use normal cupcake moulds, but heart-shaped ones are cute for Valentine's.


Be My Valentine ice pops
Makes 6 ice pops. Prep time: 10 mins. Freeze time: overnight.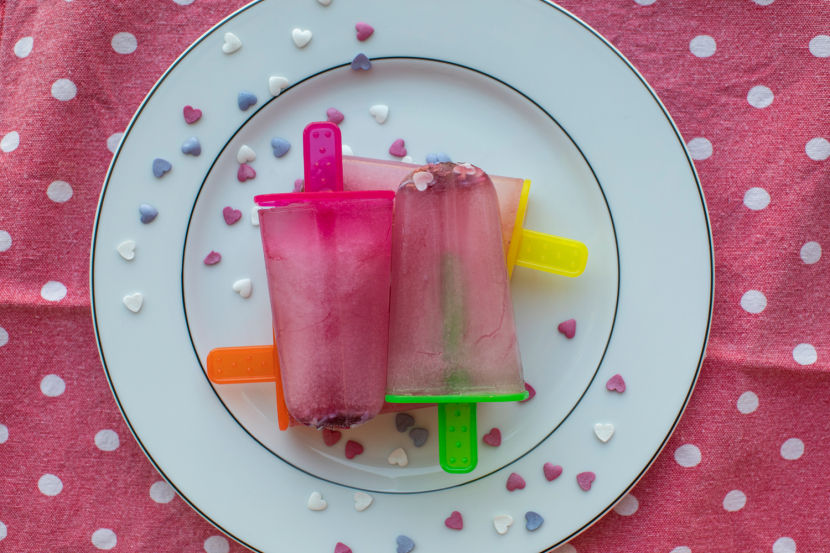 Ingredients
Robinsons summer fruits squash
Mineral water
Edible heart shapes
Equipment
Plastic ice lolly tray
Method
STEP 1: Prepare a jug of squash.
STEP 2: Sprinkle in edible heart shapes into the bottom of the ice lolly moulds. Fill up with squash.
STEP 3: Put in freezer overnight.

TIP: Robinsons do a sugar free version of the summer fruits squash – if you're going to be sharing your lollies with your little helper.

Be the first to get all the latest Dubai news, reviews and deals into your inbox by signing up to our free
newsletter
,
click here to sign up
.