While pregnancy is a wonderful experience, it ends up being tough on the body because of all the drastic changes that occur. That's where prenatal yoga comes in. It's the perfect way for mums-to-be to stay active, plus it's totally safe with a low risk of injury.

"The very holistic nature of yoga is that it is a practical, scientific and philosophical system anchored in the ability to attend to and comprehend all of these inter-related dimensions of ourselves, therefore practising prenatal yoga becomes a really wonderful support mechanism for tuning into and honouring all the changes," says prenatal yoga teacher, Neesha Radia, who teaches at Yoga House.

Radia explains that prenatal yoga is regarded as safe throughout pregnancy and that it is open to those who have never done yoga before as well as experience yogis. She also adds that the practise can even help people who are trying to conceive.

"The approach in a prenatal class is completely different to a normal yoga class in that the style of prenatal yoga is designed specifically for prenatal women; it isn't addressing the women as someone who is the same person as before, but happens to be pregnant," she says.

"She isn't singled out or having to adapt or modify their practise to fit the class. There is a lot more to just ensuring physical safety of the postures in a prenatal class. Truly holding a space for the prenatal journey with integrity necessitates a whole different approach and a lot more thought. The tone, look and feels is a lot different to a normal class," Radia says.

Rather than focusing on what positions can be achieved, a prenatal yoga class focuses on what is beneficial for a pregnant woman. It is a maintenance practise that doesn't require emphasis on physical flexibility or strength, although strength is about building a strong foundation in prenatal.

So what does Radia expect from the ladies in her classes?

"The postures, movements and transitions are stylised specifically for women. We go up and down the gears including restorative and supported poses. We practise pelvic floor exercises and work on pelvic stability as well as relaxation. There is good time for relaxation, visualisations, affirmations, sound work," she says.

Plus there is a deep focus on mindfulness, meditation, breath-work specific to prenatal and birth preparation. Radia says she guides the Mums-to-be to do eighty percent of what they perceive they can do in terms of stretching because a hormone called relaxin kicks in during pregnancy and can lead to over-stretching.

Radia also tells us that yoga helps with prenatal bonding saying that: "By caring for ourselves, we are simultaneously caring for our babies."
Sun 10.30am-11.30am, Fri 11am-12.15pm. Yoga House, The Greens, Dubai, stillnessthroughmovement@gmail.com, www.yogahouse.ae.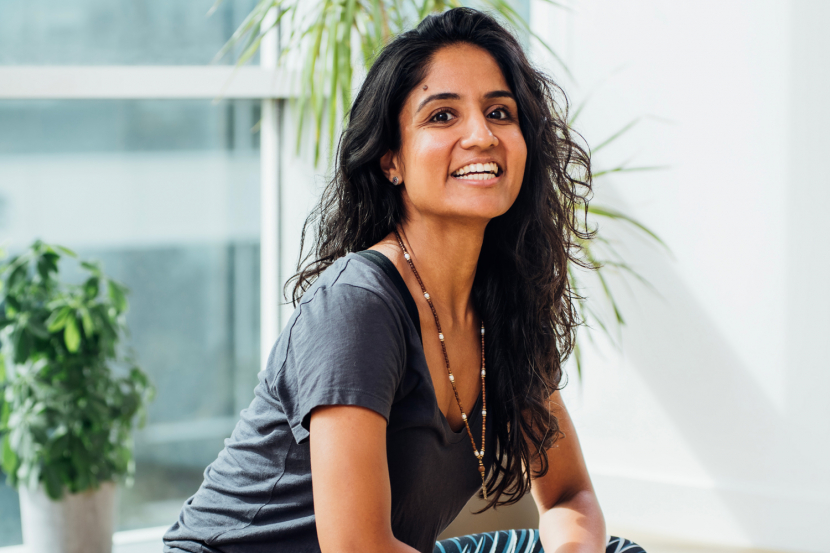 Five benefits for Mums-to-be
Stretches tired muscles and releases tension.

Decreases mood swings and supports wellbeing.
Improves sleep.
Increases strength to support the baby and prepare for birth.
Reduces discomfort such as nausea and fatigue.

The Mum-to-be
Emily Evans is 36 weeks pregnant.
"I hadn't done yoga before I got pregnant, I started at around 13 weeks. The classes focus on body, mind and wellbeing rather than having to get into difficult positions. We focus on our breathing and stretching. It's an opportunity to connect with my body and my baby. It's also given me a chance to meet other mums in various stages of pregnancy and we have built our own little community. At the start of each session we discuss any pregnancy symptoms or issues – good or bad – from the week before. It's lovely to be able to share something and for someone else to tell you the same thing has happened to them, it can definitely put your mind at rest."
Be the first to get all the latest Dubai news, reviews and deals into your inbox by signing up to our free
newsletter
,
click here to sign up
.