If you're looking for fun ways to keep the kids entertained, we've got you covered with our round-up of Dubai's top children's activities.
From soft play areas and trampoline parks to a tropical paradise and an indoor ski dome, these are the best of Dubai's activities to take the children too.
Aventura Parks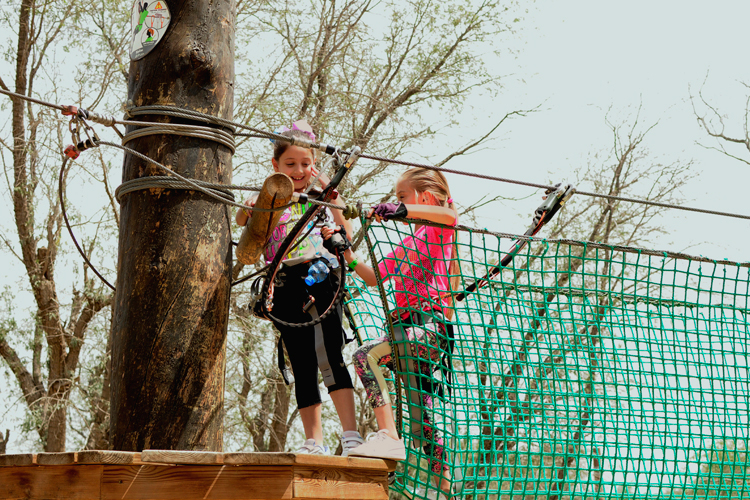 Encourage them to reach for the skies as they hit the tree tops for some fun climbing, balancing, tree-surfing and zip lining action in Mushrif Park. Let them get back to nature as they safely explore the tight-ropes and rope bridges suspended high above the ground in the branches of the lofty trees.
Dhs149 (kids under 1.4 metres), Dhs185 (kids and adults over 1.4 metres), Dhs329 (kid season pass), Dhs399 (adult season pass). Mushrif Park, Gate 1, Dubai, www.aventuraparks.com (052 178 7616).
BOUNCE
There's heaps of activities on offer in both the Abu Dhabi and Dubai branches, including the capital's "super tramp". This beast is four times the size of a standard trampoline and can generate a force of over 14Gs, which is what a fighter pilots feel.

X Park is a brilliant way to find your inner Spider-Man and jump around its many obstacles and pipes to work up a sweat, from its spider wall to its climbing wall. Kids can unleash all their pent up energy in this parkour zone.

Plus, billed as one of the most effective exercises you can do, trampolining is a fun, low-impact workout that tones muscles and improves coordination.
From Dhs75 (per session). Times vary. Al Quoz, Dubai, www.bounce.ae.
Cheeky Monkeys
A world of colour and fun awaits little explorers at the Cheeky Monkeys soft play centres. Innovative neon-lit slides, mini zip lines, brilliant dressing up area and an enormous ball pit provide endless entertainment that energetic tots love. Plus there's a café serving hot kid-friendly meals and Starbucks coffee for the mums and dads.
Dhs55 (first hour, Dhs30 (subsequent hours). Times vary. Various locations including J3 Mall and Arabian Ranches 2, www.cheekymonkeys.com (04 276 0011).
Dig It!
Can they fix it? Yes, they probably can if they spend a bit of time at this construction-themed edutainment centre. The play environment is open for kids aged three to ten years old, and they can do everything from driving a remote-controlled truck and piloting a mechanical arm, to playing in the sand, operating remote control cars and trying out a full-size digger.

Plus, the recent addition of fun, educational 30-minute workshops, mean that children can release their creative flair and have heaps of fun at the same time as they throw themselves into new challenges such as learning to make gooey slime, decorating pretty cupcakes, building the tallest towers out of blocks and even creating their very own sand sculpture – a useful skill for those Dubai Friday beach days!
From Dhs75 (two hours). Open Daily 10am-10pm. The Springs Souk, Emirates Living, digitdubai.com (04 438 4479).
Dubai Aquarium and Underwater Zoo
Experience the real thrill of the wild while getting close to some of nature's most beautiful creatures at Dubai Aquarium & Underwater Zoo.

Take on a shark encounter, where you'll be plunged into the depths of the aquarium tank (inside a cage) as 300 of the remarkable creatures swarm around you for feeding time.

You can also meet the aquarium's resident crocodile, regarded as one of nature's rarest phenomenons and one of the largest reptiles in the world at more than five metres long and 100%kg in weight. If that's a bit too big for you, you can marvel at the pirhanas, crabs, water rats and the swarms of fish that inhabit the huge tank inside The Dubai Mall.

The Underwater Zoo is also home to regular exhibitions including UAE's Night Creatures, presenting the experience of nightfall in the desert and the animals that come to life under cover of darkness.
Dhs120 (Aquarium tunnel and Underwater Zoo). Open daily 10am-2am. The Dubai Mall, Downtown Dubai, www.thedubaiaquarium.com (04 448 5200).
Dubai Kartdrome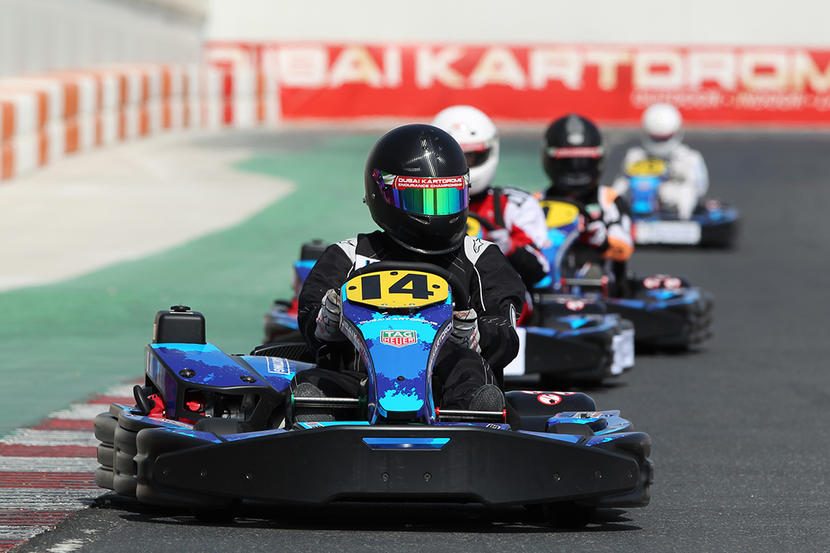 British Formula 1 megastar Lewis Hamilton started his career off in humble surroundings. Before becoming one of the richest sportsmen on the planet, he was racing around go karting tracks aged six. So, if you're looking to give your little ones a taste of the track, take them to the Dubai Kartdrome and they too could end up racing into the history books.

A winding 1.2km track with 17 turns (although six, seven and eight can be done at full-throttle and with one swift grip of the wheel), it's the pre-eminent spot for go-karting in the region.

The Dubai Kartdrome operates both indoor and outdoor circuits for ages seven and up. The SodiKart vehicles offer a comfortable ride, with vigilante staff at trackside ensuring everyone is operating to their high safety standards.

The most popular session is the "Arrive & Drive" package, where you turn up in groups of up to 12, pay and race. Other packages include kids' parties and holiday camps, for those who really have a need for speed. We'll see you at the finish line.
Prices and times vary. Open daily 8am-midnight. Motor City, Dubai www.dubaiautodrome.com (800 527 8464).
KidZania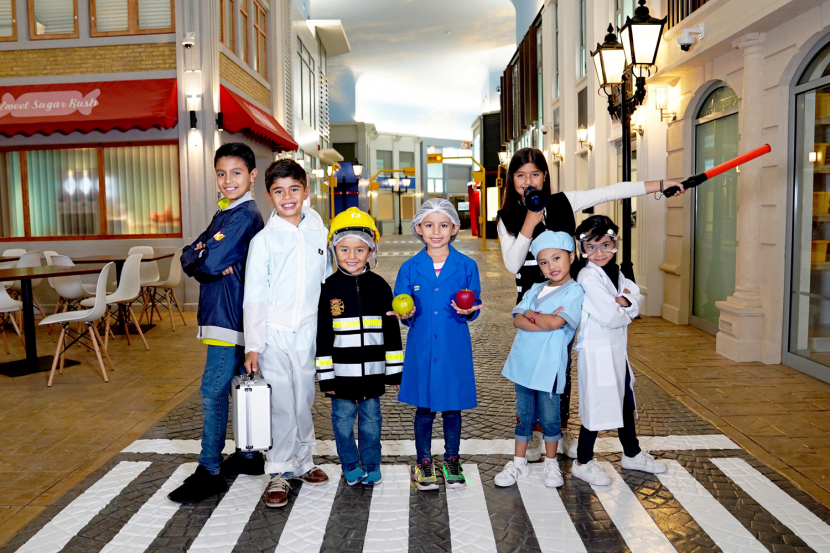 There's just something fun about pretending to be a doctor, a fireman, a chef or a builder. KidZania has over 40 role playing activities for the little ones to enjoy where they can immerse themselves into a variety of careers.

Inquisitive little minds – aged between four and 16 years – can choose to be a fireman, chef or hotelier, or they can take up career as a doctor, car racing champion or hair stylist. And once they've done each job, they earn their very own salary in KidZania money, which they can then spend on their way out in the on-site shop.

Whatever jobs they pursue in the vibrant child-sized city, they will be developing decision-making, creativity and social skills in a safe, friendly indoor environment.

Kids, there's so much to explore out there so make your way to KidZania for a practise go.
From Dhs166.5. Open Sun-Wed 10am-10pm, Thu-Sat 10am-11pm. The Dubai Mall, Dubai, kidzania.ae.
Mattel Play! Town
This is the ultimate edutainment attraction, so get ready to walk around and explore. Mattel Play! Town takes kids on a journey to delve into the world of their favourite characters. Built on the concept of eduplay, a play-based education theory that highlights the importance of stimulating children's imagination and fantasy, the venue facilitates the development of social skills in young kids through a range of engaging and stimulating experiences. Aimed at little ones between the ages of two and ten, the experiences available encourage them to kindle their creative spark through interactive play with their favourite characters.

For example, the iconic Barney teaches kids about compassion, caring, dancing and sharing, while an experience with Bob the Builder encourages teamwork, problem-solving and positive-thinking. Kids can play dress up and partake in an interactive Angelina the Ballerina dance studio, embark on a 4D cinema experience with Thomas and Friends or learn about fire health and safety with Fireman Sam.
Free (kids under two), from Dhs110 (full-day), from Dhs59 (parents pass). Open Sat-Wed 10am-7pm, Thu & Fri 10am-8pm. City Walk, Al Safa, Dubai, playtowndubai.com (04 317 3999).
Oli Oli
It is with very good reason (make that lots of reasons) that this colourful, vibrant and visionary venue in Al Quoz picked up the Highly Commended accolade at this year's Time Out Kids Awards. The play and learn edutainment centre is all about feeding inquisitive little minds. Built around hands-on activities that nurture curiosity, imagination and exploration, OliOli has eight galleries and over 40 interactive exhibits spread over two floors. Each space features artistic, innovative concepts that create a one-of-its-kind educative play experience.

Little spidermen (and women) will love Toshi's Net, the region's first "textile playground," while the Future Park, where kids design a fish and watch it come to life on a digital wall (genius) is designed to inspire children's ingenuity. Such fun – and parents will love getting involved too.
Free (kids under 12 months), Dhs78 (kids one-23 months), from Dhs156 (kids over 23 months). Open Sat-Wed 9am-7pm, Thu & Fri 9am-9pm. Al Quoz 1, Dubai, olioli.ae (04 702 7300).
The Green Planet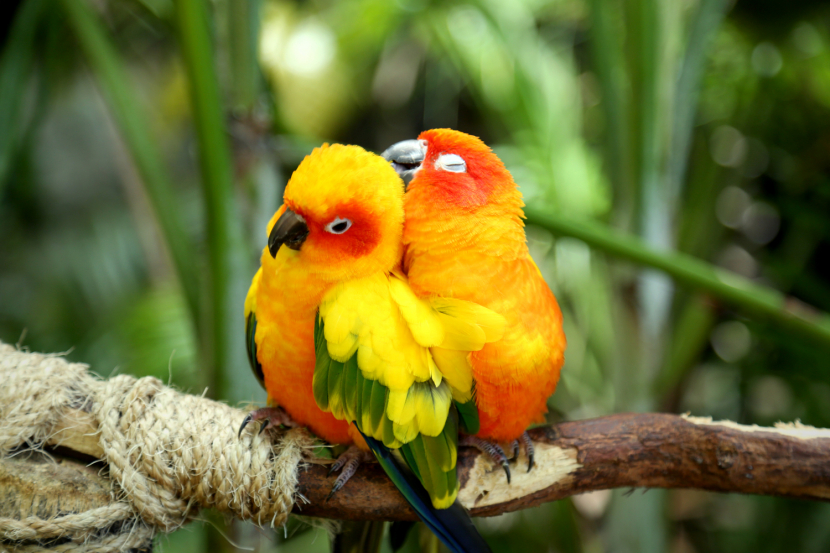 The Green Planet in Dubai's City Walk is a biodome designed to educate kiddos on the dangers facing the world's rainforests. It is an immersive experience, designed to allow its inhabitants to live as they would in the wild, with a broadly diverse ecosystem of creatures and jungle creatures.

More than 3,000 exotic animals and plants (including two resident sloths) are housed at the indoor four-storey tropical rainforest where budding biologists can get up close and personal with some of the resident creepy crawlies as well as some of the ecosystem's cuter, more furry wildlife.
Dhs99 (adults), Dhs74 (kids aged three-11). Open Sun-Wed 10am-7pm, Thu-Sat 10am-8pm. City Walk, Al Safa Street, Dubai, thegreenplanetdubai.com.
VR Park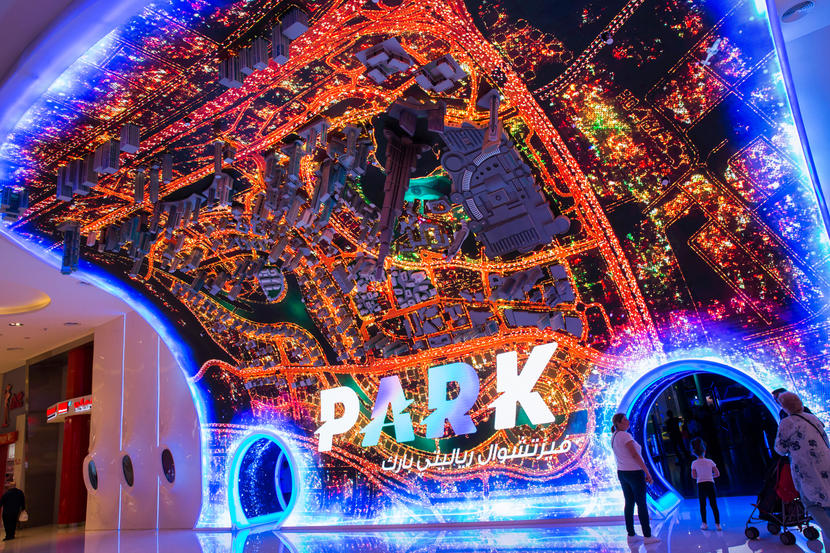 VR Park is home to a host of virtual reality games for kids of all ages, where they can challenge reality and learn at the same time.Among the 18 separate attractions (within which there can be multiple games) found inside VR Park, you'll be taken to distant planets, the distant future and the not-so-distant world of a fully virtualised Dubai, in a series of games that have been specially designed with some of the world's top VR production houses.

VR Park is also designed to slowly and safely introduce kids to virtual reality, with various tame experiences for little ones.
Free entry, from Dhs90 (Super 7 pass). Open Sun-Wed 10am-midnight, Thu-Sat 10am-1am. The Dubai Mall, Downtown Dubai, www.vrparkdubai.com.
Ski Dubai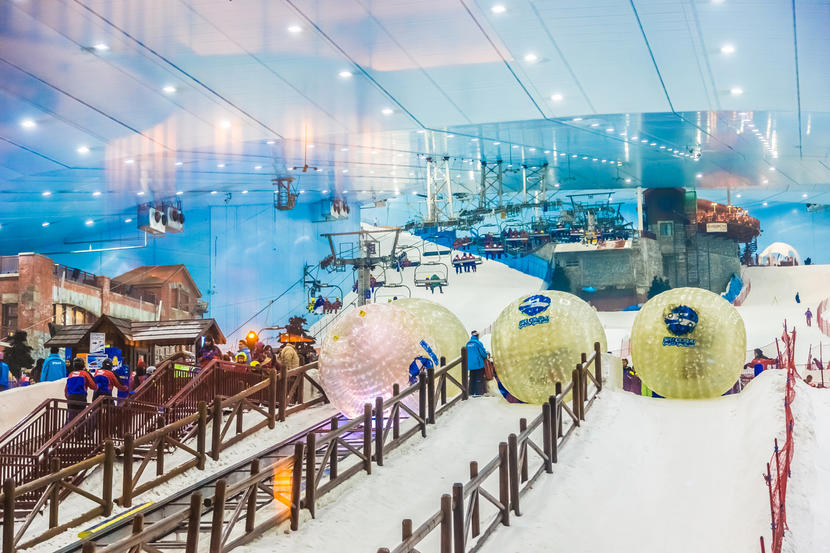 A ski dome in the middle of the desert? Yes, it's true… Really. This is Dubai after all. Little kids will love the snow park where they can pull each other around the slippery snow on toboggans, climb an icy wall, mess around in the snow plough playground and enjoy a whole load of frozen fun. Older kids can slip on some skis and hit the slopes – lessons are on offer for beginners and those needing a bit of a refresher.

Afterwards, grab a nice, warm cup of hot chocolate (you'll need it for those little icy fingers and toes) at the café next door and watch everyone else having fun in the snow through the huge glass windows.
Dhs190 (Snow Park for kids and adults). Mall of the Emirates, Dubai www.skidxb.com.
Be the first to get all the latest Dubai news, reviews and deals into your inbox by signing up to our free
newsletter
,
click here to sign up
.