Thought you'd be getting away on holiday this summer? Well, instead of making long lists of what to pack and triple-checking that you have your passport, this year's great escape couldn't be easier.

Enjoy these fun family-friendly destinations without any of the hassle of actually travelling.
Bon (virtual) voyage.
Take in the pyramids in Egypt
The Egyptian Tourist Board invites virtual tourists to the tomb of Queen Meresankh III and four other Egyptian sites. The virtual tour was created using 3D models and will really help the kids if they are learning about this historic part of the world at school.
www.my.matterport.com/show/?m=d42fuVA21To.
See the tulips in Holland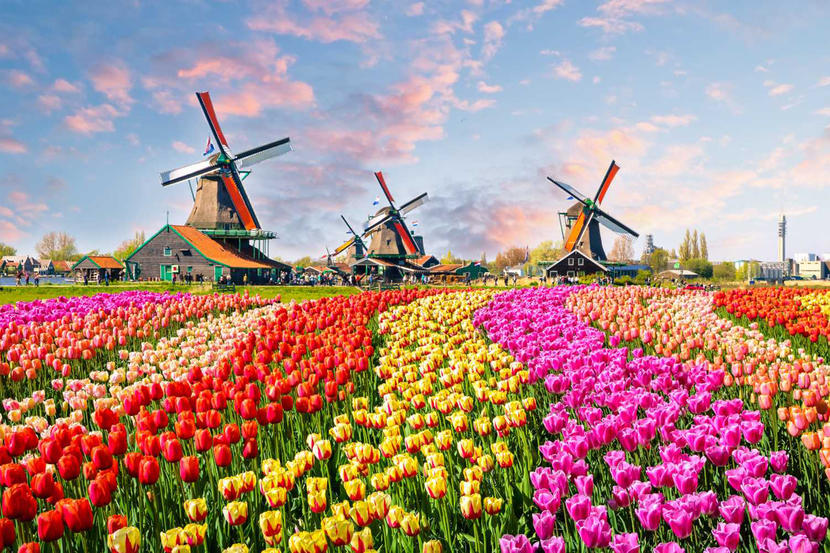 Unfortunately, the famous Keukenhof Flower Exhibit is currently closed... Fortunately, the garden has recreated the magical experience online. Open your computer, gather the gang around the screen and then travel to Lisse in Holland to enjoy the colourful tulips at the world's largest bulb-flower garden through the garden's YouTube channel.
www.youtube.com/channel/UCqvitLp1vxIcb5QrcUgEA7w.
Get spooked in Charleston, South Carolina
While you might not be able to physically take a leisurely stroll through Charleston right now, a virtual tour of the city is the second-best option. Bulldog Tours is offering live tours on its Facebook page every Friday and Saturday evening. Find out all about the city's spooky past, and if you do spot a ghost, you'll be delighted to be on the other side of the world watching through a computer screen!
www.facebook.com/bulldogtours.
Learn to scuba dive without getting wet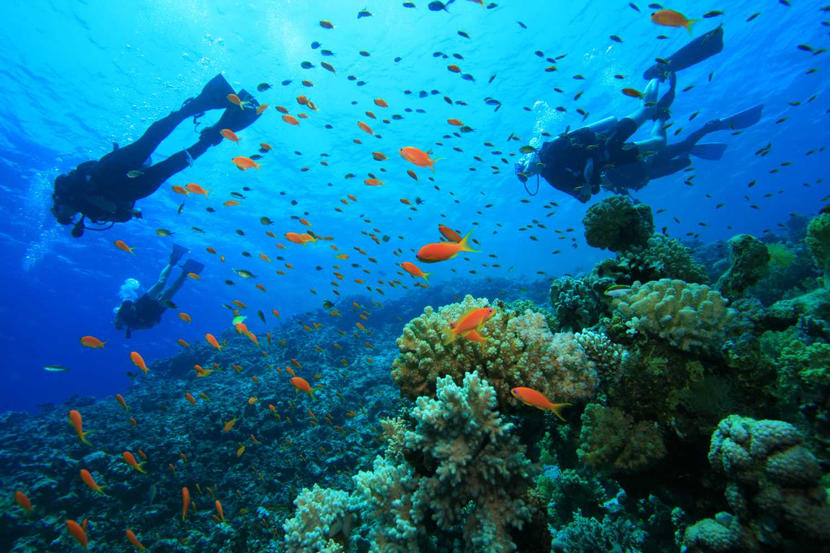 The Professional Association of Diving Instructors (PADI)is now offering the first step towards getting your diving certification online. Through the e-learning course wannabe deep sea divers will learn the fundamentals of scuba diving. No wetsuit, no snorkel no water – although you could practice in you above ground pool, the UAE lockdown family purchase of choice! And once flights and travel destinations open up again, divers can finish the course with pool and open water practice to be ready for their next deep sea adventure.
www.padi.com/padi-elearning.
Supersize your holiday at the Giants Causeway
Legend states that the Giants Causeway was built (in Ireland) so that two giants could come together to fight. "Cool," we hear the teenage boys cry. Well, this virtual tour actually debunks that myth, showing instead how they were naturally formed over the years. It also show you the picturesque columns on Ireland's coast… You can almost breath in the fresh Irish air.
www.nationaltrust.org.uk/
Stay warm while gazing at the Northern Lights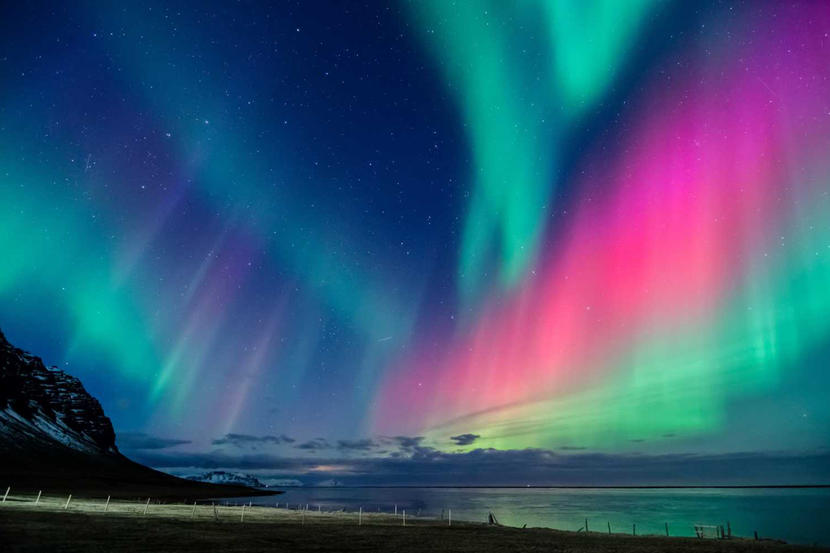 Travelling with kids from the UAE to see the northern lights can be difficult, not to mention icy at certain times of the year (the temps drop to below freezing between November and January with very little daylight. So do the second best thing and livestream the experience direct into your living room.
www.explore.org.
Build a virtual sandcastle in Phuket
Dreaming of a chilled out holiday in Thailand? Phuket.net is offering a virtual tour of the island's hot spots including restaurants, bars and beaches. You can stroll along the white sandy beaches and hear the waves lap at the shore while the kids make virtual sandcastles. It's not quite the same, but on the plus side, milkshakes for the kids and sundowners for mums and dads are cheaper.
www.phuket.net/360-portfolio.
Scream to go faster at Disneyland
The Disney parks have been closed for a few months and, even though they are looking set to open soon, getting the kids packed up and flying a family across to the US isn't easy on the wallet. Creating your own theme park adventure at home however is! YouTube channels, like CoasterForce or iThemePark are dedicated to providing you a Disney experience without having to purchase a ticket or even stand in an hour-long queue – silver linings and all.
www.youtube.com/ithemepark, www.youtube.com/coasterforce.
Meet the residents of the San Diego Zoo
San Diego isn't the only zoo to have set up a livestream of its cuddly (and not so cuddly) residents, but it does have a fantastic selection of animals you can get remotely up close and personal with. Visit the apes, the giraffes, the elephants, seals, penguins and more to see what they get up when they think nobody is watching.
www.zoo.sandiegozoo.org.
Go on an Amazon rainforest adventure
Probably not a journey you'd want to make with kids in tow anyway… too many dangerous critters lurking in the lush greenery of the Amazon rainforest. So this safe Amazonian adventure is a much better call. Conservation International offers a 360-degree view of the world's largest tropical rainforest where you get to wander through the trees, paddle in the water and venture through the treetops to get the most spectacular views of the incredible rainforest.
www.conservation.org.
Watch the whales on Oregon's coast
Seeing majestic whales in their natural habitat is beyond breath-taking, so settle down around the family computer (no binoculars required) and try to spot various seaflife on Oregon State Park's daily livestream. Gray whales travel thousands of miles to their summer feeding grounds in Alaska and if you get lucky, you'll get to see these beautiful creatures making a splash.
www.youtube.com/oregonparks.
Discover the Grand Canyon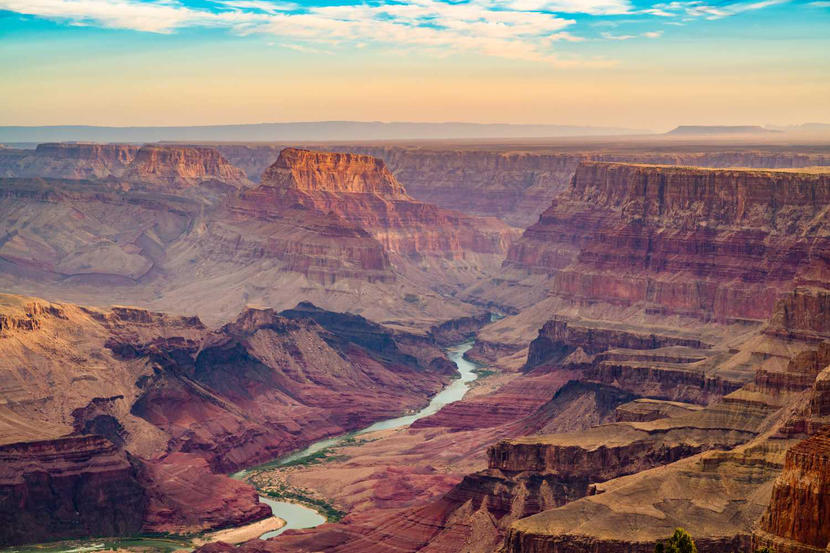 It's one of the most popular national parks in the US… Google Earth plays a large part in its popularity to be fair. So don't join the throngs of in person tourists, instead log on to Google Earth and explore the canyon from all angles… it works well to give the kiddos a geography at the same time. Two birds, one stone.
Google Earth.
Dine at an Italian ristorante (kind of)
Who doesn't love Italian food? And while there is nothing like sipping on a glass of grape while the kids slurp up their pasta sitting in a beautiful Italian square in Rome, we do have another suggestion. An Italian grandmother (and nobody does Italian cuisine quite like a nona) is sharing her 100-year-old recipes online for you to recreate in the comfort of your own kitchen. Buon appetite.
www.nonnalive.com.
Get arty at Louvre Paris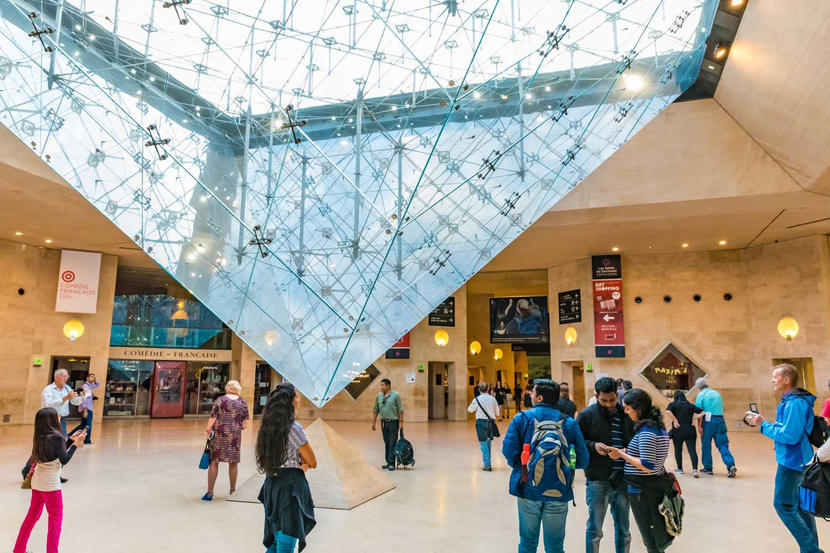 We have our own Louvre right here on the doorstep, which makes us incredibly lucky. But, take things further afield (remotely obviously) and head to the romance capital of the world to the original Louvre in Paris. You can explore all the incredible art exhibitions with the kiddos – nothing like instilling a bit of culture into the youngest family members – while art curators and lecturers walk you through some of the museum's most priceless treasures.
www.louvre.fr.
Explore the Carlsbad Caverns
Every wondered what goes on deep down below the ground below us? The Carlsbad Caverns National Park in New Mexico is home to some of the most spectacular caves. Join a park ranger online as he virtually guides you through this hidden labyrinth below the earth's surface.
www.tourdeforce360.com.
Watch a play at the Globe Theatre
To be, or not to be, that is the question. Or actually, the question is more should I watch Romeo and Juliet, or introduce the kids to one of Shakespeare's lesser known plays. Ideal for supporting older kids with their English and theatre studies lessons, you can watch recordings of some of the iconic playwright's performances at Globe Theatre in Stratford-Upon-Avon – from the UAE of course.
From approx. Dhs23. www.globeplayer.tv.
Check out the Taj Mahal
It's one of the seven wonders of the world, and it's easy to see why even when you're looking at it on a screen rather than in person. Beat the crowds by logging on to Google Earth and then drag the kids around the crown of palaces in New Delhi.
Google Earth.
Say aloha to Hawaii
Get a virtual tour of the island on bike, foot and even horseback! You can explore the beauty spot from the comfort of your sofa and make a plan of all the places you want to visit once travel opens up again.
hwww.youtube.com/watch?v=XnhZq_SF0ec.
Walk the Great Wall of China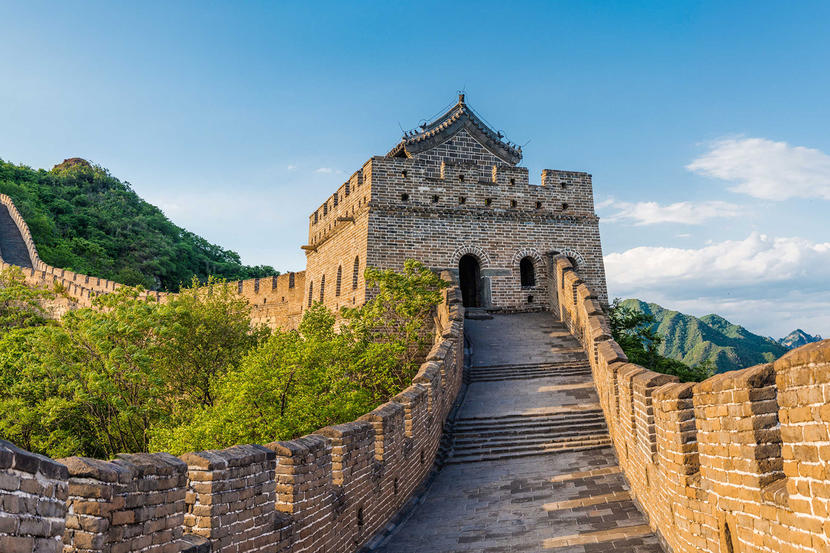 While you may not get your steps in walking the Great Wall of China virtually, you will get to see why it's not only such a huge tourist attraction, but one of the seven wonders of the world too. Snuggle down and talk a remote stroll along this iconic landmark with the kids – no trainers required – on the China Guide website where a virtual tour will blow your mind.
www.thechinaguide.com.
Channel your inner Elsa in Antarctica
This destination might not even feature on your bucket list, but if you have a little wannabe Queen Elsa's who are ready to release their inner icy powers then the breath-taking scenery of Antarctica will provide the perfect backdrop. All together now… Let it Go!
Be the first to get all the latest Dubai news, reviews and deals into your inbox by signing up to our free
newsletter
,
click here to sign up
.