The expectation around Christopher Nolan's latest movie Tenet continues to build and build, not least because the release date has been put back a few times due to the COVID-19 pandemic. Now, Warner Bros. have said the film will be released internationally on August 26 (it will hit cinemas the following day in the Middle East) and in the US on September 3.

It has been pushed back to make sure it opens to the maximum amount of people – with Nolan and Warner Bros. wanting it to be a major cinematic experience.

It's also shrouded in mystery, with little known about the plot other than it being a time-bending spy thriller and it cost $200m (around Dhs734,600,000).

The cast includes Elizabeth Debicki, John David Washington, Michael Caine, and a certain Batman-in-waiting Robert Pattinson.
What we do know is that Washington is trying to save the world and the word Tenet will help him do so.

Trailers have suggested that Pattison and Washington are special agents that use the 'inversion' of time as a tool to combat a global threat. We're getting shades of Inception.

We chat to the British actor – on a hot streak of form after the likes of The Lighthouse, High Life and Good Time – to see if he can shed any more light on the movie.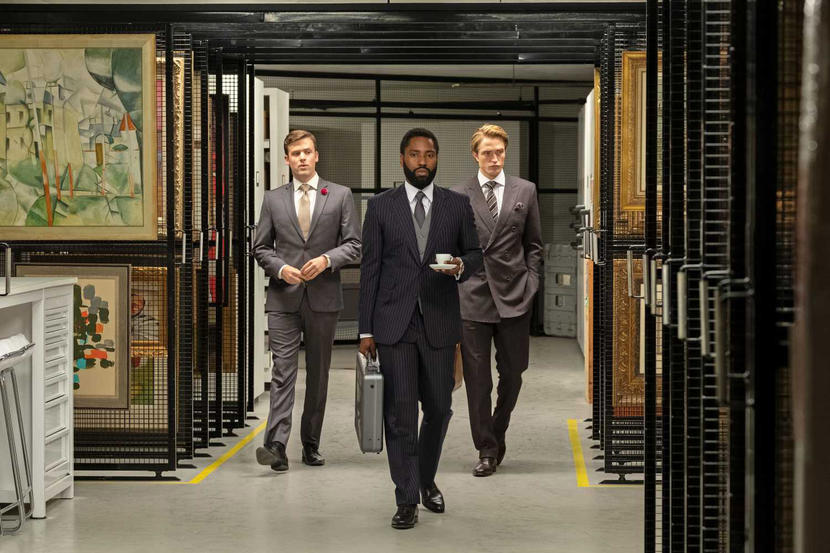 What can you tell us about your character?
My character is a colleague of John David Washington's character, and he is English. That is all I can say at the moment [laughs].
Okay, let's talk about Christopher Nolan. Are you a fan of his films?
Yeah, I think everybody is a fan of Chris's films. I think he's one of the only directors consistently making incredibly ambitious, complex blockbusters on a massive scope. They're always original and surprising – you never feel you're being spoon-fed. And every film is totally different from the last one. I mean, when Dunkirk came out, it was so subtle. A masterpiece. And then to come out with Tenet after. This movie is just a spectacular feat of engineering and vision in every way.
What was it like working with him for the first time?
I won't lie to you, pretty much every actor wants to work with him, so I was very excited. It's quite amazing to watch him work on a huge movie like this where there are so many moving parts. But Chris is just completely level and even-keeled the entire time – absolutely nothing stresses him out, nothing rocks him [laughs]. I've certainly never quite seen anything like it. It was a hard shoot in a lot of ways, but it was a great time.


You were part of an amazing ensemble cast…
It's just the most incredible cast, and with such a complex script, it was just lovely to know that everyone was on the same page. I'd never met John David [Washington] before, and I luckily got on so well with him, which is great considering the majority of my scenes were with him and we were working so closely together for however many months it was. It's probably one of the best friendships I've made while doing a movie.
Some stunts involved doing things forwards and backwards? That must have been interesting…
It was complicated because it's not like actual fighting. I mean, you're already doing movements that are somewhat exaggerated and completely unnatural, and then trying to do that in reverse was a pretty intimidating task. And on top of working against your natural inclinations, your character is supposed to be kind of an expert. Then you're looking at the stunt guys, who've been training for weeks and weeks, and even they were finding it really difficult in the beginning.
How did being in a mostly physical environment help your performance?
It definitely helps, and also Chris allowed us to do many of our own stunts. There are scenes where I'm driving with things blowing up and buildings falling down and helicopters everywhere and it felt totally real. I don't know how many times I'll ever be able to experience that in a movie. There's nothing quite like it.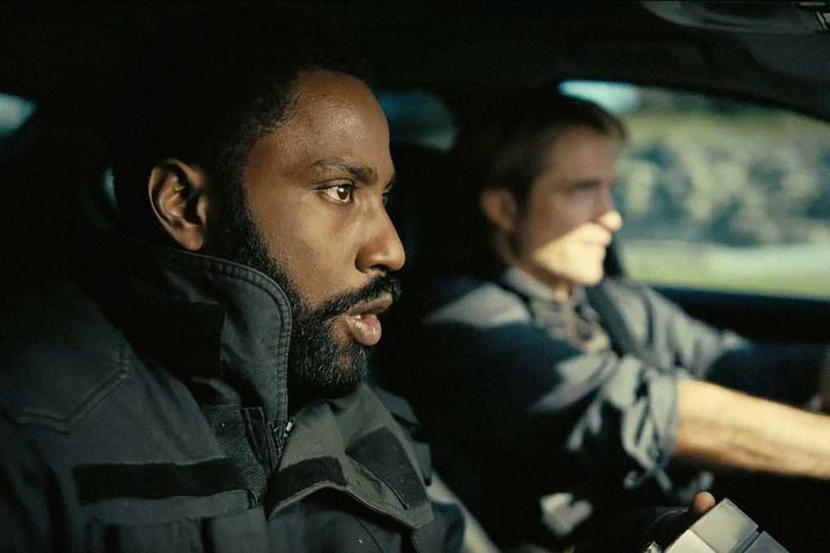 Why do you think this film absolutely needs to be seen on the big screen?
It's incredibly ambitious… And incredibly complex. I mean no one makes movies like Chris in the first place, and this is kind of Chris Nolan on steroids with all of the new technology within the IMAX cameras, which were designed especially for this movie. I can't really imagine not seeing it in a theater. And now with people who haven't had the ability to go to the cinema for months and months, having this to look forward to will be a really great thing. I think it really shows what is possible in cinema. I mean Chris really, really wants to push the limits of what you can do on film with almost zero visual effects. It's a very immersive experience and nothing really captures that more than seeing it on the biggest possible screen.
The studio, cast and crew are certainly trying to make Tenet an event movie, and with Nolan's track record who are we to disagree.
Tenet will hit cinemas on August 27.
Be the first to get all the latest Dubai news, reviews and deals into your inbox by signing up to our free
newsletter
,
click here to sign up
.