You're fresh off the plane and have just touched down on Dubai soil. It's hot, you're excited and the beach is calling your name. But before you throw down your bags and charge towards the waters, do yourself a favour and brush up a bit on your local knowledge. We've listed everything from registering for your Ejari, to where you can head for the best brunch in the city, so you can properly enjoy your time in the best city in the world.

Yes, there's now 5% VAT on everything
Decades of tax-free living came to an end in 2018 with the introduction of VAT. But set at five percent, the new levy seems a small figure when compared to 150 countries already implementing VAT or a similar method of taxation (in the UK, for example, VAT is 20 percent). The tax applies to everything from eating out to petrol to hotel stays.

You'll need a letter from your company to set up your bank account
Opening your bank account in Dubai can be a little bit trickier than what you're used to. You'll need a letter of no objection from your sponsor and you may need a salary certificate, depending on your bank. Many banks allow you to apply online or over the phone, though you'll need to appear in person to provide your passport (including visa pages).


The week starts on a Sunday
The official rest days in the UAE are
Friday
and
Saturday
, with Sunday being the start of the working week. Most
brunches
fall on a Friday afternoon, and the weekends are also an excellent time to hit one of Dubai's many
beaches
, many of which have day packages, or head to one of the public beaches for a freebie.
There are three mobile providers to choose from
Take your pick from du, Etisalat and Virgin Mobile. There isn't a great deal of difference between the providers and all three offer post-paid and pre-paid mobile services – so basically a pay-as-you-go and a billing option. You can also get phones with a monthly payment plan with prices depending on the models. Data packages in the UAE can be a little more expensive than you might be used to in other countries, but Virgin Mobile offers a "pay for what you actually use" service that provides a flexible plan you can change month to month.
Taxis are cheap – but the Metro is excellent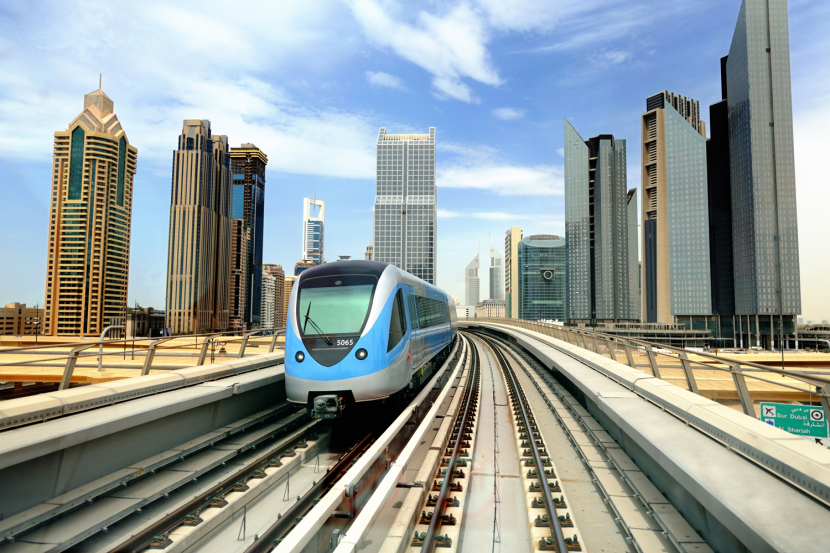 Taxis are the most common way of
getting around
in Dubai. They're well-maintained, air-conditioned, and they'll cost you around Dhs1.82 per kilometre. Fares start at Dhs5 when flagged and the minimum fare is Dhs12. That being said, the
Dubai Metro
is a brilliant way of getting around. The cheapest way to travel is in standard class, with a single journey starting at Dhs3 and rising to Dhs7.5. The lines stretch from one end of the city to the other, stopping at most major destinations, including
Dubai Marina
,
Business Bay
and
Old Dubai
.
Pretty much everything delivers to your door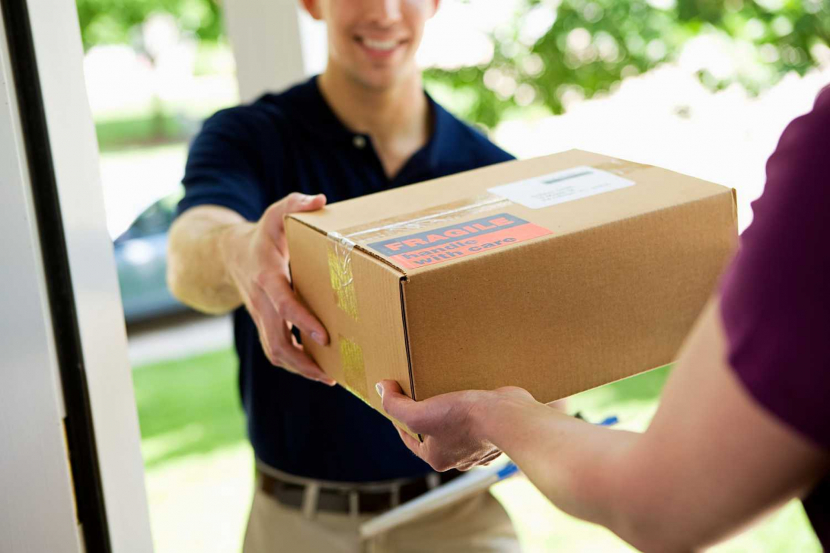 Theoretically, once moving to Dubai, you need never leave your home again (if you didn't mind turning your back on the many
brunches
,
pool clubs
,
ladies' nights
and the like). Practically everything
delivers to your door
, including food, laundry, groceries, pharmacy… the list goes on as the step count goes down.
Finding a place to live happens really quickly…
Nowhere to live
? No problem. You can be on the verge of homelessness one day in Dubai and living in the pad of your dreams the next. Not because you've suddenly come into wads of cash, but because the rental market moves so fast. It's probably worth looking a couple of weeks in advance of your moving date, but once you've found the home of your dreams be prepared to act fast before someone else takes it from under your nose. It's common to be expected to be ready to move into a place the same week you find it.
Rental payments and estate agents operate slightly differently here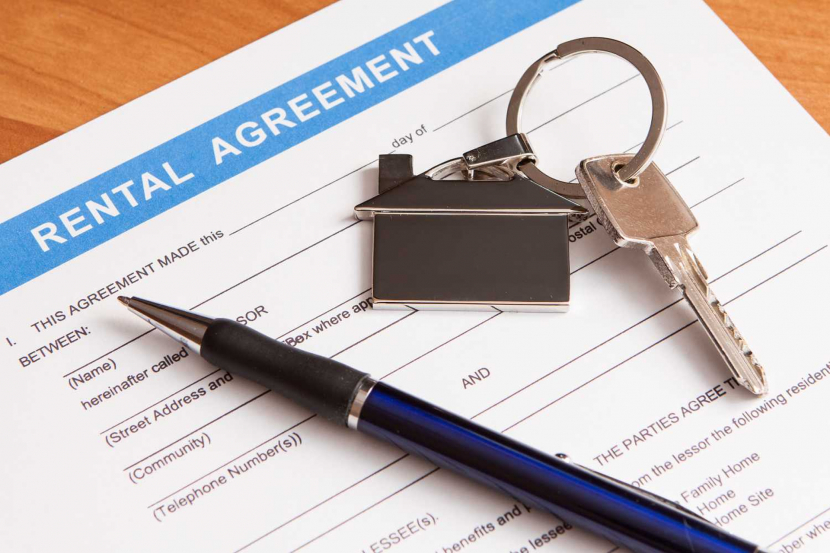 One of the biggest differences you'll notice is that the majority of Dubai landlords are still fairly reluctant to let you pay your rent on a monthly basis. Many will ask you to meet your annual costs in just four, three or two cheques – or even stump up the whole lot at once (though this is becoming less and less common). Multiple cheques are becoming more common, but be prepared to negotiate. If you can stump up the cash in fewer cheques, you may be able to get yourself a better deal. On estate agents – if you find your apartment or villa listing on sites such as Dubizzle, don't expect to be shown around the property. Many agents will simply ensure the place is left unlocked, and leave you to your own devices. You'll still have to pay them their five percent, unfortunately.
But the good news is rent has become more affordable this year
According to a trend report from ProperyFinder.ae, Dubai rental prices have continued to decrease in the first six months of 2019. One of the most affordable communities in Dubai is Dubai Silicon Oasis, while one of the most expensive is in
Palm Jumeirah
. For more on rent, click
here
.
Getting a driving licence is relatively easy (if you already have one in your home country)
Getting back behind the wheel is a smoother ride if you already have a driving licence from one of a list of 36 approved countries (see
www.dubai.ae
for the full list). All you need then is your passport, a residence permit copy, your current driving licence, a no-objection letter from your sponsor, an eye-test certificate and Dhs870. We didn't say it was cheap…
You need a licence to drink alcohol
If you want to consume, store or transport alcohol in this city, you need to have an
alcohol licence
. It's the law and it doesn't matter where you are – whether you're in a bar or restaurant, in your home or someone else's – you need one. You will need copies of your passport, visa, a passport photograph and Emirates ID in order to submit an application for a licence and following changes in April 2019, you no longer need an NOC or tenancy contract in order to apply. Once you've submitted the paperwork and paid the Dhs270 fee, it will take four weeks to receive your licence and once it's ready for you to collect, it often comes with vouchers for restaurants and bars across the city that are worth at least Dhs270 fee you paid.
We have two national sports
Shopping
and
eating
. Dubai is home to an astonishing number of shopping malls, each one larger, grander and more mind-blowingly city-like than the next. They've got
ice rinks
in them. They've got
ski slopes
in them. They've got shark-filled
aquariums
in them. And as an homage to the other national sport, they've also got an absolute abundance of restaurants in them, alongside world-beating food courts. At least all that shopping will work off those extra burgers.
The best restaurant in Dubai is Il Borro Tuscan Bistro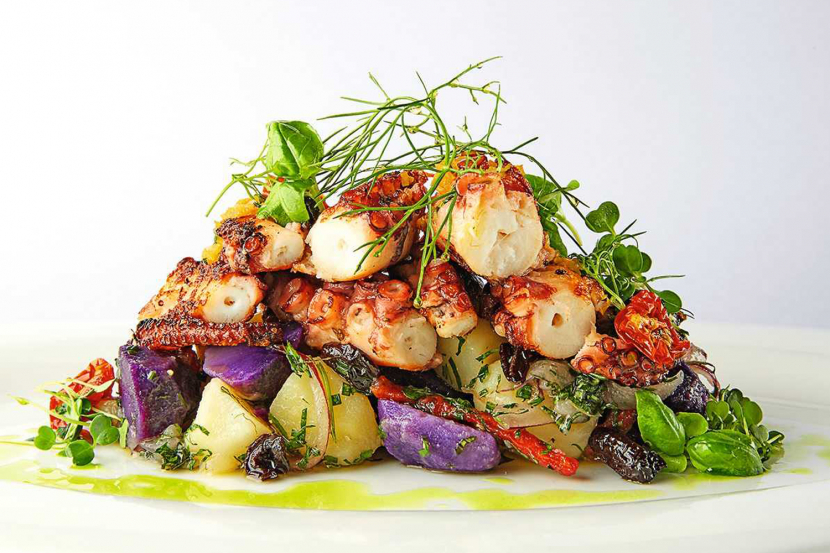 Because this is need-to-know information. This classy
Italian
works with ingredients supplied by the original estate in Tuscany, and this is reflected in the taste and quality. Simple, yet delicious, the fresh produce does the talking in the dishes here, all of which are served up in an upmarket, yet unstuffy environment. Inside boasts white tablecloths and olive trees, while outside you'll enjoy views over
Jumeirah Al Naseem
hotel's Turtle Lagoon.
And Dubai's best budget restaurant is Vietnamese Foodies
Like Vietnamese food? Prepare to love it. Dishes here are true to the nature of eating in the Southeast Asian nation, with a huge focus on fresh, vibrant ingredients, light, healthy cooking techniques and accessible pricing. Two can eat like kings for under Dhs100 and four for under Dhs200, making it the best budget restaurant in town in 2019.
The best bar in Dubai is The Penthouse
This is the best bar in town full stop. Big DJ nights every Thursday ease into a chilled-out Saturday
ladies' day
poolside brunch. The
bar food
is excellent and there's a fantastic
ladies' night
on a Tuesday when you'll get three free drinks. But it's all about them
views
– the most visitor-friendly vistas in Dubai, which help us unleash our inner tourist, too. If there's one place in Dubai you must visit, it's here. The views are unrivalled and the venue is fantastically chic. Go, now.
The best pub in Dubai is The Irish Village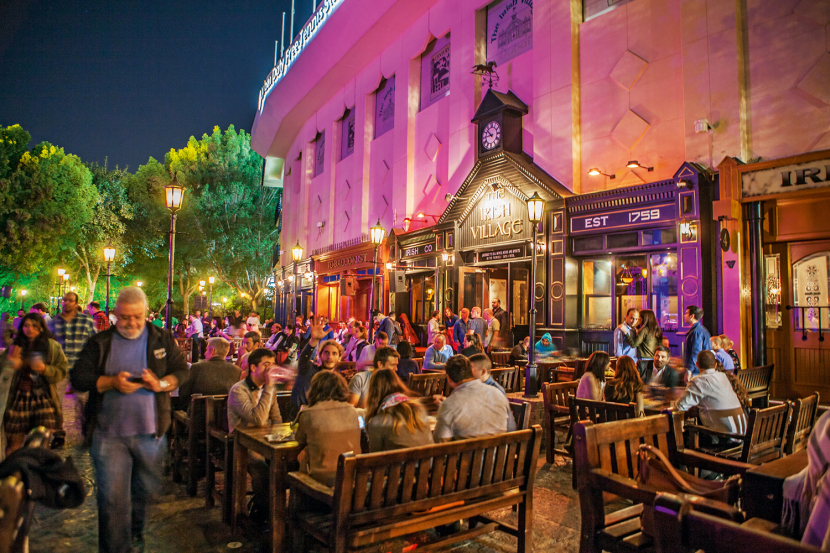 A Dubai institution, going strong for more than two decades,
The Irish Village
and its enduring presence continues to charm hordes of expats every week. Its large garden and homely feel make it a wonderfully low-key favourite among residents. With regular live music, good food and a great vibe, The Irish Village should be your default
pub
option.
The best brunch in Dubai is the Traiteur Brunch at The Promenade
Taking place on the banks of the Creek – with views out over the sparkling waters and fancy yachts – Traiteur brunch has the ideal setting. There are mountains of seafood and it also has an extremely impressive cheese table, traditional roasts, a walk-around kitchen and even a dedicated dessert room. Go for the seafood. And the cheese. And the views. And, well, all of it.


The best ladies' night in Dubai is STK JBR
Yes, ladies' nights are thing in Dubai. Every night of the week, there are bars across the city serving up free drinks and bargain dinner deals for the fairer gender. This happening steakhouse in JBR is part dining room, part party. Dinner here is a lively affair, with dancing, fireworks, live entertainment and more. It can get pretty pricey, too, which is why its ladies' night is so marvellous. Expect five free drinks during the first sitting, three free drinks during the second sitting (or just by the bar) plus two courses for Dhs199, or three courses for Dhs239. It's fun, it's upbeat and it's one to get dressed up for. Take your mates, take your mum, take visitors – just go.

Another titan of the nightlife scene, Barasti is perennially popular, and not just because of its big screen. It serves great food and the vibe on the main middle deck is properly chilled-out. Let's not forget the pool downstairs and an awesome beachside hangout with a dancefloor on the sand. Which is needed when this place kicks off with regular major music festivals that you'll find on the calendar throughout the winter months.

The best club in Dubai is Drai's Dubai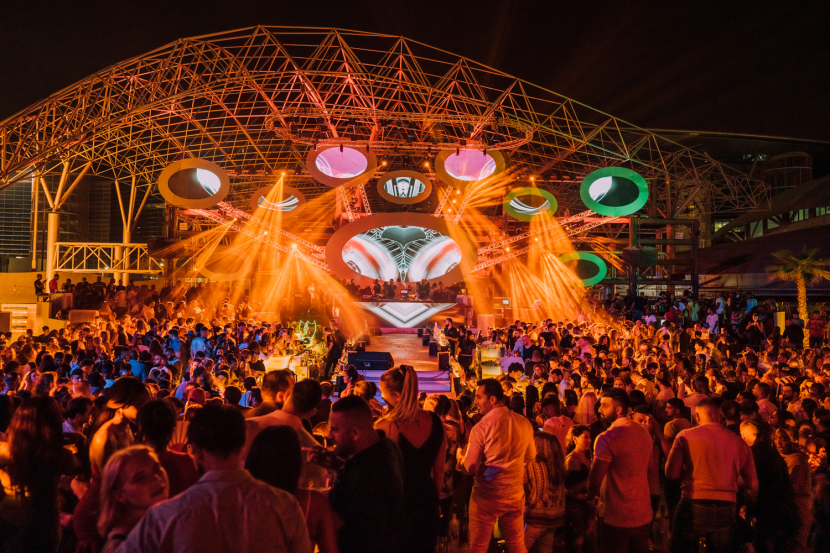 In a nightlife industry that has been dominated by some absolutely superb nightclubs in recent years, Drai's smashed its way into the city's elite. Initially a day-to-night pool club, it transformed itself entirely in late 2018 and is now the best nightclub in Dubai as far as we're concerned. International acts hit the stage regularly and Dubai's clubbing masses flock here twice a week.

The best beach club in Dubai is Nikki Beach
Head here for unfettered views out to sea, and some stonking parties. Enjoy lively ladies days, brunches and pool days.

For everything you need to know about moving to Dubai and living in Dubai, click here.

Want Dubai news directly to your inbox? Subscribe to our newsletter here.
Be the first to get all the latest Dubai news, reviews and deals into your inbox by signing up to our free
newsletter
,
click here to sign up
.