Dubai residents and citizens are being urged to stay at home and stay safe in the current climate, due to the global outbreak of coronavirus.

The UAE Government is actively encouraging the public to stay at home, releasing a statement advising people to stay at home "unless absolutely necessary" yesterday (to read it click here).

And the city has put in place several ways of urging people to stay home, some of which you might have noticed.

Sheikh Hamdan bin Mohammed bin Rashid Al Maktoum, the Crown Prince of Dubai, posted a powerful message to his 9.6 million Instagram followers saying:

"Every day, we see the global situation around COVID-19 worsening at an exceptional pace. However, thanks to the tireless and incredible efforts of our emergency response teams, we have managed to protect ourselves and our communities till date. Going forth, maintaining this status needs us all to urgently recognise the seriousness of the new reality we live in. We (Dubai) are not immune.

"This pandemic is a very real threat to each and every one of us, our families and friends. The only way to guarantee that we safeguard the wellbeing of our loved ones is to act now, together and without exception. Stay home.

"Social distancing is not a matter of choice. It is a critical demand from every one of us, in order for our city and our society to remain safe.

"Remember that we are only as strong as our weakest link. We're here for you, and trust that we can count on your commitment to act responsibly."

Last night (Monday March 23) Dubai's Burj Khalifa, the world's tallest building, had a message echoing this, as it lit up with #StayHome in both Arabic and English.


Mobile phone users across the country will have also seen that their mobile network name has been changed to: STAY HOME.
What's more, if your phone provider is du, you may have also noticed that when making calls the ringtone has now also changed, encouraging people to stay home, with the message:
"Dear caller, staying at home keeps you and your loved ones safe from COVID-19."
The Dubai Police has even started using drones to ensure that we all observe the message of staying at home. Colonel Saeed Al Madhani, Director of Ports Police Station in Dubai, stressed the Dubai Police's HQ keenness to utilise the latest modern technologies in implementing government decisions.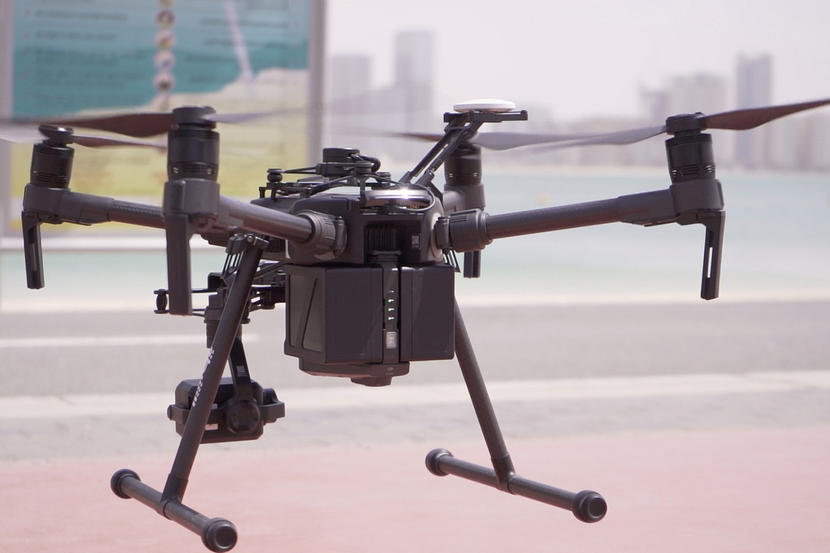 Al Madhani is urging everyone to adhere to the precautionary instructions for Covid-19, avoid crowded places and to stay home, wishing everyone safety and security.
We think the message is loud and clear – stay home and stay safe, Dubai.
For your essential guide to spending more Time In, click
here
.
Click for the latest on:
Top takeaways
Concert live-streams
Virtual art galleries
Movies and series to binge-watch
Home workouts to try
Audiobooks to listen to
Hobbies to learn
Be the first to get all the latest Dubai news, reviews and deals into your inbox by signing up to our free
newsletter
,
click here to sign up
.