With the limits on movement partially reduced during Ramadan throughout the UAE, hotels have started to reopen – in compliance with UAE government advisories.

Hotels must adhere to the UAE's strict health and safety rules, and make sure they are in line with the directives from the Ministry of Health and Prevention and the National Emergency Crisis and Disaster Management Authority (NCEMA).

Here's what some of the first few hotels to reopen in the UAE look like with social distancing measures in place. As for restaurants, here's a full list of which are open, along with what restaurants looks like.

To take part in Time Out's UAE-wide social distancing survey, and tell us how you're adapting, click here.

Dubai
JA The Resort Dubai
As of May 12, Dubai hotels have now reopened, along with private beaches for in-house guests. JA The Resort's 800m private beach will be free to access, with the resort taking into account authorities precautionary measures. This includes space between sun loungers, guests and staff wearing face masks and only allowing a certain amount of people in a community space at one time. While some facilities remain closed for now due to government directives, guests still have options for activities such as horse-riding, in the Captains Bar, La Fontana restaurant or on the four floodlit tennis courts, squash and badminton courts. Sports activities will be able to have gatherings of up to five people.
JA The Resort, Jebel Ali, www.jaresortshotels.com/dubai/ja-the-resort (04 814 5555).
Jumeirah Al Naseem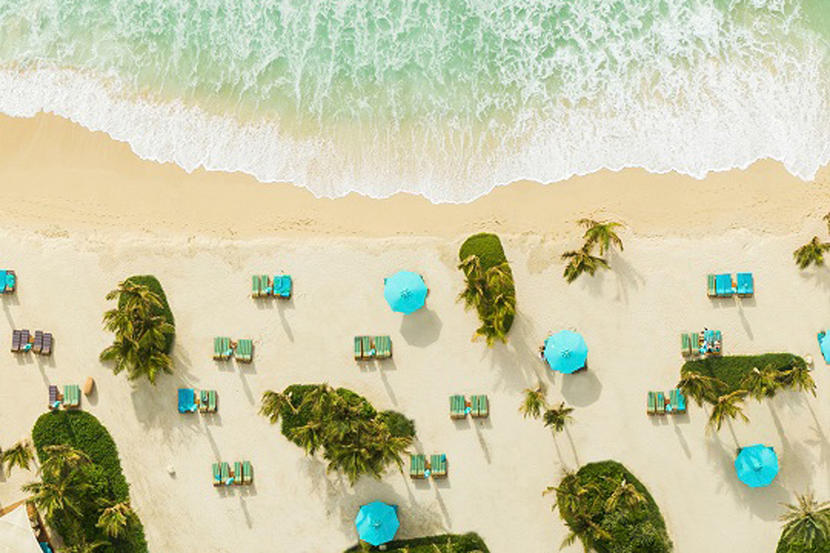 As of May 14, the beachside resort has reopened its doors, along with its two kilometer private beach. The hotel is strictly abiding by social distancing measures, operating at a limited occupancy with temperature checks on arrival, placing sun beds two metres apart and ensuring all guests wear masks in public areas. Restaurants KAYTO, Rockfish and Shimmers are also open for guests to dine at, also following precautionary social distancing directives.
Madinat Jumeirah, Umm Suqeim, www.jumeirah.com/janultimatestaycation, reservations@jumeirah.com (800 58634724).

Ajman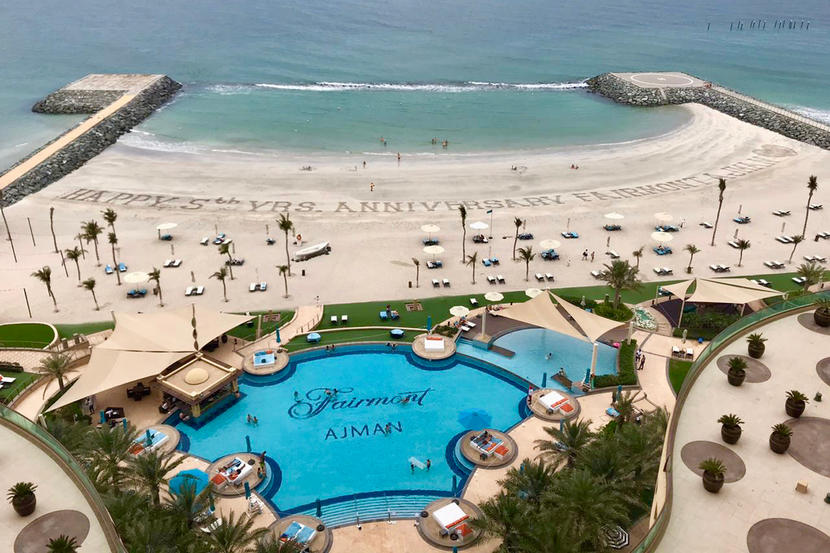 Fairmont Ajman has opened its beach and pool, with social distancing measures. Sunbeds have been separated. Across all public areas, guests are required to wear masks, and that includes at the beach and pool. The hotel is conducting temperature checks upon check-in, and then again when arriving by the poolside.
Sheikh Humaid Bin Rashid Al Nuaimi Street, Ajman, www.fairmont.com/ajman, ajman@fairmont.com (06 701 5757).
The Oberoi Beach Resort, Al Zorah
All guests and employees entering the hotel are being screened for their body temperature. And, as an added safety measure, the spa is currently not in operation. Along with this, all touch points in public areas like door handles, elevator buttons, counter tops, table tops, railings, etcetera, are cleaned continuously using a sanitiser/disinfectant. All beaches and pools are now open.
Al Zorah, Al Ittihad Road, Ajman, www.oberoihotels.com/hotels-in-al-zorah-ajman (06 504 4888).
Fujairah

Fairmont Ajman's sister resort has fully opened as of Thursday May 7, reopening its private beach and three swimming pools, along with its five food and beverage venues. It was given approval from the Dibba Tourism & Antiquities Authority and in line with the directives from the Ministry of Health and Prevention and the National Emergency Crisis and Disaster Management Authority (NCEMA). With this, guests in all public areas are required to wear masks, including beach and pools. Sunbeds have been seperated, only a limited number of people are allowed at the pool and beach at one time.
Mina Al Fajer, Dibba, Fujairah, www.fairmont.com/fujairah (09 204 1111).
InterContinental Fujairah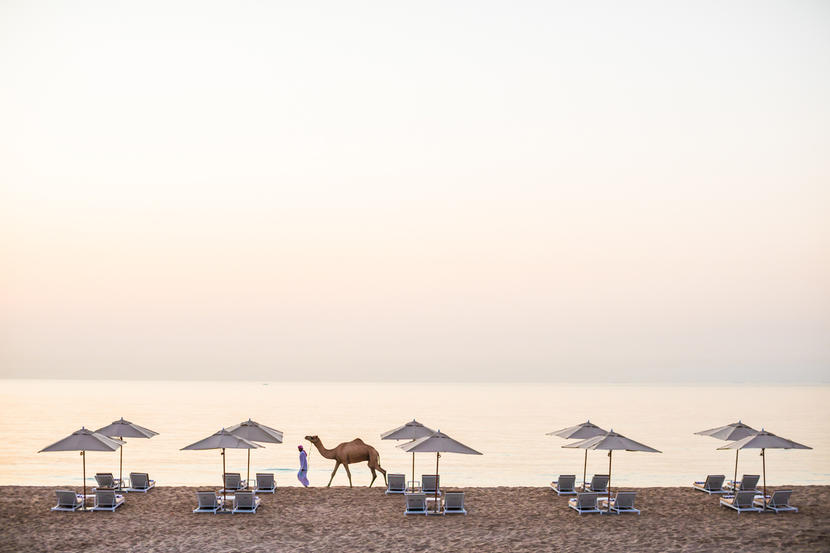 The hotel has officially fulled reopened under the safety directives of the UAE. the InterContinental increased the frequency of cleaning public areas (including lobbies, elevators, door handles, public bathrooms) and high-touch points in guest rooms. The hotel has also reviewed food and beverage services in accordance with current food safety recommendations at food outlets. Its private beach, infinity pool and in-room dining service are also open, with sunbeds spread apart and social distancing practices taking place.
Al Aqah Beach, Dibba Road, www.ihg.com/intercontinental/hotels/us/en/fujairah (09 209 9999).
Be the first to get all the latest Dubai news, reviews and deals into your inbox by signing up to our free
newsletter
,
click here to sign up
.