WINNER
Alici
Officially the best seafood restaurant in Dubai, Alici is a cute Italian spot on Bluewaters Dubai. Translating as "anchovies", Alici serves up plenty of dishes containing the starring fish ingredient – marinated, fried, in pasta – and there's loads more tasty seafood on the menu, too, which is shipped in daily from Italy. With Amalfi coast vibes, you could almost be on holiday at this cute Italian seafood restaurant.
Open daily noon-3.30pm, 7pm-midnight. Bluewaters Dubai, www.alici.com (04 275 2577).

HIGHLY COMMENDED
Ibn AlBahr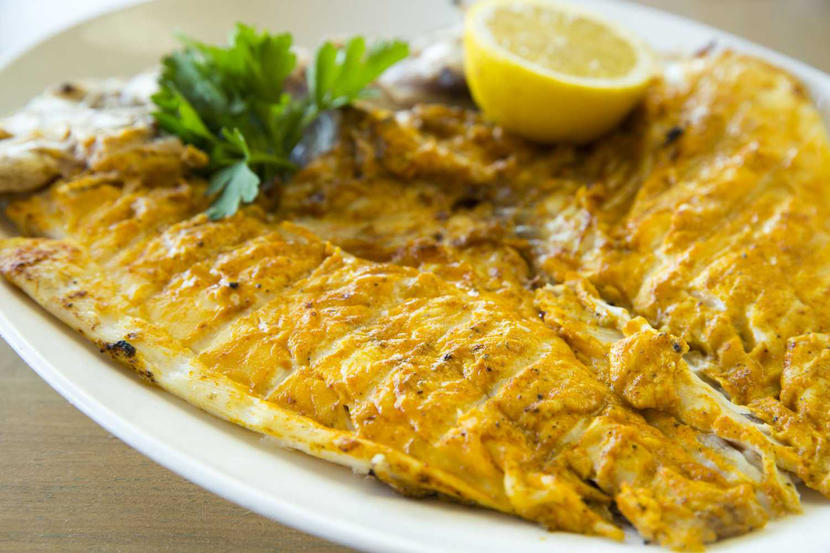 This buzzy Lebanese seafood restaurant is Dubai beachside dining at its very best – unfussy, great value for money, accessible and most importantly, consistently tasty. Top tip: skip the main course menu and take your pick from the display of freshly caught local fish, prawns, crab and lobster that's waiting to be cooked to order. Stunning seafood at one of the best toes-in-the-sand seafood restaurants on Palm Jumeirah.
Open daily noon-midnight. Club Vista Mare, Palm Jumeirah, www.ibnalbahr.me (04 553 9575).
Ossiano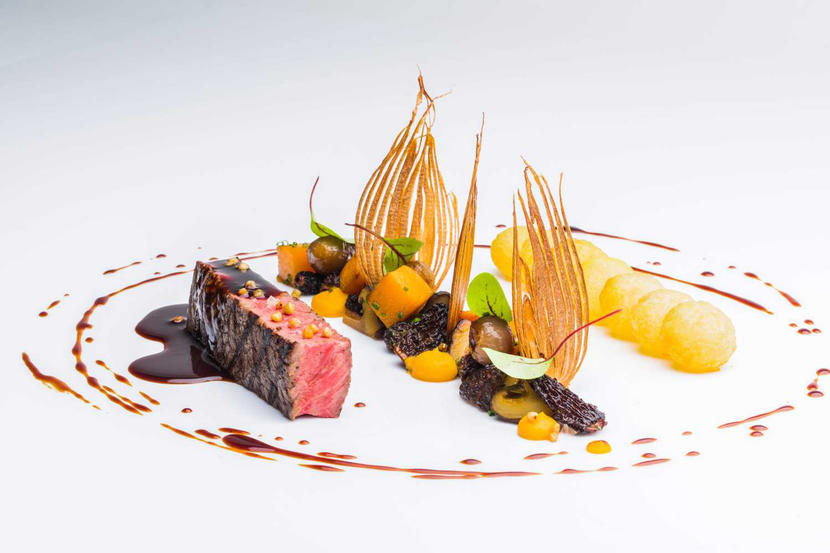 Ossiano is a bit of a Dubai institution – and with good reason. This seafood restaurant at Atlantis The Palm on Palm Jumeirah. Excellent service, swish surroundings – and a massive fish tank to get you in the mood for all of the seafood you're about to, ahem, eat. The swish setting isn't let down by the food, with the majority of the menu being super-fresh and super-exquisite seafood. One of the best seafood restaurants in Dubai and perfect for a special occasion.
Open Sun-Thu 6.30pm-10pm, Fri-Sat 12.30pm-2.30pm, 6.30pm-10pm. Atlantis The Palm, Palm Jumeirah, www.atlantis.com/dubai (04 426 2626).
SHORTLISTED
Al Mahara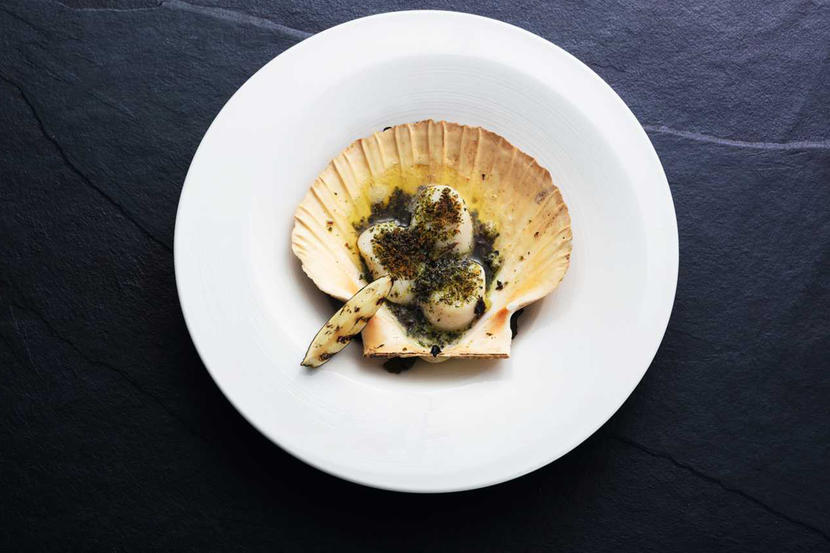 Seafood restaurant Al Mahara at Dubai's world-famous Burj Al Arab, translates to "oyster shell" in Arabic. It serves up super-fresh, top-notch, sustainably-sourced shellfish and fish and the menu features plenty of outstanding dishes. The seafood restaurant, which has a central aquarium that diners sit around, is on the pricey side (as you'd expect from such an iconic location) but it's worth it for the quality of fish dishes.
Open Sat-Wed noon-2.30pm, 7pm-10.30pm, Thu-Fri noon-2.30pm, 7pm-11pm. Burj Al Arab Jumeirah, www.jumeirah.com (04 301 7600).
Babel



Brought over from Lebanon, where it has multiple branches, this seafood restaurant in Dubai's La Mer is little short of brilliant. Save this one for a lazy weekend lunch – when you've hours to indulgently while away, and journey through a menu of mezze, salad and an abundance of fantastically fresh seafood.
Open Sun-Thu noon-midnight, Fri-Sat noon-1am. La Mer, Jumeirah 1 (04 419 0220).

Hook & Cook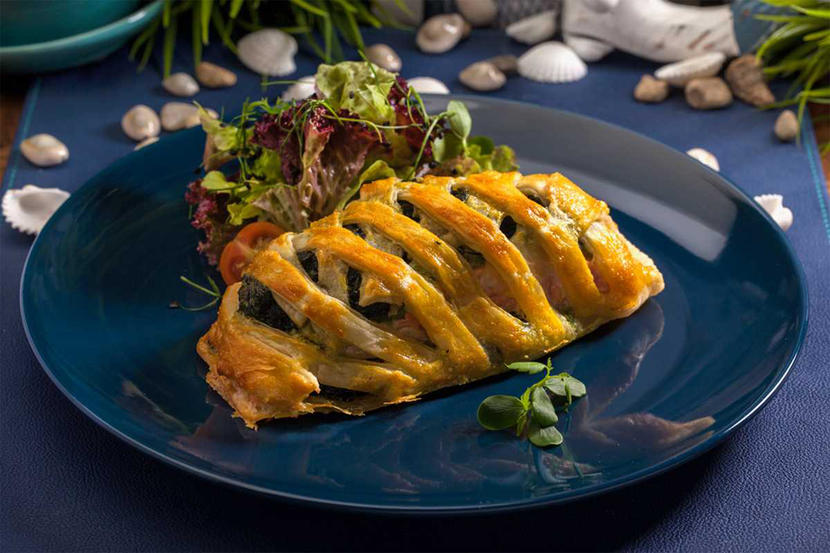 The freshness of the ingredients and care in cooking shines through at this cute Palm Jumeirah seafood restaurant. The food here is fantastic, portions are plenty large enough to share and it's all super-fresh. There's everything you'd expect on the menu from seafood pastas and fried fish to chilli crab.
Open Sun-Wed 11am-midnight, Thu-Sat 11am-1am. The Pointe, Palm Jumeirah, www.hookncook.ae (04 244 3214).
Marea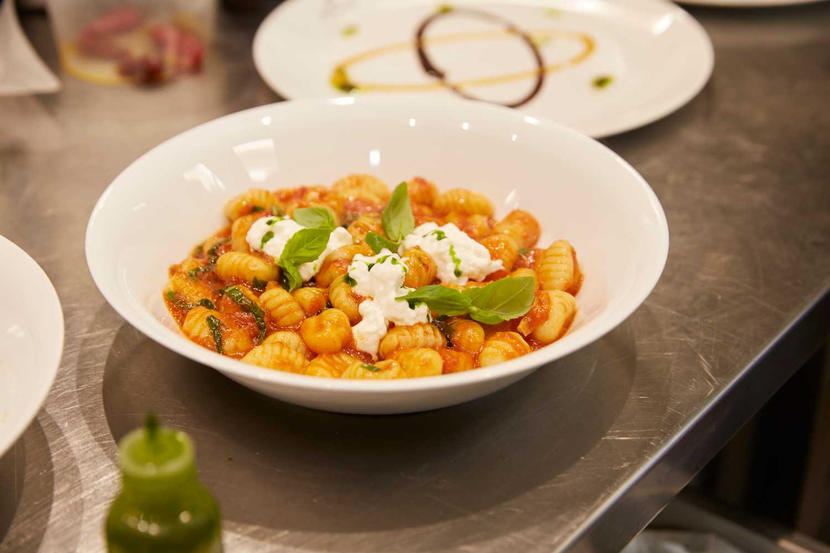 This Italian seafood restaurant in Dubai's DIFC by way of New York (where it boasts not one, but two Michelin stars) is the absolute business. Of the antipasti, don't miss the salty, squidgy grilled octopus with brilliantly bouncy fregola, or the lightly coated fritto misto and for mains go for the roasted wild turbot – it's an absolute hit.
Open Sun-Thu noon-4pm, 7pm-1am, Fri-Sat noon-4pm, 7pm-3am. Gate Village 7, DIFC, www.marearestaurant.com/dubai (04 583 6366)..
NOÉPE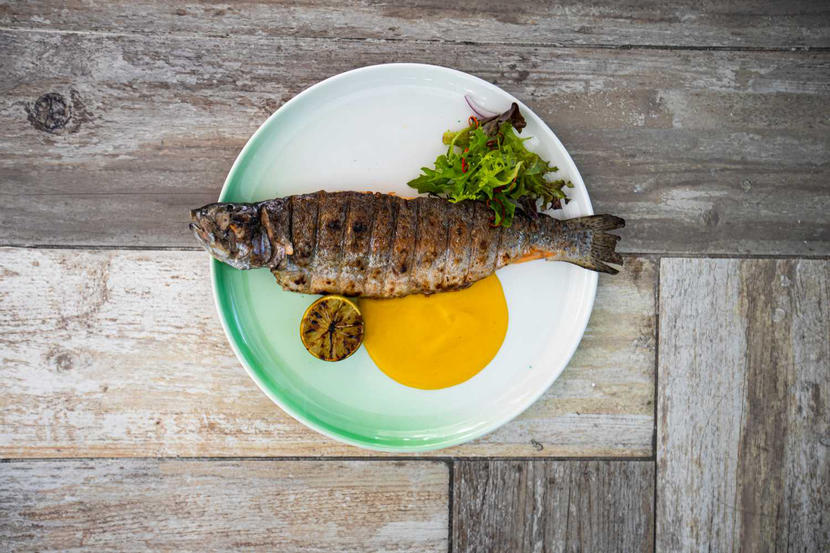 The coastal theme runs throughout the menu of this seafood restaurant overlooking Dubai Creek, which is separated into two sections – Nikkei-inspired dishes and ones inspired by California. Fresh shellfish is without a doubt the shining star here. Don't miss the lobster, it's delicious. A perfect spot for chic vibes, fresh food and picture-perfect views.
Open daily 5pm-2am. Park Hyatt Dubai, Creek, www.hyattrestaurants.com (04 602 1814).
Pierchic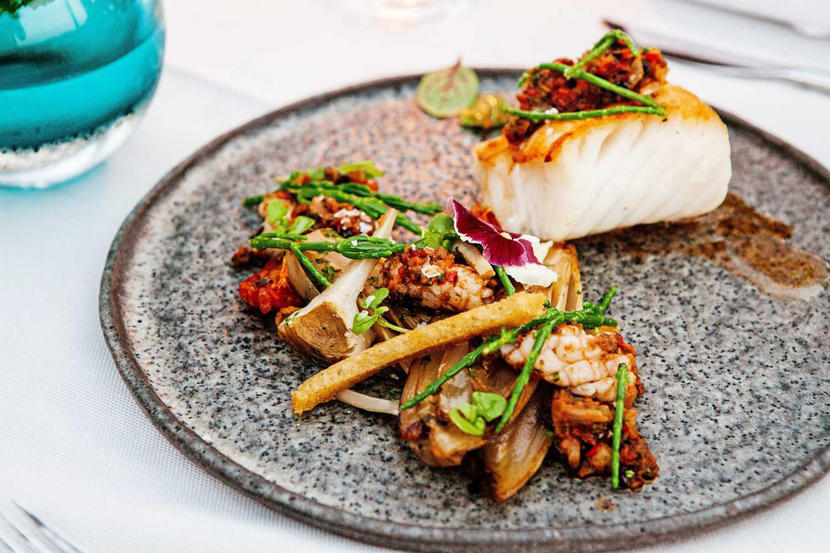 Another Dubai institution when it comes to superb seafood, Pierchic – which is located at the end of a long jetty near to Dubai's iconic Burj Al Arab Jumeirah – is a big hitter. On the concise menu you'll find a selection of caviar, soups, salads and of course, super-fresh seafood.
Open Sun-Thu noon-3pm, 6.30pm-11pm; Fri-Sat 12.30pm-4pm, 6.30pm-11pm. Jumeirah Al Qasr, Umm Suqeim, www.jumeirah.com (800 666353).

The MAINE Oyster Bar & Grill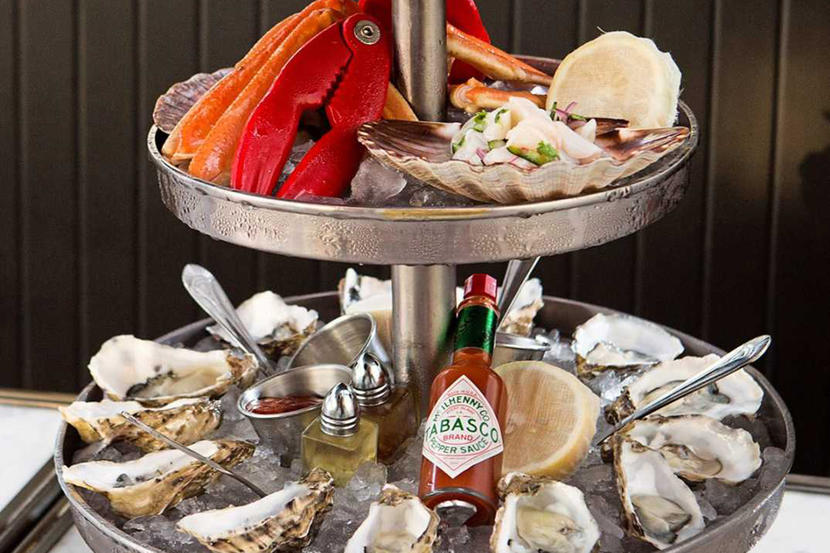 This US-style oyster bar and grill is a JBR hotspot, but we're here to talk food, right? The oysters are class, the lobster roll is great for a snack, and the family-style menu is made up of shellfish, hot and cold fishy dishes and meaty mains. A mainstay on Time Out Dubai's best seafood restaurant list with good reason.
Open Sat-Tue noon-11.30pm, Wed-Fri noon-12.30am. DoubleTree By Hilton Hotel Dubai - Jumeirah Beach, The Walk, JBR, www.themaine.ae (04 457 6719).
Be the first to get all the latest Dubai news, reviews and deals into your inbox by signing up to our free
newsletter
,
click here to sign up
.