Abu Dhabi Showdown Week is shaping up to be something pretty special.

By now you're probably aware of the massive UFC event and two huge concerts by Red Hot Chili Peppers taking place at the all-new purpuse-built arena on Yas Island.

You may have even read about the happy hours and parties taking place across the city and the bunch of fitness events you can sign up for and watch.

But there's also loads more going on across the capital and we're particularly excited for the Knockout Burgers part of Showdown Week.

We've teamed up with the organisers and more than 35 bars, pubs, cafes and restaurants across the city to bring you some incredible burger deals.

Here are some seriously big burgers to try if you've got an appetite.

Appaloosa


The Burj Khalifa burger is possibly one of the most outrageous things we've ever seen. Standing at 30cm high it consists of a tower of wagyu beef burgers, melted cheese, bacon, lettuce and mayonnaise. Or, if you want something with a little more kick and less height, then you can always go for the Explosive RDX burger with pepper spread, lemon aioli, a paprika bun and lettuce.
Dhs60 (Explosive RDX), Dhs129 (Burj Khalifa). Marriott Hotel Al Forsan, Khalifa City A (02 201 4131).

Belgian Cafe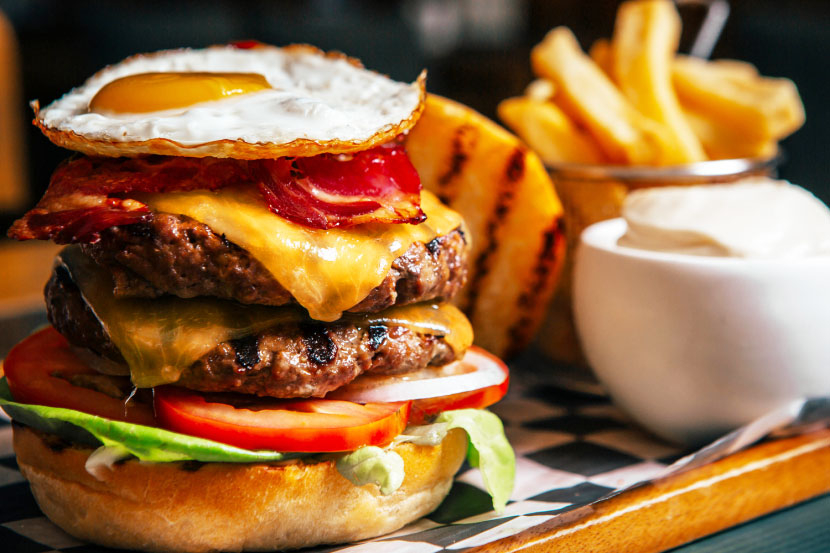 The Big Boys Burger isn't just for big boys, we've been assured ladies and smaller gents can order it, too. But whatever your size when you start, we guarantee you'll be a little bit bigger when you've finished it. This super combo will set you back just under Dhs150 and it comes with a glass of Belgian hops too. It's the classy way to do pub grub.
Dhs149. InterContinental Hotel Abu Dhabi, King Abdullah Bin Abdulaziz Al Saud Street (02 304 8304).

Coopers Bar and Restaurant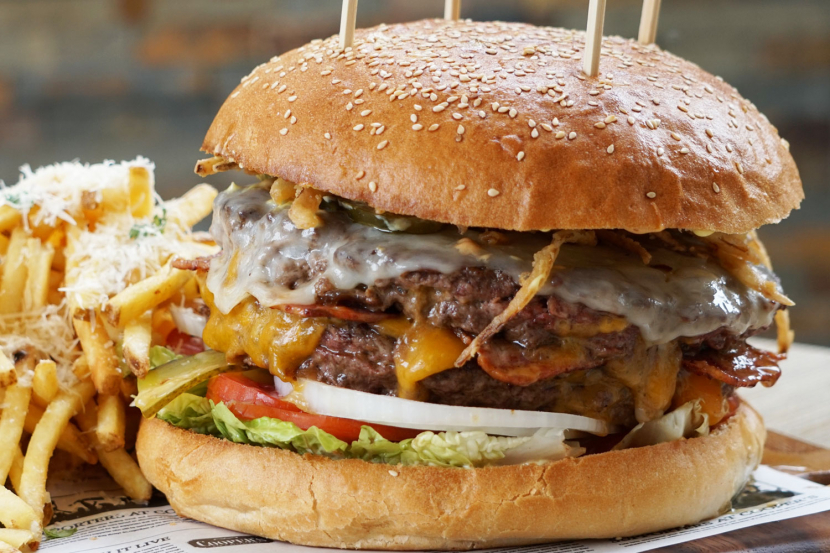 The friendly pub has created a monstrous burger in honour of Showdown Week. The giant 1.5kg burger consists of two huge patties of premium beef, cheddar cheese, gherkins, onion, tomatoes and lettuce in a freshly-baked roll. As if that wasn't enough, there's also a hearty serving of fries and a bottle of selected hops with it too. Make sure you arrive hungry. Thnk you can handle it? Sign up for the Ultimate Burger Championship and show what you've got.
Dhs149. Park Rotana Abu Dhabi, Khalifa Park area (02 657 33250).

Heroes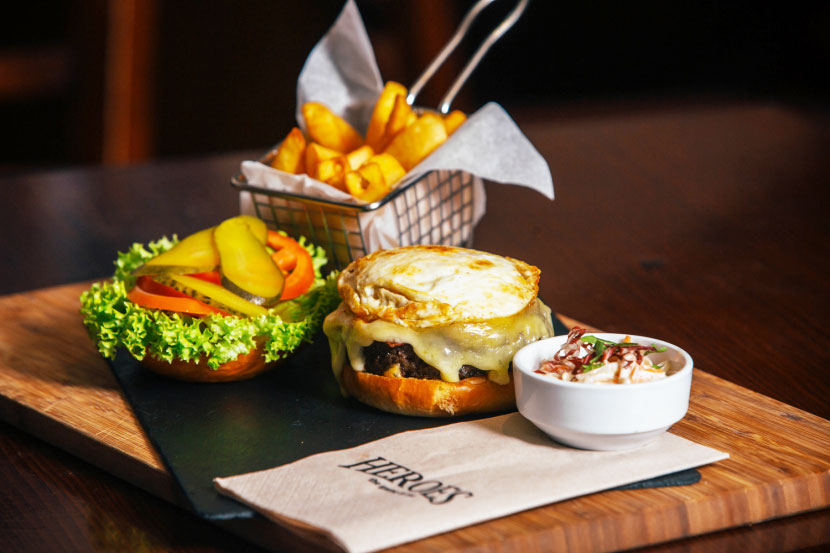 The casual pub has come up with two creations for Showdown Week. The barbecue pulled-beef burger features shredded slow-cooked beef with barbecue sauce and pickled gherkin, while the towering Heroes burger is laden with a fried egg, beef bacon, salad and coleslaw. If you finish that you really will be a hero.
Dhs80 (burger). Crowne Plaza Abu Dhabi, Sheikh Hamdan Bin Mohammed Street, Al Markaziyah (02 418 2495).

PJ O'Reilly's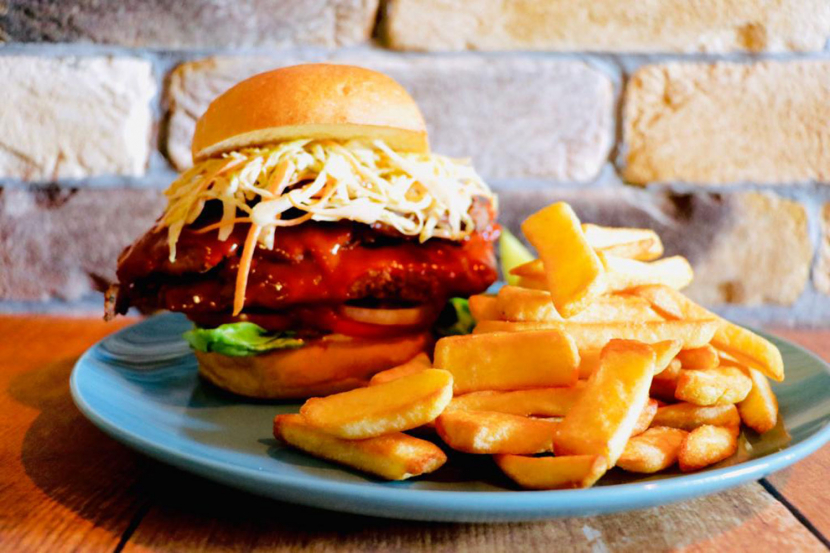 The current Time Out Abu Dhabi Pub of the Year is offering a choice of two burgers, neither of which are for the faint-hearted. The TNT burger packs an explosive punch, as you might imagine, with hot sauce drizzled over a spicy buffalo chicken burger. If that's too tame for you, try tackling the JawBreaker, which has a stack of three patties alongside the usual salad, onions, cheese and other accompaniments. Time to open wide.
Dhs59 or Dhs109. Le Royal Méridien Abu Dhabi, Sheikh Khalifa Street (056 404 4781).
Be the first to get all the latest Dubai news, reviews and deals into your inbox by signing up to our free
newsletter
,
click here to sign up
.