Bluewaters is growing at a rapid pace when it comes to all the exciting foodie offerings it houses. As well as top names The London Project, Hell's Kitchen and Paru, there's a load more restaurants popping up – from trendy Mexican eateries to ice cream parlours. Here are the new arrivals across the bridge from JBR that you need to check out now.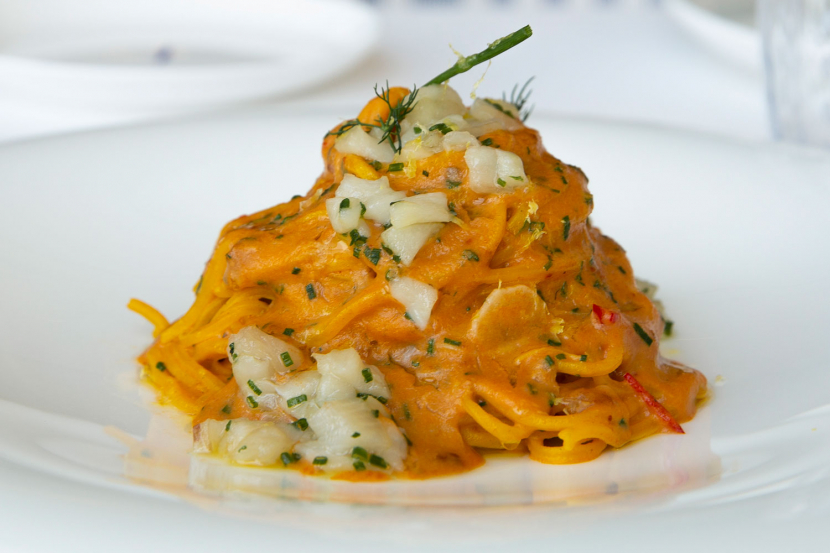 From the team behind Time Out Dubai's Restaurant of the Year, Il Borro Tuscan Bistro, comes Italian seafood restaurant Alici. Set over two floors, the space is bathed in neutral shades with heaps of natural light, sporting decorative citrus trees, beachy blues and white-washed wood. The menu includes a raw bar, oysters, antipasti, pizzas, pastas, seafood, grilled meats and traditional desserts and it's a charming spot. Don't miss the sea urchin pasta for a lip-smackingly good dinner.
Open daily noon-midnight (04 526 0632).

Basanti & Co
This cool Indian restaurant and bar serves up some interesting dishes and has a prime position overlooking the water. Stare out across to JBR and Dubai Marina while you order some of the tasty cuisine. Indian snacks include Punjabi samosas and Bombay vada pav, as well as crispy puri chaat, while there's also a range of tandoor grills, biryanis and traditional curries.
Open daily noon-midnight (04 557 6947).

Havana Social Club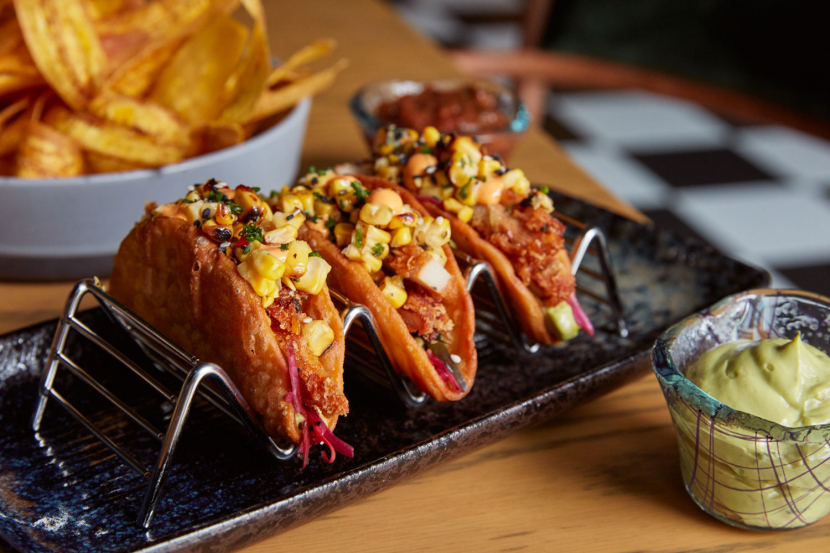 This Cuban bar has become quite the hotspot recently, especially on a Thursday night thanks to its free-flowing drinks ladies' night. The bar itself is cool, drinks are 1920s-inspired, plus there are plenty of deals and live music. And bar snacks are worth a try too. With the menu split into three sections, guests can tuck into the "crujiente" (crunchy) menu featuring yucca chips and plantain chips, both served with Havana secret sauce and honey-roast pepper dip. After something more substantial? Check out the "manos" (hands) section, including Cuban ceviche with sea bass, gambas, habanero chilli, cucumber, as well as cuban guacamole, pavo Cubano with turkey, mortadella, Swiss cheese, pickled gherkins and grained mustard sauce along with wagyu beef chorizo sliders, empanadas, churros and more. Get ready to fiesta.
Open Mon-Sat 1pm-1am. Caesars Bluewaters Dubai, Bluewaters (04 556 6466).
This restaurant from famous chef Gordon Ramsay serves up plenty of tasty British-inspired dishes. With a sister at the original Caesars Palace hotel in Las Vegas, the Hell's Kitchen restaurant is designed to look and feel like you're on the set of the eponymous TV show, which has birthed some of potty-mouthed, Michelin-starred chef Gordon Ramsay's most memorable (and unpublishable) put-downs as he attempts to whip a team of aspiring chefs into shape. Dishes on the menu have, as you'd expect, a British theme and include Ramsay's world-famous beef Wellington, Hell's Kitchen Burger and classic British desserts including baked Alaska and sticky toffee pud.
Open daily 7am-10.30pm, noon-4pm, 6pm-11.30pm. Caesars Palace Bluewaters Dubai (04 556 6466).
Jelly Belly Ice Cream
There are more than 50 flavours at this ice cream parlour, all of which are inspired by the company's trademark jelly beans, and include favourites such as Very Cherry, Tutti Frutti and Triple Chocolate. You can even try Carrot Cake, Apple Pie or Birthday Cake if you fancy something a bit more experimental. And if you're vegan, you don't need to miss out as the chain has launched its first plant-based variety, using coconut milk.
Open daily 10am-midnight, www.jellybellyicecream.com
This burger joint creates some cracking patties that are well worth a try. The menu has options of fish, steak and chicken for mains, with a handful of salads, soups and starters – but you should be there for the decent-value burgers (from Dhs45). And there are 15 to choose from. Pillowy soft buns come wrapped around an excellent variety of fillings suited to every taste: carnivores, herbivores and even the health-conscious.
Open Sun-Tue 10am-midnight, Wed-Sat 10am-1am (050 750 7424).
Paru
If you're looking for a dinner from a Michelin-starred chef, Paru is the one for you. Set on the rooftop of Caesars Resort Bluewaters Dubai, the sushi restaurant is a second Dubai restaurant for Las Vegas chef Akira Back. Paru means pearl in Japanese, and suspended from the ceiling there is a flowing steel and crystal sculpture with strings of luminous orbs as a nod to the name. Dishes include suzuki ceviche (sea bass with caviar) and crispy rice (spicy tuna on crispy rice, avocado, jalapeño and spring onion). There's an extensive sushi menu, as you'd expect, with everything from California rolls to maki with wagyu beef, foie gras and lobster tempura and mains including the classic black cod.
Open Mon-Wed 5pm-1am, Thu-Fri 5pm-2am, Sat 5pm-midnight. Caesars Resort Bluewaters Dubai (04 566 6666).
Puerto 99 by Meschico
Fancy some Mexican food? Puerto 99 by Meschico serves up a range of dishes including Mexican cheese fondue, oysters gratin, lobster tamales and mesquite-roasted chicken. And if you're a taco fan you'll be happy, as there's a range from grilled skirt steak to crispy battered shrimp – all falling between Dhs30 and Dhs60. Our advice? Don't miss the guac, studded with pomegranate seeds. Oh, and there's a live marachi band for entertainment too.
Open Sat, Sun, Mon, Wed 12.30pm-1.30pm, Tue, Thu, Fri 12.30pm-3am (04 557 6627).

Sah El Nom brings Damascene-Syrian flavours to the area. The restaurant boasts top views of Ain Dubai and is inspired by the Syrian TV show Sah Al Nawm. The restaurant aims to help guests to "spend quality time with friends, family and loved ones" and the menu includes a traditional levanter lentil soup, fattoush, mezze such as baba ganoush, stuffed vine leaves and batata harra (spicy potatoes). Main courses range from traditional ouzi short ribs (slow-cooked lamb), baked pumpkin stuffed with rice, minced meat and nuts to seuberg spinach (layers of dough with mixed cheese, spinach, dill and peppers). The restaurant itself is bright, white and airy, with an expansive terrace for cooler weather.
Open Sat-Wed noon-midnight, Thu-Fri noon-1am (04 587 7096).

Seedology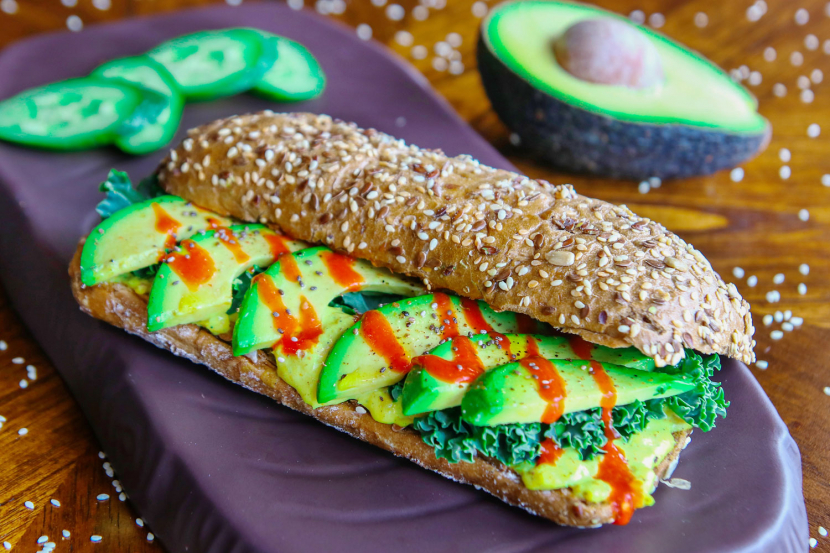 This cool new restaurant is one for the healthy eaters out there, boasting heaps of fresh and tasty salads. There's also a range of hummus, that includes original, beetroot, spinach and more – or go all out and order up a platter (go on then, you twisted our arm). Sandwiches include The Mighty Avocado, while there are also pizzas (which come with a rundown of calories) as well as juices, chia pots and more.
Open Sun-Thu 10am-11pm, Fri-Sat 10am-midnight (04 399 9039).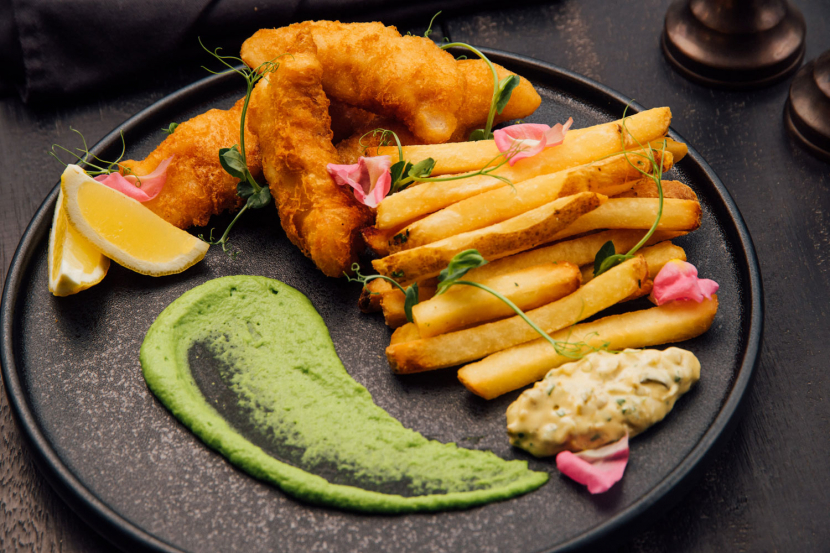 This cool restaurant, which picked up a Highly Commended award in the Best Fine Dining Newcomer Category at our 2019 Restaurant Awards, sits at the foot of the world's largest ferris wheel in prime position on the island. The views across to the mainland are rather special, and the restaurant itself has cool, interiors (with plenty of on-trend decorative foliage), a special juniper bar and a cracking Brit-inspired menu. Don't miss the bubbly-battered fish and chips (pictured), it's a fun take on a British classic.
Open Fri-Tue 10am-midnight, Wed-Thu 10am-2am (054 306 1822).

The London Slide
Next door to The London Project is The London Slide, a spot that specialises in sliders and bao. The restaurant's interiors are filled with Rich Simmons' art plastered on the walls, along with a "fun and funky retro atmosphere". Choose from either sliders or baos, with dishes including the "Big Ben", which is a grass-fed Angus patty, smothered in cheddar or "Fleet Street", a fish slider with cheddar and caper-dill mayo.
Open daily noon-midnight (052 749 2706).

Un Dimanche à Paris
Fancy a jaunt to Paris? Well we can't help you with that, but we can point you in the direction of this cute French restaurant at Bluewaters. Dishes on the classic menu include gourmet clubs, tartines, risottos and grills. You can even get a cheese platter of five fromages for Dhs75 or seven for Dhs95. Mais oui.
Open daily 8am-midnight (04 564 0044).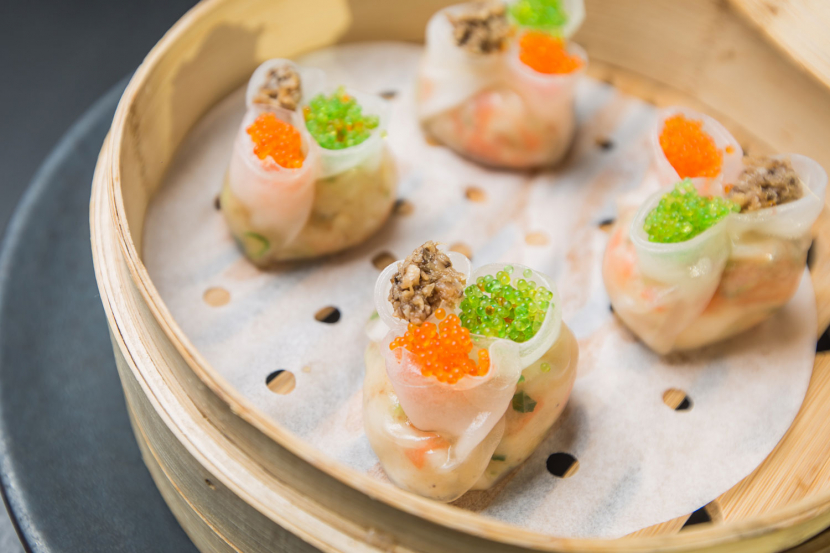 If you can't get enough of dim sum (and we're with you on that one) this cool Asian spot at Caesars Palace Bluewaters Dubai is the one for you. There's loads to choose from chicken and shrimp siew mai, beef spice dumpling, prawn and spinach dumpling, crystal vegetable ball, Cantonese shrimp fun guo, lamb cabbage gyoza and deep-friend shrimp wanton. The traditional xiao long bao (soup dumplings) are at the top of our list.
Open Mon-Sat noon-3.30pm, 6pm-10.30pm. Caesars Palace Bluewaters Dubai (04 556 6666).
Be the first to get all the latest Dubai news, reviews and deals into your inbox by signing up to our free
newsletter
,
click here to sign up
.