Kick-starting the day with an extra-large cappuccino or a latte macchiato can be an essential part of any morning, and an afternoon pick-me-up Americano is usually much needed.
We've rounded up six of the best cafés and coffee shops in Dubai to order your coffee from.
It's just about universally agreed that nothing beats a hot cup of coffee – and that's only made better when you can have it delivered straight to your door.
Spending more Time In? Check out our essential guide of things to do in Dubai at home.
READY MADE
Café Bateel
Middle Eastern chain Café Bateel is keeping traditional Arabic coffee en vogue with a heap of branches across the city. The coffee is delicious – it isn't filtered and is flavoured with an array of spices – principally cardamom, but also saffron, cloves, and cinnamon.
Order via Deliveroo, www.bateel.ae.
Common Grounds, from the team behind Tom & Serg, is an excellent spot to start the day with a perfectly brewed coffee and a healthy breakfast – and it's now even easier as the popular homegrown spot is now offering home delivery via Deliveroo. The homegrown coffee shop prides itself on its selection of speciality coffee and trendy options include the "bullet proof coffee" with MCT coconut oil and grass-fed butter and the iced flat white with agave. Drinking coffee at home never felt so cool.
Order via Deliveroo.
Costa Coffee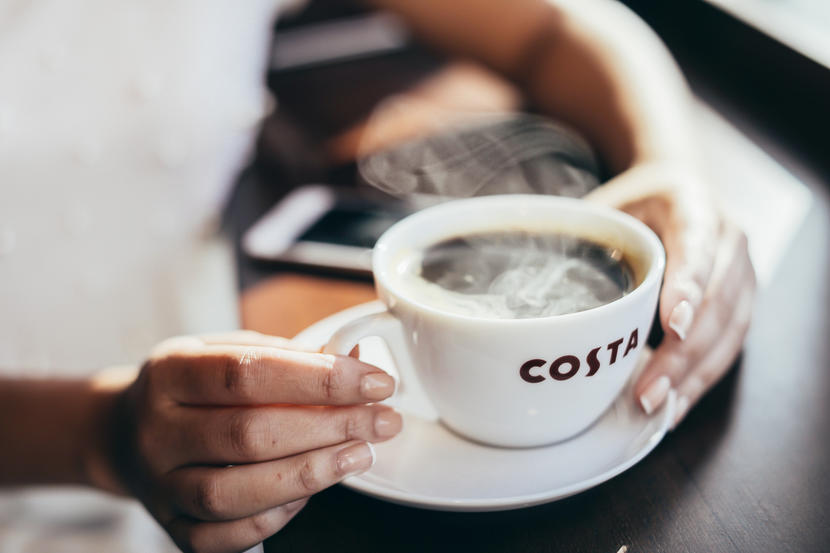 There's nothing like a hot cup of coffee to wake you up in the morning (or the afternoon – we're not judging) and Costa Coffee delivers across the UAE via Deliveroo, Talabat and Uber Eats. The cheapest coffee is the double espresso, setting you back Dhs15 and if you're feeling fancy you can also order creamy, cold concoctions like the Frostino double chocolate cookie mocha.
Order via Deliveroo, Talabat and Uber Eats, www.costacoffee.ae.
Tim Hortons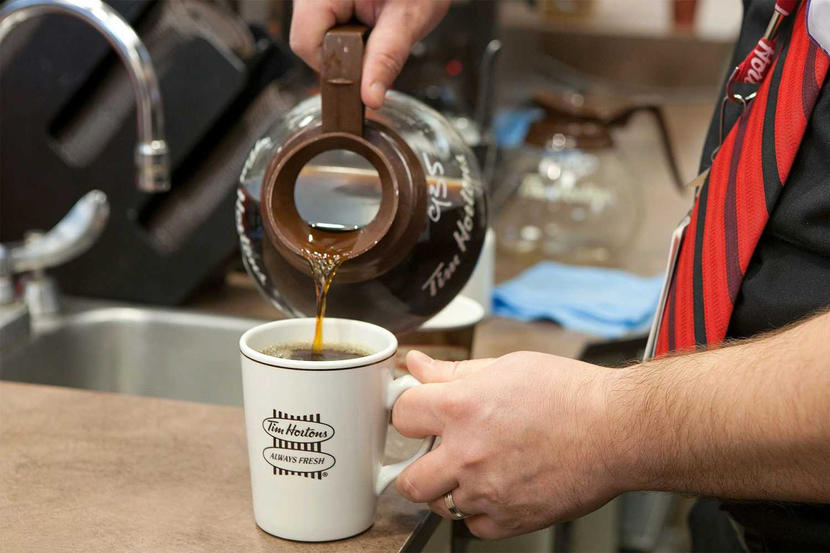 Canadian café and bake shop Tim Hortons offers deliveries via Deliveroo, Talabat and Uber Eats with prices starting at Dhs8 for the signature black brewed coffee. Other drinks include Belgium hot chocolate as well as a range of lattes including salted caramel, matcha, chai or golden latte. Order a side of the signature Tim Hortons Timbits while you're at it. But we warned, these bite-sized doughnuts are so moreish it'll be hard to stop at just one.
Order via Deliveroo, Talabat and Uber Eats.
DO IT YOURSELF
Nespresso
If you're running low on your capsule stock you needn't make a dash the nearest Nespresso shop to restock, as the coffee brand is now offering home delivery across the UAE. Nespresso is offering free delivery on a minimum order of 50 capsules or any machine, which can be delivered in one to two business days. There are also simple recipes available on their website, meaning there's no need to miss out on that hazelnut affogato when working from home.
www.ae.buynespresso.com (800 637 733 776).
RAW Coffee Company
This place isn't just a coffee house, it's one of the only places in Dubai that roasts its own beans. Sourcing premium green beans from all corners of the globe, RAW Coffee Company offers up locally roasted, organic and ethically traded beans. All the coffee beans have been roasted in small batches and are available in either single origins or blends. The homegrown coffee bean company is accepting takeaway and delivery – and at no additional charge. All you need to do it choose your coffee (roasters choice, roasters choice premium or a variety of select blends), choose your roast level (brewing or espresso), choose your grind (whole bean, filter, French press – the list goes on), choose how much you want and that's it. It's as simple as that.
www.rawcoffeecompany.com.
Be the first to get all the latest Dubai news, reviews and deals into your inbox by signing up to our free
newsletter
,
click here to sign up
.