When it comes to healthy restaurants in Dubai, there are loads of exciting options. Whether you're on a special diet, counting the calories or just want to be a little bit healthier, healthy food in Dubai means anything but boring.

We've rounded up the best healthy restaurants in Dubai to check out, whether it's a cute café, a cool coffee shop, a vegan-friendly restaurant or a quick pit stop at the mall, we've got you covered when it comes to healthy food and healthy eating in Dubai.
For vegan restaurants, click here. For gluten-free restaurants in Dubai, click here.

For our pick of the best healthy restaurants in Dubai, read on.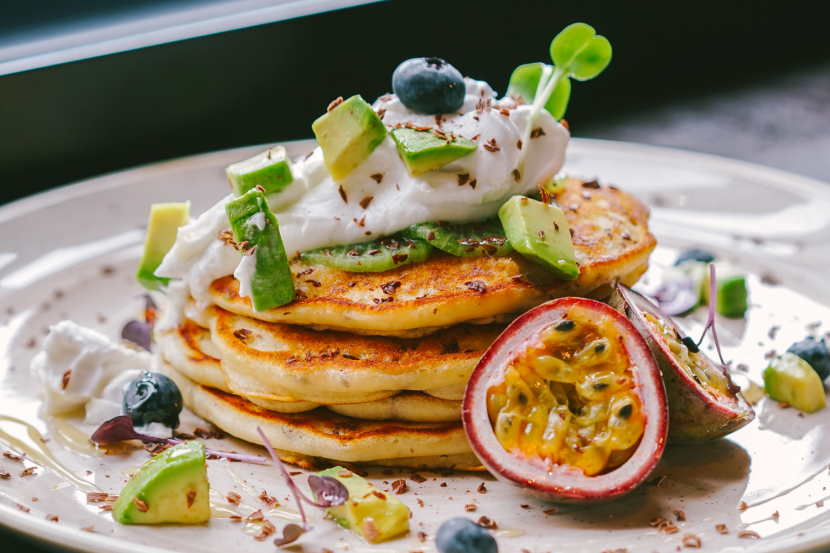 Amongst Few is a super-trendy coffee shop on Jumeirah Beach road, that's well worth a visit if you're looking for healthy but tasty food. It is also ethically sound, whipping up a load of environmentally (and animal) friendly options including the vegan pancakes and vegan satay noodle salad. There's also vegan ice cream and sorbet on offer for a treat, as well as a banana nuts and protein powder smoothie, which is ideal if you've just had a morning workout.
Jumeirah Beach Road, Jumeirah 1 (04 330 8965).
This photogenic restaurant is as healthy as it is pretty. Decked out in pinks and with a cute foliage-filled garden, it's a lovely spot for a healthy weekend breakfast with friends, or a casual lunch or dinner. There are tonnes of vegan options on the menu (we recommend the sweet potato gnocci) plus there are tasty raw desserts. Coeliac? No worries, there's lots of choice when it comes to gluten-free dishes. There are also soups, salads, grills and a range of healthy bowls, plus your dog is welcome too.
Le Méridien Dubai Mina Seyahi Beach Resort & Marina, Al Sufouh (04 399 3333).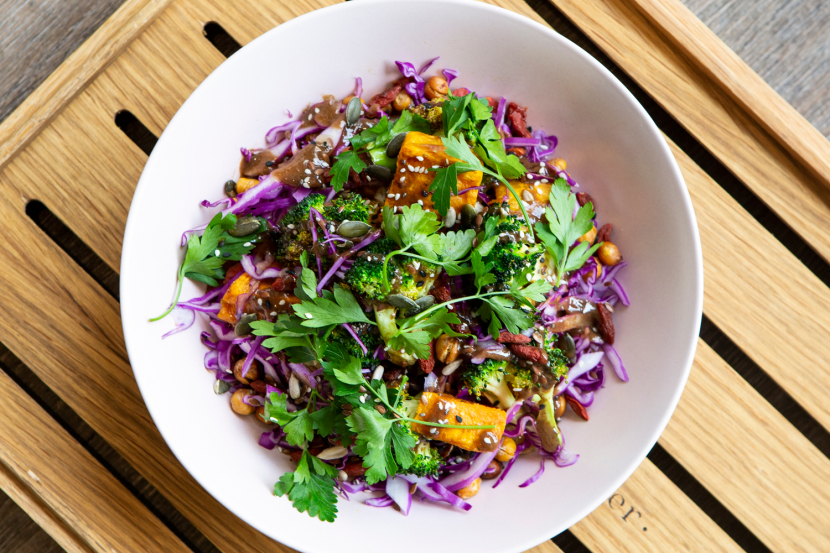 This cute café in Barsha Heights has lots of tasty choices if you're looking to be a little bit healthier. There are loads of plant-based dishes, as well as options for both vegetarians and meat eaters. The avocado pizza is a top pick, while the healthy but tasty sweet treats are also worth trying at this healthy restaurant in Dubai.
Auris Metro Central Hotel Apartments, Barsha Heights, Dubai (04 452 9529).
This trendy spot from the team behind Tom&Serg serves up a decent selection of vegan dishes to refuel you after a tough session of wandering around the mall. If you visit on the weekend, expect a wait. You'll be rewarded for your patience, though, as dishes include veggie green tacos and super-tasty and fresh veggie rice wraps. Our top choice? The smashed avo trolley that does the round. Choose what to add (chilli, pine nuts et al) and pile it all onto sourdough toast. It's also family-friendly so a good spot for the whole gang.
Mall of the Emirates, Al Barsha (050 478 1094).
Comptoir 102 is a lot of things. It's a bohemian fashion boutique, it's a jewellery shop and it's an organic grocery store. But most importantly, it's a healthy café packed with delicious menu options. It caters to all diets, with dedicated raw, vegan and gluten-free menus that change daily according to what the owners can source from local farms. The vitamin-rich smoothies and juices all use locally sourced fruits and vegetables, meaning they're full of flavour. Love dessert? The chocopot is not to be missed at this healthy restaurant in Dubai.
Jumeirah Beach Road, Jumeirah 1 (04 385 4555).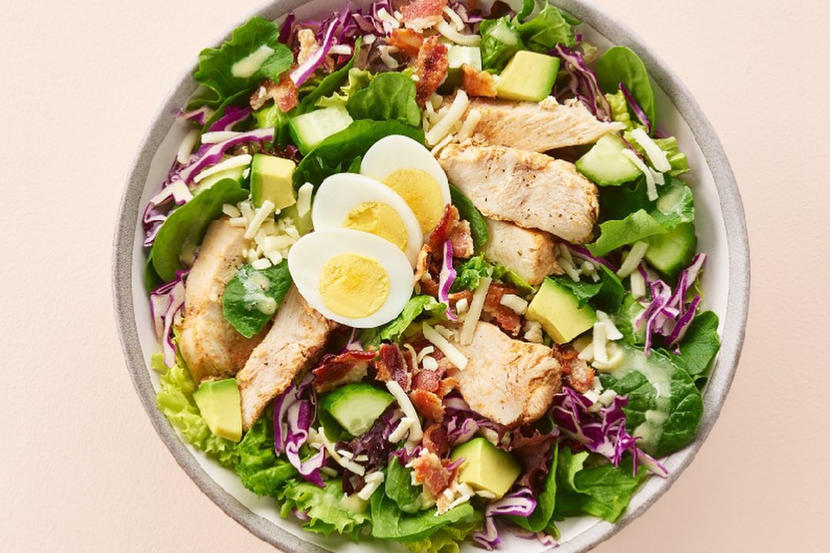 This chain was set up after founder Matthew Corrin had "one too many unhealthy lunches" while working in New York, and now has branches around the globe, including here in Dubai. It's a great option for lunch as there are loads of filling bowls, burritos and salads, but all are packed full of fresh and healthy ingredients so you know you're choosing the right lunch.
Various locations including Business Bay, DIFC and Dubai Media City www.freshii.com/ae (800 373 7444).
This vegetarian resaturant also produces meals that are following the sattvic method, which means they skip out onion and garlic (among other pungent ingredients) to keep the mind clear, so you'll avoid any exhaustion that comes after a meal.
City Tower, BurJuman (04 396 0088).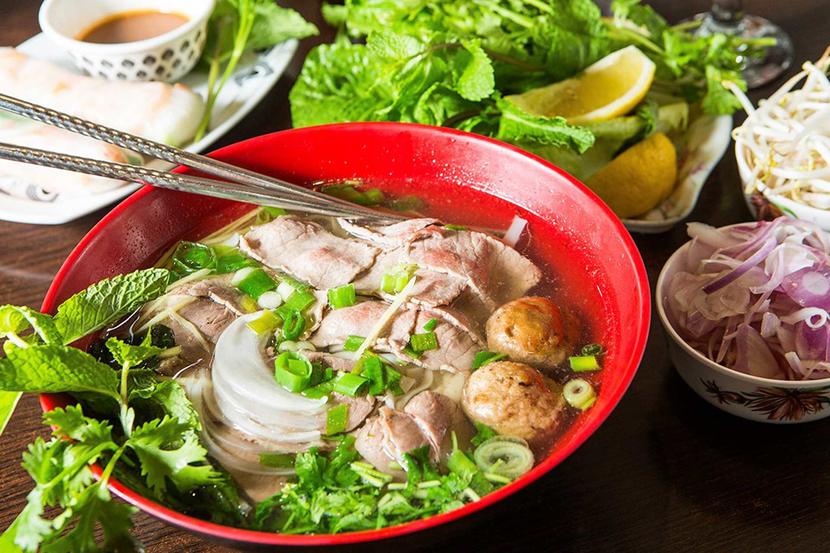 This authentic Vietnamese restaurant in JLT serves up super-healthy dishes that are full of flavour. There are also loads of veggie and vegan options too, all served in a fuss-free setting. Love pho? You'll love this.
Gold Crest Executive Building, Cluster C, JLT (04 431 3099).
This Jumeirah Beach Road eatery is super-cool. It's not the cheapest on this list, but it's casual, relaxed and there's even a cute shop inside. Although the menu contains some sweet treats (deep-fried Oreos et al) there are loads of healthy bites too. Don't miss the avocado toast, which is incredibly prettily plated with a layer of vibrant pink beetroot hummus, an arty avocado flower plus a scattering of seeds.
Jumeirah Beach Road (056 328 8817).
Who said calorie counting had to be boring? Krave offers up reasonably priced, light, healthy and tasty fare, and with the macronutrients and calories listed on the menu you can indulge in the likes of chilli, tacos, burgers, soups, pastas, cheesecake and more – just without the guilt.
Various locations including Barsha Heights (04 550 9116), DIFC (04 526 0804).
Noodles, veggie poke bowls, a variety of açai bowls and veggie tacos and more. Whatever you're looking for, and at whatever time of day, this healthy restaurant on Jumeirah Beach Road will serve it up. It's also family-friendly, vegan-friendly and it's perfectly located near to the beach.
Jumeirah Beach Road, Umm Suqeim (04 346 6292).
Is it a restaurant? Is it an urban retreat? Is it a concept shop? In fact, Life'N One is all of those things. The wellness centre is tucked away just behind Jumeirah Beach and offers a range of classes each week so that you can keep up the all-natural lifestyle even once you've finished your mini beetroot burgers.
Jumeirah 1 (056 534 2899).
This vegan-friendly eatery in Dubai's JLT also serves up loads of tasty, healthy food. From raw mango spring rolls to summer rolls packed with veggies, vegan cheese and even healthy raw desserts this is a cute healthy restaurant that you'll want to visit.
Cluster J, JLT, www.nabzng.com (04 276 7287).
This botanical-inspired eatery will make you feel like you're in the rainforest – providing the said jungle serves up a range of fresh salads, crisp flatbreads and wholesome açai bowls that will send nutrients rampaging through your system like never before. Alongside the regular range of superfoods, you'll also find vegan, raw, gluten-free and dairy-free alternatives, as well as a beverage menu that includes a selection of cold-pressed juices, herbal drinks and classic coffee brews. Grab a snack, enjoy a leisurely coffee or wolf down a stack of pancakes, because gluttony tastes better when it's guilt-free.
Mirdif Mall (04 288 5004).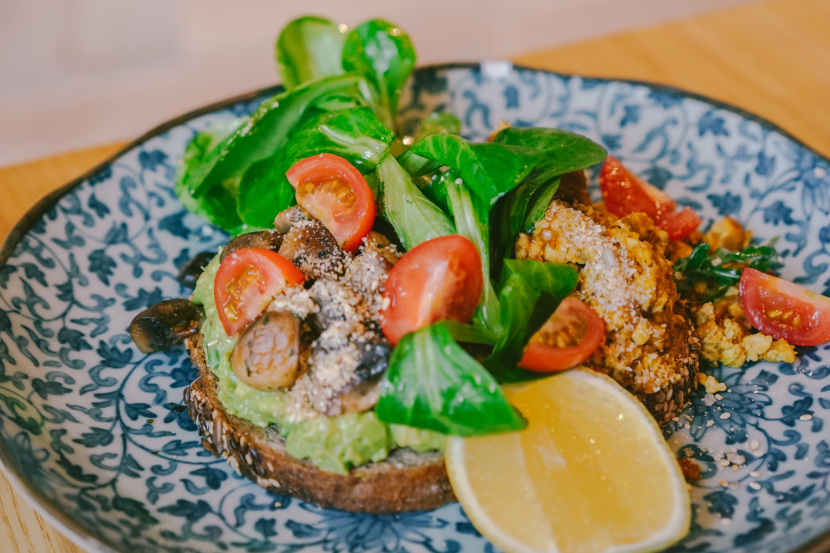 This healthy restaurant in Dubai's Jumeirah serves up a mean breakfast, but it's also worth visiting for lunch or dinner, or even just a coffee. There are poke bowls, salads, vegan burritos and loads more to tuck into.
Dar Al Wasl Mall, Jumeirah, www.myocumdubai.com (054 5305 9051).
This casual and quirky eatery serves up a range of health-conscious options from avo on toast to salads and poke bowls. But as the name suggests try the açai bowls – from the humble Classico topped with banana and homemade walnut granola, to the more creative Brownie Amor Bowl with vegan brownie chunks, berry compote, grated coconut and homemade walnut granola, there is plenty to choose from including a "build your own bowl" option.
Various locations including Dubai Marina (04 447 7622), Sheikh Zayed Road (04 329 2224).
This healthy restaurant is ideal for a quick lunch al desko, or if you want a healthy snack at home. The salads are delicious and packed full of fresh and healthy ingredients, plus you can even create your own, which is perfect if you're looking to monitor what you're eating. Dressings come on the side, too. Looking for something hearty and warming? Opt for the soups, they're filling, delicious and full of veggies (our favourite is the lentil and kale version).
Cluster F, JLT, www.richys.com (800 742 497).
This cool new restaurant is one for the healthy-eaters out there, boasting heaps of fresh and tasty salads. There's a range of hummus, that includes original, beetroot, spinach and more – or go all out and order up a platter (go on then, you twisted our arm). Plus there are plenty of vegan dishes, too. Sandwiches include The Mighty Avocado, while there are also pizzas (which come with a rundown of calories) as well as juices, chia pots and more. It's also amidst a quirky shop, so there's plenty to browse – from games to kitchen utensils – while you wait for your food. For more restaurants to try at Bluewaters Dubai, click here.
Open Sun-Thu 10am-11pm, Fri-Sat 10am-midnight. Bluewaters Dubai (04 399 9039).
This trendy spot on Jumeirah Beach Road serves up a range of healthy, tasty vegan dishes. Don't miss baked cauliflower, which is a vegan's dream. Chunks of cauliflower roasted in a beautiful tomato sauce served with toasted almonds, mint and balsamic oil. Plus, the café also offers yoga sessions, too.
Jumeirah Beach Road (04 222 2811).
This healthy restaurant in Dubai Marina is a top spot for vegans. The aim of the restaurant, so says the team behind it, is to "serve vegan dishes with ingredients that taste delicious, as well as promote a healthier approach towards calorie counting and healthy eating". The restaurant was send up by Manisha Advani, who was after some healthy, vegan desserts, but found them hard to come by. As an athlete, she also wanted to ensure that dishes left diners satisfied as they contained enough protein. Dishes on the menu include grilled peach salad, beetroot sliders, pulled jackfruit tacos and Soul Santé's signature eggless omelette. There's also the option to build your own bowls and salads. For those with a sweet tooth, the desserts section boasts lemon cookies, peanut butter cups, chocolate cupcakes and banana pancakes.
Jannah Place, Dubai Marina (04 526 0325).


This super coffee shop and healthy restaurant in Dubai's Jumeirah has loads of excellent dishes, and it's especially good for breakfasts (so much so that we named it Best Breakfast 2020 at the Time Out Dubai Restaurant Awards). Healthy dishes include a kale Caesar salad, quinoa stack, healthy bowls and more.
Villa 98, 12D Street, Jumeirah, www.stompinggrounds.ae (04 344 4451).
From wellness blogger Gbemi Giwa, dishes here are influenced by her Nigerian roots and interest in healthy living. The menu isn't huge but the selection is top-notch, including for vegans – if it has a V next to it on the menu, you're good to go. Coeliac? All dishes are 100 percent gluten-free, too. There's a range of bowls, grills, soups and salads, all packed full of flavour and it's an interesting choice if you want to try something a bit different. Similar dishes are on the menu at her other restaurant and delivery service Catfish too.
Cluster R, JLT (052 547 9479).
The rinse, the wash and the makeover may sound like something you get done at the salon, but these juice cleanse programmes are intended to make you feel good on the inside. The organic cold press juices are available in batches of six for one day up to 60 for ten days to give your gut a sprucing up. As well as juices, The Raw Place also whips up a range of ready-to-go meals including salads, granola and soups that you can order online or enjoy in the café at Jumeirah Beach Road. Perfect to refuel after a day lying on the beach.
From Dhs274 (one-day juice cleanse). Open Sat-Thu 7am-1am; Fri 8am-1am. Jumeirah Beach Road, Umm Suqeim, www.therawplace.com.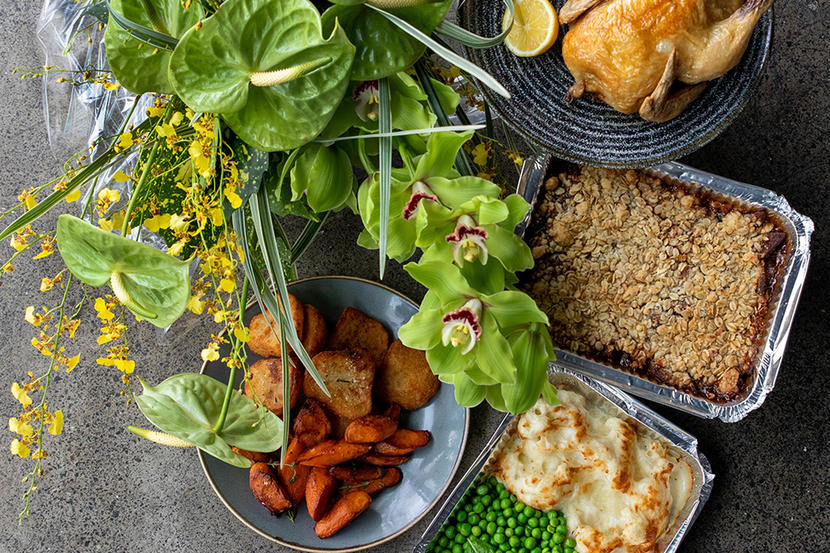 Tom&Serg is a popular coffee shop in Dubai's Al Quoz, which is always buzzing with families. And with good reason, as the food is top-notch and healthy too. Healthy dishes include vegan bowls, gluten-free granola, salads, grilled chicken satay and more.
Al Quoz (056 474 6812).
There's a whole plant-based section of the menu at this healthy restaurant including the green poke bowl, ultra-superfood salad, smashed avo on sourdough and pumpkin and breaded tofu. But it's not all plant-based, there's a healthy version of fish and chips, which is a must-try, as well as grills and more.
Marina Plaza, Dubai Marina (04 277 5644). Emaar Square, Downtown Dubai (04 420 4572).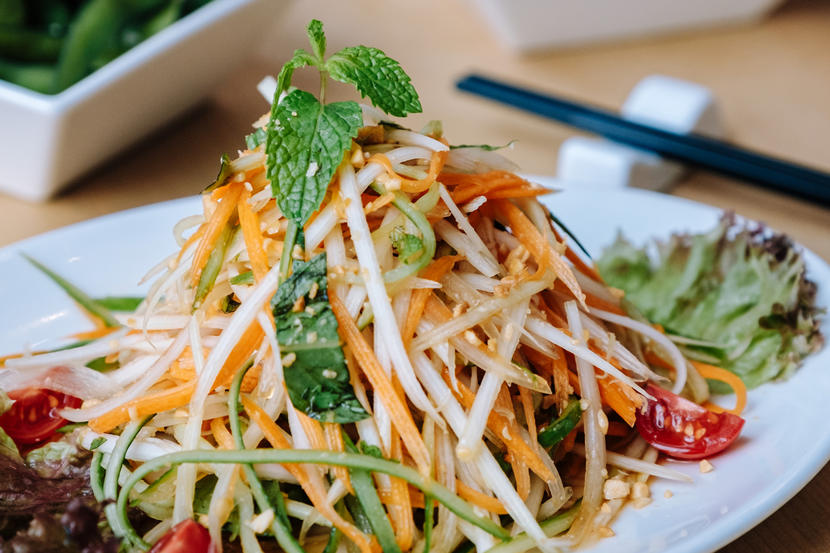 This Vietnamese restaurant in JLT is one of our favourite spots in town. It's our Best Budget Restaurant 2020 too, thanks to it's pocket-friendly and delicious dishes. It's also super-healthy with loads of fresh salads, grilled meat and flavoursome pho on the menu.
Cluster D, JLT (04 565 6088).
This super-trendy and super-healthy restaurant in Dubai's Alserkal Avenue is a top spot if you're looking for healthy vegan food. There's even a vegan afternoon tea with cashew cream or a range of dairy-free ice creams if you fancy a treat.
Alserkal Avenue, Al Quoz, (800 9453).
Be the first to get all the latest Dubai news, reviews and deals into your inbox by signing up to our free
newsletter
,
click here to sign up
.