There are loads of cool coffee shops in Dubai. Whether you're looking for a quick cuppa as a pick-me-up, a lazy afternoon coffee date with your partner or just a steaming cup of coffee solo to accompany you while you work or read, these are the best coffee shops in Dubai to check out. For the best cafes in Dubai, as decided at the Time Out Dubai Restaurant Awards 2020, click here. For coffee delivered to your door, click here.
We'll start this list of coffee shops in Dubai with a super-cool spot that specialises in coffee, sourced from ethical single farms coffees. With a mission of "providing quality coffee while supporting coffee farmers communities around the world", the menu features speciality brews and sweet treats like tahini brownies, cookies and buns.
Open Sat-Wed 8am-10pm, Thu-Fri 8am-11pm. Al Wasl Road, Jumeirah 2 (04 344 2466).
Located in Jumeirah's Palm Strip Mall, this seriously cool café is ideal if you're after an expertly made flat white along with a wholesome (and highly Instagrammable) meal. There are heaps of vegan options on offer too, don't miss the banana pancakes to go with you cuppa.
Open daily 10am-7pm. Palm Strip Mall, Jumeirah Beach Road (04 330 8965).
This cool tea house is set in the historic Al Fahidi district in Bur Dubai and is a top spot if you're looking to show visitors a cultural side of Old Dubai. Arabian Tea House Café is a large courtyard with plenty of seating for arty types, locals and tourists. Although it is a tea house (and it has more than 100 varieties of tea on offer) there's also plenty of coffee to try, as well as traditional Emirati cuisine. Don't miss the Emirati breakfast for a true experience.
Al Fahidi Historical Neighbourhood, Bur Dubai (04 353 5071).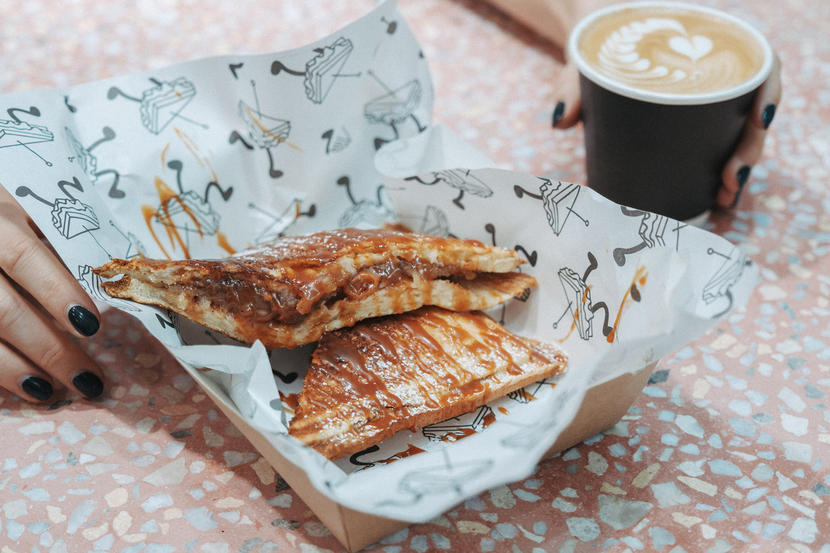 Inspired by the Melbourne laneway coffee culture, this stunning, compact coffee shop in the heart Dubai's of Al Quoz's pretty courtyard serves up breakfast, lunch and toasties. And most importantly it does a cracking cup of coffee. There are breakfast bowls and granola alongside salads, wraps and sandwiches, plus there are vegan dishes galore to keep the plant-based diners happy. Don't miss the magnificent toasties, the cheese and garlic version is a winner. Of of the cutest coffee shops in Dubai.
Open daily 8am-7pm. Courtyard, Al Quoz, www.bostonlane.com (058 517 2131).
This family-friendly coffee shop in Dubai's Mall of the Emirates is always busy, especially on a weekend morning when you may end up queuing for breakfast. From the team behind Tom&Serg, Common Grounds prides itself on its coffee, as the name suggests. Describing itself as a "speciality coffee shop with a big heart" expect friendly service and some tasty dishes too (don't miss the avocado toast). Whether you're after breakfast, lunch or a cup of coffee to refuel you mid-shopping, this is one mall coffee shop you don't want to miss taking a pistop in. The flat whites are an absolute hit, trust us.
Mall of the Emirates, Al Barsha (050 478 1094).
Drop Dubai
This uber-trendy speciality coffee shop isn't just known for its high-quality coffee, it's also popular for its Instagram-friendly aesthetic. Consider yourself a coffee connoisseur? You'll be well-catered for here as its menu includes everything from bottled cold brews, creamy lattes and concoctions we can barely even pronounce. One of the coolest coffee shops in Dubai.
Open daily 10am-10pm. Dar Wasl Mall, Jumeirah (052 556 8780).
One of several cool coffee shops in Dubai's Jumeirah, Emirati Coffee Shop also has a roastery in Al Quoz. This coffee shop has a strong focus on sustainability, and promises to use only the highest quality specialty coffee from Brazil, Colombia, Costa Rica, Ethiopia, Guatemala, India, Peru, Rwanda and Yemen. The menu features everything from Arabic coffee, macchiatos, lattes and manual brews – if you know your stuff when it comes to coffee, this coffee shop in Jumeirah is the place for you.
Open daily 7am-10pm. Dar Wasl Mall, Jumeirah (050 639 9418).
Coffee from Ethiopia and Yemen star on the menu at this coffee shop in Dubai's Jumeirah. The port of Mokha in Yemen is where coffee started to be traded to the rest of the world, around the middle of the 15th century, which is the inspiration for the brand's name. What makes Mokha 1450's coffee 'speciality', is a score of 80 and above out of 100 on the international grading scale used by all coffee tasters and professionals.
Open daily 9am-7pm, Al Badaa Community Center, Al Wasl Road, Jumeirah (04 321 6455).
This trendy coffee shop in the arty area of Al Quoz could almost be in London's Shoreditch it's that cool. A proper hipster joint, it's a top spot for a coffee when you're wandering around the galleries in Alserkal Avenue.The coffee is roasted and brewed on site and the gorgeous smell will hit you when you enter. The industrial space fits in perfectly in the city's arty quarter, and the long benches, while not that comfortable to sit on for a long period of time, work perfectly with the stripped-back room and with the kind of food coming from the kitchen.
Alserkal Avenue, Al Quoz (04 330 6635).
This place isn't just a coffee house, it's one of the only places in Dubai that roasts its own beans. Sourcing premium green beans from all corners of the globe, RAW Coffee Company offers up locally roasted, organic and ethically traded beans. All the coffee beans have been roasted in small batches and are available in either single origins or blends. It also delivers, so you can even enjoy the coffee from this Dubai coffee shop at home.
www.rawcoffeecompany.com.
If you're an arty type looking to show off your creative skills, but need a coffee to do so, this arty coffee shop in Dubai is a must-try. You can even get creative with your coffee cups and the best will go on display. A good one for the whole family to get creative, the brownies will go down a treat too, trust us.
Al Wasl Road, Jumeirah (04 271 2603).
Stomping Grounds is one of the best coffee shops in Dubai. It's so good that it even took home Time Out Dubai's Best Breakfast award 2020, and everyone knows breakfast isn't complete with out an excellent coffee. Serving Dubai's own Specialty Batch Coffee, this cosy and homey Australian coffee hub in the heart of Jumeirah 1, is always buzzing.
Open Sat-Wed 7.30am-11pm, Fri-Sat 7.30am-midnight. Jumeirah 1 (04 344 4451).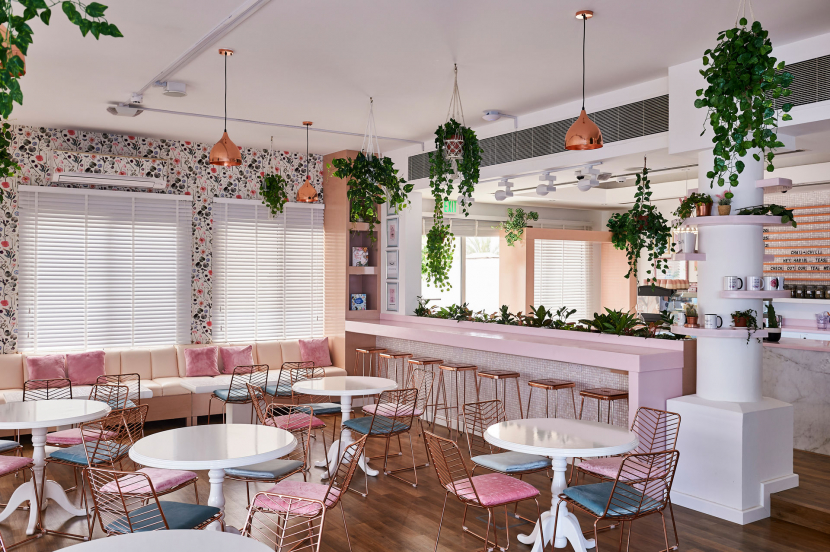 Another one that's techincally a teahouse, but we'll overlook that as this Jumeirah spot alsp serves up an equally Instagrammable cup of coffee. Every single dish is prettily presented, just like the interiors that are all pastel pink hues and rose gold furniture. Wash down your breakfast, lunch or supper with one of the gourmet teas, all blended by South African Tania herself.
Open Sun-Thu 8am-10pm, Fri-Sat 9am-10pm. Jumeirah Beach Road, www.taniasteahouse.com (04 324 0021).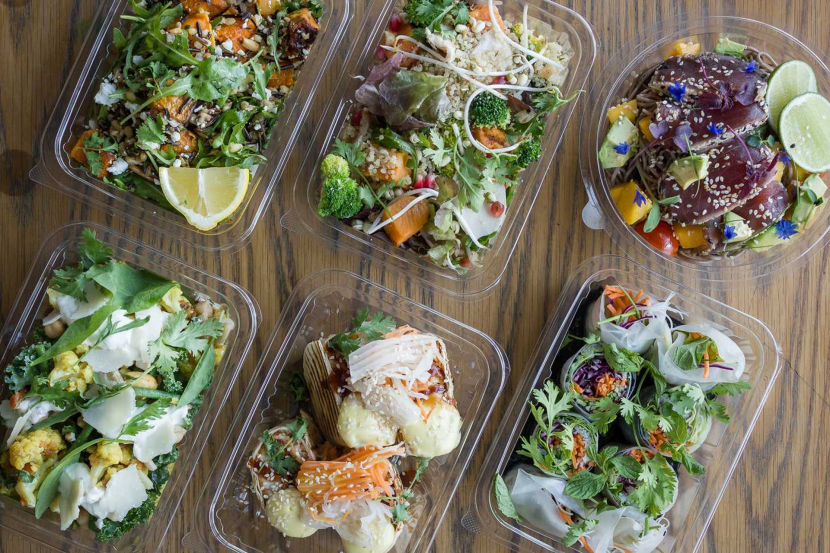 This longstanding spot in Al Quoz is a big hit with families. As well as serving up loads of tasty dishes (breakfasts are especially popular) the coffees are also excellent. A popular coffee shop in Dubai that's well worth stopping into if you're in the area.
Al Quoz (056 474 6812).
XO Coffee Boutique
It's the first 'open bar' speciality coffee shop concept in the UAE, and the baristas at this nice and cosy space can certainly whip up an art-centric hot cuppa. Coffee beans here are sourced from Italy, Spain and Hong Kong. In fact, the Emirati owners were the first to bring the world roasting champion – Gardeli's (Italy) – beans to the UAE. While there are plenty of artsy hot and cold coffees to sip on, there are also freshly-baked cookies, brownies, croissants and the signature XO loaf bread – one not to be missed.
Carmel Building, Al Khawaneej, www.xocoffee.ae (04 268 8483).
Wandering around Old Dubai and in need of a coffee stop? Amid the labyrinthine of alleyways that make up Al Fahidi Historical Neighbourhood, you'll find this quirky little café inside the retro XVA Art Hotel. The walls are adorned with striking art, and there's a tree in the courtyard making it the sort of place where you'll want to relax and chill. The hotel also houses a gallery that hosts regular exhibitions that feature a range of key Middle Eastern artists, plus the food is vegetarian-friendly
XVA Art Hotel, Bur Dubai (04 353 5383).
Be the first to get all the latest Dubai news, reviews and deals into your inbox by signing up to our free
newsletter
,
click here to sign up
.