It's been more than a year since Deira's iconic Fish Market shut up shop, but happily for Dubai's shoppers and foodies, the Waterfront Market has stepped into its gaiters perfectly. Not only has the market carried on its legacy, it's upped the ante, too, boasting an air-conditioned retail space with state-of-the-art technology and hygiene measures. Get to know what's in store before heading out to buy the freshest produce around.
Fruits of the ocean
Being Dubai's biggest fish market comes with a list of expectations, but Waterfront Market definitely makes the cut. There's an immense selection of fresh finds that come in all shapes and (incredible) sizes, from seafood like plump Omani prawns and clams, to local catches and fish from nearby regions like emperor fish and seabream. You name it, the market has got it. There are 496 stalls in total – 435 of them selling raw cuts, 43 being dry fish only and 18 that take fish and crustaceans live from the aquarium. You may find one thing missing from this fish market, however – that stink – and it's all thanks to the specialised ventilation system and daily deep cleaning. If you're thinking of going on a pescatarian diet, Waterfront Market definitely whets the appetite – and have you reaching for the nearest cookbook.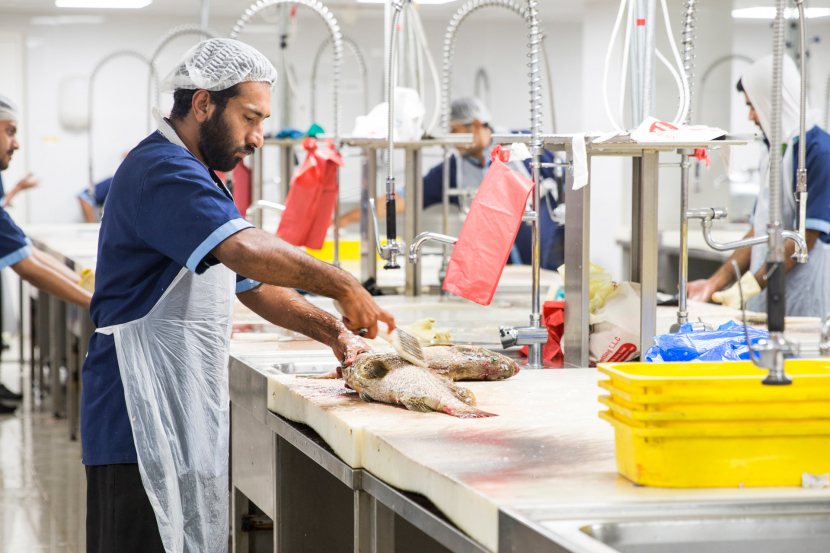 The Spices
What's a fishy feast without a touch of spice? We love a bit of Middle Eastern flavour and the selection of spices here means your salmon will be anything but underseasoned. Choose from Arabic spices such as cumin, cardamom, tahini and zaatar, along with international mixes such as barbecue and various other marinade powders. A selection of sweet honey is available here too, as well as a range of dates by the bucket-load.

For meat feasts
The fish may be the focus, but there's always space for a steak, and at Waterfront Market they sell it by the slab. Split into individual stands, you'll find all kinds of local cuts and meats from abroad, including Australia and beyond. From towering piles of super-fresh lamb and beef you'll find it all here – and at a reasonable price. If you're a carnivore you'll be in your element – pick your cut, country of origin and the amount you need, and you'll be given your price. Everything is halal and fresh from the butcher's block.

Green Scene
Venture a little further from the stands of fish and you'll be greeted with a kaleidoscope of fruit in every colour of the rainbow. The huge warehouse is packed with locally-souced produce thanks to the market's close ties to local farmers. You'll find fruits and vegetables from overseas as well, all kept as fresh as can be with contant cooling and ventilation. The stalls here are favoured by chefs from some of the best restaurants around the city, which definitely says a lot, and there's massive savings to be made. A bunch of fruits can cost as little Dhs1, so buying in bulk is a no-brainer. We'll be taking our bananas home by the crate-load.

Trending in fashion
It isn't all about the food. The Waterfront Market is also one of the area's top spots for shopping for fashion and trinkets. Boasting stores selling clothes for men, women and children, you may just find a hidden gem that stands out from the usual off-the-rail clobber. Better yet, shops will have seasonal sales so you can get your clothes at a much cheaper rate. We do love a bargain.
Booming Bazaars
Over the weekend, the bazaar and market sections see an estimated 42,000 people venture through its stalls. Set along a 700m long promenade and spread across an indoor hall area, shoppers can find everything from easy-access touch screens to buy mobile data to a selection of exotic perfumes that can be bought for a low price (if your bartering skills are up to scratch). There are also discounted books and toys available to buy, along with workshops for the little ones that gives the market a real community feel.
The Hypermarket
Think of this place as an imported goods haven that reallly does take a step up from the "super" market. This huge store features rows of frozen goods and shelves of meat straight from the butchers, a sizeable section made just for sweets, a range of products from around the world and everything else that comes with your standard supermarket. The hypermarket usually offers great discounts on already low prices, especially if you're buying in bulk, so if you're looking for a deal on food, it's worth the journey over.
Time to eat
Shopping can be hard graft, and if you can't face cooking up all that food just yet, then let somebody else do it for you. A list of restaurants will satisfy your appetite, including Costa, Coffeetea and Dome for coffee breaks, Paluto Restaurant by Chef Boy Logro serving up barbecue and seafood, Papa Johns for some pizza, along with Gelato Divino and Baskin Robbins for an icy treat that we're sure you deserve. If you're planning on hosting a family banquet, want to discover new tastes or you're just a foodie that's in need of some different flavours, Waterfront Market should be top of your list.
Fish section: open 24/7. Other sections: 6am-1am. Restaurants: 10am-11pm. Shops: 10am-10pm. Corniche Deira, www.waterfrontmarket.ae (800 627538).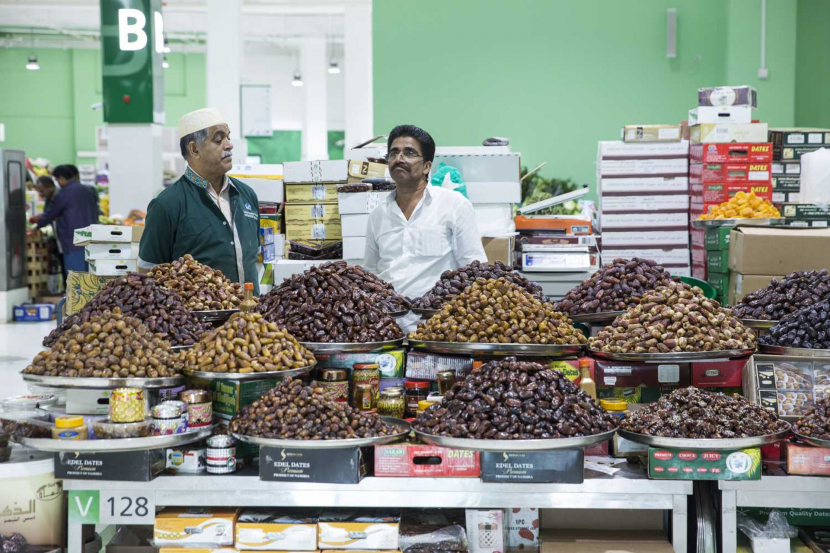 IN NUMBERS
The Waterfront Market

5
The number of different food sections, including fruits and vegetables, spices, meat and poultry, dry goods and fish.

1,240
The amount of outdoor and underground parking spaces the market has.

1958
The year Deira Fish Market opened. Waterfront Market continues its legacy with 104,373 sq m of organic produce.

500k
The estimated amount of visitors heading to the market every month.
Be the first to get all the latest Dubai news, reviews and deals into your inbox by signing up to our free
newsletter
,
click here to sign up
.