Palm Jumeirah's massive new Nakheel Mall launched in Dubai at the end of 2019 with loads of new openings from supermarkets to cinemas. While many shops and restaurants are already open, there's still plenty more to come in the next few weeks, as there's set to be more than 300 shops and restaurants in this cool new mall. We bring you the lowdown on the new shopping centre, and why you need to check it out.

First, things first – we're here to shop
If you're looking to spend your hard-earned, then there's plenty of opportunity to do just that. Shops include H&M, American Eagle, Kurt Geiger, Gant, Sephora, Bath & Body Works and The Toy Store. There's also adidas, Breitling, French Connection, Montblanc, Puma and more.

You can hop on public transport
The new mall even has its own monorail station, and it will be the access point for The View at The Palm – a public observatory due to open at the neighbouring Palm Tower.

We've shopped, now we're hungry
Restaurant-wise we can expect a new branch of popular Taiwanese dim sum eatery Din Tai Fung to open soon, the Mall of the Emirates version of which picked up a Highly Commended Award in our Best Chinese Restaurant category at the Time Out Dubai Restaurant Awards 2019. There's also frozen yoghurt shop Pinkberry, as well as milkshake company Shakeaway, burger chains Wendys and Shake Shack as well as homegrown Asian restaurant The Noodle House. Other popular names include Café Bateel, Prax's, Spiky Chicken and more.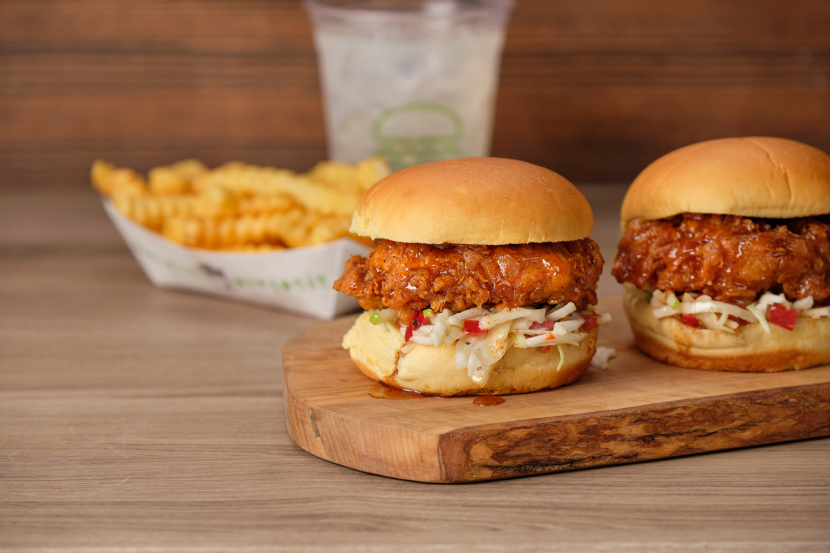 Don't miss the next level food court
Want somewhere you can buy a baguette, have a sit-down lunch and take a cooking class? Depachika Food Hall is now open at the new Dubai shopping mall and is a one-stop-shop for foodies on the Palm. In Japan a depachika is a basement-level food hall in a department store, coming from the Japanese word depa – meaning department store – with the Japanese word for basement, chika, and the first one was created in 1936. It's Dubai's first version of a depachika, and sells everything from deli-style ingredients to snacks, gourmet presents and full meals. Most of the outlets at Depachika are home-grown brands, and you'll no doubt recognise some of the names, including Lime Tree Café, Kilikio by Mythos, Salmontini, 1762, Massimo's Gelato and M'oishi Ice Cream. Retailers include Royce Chocolate, The Lighthouse, Florette, Lakrids and more. There's a cooking studio offering cooking classes, team building, kids' activities, workshops and more, for when you decide that you want to whip up something equally tasty at home. And there's even grape tasting.

Did someone say Waitrose?
A firm favourite among British expats for a taste of home (in the format of familiar ready meals, heaps of fresh fruit, chocolate biscuits and more) there's a massive new Waitrose at Nakheel Mall. The huge supermarket covers a massive 4,200 sq m – which is a lot of fresh food to put in your basket.

The kids are getting restless…
Trampo Extreme, a super new trampoline park, will get the kids out of your hair, and allow them to blow off some serious steam. The high-octane park is almost 4,000 sq ft of bouncing fun with 16 different jump activities ideal for tots of three up to teens of 13. Older kids will love the combative elements of Extreme Dodgeball and the challenge of the warrior obstacle course. There's a huge foam pit and free jumping areas, while the Kids' Zone takes little adventurers through a series of 12 cool activities. A Western-themed shooting arena, electric-car race track, role play arena and toddlers-only area are all waiting to be discovered too. Meanwhile at Cave, the largest indoor caving unit in the world, children can set off to discover various hidden chambers, slides and secret treasures.
Dhs55 (kids aged two), Dhs75 (kids three-five), Dhs85 (kids six and above). Sat-Wed 10am-10pm, Thu & Fri 10am-midnight. www.trampo-uae.com.

There's a new Fabyland
Nakheel Mall is also home to a fourth branch of the popular kids' entertainment centre Fabyland, which covers a 40,000 sq ft and provides little thrill-seekers with a jaw-dropping array of rides including bumper cars, swings and merry-go-rounds.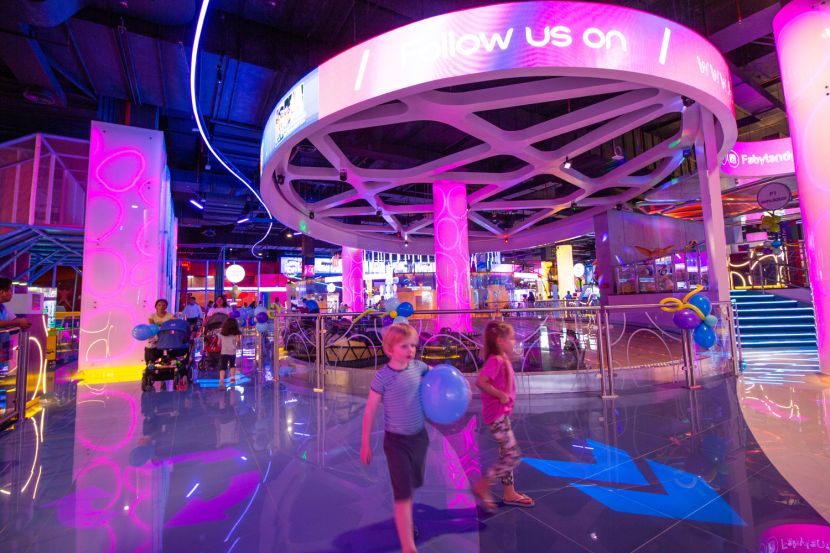 Work up a sweat
If walking around the massive mall isn't enough exercise for you, the new Fitness First has just the thing with loads of immersive classes and new equipment to check out. There are new concepts coming that use technology in different ways, including BOX, which is designed to flood your senses while in a purpose-built boxing studio and doing a high intensity interval training session – to keep your heart rate high, your muscles aching and those calories burning. Meanwhile, the KUBE is a dedicated space for a 30-minute, uber-HIIT session that (and we've tried it) is thoroughly, ridiculously exhausting. You'll get put through your paces by trainers who give you noise-cancelling headsets so you can tune into some pounding music and get yelled at down a microphone by PTs who literally get in your head while you're smashing it on the stairclimber, assault bike and multi-purpose box jump-meets-weights-meets-battle ropes area. There's also a dedicated spinning studio with real-time data projection and visualisations and a dedicated studio for a bit of hot yoga with soft, calming lighting throughout. You can even get a free trial.
Open Sun-Thu 6am-11pm, Fri-Sat 7am-9pm. Nakheel Mall, Palm Jumeirah (04 572 6168).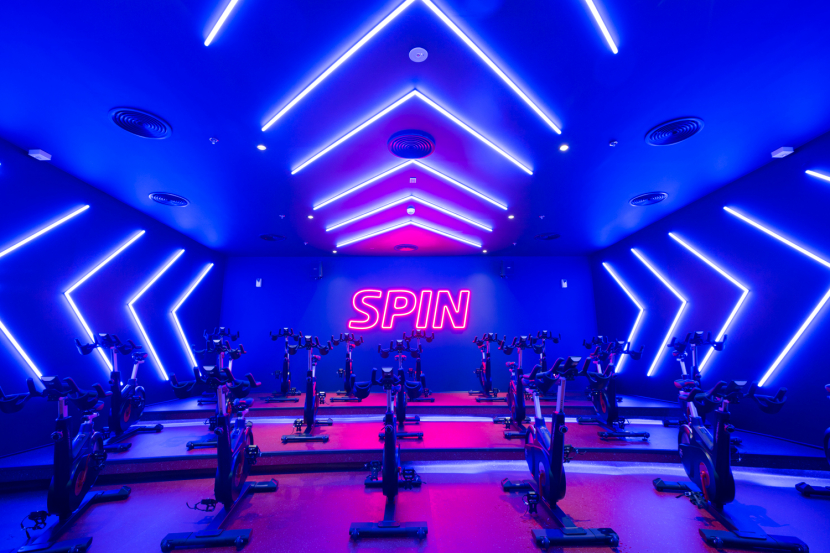 It's time for a movie
Fancy watching the latest blockbusters? There's a huge 15-screen VOX Cinemas for all your movie needs, including 3D, 4DX, GOLD and THEATRE by Gary Rhodes for some tasty in-film dining. And what's more it's (currently) a lot quieter than other branches of the cinema. Shhh.
Open Sun-Thu 10am-10pm, Fri-Sat 10am-midnight. Palm Jumeirah, www.voxcinemas.com.

IN NUMBERS
Nakheel Mall

300
Shops and restaurants will make up the mall when it's complete

4.2k
Square kilometres large. That's one absolutely massive Waitrose to get your weekly shop from

15
Screens are available to watch the latest movies at VOX

5
Group exercise studios are at the swish new Fitness First

Be the first to get all the latest Dubai news, reviews and deals into your inbox by signing up to our free
newsletter
,
click here to sign up
.