1 Central Souq, Sharjah
Known as the Blue Souq thanks to the gorgeous tiled exterior, which adorns the Dhs5 note, it makes a convincing case for a road trip to Sharjah. Hundreds of shops in two double-story halls sell a myriad of items from gold, jewels, carpets, furniture, clothing and collectables from across the Arab world. Hop in the car – it's time for an adventure to another emirate.
Open Sat-Thu, 10am-10pm; Fri, 5-10.30pm. Central Souq, King Faisal Street, Sharjah (06 556 6777).
2 Dubai Gold Souk, Dubai
A key feature of tourist itineraries for decades, the streets paved, or at the very least lined, with gold in Deira are dazzling. Whether you are in the market for a special ring or just to give your Instagram a filter-free boost, the open-air street is packed with store-after-store selling nothing but gold. The shop windows are well worth peering into, with some having huge displays that you'll want to take some snaps of before you leave, too.
Open daily Sat-Thu 10am-10pm; Fri 4pm-10pm. Sikkat al-Khail Street, Deira.
3 Hamdan Street, Abu Dhabi
Abu Dhabians of a grumpier persuasion may tell you that this central Abu Dhabi thoroughfare is hectic, busy and a traffic nightmare. Don't listen. It is a place of streetlife and constant fascination. Shops of all shapes and sizes line the streets and you can even walk in to archaic shopping centres if all that outdoor energy is getting too much for you.
Daily, 24hrs. Hamdan Street, Abu Dhabi.
4 Mina Markets, Abu Dhabi


We're at a loss to explain quite why buying fruit, vegetables and fish from a market qualifies as a tourist activity. It just is, OK? In Abu Dhabi's old port district you will find a collection of markets selling fresh produce. Keep an eye out for some of the city's finest chef's stocking up on seafood items for their kitchens while you're there.
Daily. 8-2am. Mina Markets, Al Mina, Abu Dhabi.
5 Ripe Market, Abu Dhabi and Dubai
A community market that brings the best in local artisans, makers, bakers, creators and sellers of organic fruits and veg. It also just happens to be one of our favourite free days out in the land. Hosted in both Dubai and Abu Dhabi the vibe is laid-back and the spirit independent. Head along on a weekend for a stroll with the kids, plus there's even a new dog park at the Dubai version.
Fridays, 9am-7pm; Saturdays, 10am-7pm. Dubai: Academy Park, Umm Suqeim. Abu Dhabi Sat: 3pm-9pm, Umm Emarat Park, www.ripeme.com.
6 Souq Al Zafarana, Al Ain
Malls sell just about everything you could possibly want. So to shop elsewhere you need to have something extra. A sense of occasion. A bit of magic. That's why we recommend a drive up to Al Ain to see the fancy new home of the Garden City's old souq. It feels a bit touristy so buy souvenirs including Arabian crafts, spices and nik-naks.
Sat-Thu, 9am-11.30pm. Souq Al Zafarana, Al Jimi, Al AIn (03 762 1868).
7 Waterfront Market Deira, Dubai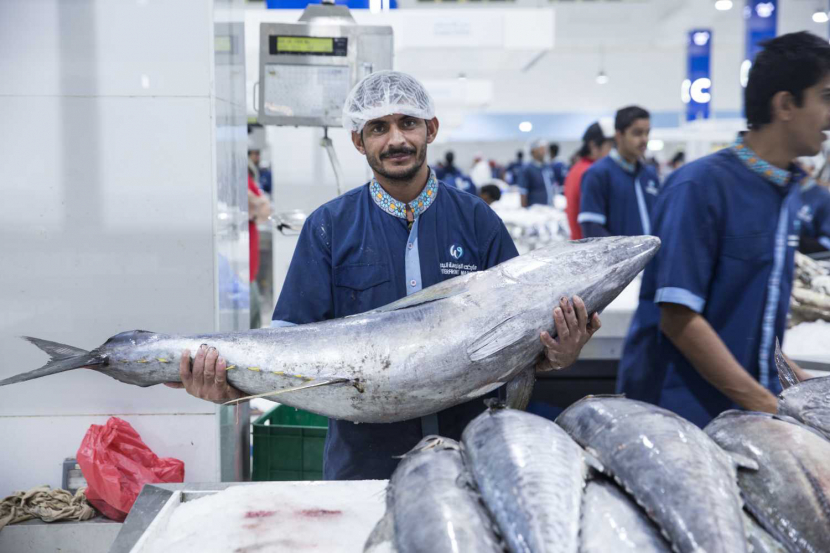 When this modern, polished and visitor-friendly 120,000 sq m facility opened its doors a few years ago it moved from a nice-to-see to a must-do activity. You can buy heaps of produce and even if you are not in the market for the freshest possible catch you can still enjoy a rich cultural experience and premier shopping quarter.
Daily. 24hrs. Waterfront Market, Corniche, Deira, www.waterfrontmarket.ae (800 627 538).
Be the first to get all the latest Dubai news, reviews and deals into your inbox by signing up to our free
newsletter
,
click here to sign up
.