With malls around Dubai and the rest of the UAE closing for two weeks in light of the COVID-19 outbreak, those staying indoors still need to do their weekly grocery shopping.
Worry not, as there are plenty of ways to get all your fresh greens, meats, cereals and everything in between with these delivery services. And, a few of them have greats deals so shoppers will have a few more dirhams in their pockets.
The Telecommunications Regulatory Authority (TSA) has also posted a list of 22 online stores to shop at, with apps specialising in meat and fish, fruit and vegetables, water supplies, pharmacies and supermarkets. Each have apps which are available of the App Store and Google Play Story.
Check out the list below and get buying.
Choithrams
If you're from the UK and missing your familiar brands from home, chuck a few Tesco goodies in your virtual shopping basket, as Choithrams has it. And, if the supermarket doesn't have what you're looking for, it's always looking to update its in-demand stock. Let them know and they'll try and source it for you next time.
www.choithrams.com (04 368 4026).
Carrefour Now UAE
If you're looking for your groceries delivered to your door, check out Carrefour UAE, which delivers to you in the next available slot, based on traffic (so order at non-peak times for fastest service). It remains one of the best-value supermarkets in the city, so it is well worth having in your arsenal for avoiding the weekend big shop. (If not for late-night munchies).
www.carrefouruae.com.
Deliveroo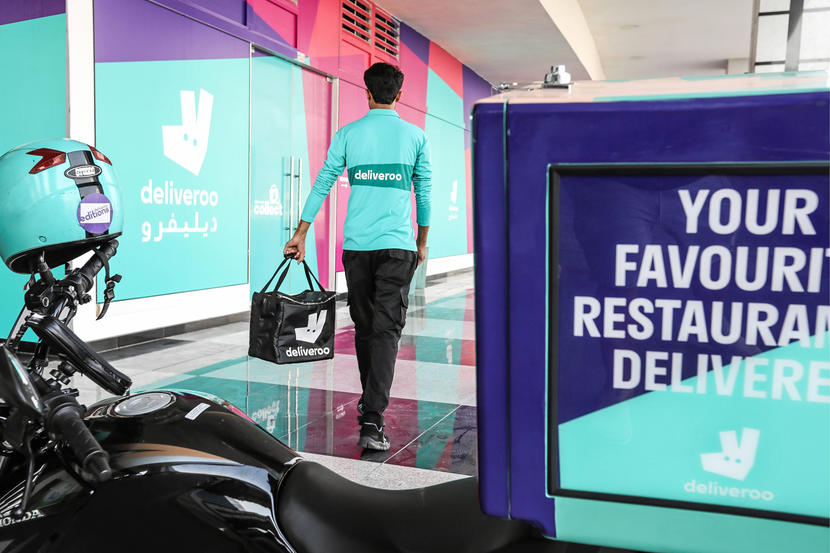 While the company still delivers food from a curated list of restaurants around the city, it also now offers groceries from a carefully curated list of restaurants around the city, it also has a grocery tab. Shoppers can choose from plenty of different stores, including Deliveroo Essentials, NRTC Fresh, The Flower Company, plenty of ice cream along with Petzone for your four-legged friends.
Free. Available on iPhone and Android. www.deliveroo.ae.
Instashop
It says its goal is to "free people from tasks that must be done and are not fun". Our ears instantly pricked up. Turns out, it's an innovative, easy-to-use mobile app for ordering groceries in Dubai and receiving them in 30 to 60 minutes, depending on location, with instant or scheduled de-livery. Say goodbye to those mad, furious dashes for lists of forgotten items.
Free. Available on iPhone and Android. www.instashop.ae.
Kibsons
The team here deliver quality fruit and veg from every continent, from the ripest Indian mangoes to the sweetest Malaysian passion fruit. Kibsons specialises in exotic fare, pre-packaged and mini veggies, as well as micro herbs, and it aims to carefully source the freshest quality goods at the best prices.
www.kibsons.com (04 320 2727).
Lulu Hypermarket
Get next day delivery on all the household requirements you and your family might ever have, and fair prices while you're at it. There's a particularly good variety of fresh fruit and veg, and even the occasional vegan deli meat. Lulu also sells electrical beauty and hygiene appliances, lest your nose hair trimmer kicks the bucket and leaves those wanton tendrils in the lurch.
www.luluwebstore.com.
M&S Food
You can now get some of your favourite treats from the famous British store, delivered to your door. The easy-to-use app delivers to most parts of the city, and provides groceries, treats, baked goods and more from your nearest M&S Food store.
Available on The App Store and Google App Store.
Martin's Meats
Up for a meaty feast for dinner? Whether its beef strips, gourmet burgers, brisket, tenderloin, ready-made meals or all of the above, Martin's Meats will deliver straight to your home. Head to the site to see top tips on storing meat and even recipes for beef, lamb, seafood and more.
www.martinsmeats.me (055 377 8714).
NRTC Fresh

There's nothing like munching on quality fruit and vegetables to give you a fresh boost, and with NRTC Fresh, you can get it all delivered right to your doorstep. NRTC Group, the largest supplier of fresh fruits and vegetables in the UAE, offers an online platform and app for on-demand delivery. And, it has the fast delivery, good quality and affordable fresh produce you're looking for.
Available on The App Store and Google App Store, www.nrtcfresh.com.
Supermart
Health and beauty products, magazines, electronics as well as groceries are offered at Supermart, and you can even save the items in your trolley for future trips.
www.supermart.ae (04 456 6752).
Union Coop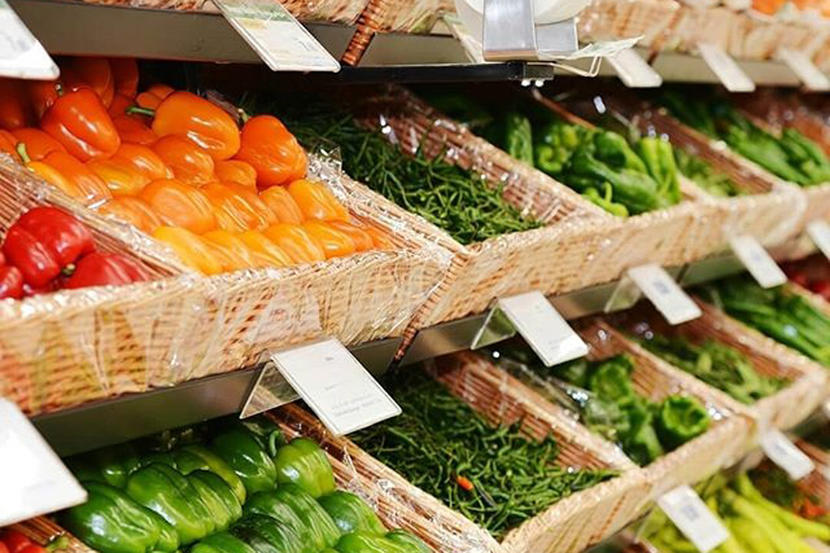 For some fantastic deals on everything from fresh greens, bakery items and frozen food to electronics and beauty products, Union Coop will deliver it in a jiffy. As in, order before 8am and you'll get it at all at 10am. Order in bulk, we say.
www.unioncoop.ae.
List of TSA online shopping stores
Supermarkets
Union Coop
Carrefour
Amazon
Noon
Supermart
Aswaq Online
Westzone
LuLu Hypermarket
el Grocer
Talabat
Soopamarket
Bawiq
Instashop
Trolley
Dukkaani
GoGrocery
Sharjah Co-op Society
Emirates Co-op
SWAN
Mir.delivery
ValuCart

Meat and Fish
Martin's Meats
SpringBok
Tari Fresh
Zabehaty
Zabayeh
Tazj
Al Mawashi
Vegetables, fruits and fresh food
Kibsons
NRTC Fresh
Quality Food
Farmbox
Fresh To Home
Organic F&C
Green Heart
Kinda
Water
Waterwa
Masafi
Mykom
Mai Dubai
Pharmacies
Be the first to get all the latest Dubai news, reviews and deals into your inbox by signing up to our free
newsletter
,
click here to sign up
.