1 An international maze of mystery
Many attractions either aspire to be, or compare themselves to, a new version of classic TV show The Crystal Maze. TEPfactor, a recently-opened attraction just off The Walk in JBR, may be of a similar ilk, but it doesn't try to take advantage of nostalgia. Nor does it need to, TEPfactor is a brilliantly original escape room-meets-adventure challenge concept that will test your wits, skill and athleticism in a series of brainteasers, obstacles and more.
2 Where did you come from?
A Croatian import, Dubai is the third TEPfactor location, with the creative minds behind the project saying that the attraction is inspired by the aforementioned TV show, as well as international TV franchise Fort Boyard. But if you've not heard of either of those shows, what are you letting yourself in for when you spend an afternoon tackling its 21 different and intriguing challenges?


3 I work out!
Be prepared to break a sweat. A stroll in the park, this is not, so get your trainers on, don your gym shorts and stretch thoroughly before you get going. We're only slightly joking, too, because each room is based on one of four broad categories: fitness, patience, logic and skill. Think tyre swings, rope climbs, agility tests and a range of other clambering-related conundrums that will have you simultaneously sweating and head-scratching. Don't worry, they serve water and energy drinks on site – and you'll need them.
4 Your brain will get a workout, too...
It's not just a physical challenge, your brain will be getting a sweat on as well. When we checked out TEPfactor, we became obsessed with some of the fiendishly tricky brainteasers that are dotted around. For some of the challenges, someone in your team (and teams of four people are ideal) will need to be good at spatial visualisation to solve some of the puzzles, while a steady hand is essential for solving some of the nerve-wracking tests.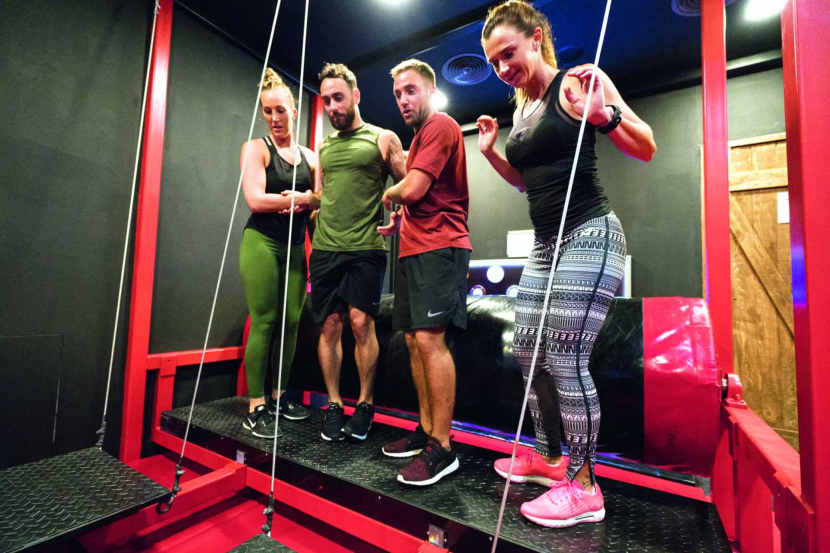 5 Gotta solve 'em all!
Because how else will you reach the final puzzle if you don't complete the first 20? When you finish four puzzles in one of the categories, you'll have to work out the code to unlock the door to the fifth and final puzzle in that section. Of course, said final challenge is usually the hardest. However, once you complete the category, you'll be given a mysterious code word. Get a clue for each of your four categories, then attempt to solve the final challenge, the solution to which is the word that connects all four of your clues. In a very public setting (the final challenge is in a cage in the middle of the lobby), you'll enter your solution, and if you're a winner, you'll be greeted with a prize for each team member, and a whole host of applause and cheering from other players in the foyer. A bit awkward if it doens't go as planned.
6 Avoid red...
... and focus on blue. That's the final piece of advice you're given before you begin your game. While that's not necessarily relevant for every room, you'll quickly understand what it means when you accidentally land on the red floor boards dotted around. A misplaced step in many of the missions will mean you've got to restart, and it's a fairly unsubtle sound that kindly informs you that you've failed. The klaxon sound booming out through the room every time you do so (and believe us, you will, because these can be really tough), will politely accompany you through your following night's sleep... incessantly.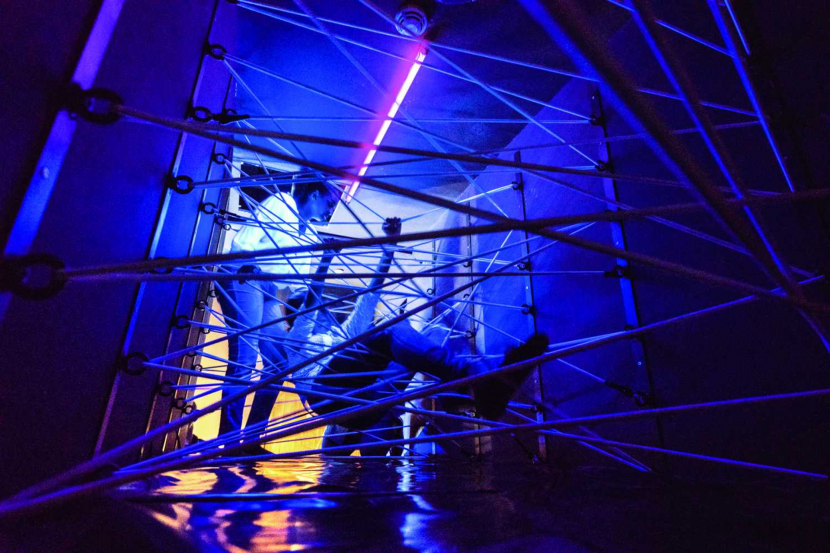 7 Avoid the klaxon of disappointment
That's our term for it, not theirs. We've already said that you'll hear this on your visit, but we're fairly sure we were exceptionally woeful when we gave TEPfactor a shot, so we heard this sound an awful lot during our time. Be patient, and don't get stressed out, that's the fast--track to being a massive TEPloser.
8 Think outside the box
The key to a lot of the games is thinking creatively about how to solve the puzzle that lies before you – for example when you find nothing but a metal pyramid protruding from the floor, or when you have to make your way through a Narnia-esque wardrobe and into nothing but utter darkness. There's always more to this game than meets the eye and, as the category name suggests, patience is absolutely key. If you'd swear that your way is right but that the system isn't working, you're wrong. Process of elimination is part of the fun, so change your approach and go again.
7 Expect to find random bruises
Bruise like a peach? After our visit the Team Time Out contestants were finding random scrapes, knocks and bruises for days. Oh, and be mindful when you're playing the football skill game, that can be a shin destroyer if you're not careful.
8 But most of all...
Have fun. This is one of the most unique days out in Dubai, and while you might need between three and four hours to make your way round every obstacle, when you're reflecting on your game while on your way home, you'll be yearning for more levels to take on...
Dhs80 per hour (weekdays), Dhs100 per hour (weekends).Open Sun-Wed 10am-midnight, Thu-Fri 10am-1am. The Walk, JBR (04 398 8438).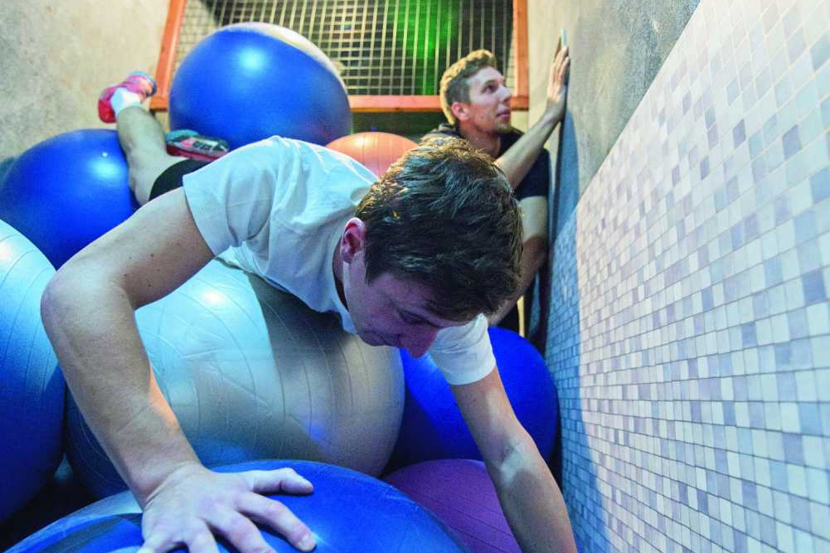 IN NUMBERS
TEPfactor Dubai

1
Final challenge, with all of your hard work leading to one conundrum to end it all. Can you do it?

4
The number of challenge categories throughout the adventure course: fitness, skill, patience and logic.

4-6
The ideal number of people to take in your team – four's probably best for you to win.

21
There are 21 challenges for you to conquer at the brand-new attraction found in JBR.
Be the first to get all the latest Dubai news, reviews and deals into your inbox by signing up to our free
newsletter
,
click here to sign up
.