Deadlines at the office, keeping on top of fitness, deciding what condiment to use with your chips – we all know how the daily stresses of working in the city can slowly creep up on us. Well, it's time to shoo away that impending pressure with a meditation session, and Dubai is packed with peaceful, quiet spaces to cast aside those external stresses and re-focus on your wellbeing.

Not only will these top spots keep you calm and collected, but meditation is also known to improve memory, thanks to a research study done in UCLA in California, as well as help reduce blood pressure, people's abilities to multi-task and even acts as anti-aging therapy (yes, please).

1 Essentia Wellbeing Centre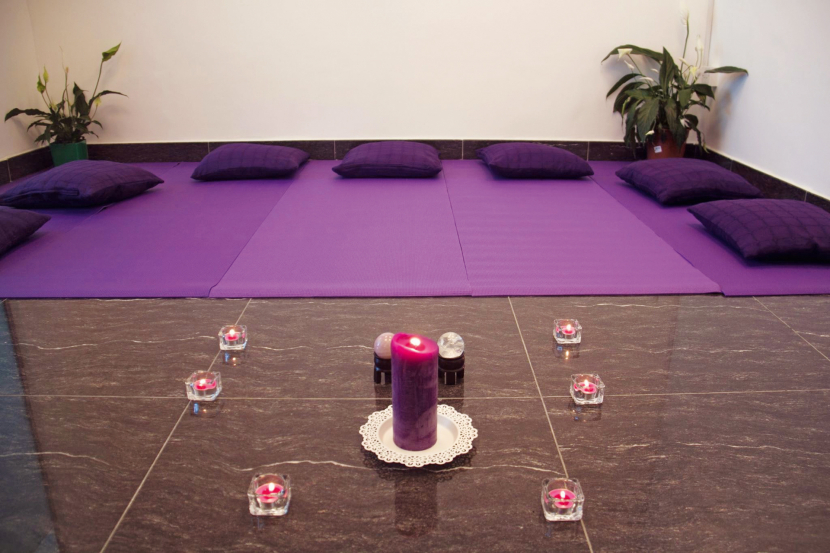 What doesn't this wellbeing centre in JLT offer? From crystal healing that uses the power of the special stone high vibration energy, to chakra balancing that opens your energy flow from head to toe, Essentia is a haven for those looking to disconnect from the world, even if just for a little while. It offers specific classes for everything from stress management to having a better understanding of mindfulness. Pop in to learn how to have more stress-free days.
Prices vary. Sun-Thu 10am-8pm, Fri-Sat 11am-8pm. Fortune Tower, Cluster C, JLT (04 242 7704).

2 Illuminations Well Being Center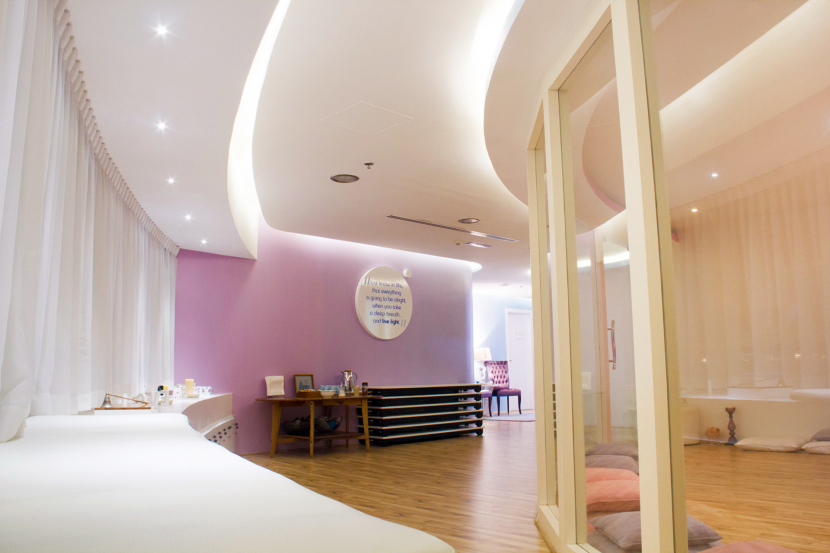 Labelled as Dubai's largest wellbeing platform for holistic healing, Illuminations has the aim of making people overcome their limitations and shine bright, thanks to its various list of classes. The studio has a "Back to Your Inner Self" class that uses sound to keep you calm and concentrated, along with Hoponopono, an ancient Hawaiian technique, to heal any inner issues that are lingering in your mind. And to get a few life tips as well, there are free seminars every week about releasing frustration and controlling your fear, along with teachings on emotional intelligence. It's time to sign up.
Free (first class), from Dhs80. JLT: Open daily 8am-10pm. Mirdif: Open daily 10am-9pm. Various locations including Fortune Executive Towers, Cluster T and Park Centre Mall Mirdif (04 448 7043).

3 Kintsugi
Finding it hard to pinpoint why exactly you're feeling a little low? You'll want to head to Kintsugi's Eye Will Flow session, a nature-inspired movement practise designed to identify negative patterns in bodies that hold people back from experiencing a state of wellbeing. It's all done through the power of intuitive breath and movement, and will help you understand the states of wellbeing. There are also more casual meditation classes for those who are just looking for some peace and quiet, too.
From Dhs79 (origami room and samurai room classes). Aspect Tower, Business Bay (800 5468 7844).

4 Life'N One
Put down that phone, get offline and head to this urban retreat just off Jumeirah Beach Road. With a beautiful outdoor setting surrounded by greenery, Life'N One puts on regular events that focus on inner peace, including a session about rewriting the direction of heart, along with weekly classes including chakra dancing meditation to "awaken the fire within", active meditation inspired by Indian and Tibetan teachings, and Ohso dynamic meditation to help break all those bad habits you've picked up throughout the years.
Dhs88 (welcome class), from Dhs99 (one class). Open daily 9.30am-7.30am. Villa 5/1b, Jumeirah 1, www.lifenone.com (056 534 2899).

5 Miracles Wellness Center Dubai
With a mission to transform all who come with the tools and techniques to awaken inner peace, Miracles Wellness Center in Barsha Heights offers some of the most affordable classes around. Starting from Dhs30 the centre has everything from full moon meditation to awaken your senses, to free sessions focusing on dealing with panic attacks and anxiety. The centre even has special reiki healing energy techniques in order to help deal with any physical pains, so if you're going through a rough spot, this one may be for you. Head there on a Thursday evening for a relief and relaxation meditation session – all so you can kick off your weekend by leaving those week-long worries of work and everything else behind.
From Dhs30 (one class), free (classes every Thursday). Open daily 9am-9pm. Icon Tower, Barsha Heights (04 363 9307).

6 Pranayama Yoga Centre
Did you know a simple ten- or 15-minute meditation session can help overcome stress and find inner peace and balance? Take a pranayama meditation at this yoga centre and you'll understand why. Offering different techniques including mindfulness, mantra and trataka (better known as intriguing) meditation, pranayama wants to get rid of all those negative vibes and find you some of those positive ones. And in even better news, you haven't been to this centre yet then you'll get a class for free
to welcome you.
Free (first class), from Dhs75 (one-hour class). Sun-Thu 7am-8.30pm, Fri 9am-10am, Sat 7.30am-8.30am. Al Moosa Tower 1, Sheikh Zayed Road (04 398 4886).

7 Trident Wellness Centre
Personal growth is the name of the game at Trident Wellness Centre. While the majority of classes the Dubai Marina centre offers are based around a more relaxed type of yoga, the meditation classes with the experienced Dr. Swami Mahavanam are a must for peace of mind. The classes take place every Monday and Thursday at 7pm, but there's also the special chakras cleansing sound healing meditation with Awakening Prema that take place every month – guiding attendees into cleansing each one of the seven main chakras. This one helps to stimulate a natural state of happiness and improve student's self-esteem and wellbeing. Another benefit of this studio are the massive, bright airy studios, overlooking the calming water of Dubai Marina and the relaxing flowing of the boats below. Plus as a first timer you'll get Dhs25 off the price. Not too bad for an after work de-stressor.
From Dhs70 (60-min class, first visit rate), from Dhs95 (60-min class regular rate). Open daily 7am-9pm. Meditation classes: Every Mon and Thu, 7pm-8pm. Trident Bayside, Dubai Marina (055 930 6592).

8 Yoga Ashram
Forget your bed, the state of complete comfort can be found at Ashram Yoga's meditation classes. Offering deeper relaxation experiences by joining yoga stretches and breathing techniques with its guided meditation, the studio believes people need to meditate every day so can feel joy on a daily basis. If you like the sound of that, get yourself booked in, pronto. The studio also puts on exclusive meditation events, including full moon meditation – the best time to balance your body.
From Dhs50. Sun & Tue 6am-10pm, Mon & Wed 8am-10pm, Thu 6am-9pm, Fri 9am-3pm, Sat 9am-7pm. Jumeirah Bay X3 Building, JLT (04 552 0048).

9 Yoga House
Yoga goes hand-in-hand with being in a state of relaxation, but to envelope your mind and body with tranquillity, go a bit further and head to one of Yoga House's restorative meditation classes. Focusing on breathing and stretching to help calm and restore the body, classes are sometimes paired with other sessions here, including hatha, a form of balance yoga. Some more therapeutic classes also include the yin stretch, complimenting vinyasa classes, where guests will stretch in the deepest and stillest of movements.
From Dhs90 (one class). Sun 9am-12.30pm and 5pm-8.30pm; Mon and Wed Sun 8am-12.30pm and 4pm-8.30pm; Tue and Thu 9am-12.30pm and 4pm-8.30pm; Fri-Sat 9am-7pm. Various locations including Building 4, Emaar Business Park, The Greens; Hilton Dubai Al Habtoor City, Business Bay (050 578 9585).

10 Zen Yoga
With branches in Dubai Media City and Emirates Hills, Zen Yoga often puts on gong meditation sessions using Tibetan singing bowls in its studio. Concentrating on the continual pattern of breathing, the medley of gongs singing will release emotional blocks and balance your chakras. The singing of the bowls is said to help you relax and find inner peace, and that we like the sound of.
Dhs350 (five classes for first-timers), from Dhs100 (one class). Dhs90. Open Sat-Thu 8.30am-8.30pm, Fri 10am-noon and 3pm-5pm. Various locations including Dubai Media City, Emirates Hills and Umm Suqeim (04 367 0435).
Be the first to get all the latest Dubai news, reviews and deals into your inbox by signing up to our free
newsletter
,
click here to sign up
.