It's official: the cost of living for expats in the city is becoming more affordable. According to a report for Mercer, the world's largest HR consultancy firm, Dubai dropped from 19th to 26th place in a list of the world's costliest places from last year. Neighbouring Abu Dhabi also fell from 22nd to 40th. But, what exactly does this mean to you? Only good things.

We're here to bust the myth that the city is getting more and more expensive to live in.


Property
Sales
The saying goes: what goes up, must come down. And, as Dubai's soaring skyline continues to grow, property prices are becoming more affordable in sync. With a seemingly endless number of residential towers still in the pipeline, the market is becoming saturated. It means now is the best time to buy in years, according to property experts.

Buyers have the chance to snap up a bargain, including in exclusive neighbourhoods such as Arabian Ranches and the Palm, as prices have fallen, and continue to fall, across the city.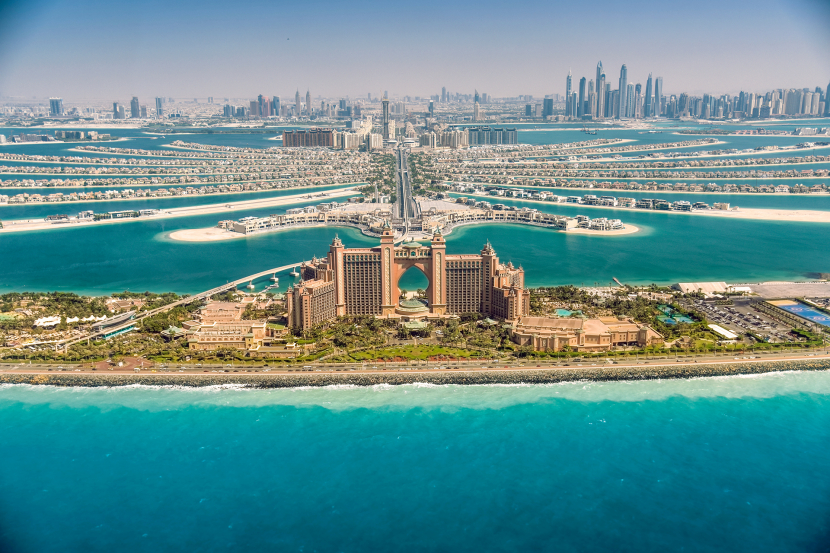 Haider Khan, CEO of the UAE-based property portal Bayut.com, explains, "[For] those who have been waiting for the right time to buy their first property or to invest, now is a good time to take the plunge.

"A lot of people who have been renting over the years can consider purchasing a property now with some excellent options and great payment plans.

"There is a good inventory of smaller units available, such as studios and one bedrooms, providing options to a very large user base and it's a price bracket that makes housing more affordable for everyone.

"On the higher end, there is still plenty of supply and the quality and size of properties are being maintained, which leaves options for people looking for a larger home."

Data from Bayut shows that four-bed villas in Arabian Ranches dropped 6.2 percent to an average of Dhs4.15million in the first quarter of the year, while five beds fell 5.5 percent to an average of Dhs5.2million.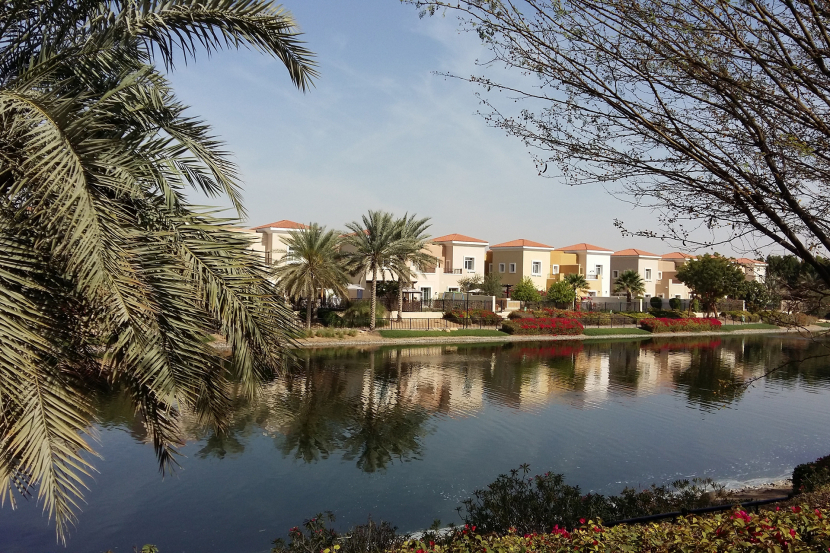 Four-bed villas in The Meadows fell three percent to Dhs4.65million.

The falling prices continued on the Palm, with three-bed villas dropping 1.2 percent to Dhs8.15million and four beds falling 4.5 percent to Dhs10.5million

Downtown Dubai and Dubai Marina also saw prices drops, as one-bed flats fell 4.1 percent to Dhs1.6million in Downtown and 3.8 percent to Dhs1.25million in the Marina.

With plans to roll out ten-year visas, it means expats can hold onto properties without worrying about job security in order to remain a resident.
Rent
Looking to move apartments this year? Well you may just be able to get more for your money in JBR. The area recorded the largest annual apartment rental declines in Dubai last year, according to a report by property company Asteco.

Its UAE Real Estate Report Q1 2018 (in the first quarter of the year) showed that rents in JBR dropped by 15 percent compared to a year earlier – but it's not the only place to see prices becoming more affordable.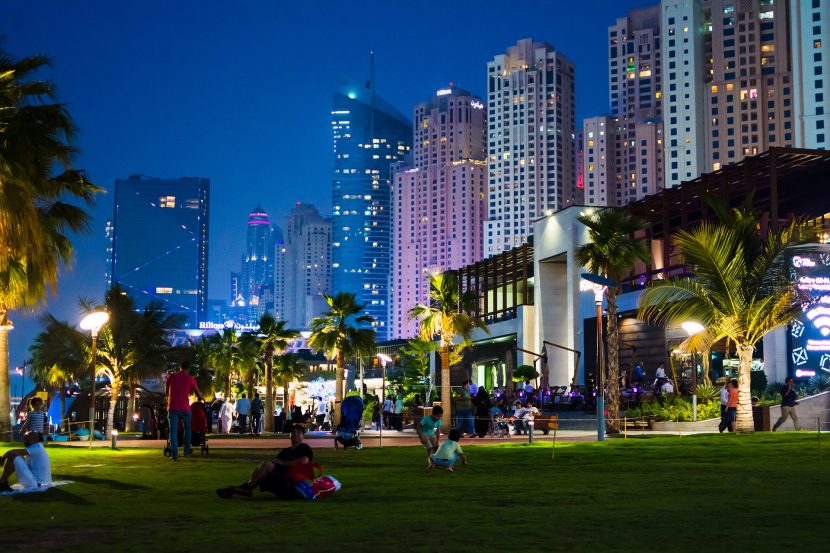 Rents in Downtown Dubai, Dubai Marina and Deira fell by 14 percent each, while The Greens and Dubai Sports City saw a 13 percent decrease. The report also shows villa locations that have dropped in rental rate, with Jumeirah Village decreasing by 15 percent, Jumeirah Park by 13 percent and Arabian Ranches by 11 percent.

John Stevens, managing director of Asteco, said that Dubai's real estate market is becoming "increasingly fragmented", resulting in a considerable widening of the rental rate ranges, something renters should take note of.

Incentives such as multiple cheques, rent-free periods and the absorption of utility, maintenance or agent fees are becoming the norm, he added.

The home stretch
Five ways to make your money go further according Mario Volpi, sales and leasing manager at luxury Dubai real estate agents Engel & Volkers.
1 Go off plan
Now is a great time to buy, in fact the softening of sale prices have increased the appetite from renters who are now considering becoming buyers. Currently there are great deals available from developers of off-plan projects who are offering excellent payment plans.
2 Rent-to-own
There are also other offers such as rent-to-own schemes, which allow the tenant to buy a property while renting it for set period to start with. The rent forms part of the purchase price and goes towards the deposit required when going for a mortgage. This 25 percent deposit is normally quite difficult to raise while still having other housing costs and other expenses. Rent-to-own schemes are proving very popular these days.
3 Pay attention to the rental market
If renting, tenants should update themselves with market prices so when it's time to renew the contract, tenants can renegotiate not only for a cheaper rent but also perhaps the number of cheques paid. Tenants need to remember that any changes to their rental contract have to be communicated (in writing) to the landlord, no less than 90 days prior to the expiration of the contract.
4 Know the hidden costs of buying
If arranging mortgage finance, a first-time mortgage under Dhs5million will require a deposit of 25 percent of the purchase price – the bank then finances the remaining 75 percent. The bank valuation costs approximately Dhs3,000. The agent's commission is two percent and is payable by both the buyer and seller. The transfer fee is four percent of the purchase price, this is payable at the time of transfer along with the mortgage registration fee of 0.25 percent of the loan amount.
5 Buyers: do your homework
Take time to find out about the area and about the property you are hoping to live in. If the property is under-construction, ask questions such as who is the developer, what has the developer built before, what reputation does it have?

Always use the services of a RERA-qualified real estate agent and take notice of recommendations from friends and family.

Dubai is a fantastic place to live and with prices at their current levels there is an added incentive for those wanting to live or invest here.
Tax
No tax rise
On January 1, 2018, VAT was rolled out across the UAE. Despite being set at a relatively low five percent, the tax still sparked concern among residents used to tax-free living. However, the Minister of State for Financial Affairs Obaid Al Tayer dismissed any intentions to raise the rate further in the next five years. Plus, Al Tayer ruled out any plans to introduce income tax – ensuring salaries remain 100 percent yours.
Cheaper stays
In August, TripAdvisor ranked Dubai as the 17th best destination in the world to visit – the first time the city has broken into the top 20. And, as the city continues to turn away from an oil-focused economy, His Highness Sheikh Hamdan bin Mohammed bin Rashid Al Maktoum, Crown Prince of Dubai and Chairman of the Dubai Executive Council, announced plans to further enhance the city's status as a major international tourist destination over the summer.


The municipality fee on sales at hotels was cut from ten to seven percent. It means that everything from booking anniversary suites on a staycay, to celebrating birthdays with friends at brunches have become cheaper. Three percent may not leave you with enough to finally snap up a Ferrari but hey, it's three percent more than you had before. Anyway, if all your salary goes into your local's till, think of it as a three percent pay rise.

Shopping refund (for visitors)
Following on from the reduction in municipality tax, the Federal Tax Authority will refund all VAT from Sunday, November 18. There's a catch though: it's only for tourists.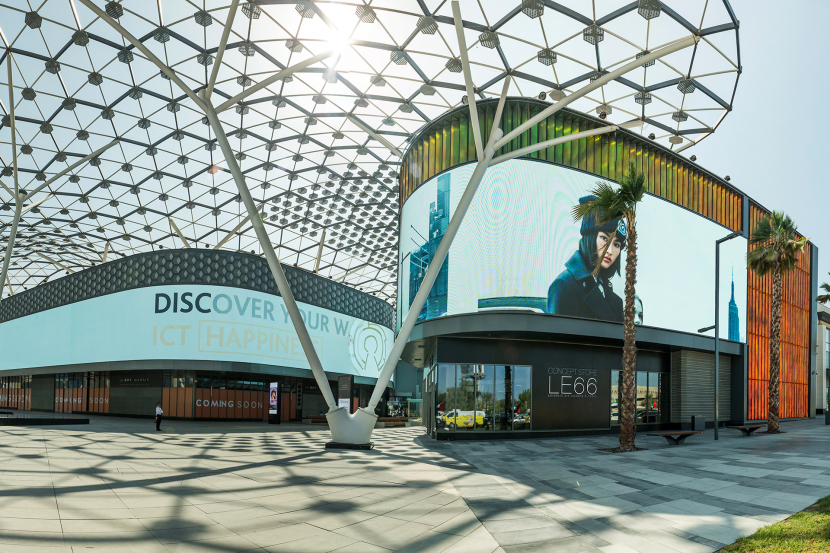 The introduction of VAT here in January prompted certain services and goods to rise in cost – but UAE authorities want to ensure it does not affect holidaymakers. The system is straightforward – buy goods from retailers registered in the scheme and present a passport, receipts and credit card to inspectors before leaving the country. This will allow the VAT paid on these goods to be returned to the purchasing credit card.
While this won't put money directly back into residents' pockets, we're looking on the positive side of life. One: you can add it to the list of reasons you roll out to woo over friends and family to visit (year-round sunshine, sandy beaches and more brunches than you can shake a stick at being the usual suspects). Two: they'll have five percent more cash to splash on gifts and souvenirs. And, three: you can remind them their holiday spends go five percent further when they try to dodge the next round.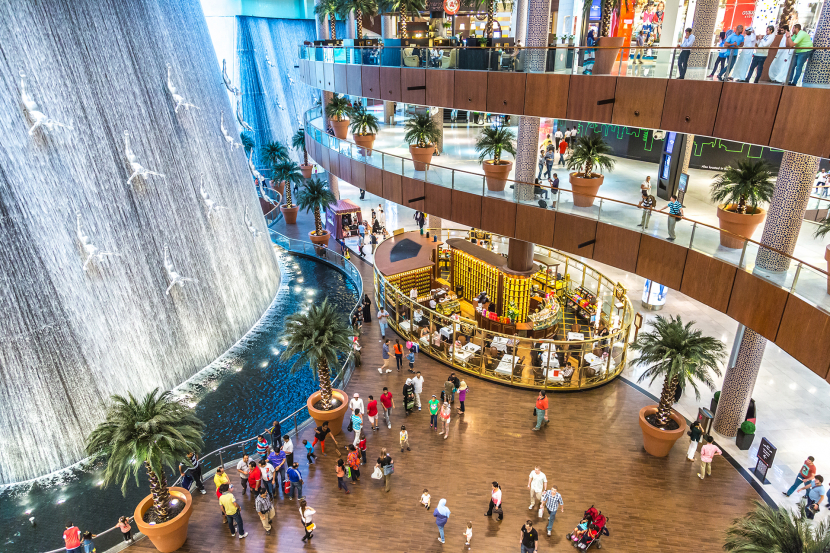 FTA Director General Khalid Ali Al Bustani said, "The system operator will be signing agreements with retailers to provide them with the necessary technology to connect with the FTA, as well as with airports, and land and seaports of entry. Designated spaces will be provided where tourists can easily reclaim taxes. The digital system determines the taxes that are eligible for a refund and then reimburse tourists. This complements the Government's commitment to implementing the UAE tax system and ensuring that it is in line with global standards."
To obtain a VAT refund, the items must have been bought in the UAE and tourists must take them with as they leave the country within
90 days from the date of supply.
Motoring
Old > new
Stop waving your arm at the curbside, save Uber and Careem for the weekends and forget about leasing, now is the time to finally own your own set of wheels. According to industry experts, buying a car is becoming cheaper. Why? Mainly due to the used car market overtaking the sluggish new car market.

If you really want your salary to go as far as it can then wave goodbye to those dreams of owning a convertible Lamborghini with a bespoke camouflage skin, and turn your attention to a reliable, second-hand motor from a good home.

A report by SellAnyCar.com, the second-hand car sales specialists, predicts that the used automobile market will expand three times as fast as the new car market.




Saygin Yalcin, the company's CEO, tells us, "While we all see the used car market growing compared to the stagnating, and even shrinking, new car market, we are not surprised about this development, as this is a sign of any developing automotive market.

"Within the next decade, the used car market will be three times bigger than the new car market. Another major shift is that consumers are fleeing horizontal classifieds websites in favour of specialised car buyers.

"With free and instant online car valuations, consumers are more educated about car pricing, the selling process becomes easier and this transparency and convenience removes the hassles of owning a used car and hence further supports the shift."

Essentially, it means motorists have more money in their back pockets as they turn their backs on expensive new cars.

Meanwhile anyone looking to sell their car can cash in on the booming sales market.
Ways to win and save
MashreqMillionaire
Alongside dozens of UAE bank accounts that offer brilliant bonuses such as air miles, free cinema tickets, free golf and more, you can swap earning interest on your balance for a chance to win a life-changing jackpot. With the MashreqMillionaire draw each time you deposit Dhs1,000 into the account you will earn one "certificate", which is then entered into the monthly pot. There are prizes of Dhs5,000, Dhs100,000 and Dhs1million – with occasional draws for a whopping Dhs5million. There is no monthly fee and you'll need a minimum balance of Dhs1,000 – but you'll need to buy five certificates per transaction. You can return them for Dhs1,000.
Visit www.mashreqbank.com for more info.
Millennium Millionaire with DDF
Here's one way to kick-start the holiday of a lifetime or banish the post-holiday blues for a lifetime: winning US$1million at Dubai International Airport. The Millennium Millionaire Dubai Duty Free draw has been running for almost 20 years and has created more than 270 millionaires. Astonishingly, seven people have won it twice. Tickets cost Dhs1,000 each and are available to passengers passing through departures, arrivals or in transit. They can also be purchased online. The draw is limited to 5,000 tickets. Runners up can also win luxury cars and motorbikes.
Visit www.dubaidutyfree.com/win for more info.
Time Out Dubai's Brunch Club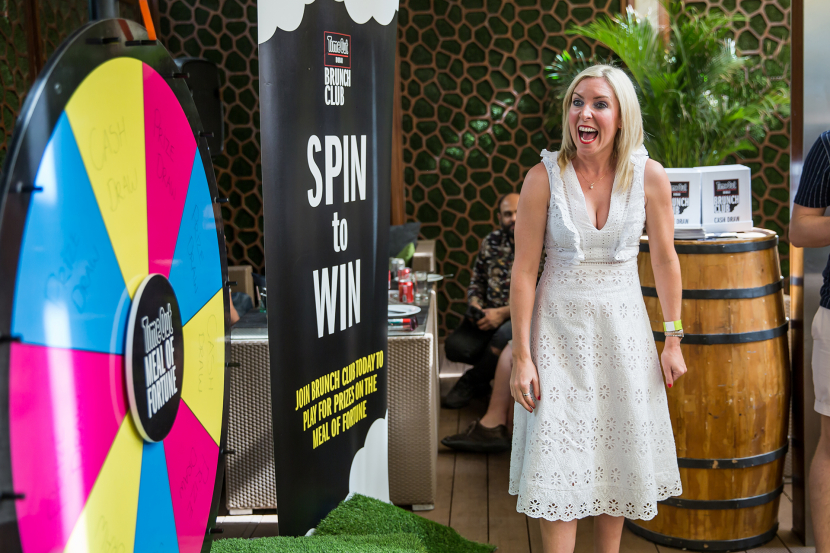 Like brunching? Or, just like freebies? Well, sign up to the city's first-ever weekly brunch club – set up by us. Members – fill your boots with huge discounts off the bill, or, better still, entirely free brunches with two-for-one deals. Plus, every member who dines with us at the ever-changing list of brunches gets a free spin of the Meal of Fortune, earning the chance to win a whole range of prizes, from free after-party drinks to Dhs1,000 in cash. PS – don't forget about Time Out Dubai's vlogs. When we're not indulging ourselves at the city's best brunches, we're zipping up and down Sheikh Zayed Road looking for the best activities and days out for you. Each week, subscribers can win tickets to said exhilarating days out such as indoor skydiving, golf lessons or swimming with sharks. We're happy to be here for you.
Free. Visit www.timeoutdubai.com/brunchclub.
Go digital to save
No, we're not talking about cryptocurrencies when we salute the digital world for transforming our spending habits. We're talking about the far-reaching range of apps, forums, websites and social media channels designed to help you to save a pretty penny (or fils, in this instance).

Tnerit
Want to clean the balcony but don't have a pressure washer? You could buy one for Dhs2,000. Or, you could rent one for a fraction of the cost. Or, perhaps you're planning a larger-than-normal gathering of family and friends? Well, rather than condemning them to squeezing around your kitchen table bought in haste at IKEA when you first moved in, you could rent a table with enough room to fit a football team around – substitutes included. They're just some of the possible items you can find on new Dubai marketplace app Tnerit – which was specifically designed to help residents save on general living expenses through a sharing economy. Sort of the household item equivalent of Airbnb, you stick on your spare household items, such as tools, gadgets, furniture, books, clothing, camping gear, neglected treadmill you promised yourself you'd never, well, neglect, sports gear, bicycle, DVD boxsets etc. and rent them out when you're not using them. It's a perfect way to make some extra pocket money out of possessions left gathering dust in the corner. Likewise, it could save you having to shell out on expensive, rarely used items such as the aforementioned Viking Hall-sized dining table.

You can choose to lend or borrow items on a pay-per-day system. It's currently only available in Dubai and items tend to be limited to electronics and books, but we're excited to see how it grows and cements itself in Dubai.
Available on App Store and Google Play. Visit www.tnerit.com for more info.
The Entertainer
A Dubai stalwart that needs no introduction, it's been saving us dirhams for almost two decades. The Entertainer has been making life in Dubai a little more affordable since 2001, offering huge discounts on spa days, brunches, staycays, fitness classes, theme parks and more. If you're not on it, where have you been this entire time? The full package – including fine dining, fitness, drinks and body – is priced at Dhs990 (although only fools pay full price as there are always special offers, so keep watch). In 2015, the average user saved more than Dhs6,000 – so tell us it's not worth it.
Available on App Store and Google Play. Visit www.theentertainerme.com for more info.
Food shopping
Last but not least, your daily feast has become even cheaper thanks to Viva supermarkets. Based on the European no-frills chains such as Aldi and Lidl, the budget grocery store has set its sights on transforming Dubai's food shopping – hopefully it'll spell the end of having to endure eye-watering prices at some supermarkets (where we've genuinely seen a punnet of cherries on sale for close to Dhs100). The European supermarkets sparked a bidding war across the continent, resulting in many major retailers slashing prices to keep customers happy. Cheaper groceries, more choice and more places to shop around resulted in a huge reduction off the weekly shopping bill for average families. And, with four stores already open in Dubai, the Landmark Group are hoping to capitalise on a money-conscious population. The company's chairwoman and CEO Renuka Jagtiani says, "This is a very good time to start [this concept] – as the market has matured, and as VAT has come in and people are more conscious of what they are spending."

Viva's CEO Georg Fischer, a former bigwig at British retail giant Tesco, said home delivery for Viva is in the pipeline, adding, "Our promise is the offering of a range of private label quality products for at least a 30 percent cheaper shopping experience that will lead to savings to consumers that have never been seen [in the UAE] before." A 30 percent saving on the weekly food shop? Just another way Dubai is getting more affordable.

How will you start saving?

MEALS UNDER DHS100
99 Dizzle Dinners at Senara
Steak for under Dhs100? Yes please. Get a rump steak and sides for just Dhs99 at this Palm spot every Tuesday.
Dhs99. Tue 5pm-midnight. Ongoing. Palm Views West, Palm Jumeirah (04 451 6460).

Bargain brunch at Bar Baar
This popular Indian restaurant, which sits in the place that was formerly The Music Room, has a street food brunch, with 65 dishes – all for Dhs99.
Dhs99 (food only). Fri 1pm-4pm. Majestic Hotel Bur Dubai (04 501 2631).

Breakfast brunch at Bistro Des Arts
Kick-start your morning with a family-friendly French brunch with crêpes, eggs and plenty of cheeses and pastries, for just Dhs99.
Dhs99. Fri and Sat 10am-2pm. Dubai Marina Promenade (04 551 1576).

Ladies' night at Mr Miyagi's
This is possibly one of the best deals out there. For two hours you'll get free-flowing drinks and they're not stingy about topping you up, either. It's not fine dining but if you're after dim sum, kung pao chicken, crispy duck salad et al, you're in the right place. It's lively, fun, and a top night out.
Dhs99. Wed & Sat 5pm-11pm. Media One Hotel, Dubai Media City (04 420 7489).

Lunch at Tr!beca
Head to this trendy New York-style bar and restaurant and get a two-course lunch, plus a house beverage or soft drink, for Dhs89. Dishes include a pulled lamb burger, chicken and veg, cod and chips, truffle risotto and a range of desserts.
Dhs89. Sun-Thu noon-4pm. Ongoing. JA Ocean View Hotel, The Walk, JBR (050 345 6067).
Wingman Wednesdays at Perry & Blackwelder's
If you're a fan of wings, look no further. Every Wednesday you'll get unlimited chicken wings or a pitcher of hops every Wednesday for Dhs99 at this chilled-out Souk Madinat spot. It runs all day, too.
Dhs99. Wed noon-1.45am. Ongoing. Souk Madinat Jumeirah, Umm Suqeim (04 432 3232).

MONEY-SAVVY FITNESS APPS
CLASSPASS
The global fitness app is now in action in the emirate – and whether you're a yoga-lover, boxing machine or HIIT fanatic there's a class for you. Monthly membership starts at Dhs399, which means it's a now a whole lot cheaper for you to find what you like (maybe you're a natural yogi, or perhaps it transpires you can't stand spinning) before launching into a full-on subscription. Classes available on the system include barre, Pilates, HIIT, spinning, boxing, strength training and more, at 130 studios including The Platform, Mojo Reformer Pilates, Physique 57, The Warehouse Gym, FlyWheel and CycleBar. Studios are all over Dubai from Al Quoz to Downtown Dubai, Dubai Marina and Jebel Ali. Be sure not to cancel a class though, or you'll be charged Dhs40.
www.classpass.com/try/Dubai.

CLASSPORT
This monthly membership pass allows you access to a range of gyms including FlyWheel and Exhale. You can take one class a day, and three at each studio per month. It also aims to be help you make fitness buddies by being an online community, too. Again, if you're booking be sure to cancel more than 12 hours in advance if you can't make it.
www.classport.fit
GUAVAPASS
GuavaPass is well established in Dubai and gives members access to hundreds of different classes at studios including Mojo Reformer Pilates, Karma Yoga, Define and Warehouse Gym. As well as studios across Dubai, you can also use your membership in other cities, such as Singapore and Hong Kong so if you're travelling you don't need to fork out on fancy gyms. There's also a range of discounts exclusive to members that can be used on meal plans, active wear and more. Packages start at Dhs479 a month for unlimited classes, but you can also sets for eight or 20 classes if you don't have the time to commit. That Dhs40 cancellation charge is also active here.
www.guavapass.com
Be the first to get all the latest Dubai news, reviews and deals into your inbox by signing up to our free
newsletter
,
click here to sign up
.