Remember that suit you wore a couple years ago to that wedding that's now hanging at the back or your wardrobe? Or the one you brought out for that job interview last winter? Forget about those – it's time to get some new threads in Dubai.

And with the world's richest horseracing event – The Dubai World Cup – galloping towards us on Saturday March 28 it's time to get suited and booted.

Don't know where to go? These top tailors are a great place to start.

As for the ladies looking for a suitable hat, we've got plenty of them right here.

Bespoke
Now, this DIFC spot is for really upscale suits that will last you for years – that is, if you happen to stay the same shape. If you're willing to fork out around Dhs4,500 (that's with everything included), Bespoke will whip you up a dapper suit that will make heads turn, and that's the whole point, isn't it? Tailors use time-proof, early 20th century-inspired measuring techniques for that sense of tradition and style. Priding itself on hand-crafting everything from tuxedos, suits and casual jackets with a bit of flair with the finest fabrics around, it usually takes four to seven weeks and three to four fittings before their masterpiece is read to be handed over to you. Style always takes time of course, and if you book in right now, you may just have the time to nab yourself one.
Open Sat-Thu 10am-8pm. Gate Avenue, DIFC, www.bespoke.ae (04 363 7237).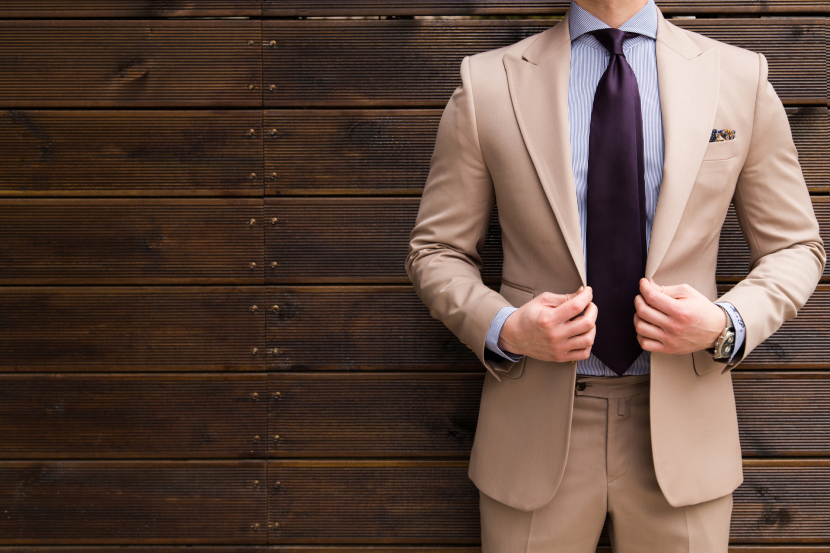 Collars & Cuffs
Only a stone's throw away from Bespoke is Collars & Cuffs, with a reputation that precedes itself. How so? Well, you know a tailor is special when it offers a signature "six step experience" – it just sounds suave. Prices range from Dhs2,300 and this experience includes regular consultations and fittings with your sewing buddy, along with a shadow trail that has you test run the fabrics of the suit. If you're not a fan, then they will have it changed. That's the beauty of this tailor, as their main priority is "perfection". These guys have been in the business since 1949, specialising in made-to-measure suits and shirts and offering more than five thousand materials and patterns from trustworthy Italian and English sources to choose from. For precise pocket squares, a different type of collar to stand out and mother of pearl buttons, Collars & Cuffs has you covered.
Open Sat-Thu 10am-8pm. DIFC Gate Avenue, DIFC, www.collarsandcuffs.ae (055 497 4342).

Kachins 44 Street
Forget all notions of cupboard-sized shops hidden down back alleys of Bur Dubai – Kachins is an extensive, well-appointed store where tea is served and guests can relax on sofas while browsing through style magazines for inspiration. While there's a good range of Indian outfits on show here, don't be fooled. They also make a dapper three-piece. If you're after a sharp suit that will stand out from the crowd, then head past the colourful gowns and check out the cashmere and wools on display at Kachins in Bur Dubai. The assistants are helpful without being pushy and you'll find plenty of materials to choose from. The cut is the key to a good suit, and that's what makes Kachins superior. The team insists on two fittings and a final check before the suit is ready to go, giving you that look you're after. A range of different collar and cuff styles are also on offer here, and it won't cost you a pretty dirham either.
Open Sat-Thu 9am-1.30pm and 4pm-10.30pm, Friday 4pm-10.30pm. Near Royal Ascot Hotel, Bur Dubai, www.kachinsgroup.com (04 355 7044).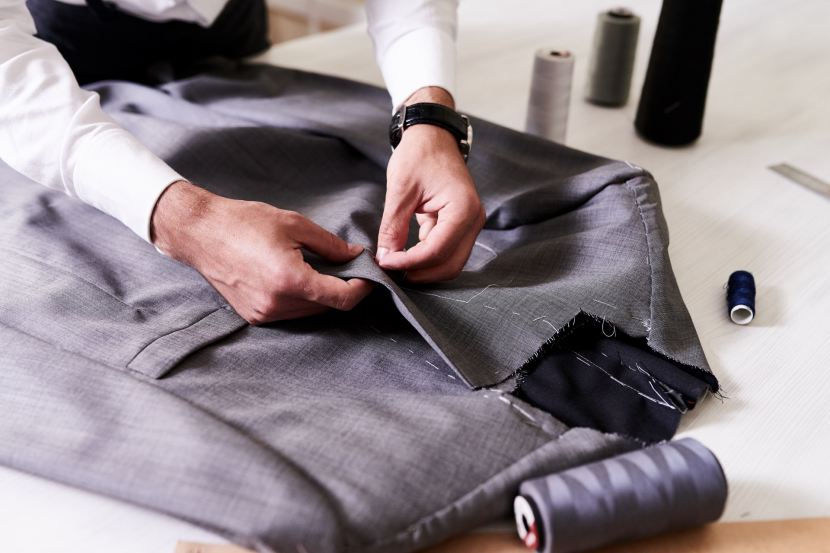 Parmar
Some could call Parmar tailors the pathfinders of bespoke tailors in Dubai, establishing itself in 1956. And like any old establishment that's lasted this long, it deserves the respect it gets. First opening up in Bur Dubai and further expanding to JLT and now it's new branch at Nakheel Mall on the Palm Jumeirah, Parmar is recognised for its fine fabrics from Italy and Britain, and reputable (and simply classy-looking) stores. The tailors offer exclusive fabrics, including the high quality wool, cashmere and mohair fabrics of Ermenegildo Zegna. The process is as simple, with five steps including fitting, style consultation and fabric selection. As for the last step? The suit is delivered straight to your home. No stress, no hassle. If your dapper suit impressed on the big race day and you're keen to become an avid Parmar wearer, the tailors will store all your measurements and your purchase history on its digital database, so getting a new suit for next year's Dubai World Cup (or that important anniversary) will be a breeze.
Almas Tower, JLT: Open Sat-Thu 9.30am-10pm, Fri 4.30pm-10pm (04 4289494). Souq Al Kabir Street, Bur Dubai: Open Sat-Thu 10am-10pm (04 3513112). Nahkeel Mall, Palm Jumeirah: Open Sun-Wed 10am-10pm, Thu-Sat 10am-midnight, www.parmartailors.com (04 584 1666).

Sartor
Sartor (meaning professional garment maker in Italian) has been in the business for the past 12 years, watching the latest fashion, experimenting with various styles and continually building connections with top garment sellers from Italy and the UK. Set up near Astoria Hotel in Bur Dubai and in The H Dubai, the expert tailors will guide you through "The Craft", a four-step plan to give you the fitting suit you're after. First they'll sit you down and ask what occasion your suit is for, followed by identifying the perfect design and choice of fabric. The third step is all about get the suit fitted, with a structure trial where each hand-cut component of the suit is joined together based on how it fits you best. The final step finishes off the finer details and after that your suit will be delivered in three days – depending on the season. Suits start out at Dhs1,800 and with intricate detailing, quality stitching and clean fashion, Sartor will have you looking sharp.
Bur Dubai: Open Sat-Thu 9.30am-10pm. The H Dubai: Open Sat-Thu 10am-8pm, Fri 4.30pm-8.30pm, www.sartor.ae (04 359 4939).

Stallion Bespoke
Want to feel like a million bucks without actually having to spend that seven digit figure? Who doesn't? That's when Stallion Bespoke comes in, internationally known and boasting three shops throughout the city, including City Walk, Downtown Dubai and Bur Dubai. And guess what? Stellar suits can start from Dhs1,249, with a host of swanky fabrics that will turn a head or two. With every blazers there's a shirt to match it too, and, in true Dubai fashion, the tailor made get out can be delivered straight to your door. Also, Stallion is a fairly fitting name for the Dubai World Cup…
Downtown Dubai: Open Sat-Thu 11am-9pm, Fri 3pm-9pm (04 453 9839). 41st Street, Bur Dubai: Open Sat-Thu 10am-10.30pm, Fri 4.30pm-10.30pm (04 355 6876). Building 7, City Walk: Open Sat-Thu noon-10pm, Fri 3pm-9pm (04 328 2211).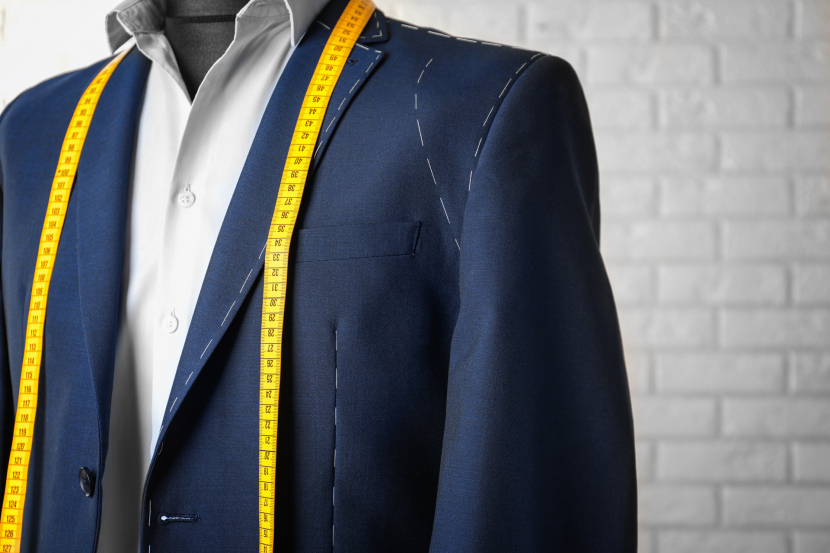 Suited & Booted
When a professional team of tailors has been staying at the top of the luxury tailoring game since first opening up in 2015, it's certinaly worth a consultation (or two). Suited & Booted in Dubai Marina strives to stay ahead of global trends, no matter the occasion the suit is for – bringing together local style with modern takes on the classic silhouette, along with combining modern-day aesthetics with the classic British tailoring. What kind of occasions, you ask? There's casual and formal tailouring, suits for weddings and business, and even for race day (how convenient for the Dubai World Cup, eh?) – all in a simple three-step process. Plus, all of its high-quality fabrics are hand-picked and imported from Italy. Time to get dapper, Dan.
Open Sun-Thu 9am-9pm, Sat 10am-9pm. 27th Floor, Marina Plaza, Dubai Marina, www.suitedbooteddubai.com (055 152 6899).

Suitsupply
What an age we live in – where we can order a whole three-piece suit, from waistcoat to trousers, with a simple click of a button. If you know exactly what you're after, give over your measurements and trust the tailors at Suitsupply to do a pro job (they will) and you can get yourself a custom made suit delivered the way you want. Suitsupply offers a generous amount of options to tweak each part of the suit, including the kind of jacket fit, the type of waistband for the trousers and even whether or not you want the ends of the trousers turned up or not. While getting it all done online is a luxury, there's something special about getting fitted the old fashioned way. Also, it's the perfect excuse to visit the Dutch brand's suave store in City Walk. The staff know a thing or two about sizing, style and accessories, so you can always ask for some fashion tips. There's a range of modern cuts and high-quality fabrics on offer here, so take your time and find what suits.
Open Sun-Wed 10am-10pm, Thu-Sat 10am-midnight. Al Safa Street, City Walk, www.suitsupply.com (04 431 0744).

Suits and Shirts
The name says it all, doesn't it? The essential parts of a suit (arguably, each part is) done right, all at Dubai's own take on 'Savile Row'. Suits and Shirts is a bespoke tailor set up in Souk Al Kabeer boasting a host of swanky European fabrics and fitting services done in a jiffy. In fact, once the suit is made in a timely manner (from 15 hours to 40 hours), the tailors will deliver it straight to your door. From suits and tuxedos to dinner jackets or traditional wear, expect fabrics and materials from top brands such as Thomas Mason, Soktas, Canclini, Reda and more. The shop also tends to dish out plenty of deals, including six shirts custom-tailored shirts for Dhs1,000. Now that's dirham-saving.
Open Sat-Thu 10.30am-10pm, Fri 5pm-10pm. A Building, Shop 3, 25C Street, Souk Al Kabeer, www.suitsandshirts.ae (04 323 8898).

Whistle & Flute
The hardest part about getting a garment created at this superb Satwa tailors is actually finding the place. Tucked in an alleyway running through the large red brick building next to the Iranian Hospital, it's not the type of place that attracts passing trade. But once inside the smartly fitted-out shop, it's clear the tailors who work at Whistle & Flute know their stuff. The name of the shop comes from the cockney rhyming slang for suit, and the outlet boasts a wide selection of materials for shirts and suits "for the discerning gentleman". And it doesn't disappoint. Suits are created with speed – taking around ten days in total to hand over the finished product. Need an alteration? No problem, get your suit made at this Satwa shop and you'll get as many as you like free of charge (so there's no need to fear that second helping of dessert at the next Friday brunch you go to, ahem).
Open Sat-Thu 9am-1pm and 4pm-8pm. Satwa (04 342 9229).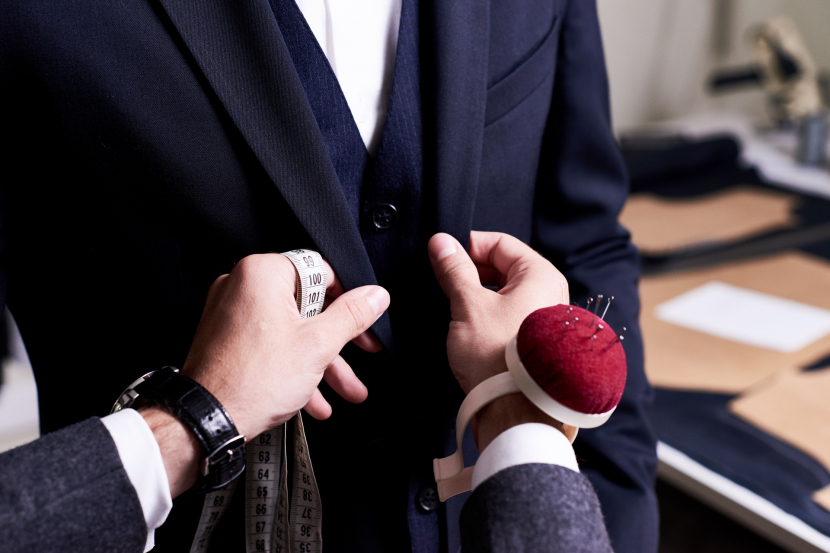 Be the first to get all the latest Dubai news, reviews and deals into your inbox by signing up to our free
newsletter
,
click here to sign up
.