Multiplayer Madness
Apex Legends
The new titan on the block has arrived. Mixing up the 1 vs 100 formula and combining the best qualities of multiplayer giants Overwatch and Fortnite, Apex Legends brings a unique list of characters with their own special abilities and pits them against one another in squads of three players. Get your pals together, pick a role and strategize how to pick off each team so you can be crowned the best. Gameplay is speedy, too, as Respawn has brought in their fast movability mechanics from Titanfall, so you'll be jumping, shooting and sliding all at once. It's free to play, and best of all, Apex Legends has only just begun season one, so now's the time to try it.

Fortnite
The all-out battle-royale genre seen in Fortnite is all the craze these days – largely thanks to Fornite itself. Although not being the first multiplayer game to make it surge in popularity (that honour goes to Player Unknown's Battlegrounds), Fortnite made the genre become the giant it is today because of the spin it put on it. Being available on basically any platform – from your PS4 to your smartphone – means you can start making your way to being the last man standing, anywhere. Fancy a weekend-long game session with your mates? Group up and get in gear. If you're on your way to work and feel the urge to drop in, go in solo on your phone – matches last around 20 to 30 minutes. As for the cherry on top? It's completely free to play.

Going solo
Sekiro: Shadows Die Twice
Sekiro: Shadows Die Twice is looking to be From Software's hardest game yet – and that says oceans. Notorious for coining the phrase "but is it as hard as Dark Souls?", it's harder to imagine how they could make any of their games any more gruelling. But the developers are now trying to shake off their previous success and bring something fresh to the table. In doing so, they've delivered a brilliant new combat system that quite frankly looks intimidating, and that's good.

Yoshi's Crafted World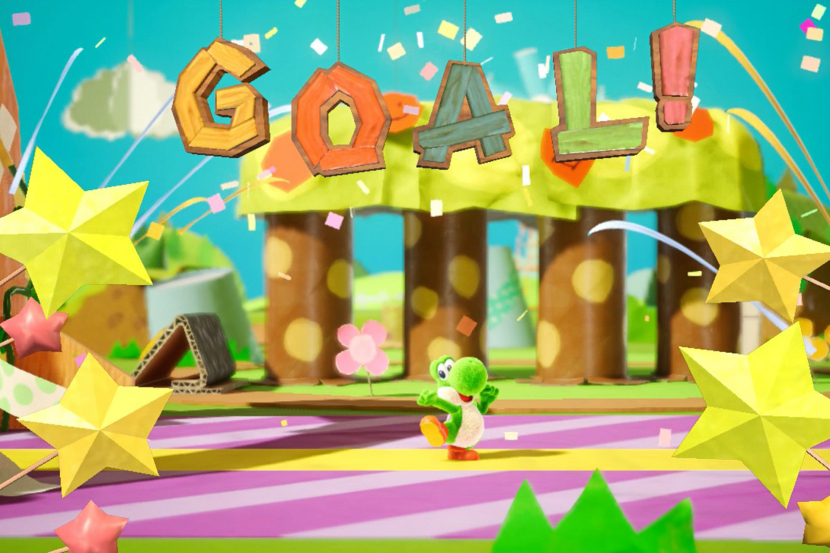 When Nintendo decides it's finally time to release an exclusive new platformer on its consoles, it's a big deal. Not just because each of them are few and (very) far between, but mainly because Nintendo completely nails the gameplay, design and overall fun factor of them all (except you, Super Mario Bros. 2). Yoshi's Crafted World is no exception to that rule, thanks to its stunningly crafted art style, comfortable controls and brilliantly diverse level design. That's nothing new, but Crafted World takes it a step further by letting players interact with objects out-of-reach from the general path. It brings a whole-new layer to gameplay that will have players take in each and every detail of levels.

Party makers
Mario Kart 8: Deluxe Edition
It's the game that's been making and breaking friendships for years thanks to that certain blue shell. To think this spin-off title that debuted back in 1992 would come to be one of the best racing games to date is mind-boggling, but if you've played any of its nine iterations, you'll see why. With Mario Kart 8: Deluxe Edition on the Nintendo Switch, players can customise their vehicle of choice, while different characters offer different weight classes. Hugely fun and equal parts frustrating, prepare to play race after race until the early hours of the morning.

Overcooked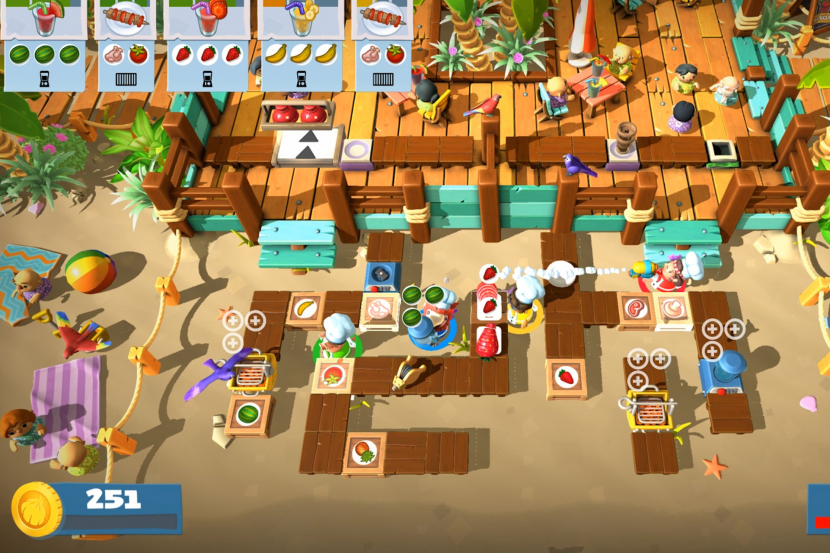 If you thought being in a kitchen with Gordon Ramsay was stressful enough, you definitely haven't played Overcooked 2 – with a dash of fun, of course. This top-down couch-party game takes whacky cooking to a whole new level. Each setting comes with new challenges to disrupt you from cooking, chopping and frying dishes. Best part? Whatever platform you have, from Nintendo Switch to PlayStation 4, you can get it for an affordable price.

Sports fans
FIFA
It doesn't matter which club you support in real life, and it doesn't matter whether you call it football or soccer, FIFA is a staple of every sports fan's interactive experience. A hugely popular game from EA Sports, FIFA really comes into its own when you're playing against fellow fans. Take revenge for your chosen side's inadequacies in real life by smashing the online opposition – just don't smash the controller if you lose.
Be the first to get all the latest Dubai news, reviews and deals into your inbox by signing up to our free
newsletter
,
click here to sign up
.