Dubai Fitness Challenge 2019 is back and Dubai residents are being challenged to undertake 30 minutes of exercise every day for 30 days.

Taking place between Friday October 18 and Saturday November 16, the Dubai Fitness Challenge 2019 means it's get ready for a full month of daily activities, healthy eating and generally making a fist of trying to get into shape. The Body Coach, otherwise known as Joe Wicks, is even in Dubai.

So grab your sweatband, stick on your Walkman and go sweat it out at these events taking place across the month as part of Dubai Fitness Challenge 2019.

Best Body Co.'s Dhs30 fitness bootcamp
Local fitness and coaching company Best Body Co. is running a weekly weekend bootcamp class for the duration of the Dubai Fitness Challenge 2019.

Every Saturday during Dubai Fitness Challenge 2019 you can head along to Native Club at Zabeel House by Jumeirah in The Greens for a morning workout that'll blow out the cobwebs and help you smash your daily calorie target – all while giving you a proper refueling afterwards.

And the best news is that the whole session is just Dhs30.

It's taking place every Saturday from 9am until 10am, and if you're among the first 30 members to register, you'll get a free gift bag from Lululemon, too.
Dhs30. Fri Oct 18- Sat Nov 16, 9am-10am. Zabeel House by Jumeirah, The Greens, www.bestbodyco.com/bootcamp.


DIFC City Half Marathon
The marathon is taking place during Dubai Fitness Challenge 2019, on Friday October 25 at Dubai International Financial District. Runners can take on either 2.5km, 5km, 10km or 21km distances.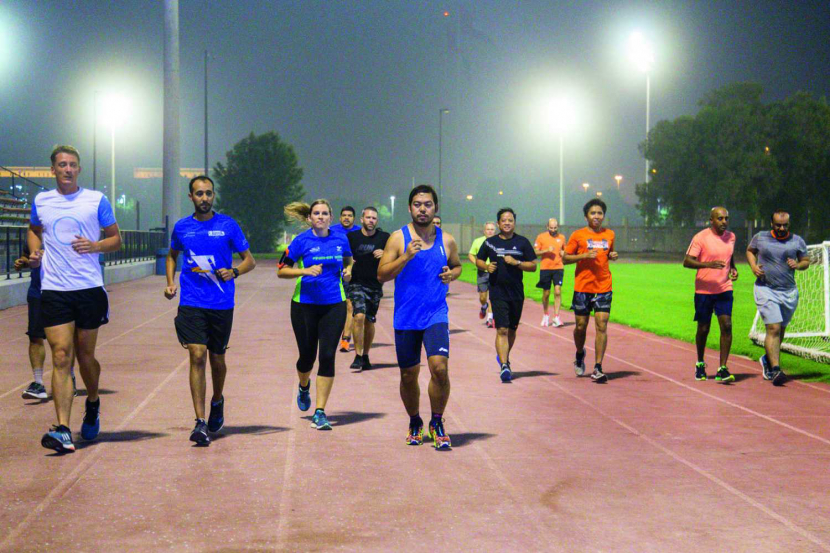 Click here to register and get those running shoes out and start training.
From Dhs125. Fri Oct 25. DIFC, www.hopasports.com/en/event/city-half-marathon-2019.
Grit+Tonic Triathlon
Middle East sports store Grit+Tonic is setting up what it calls "one of the toughest triathlons" this November as part of Dubai Fitness Challenge 2019, and it's taking place around the rolling hills and waters of Hatta.

Kicking off at 7.30am on Friday November 1, the nature-based course will have participants swim through Hatta Dam, cycle though the roads of Generator Hill and run up and down Hatta's steepest inclines.

Participants can expect refreshments, live result timings and a complimentary shirt from Grit+Tonic. As for the winners, expect a grand ceremony and medals to celebrate.

The triathlon is priced from Dhs200, and those keen on taking on the challenge can sign up by visiting www.premieronline.com. Registration for the Dubai Fitness Challenge 2019 event closes on Wednesday October 30.
From Dhs200. Fri Nov 1, 7.30am. Hatta, Dubai, www.premieronline.com.

Joe Wicks targets Guinness World Record
Have all The Body Coach cookbooks and fitness plans at home? A dedicated follower of Lean in 15? Bestselling author and world-famous fitness coach Joe Wicks is coming to Dubai Fitness Challenge 2019 – which is sure to get fitness fans in the city excited.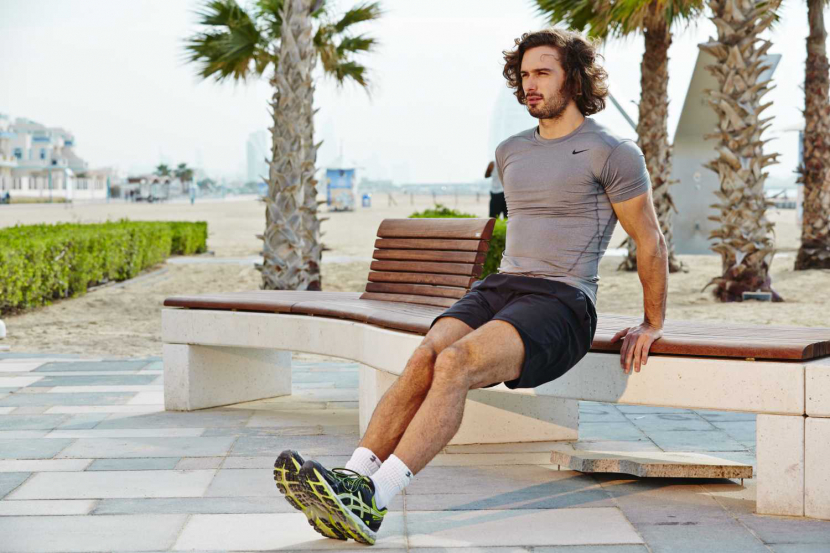 Joe Wicks, aka The Body Coach, is a huge name in fitness circles and on social media and he'll be taking part in mega HIIT training class, intending on setting a Guinness World Record, all as part of the Dubai Fitness Challenge 2019.

The aim is to create the largest high-intensity interval training (HIIT) class ever, and it's taking place on Saturday October 26. The location has not yet been revealed, so watch this space.
Oct 18-Nov 16. Various locations, www.dubaifitnesschallenge.com.
SkyRun at Jumeirah Emirates Towers
Taking place at Jumeirah Emirates Towers, the Dubai Holding SkyRun will see hundreds of runners and athletes run for charity during Dubai Fitness Challenge 2019, with proceeds going towards the Al Jalila Foundation.

Set over 52 floors in JET, the course spans 1,334 steps and sees the SkyRun join the Vertical World Circuit, a series of elite runs that sees the world's top vertical runners traverse the world's tallest buildings, from London to Shanghai.

Registration for the Dubai Fitness Challenge 2019 race costs Dhs262.50 per person, and kicks off at 7am for the first race, with a second race taking place at 8am. You can register by clicking here.

You'll even get breakfast afterwards, can't say fairer than that, can you?
Dhs262.50. Fri Oct 25, from 6am. Jumeirah Emirates Towers, DIFC.
Tough Mudder
Tough Mudder, one of the UAE's most popular (and muckiest) courses, is partnering with Dubai Fitness Challenge to be the main event of Dubai Fitness Challenge 2019's final weekend.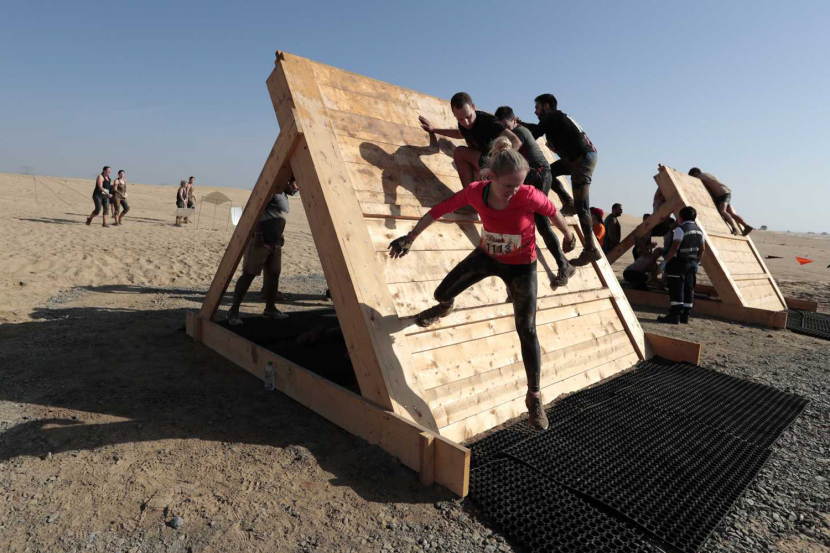 Taking place at Dubai Festival City on Friday November 15, the world-renowned obstacle course will be the last effort to finish off Dubai's annual fitness challenge during the final week of the 30 days.

This year, Tough Mudder UAE brings in over 25 obstacles both new and old, including the 'Black Widow', a series of 30inch long elevated tightropes suspended over water, and the 'Leap of Faith', which pits you against a water-filled gap.
For the experienced, expect the 'Pyramid Scheme', 'Mud Mile' and 'Everest 2.0' to make a welcome return to the Dubai Festival City course Dubai Fitness Challenge 2019.
From Dhs350 (5km), Dhs400 (classic), Dhs500 (10km-12km, timed). Fri Nov 15. Dubai Festival City, www.toughmudder.ae.
Towers Rotana
During Dubai Fitness Challenge 2019 from Saturday October 18 until Sunday November 17, guests can head to the hotel's Bodylines Fitness and Wellness Club and use all of its facilities, from its gym to its pool, for Dhs50 per day.
Plan on going more than once or twice a week? You may as well take on the fitness clubs monthly membership, priced at just Dhs250 per month. Now that's a bargain.
What's more, just to help get that 30 minutes per day, Bodylines will also be offering free weekly 30-minute group workouts every Saturday during Dubai Fitness Challenge 2019 from 10am onwards, all led by one of the gym's professional trainers.
Dhs50 (daily pass), Dhs250 (monthly membership). Sat Oct 19-Sun Nov 17. Open daily 6am-11pm (gym), 6am-10pm (pool). www.rotana.com/towersrotana (04 343 8000).
Swim around The Pointe
The Pointe on Palm Jumeirah is holding a one-off multi-distance swimming event Dubai Fitness Challenge 2019 and the winners of its mile-long race will be crowned the 'King and Queen' of The Pointe.

Kicking off at the crack of dawn at 6.30am on Friday October 25, there will be different distance races open for men and women, including a 200m swim for ages eight to 11, a quarter-mile (0.4km) distance for all ages and half a mile (0.8) distance for ages 12 years and older.

As for those taking on the mile swimming race (1.4km) for ages 15 and above, they'll be competing for the desirable titles.

Registration is now closed but you can go and cheer on those t aking part in Dubai Fitness Challenge 2019.
From Dhs47.62. Fri Oct 25, 6.30am onwards. The Pointe, Palm Jumeirah, www.premieronline.com (04 457 8620).

World's Ultimate Strongman
For the second successive year the World's Ultimate Strongman competition is taking place in the UAE, in Dubai, and it's going to be bringing, surprise, the world's strongest men to the emirate during Dubai Fitness Challenge 2019.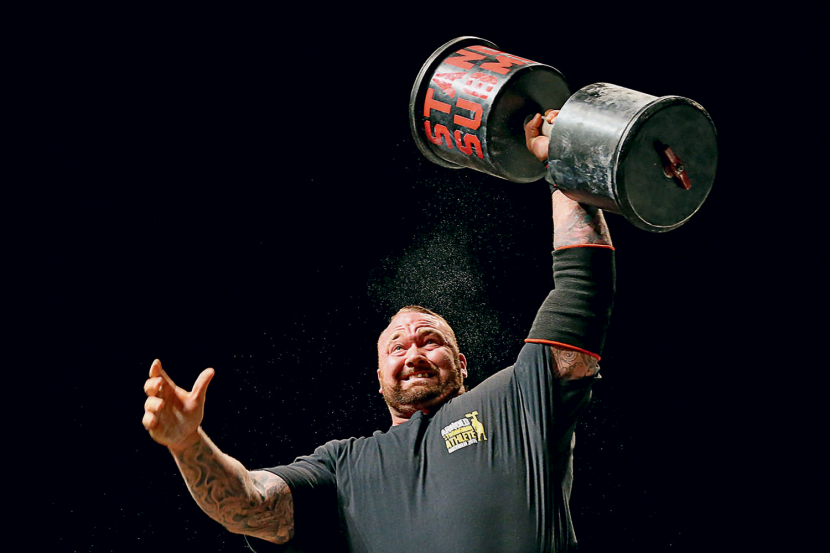 Taking place on Friday October 25 at Meydan Racecourse in Nad Al Sheba, you can expect to see some absolute units battling it out to be crowned, surprise, the strongest man in the world. As expected, Thor Bjornsson, also known as The Mountain, also known as Ser Gregor from Game of Thrones is due to defend his crown after winning last year. We're expecting to see challenges like the Atlas balls and presumably some sort of vehicle-tow.
Tickets are on sale now, priced at Dhs195 for general admission, or Dhs145 if you can get in during the early bird. Kids under 12 get free entry, and tickets are available at dubai.platinumlist.net.
From Dhs145. Fri Oct 25. Meydan Racecourse, Nad Al Sheba, dubai.platinumlist.net.

For more on Dubai Fitness Challenge 2019 click here

Be the first to get all the latest Dubai news, reviews and deals into your inbox by signing up to our free
newsletter
,
click here to sign up
.