Being away from family can be a difficult part of expat life. If parents come to visit be sure to show them the best that Dubai has to offer with loads of fun things to do from Burj Khalifa to Old Dubai.

While that may mean, for you, rollercoasters, waterslides and party brunches followed by late night clubbing not everybody has the same agenda when it comes to things to do in Dubai.

Try these parent-friendly activities for memorable family times.

Afternoon tea on the QE2
We'll never understand why more meals aren't served on tiered plates. Or why there are not more finger sandwiches and dainty cakes in the world. Or why afternoon tea breaks with lashings of cream and jam are not mandated by law. Something to contemplate when sitting with mum and dad on legendary royal cruise ship the QE2. For more afternoon teas in Dubai, click here.
Served Thu-Sat, 3pm-5pm. QE2, Mina Rashid, www.qe2.com (04 526 8888).

See Old Dubai
The combination of a Dubai Museum visit and a ride on an abra through Old Dubai and Dubai Creek has been capturing the imagination of visitors and providing a budget-friendly and easy option for emirate residents for decades. For all the skyscrapers and modern attractions it is still the first thing on any to-do list. Not bad for about Dhs5.
Open Sat-Thu, 8.30am-8.30pm; Fri, 2.30-8.30pm. Dubai Museum, Al Fahidi District, Bur Dubai, www.dubaiculture.gov.ae (04 3531862).

A night at the opera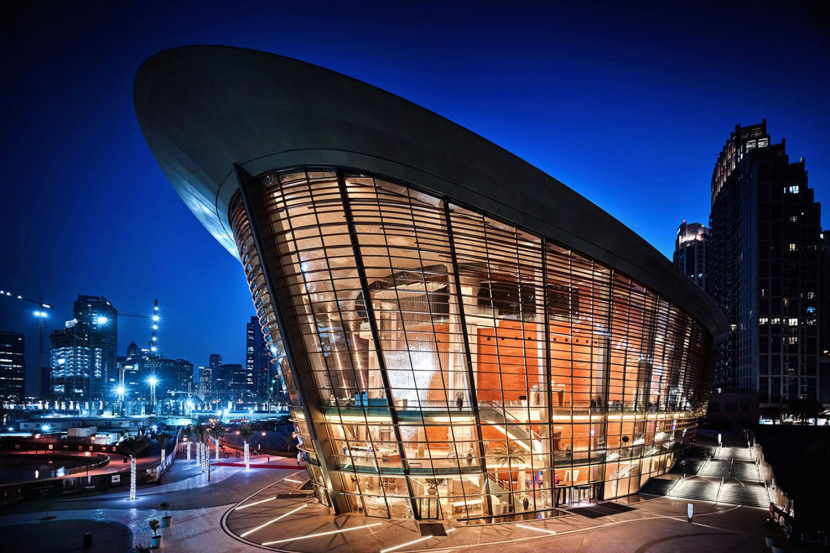 Everybody likes to pack at least one smart outfit in their holiday suitcase and this is where they should save it for. The stunning dhow-shaped building Dubai Opera has staged events such as ballet, musicals and theatrical productions as well as opera and is one of the world's most impressive performing arts venues.
Dubai Opera, Sheikh Mohammed bin Rashid Boulevard, Downtown Dubai www.dubaiopera.com (04 440 8888).

Take a desert safari
People who have lived in Dubai for 20 years still get excited every time they see a camel, so a thrilling 4x4 drive across dunes to see a Bedouin camp and a falconry display before having a henna tattoo, shisha and traditional Emirati food is definitely going to top travel itineraries of first-time visitors. Daily, 8am-9pm (for office). Platinum Heritage, Control Heritage, Motor City, www.platinum-heritage.com (04 4409827).

See ALL the sites
Visitors know what Dubai's Burj Khalifa looks like before they get here. They have even seen Tom Cruise swinging around it in a movie. But nothing prepares them for the swooning sensation the first time they approach the glass on the 148th floor. See if they can spot your home from there. You can take them for afternoon tea at the world's highest lounge, or a sundowner at the world's tallest restaurant, At.mospere, too.
Open daily, 9am-11pm. At The Top, Burj Khalifa, Sheikh Mohammed Bin Rashid Boulevard, www.atthetop.ae (800 28843867).

Souk Madinat Jumeirah
Describe this complex as a traditional souk crossed with a modern mall and you miss all the subtle intricacies that make it one of our favourite places in the world. Take visitors and you'll be giving them some of Dubai's best restaurants, al fresco bars, views, shopping and a waterside stroll all in one spot.
Open daily, 8am-2am. Souk Madinat Jumeirah, Al Sufouh Road, www.jumeirah.com (04 366 8888).

Look inside a mosque
One of only a handful of mosques in the country open to non-Muslims, a visit here is an engaging cultural experience designed to inform and educate about Islam and Emirati culture. The mosque tours are operated by the "Open Doors, Open Minds" initiative and are as enlightening as they are tourist-friendly. Modest dress is required.
Open Sat-Thu, 10am and 2pm. Jumeirah Mosque, Jumeirah Beach Road, www.jumeirahmosque.ae (04 3536666).

Travel the world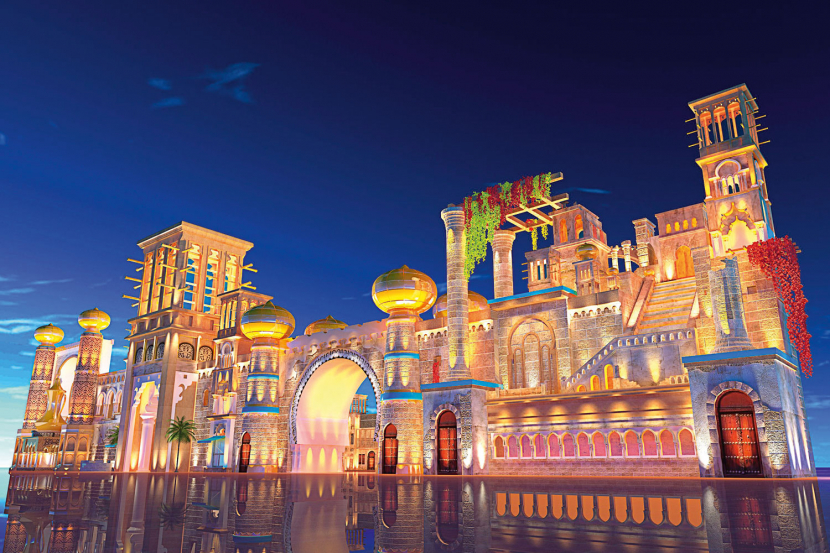 All the world's a stage and this stage is all the world. Or at least around 70 to 80 countries represented in a multicultural festival park with pavilions highlighting national pride from across the globe. Between October and May the outdoor attraction Global Village hosts fairground fun, international food, theatrical performance and shops with international oddities and souvenirs.
Open Sat-Wed, 4-11.30pm; Thu-Fri, 4pm-12.30am. Global Village, Exit 37, Sheikh Mohammed Bin Zayed road, www.globalvillage.ae (04 3624114).

Family portrait at The Dubai Frame
Explain to people before they visit that you'll take them inside a giant frame, half the size of the Eiffel Tower, and look through either side to see old and new Dubai and they'll be cynical about the attraction. After they've been they'll rave about the views, the scary glass floors and ask to go to The Dubai Frame again.
Open daily, 9am-9pm. Dubai Frame, Al Kifaf, Zabeel Park, www.dubaiframe.ae (800900).

Buy fresh fish
The lively bustle of a working market, with just a sprinkle of the tourist shine of Dubai's upscale Jumeirah. Yes you can haggle, yes you can get fish caught that day and still dripping with the water of the Arabian Gulf and yes you'll get incredible pictures for the family album. We also find it smells better than we expected. For more markets, click here.
Open daily, 6am-8pm. Jumeirah Fish Market, Jumeirah Street, (050 2749776).

Have a classy brunch
What better way to explain brunch culture than at the best? Traiteur is Time Out Dubai's Best Brunch 2019 and it really is a must-try. It is pricey, but the outdoor terrace overlooking yachts in the creek, scrummy seafood, dreamy cheese collection, splendid service and remarkable open kitchen really are worth it. For everything you need to know about brunch in Dubai, click here.
Fridays, 1-4.30pm. Brasserie du Park, Park Hyatt Dubai, Deira, www.hyattrestaurants.com (04 6021814).

Stick them on the bus
If you have to work when visitors are here then Big Bus Dubai and City Sightseeing Dubai tours will play the role of host. As well as the step-on/step-off service taking in all the key attractions and ticking sightseeing boxes, audio guides point out interesting facts and trivia. After just one day's travel passengers are Dubai experts and full of ideas.
Daily, call for timings. Various locations, www.bigbustours.com (04 3407709). www.citysightseeing-dubai.com (04 316 7506).

Photograph wild flamingos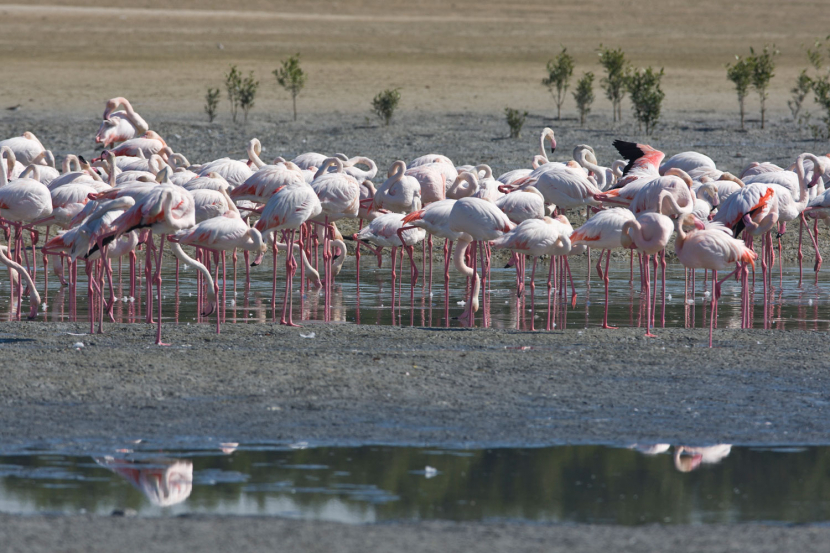 Visitors see a different side to Dubai at Ras Al Khor's 6.2sqkm sanctuary. Best known for being home to flamingos in the winter you can also spy herons, cormorants, sandpipers, osprey and much more from the three hides. In total there are said to be 180 species as well as foxes, hedgehogs, hares, lizards and snakes.
Open daily, 7.30am-5.30pm. Ras Al Khor Wildlife Sanctuary, Ras Al Khor, www.rasalkhorwildlife.ae (800900).

Dinner cruise on the Creek
Dubai Creek at night is magical. The hum of bustling trade and dhows being loaded with cargo is replaced by the fairy lights of floating restaurants and the chatter of tourists and locals alike milling at the water's edge. Sail up and down the stretch in a glass-walled restaurant eating fantastic fine floating foods.
Open daily, 8pm-10.30pm. Bateux Dubai, Al Seef Street, Bur Dubai www.jaresortshotels.com (04 3366768).

Walk around at night
The Walk and neighbouring al fresco district The Beach at Dubai's JBR were designed to make the most of evening strolls. Sure you can enjoy the beach itself or the pavement fountains by day, but at night when families amble between restaurants, people watch or look at the street performance and entertainments there is no finer place in the city. There are loads of things to do, and loads of things to eat. Check out the Turkish ice cream street vendors or one of the many cafes.
Open Sun-Wed, 7am-10pm; Thu-Sat, 7ammidnight. The Beach, JBR, www.thebeach.ae (04 3173999).

Shop with the fishes
So large is The Dubai Mall that there really is something for everyone. As well as having the best shops and dining there is so much to entertain visitors they can happily explore for hours. Should boredom ever set in, point them outside for a fountain show or lead them to see the ever impressive Dubai Aquarium.
Open daily, 10am-midnight. The Dubai Mall, Downtown Dubai, www.thedubaimall.com (800 382246255).

Eat at a theme park
Rollercoasters aren't for everybody, but that doesn't mean they should miss the theme park experience. As the gateway to Dubai Parks and Resorts there are no rides and it is free to look around, but there are lots of zones and activities. From 19th-century themed Peninsula to a mock French village it is meant to be meandered.
Open Sun-Thu, 10am-10pm; Fri-Sat, 10am-midnight. Riverland Dubai, www.riverlanddubai.com (800 2629464).

Haggle for souvenirs
Dad trying to negotiate the price of a pair of sunglasses, mum picking up a new pashmina to wear at dinner – this is shopping as a spectator sport. Weave between hawkers flashing gold accessories, spice dealers wafting their fragrant goods and souvenir sellers attempting to lure you in to a purchase and soak up the experience of an Arabian souk.
Open Sat-Thu, 9am-2pm, 4-9pm. Dubai Textile Souk, Bur Dubai.

Eat from a food truck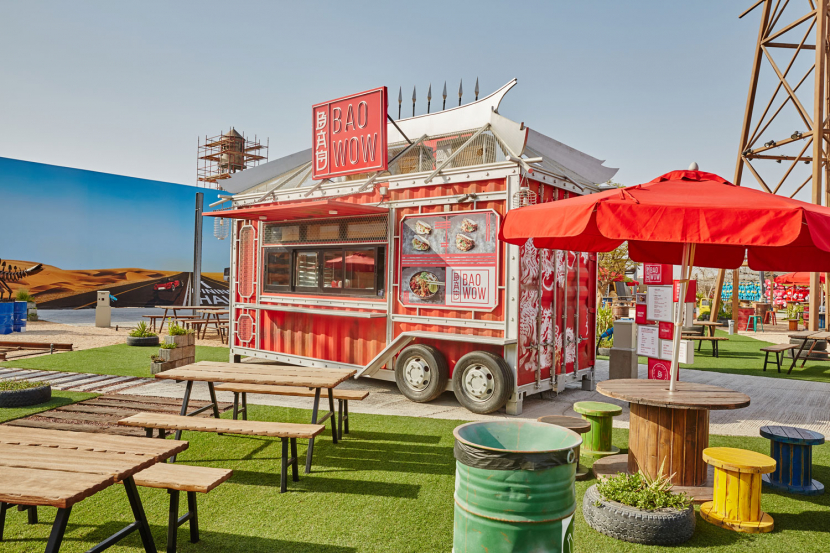 When you can't decide which fancy restaurant to go to, ditch the plans and take the family to a food truck park. It's all a bit Mad Maxy, but amid the post-apocalyptic designs there is a fun street food experience. Burgers are well represented, but this is also a place to be introduced to wonderful karak.
Open daily, 24hrs. Last Exit, Sheikh Zayed Road, www.lastexit.ae (04 3173999).

Show off a little
The reason for the visit Dubai is because family want to see you. They'll be happy to go to Dubai Creek and see a mall, but they want some glamour. For things to do that fit that bill, Dubai's Burj Al Arab Jumeirah is an icon of luxury around the world, so take your folks for a drink at a fancy spot, OK?
Open Sat-Wed, 6pm-1am; Thu-fri, 6pm-2am. Gold on 27, Burj Al Arab, Jumeirah, www.jumeirah.com (04 3017600).

For more things to do in Dubai click here. To get all the latest things to do in Dubai delivered to your inbox, click here to subscribe to the Time Out Dubai newsletter.
Be the first to get all the latest Dubai news, reviews and deals into your inbox by signing up to our free
newsletter
,
click here to sign up
.