Looking for things to do in Dubai on your own? Look no further. Unless you're on a seesaw, doing a tug of war or practising the tango there are few activities that really need two people. After all, staring at Burj Khalifa doesn't require talking. Sure, it's nice to have a pal, partner, relative or nemesis in tow, but flying solo once in a while is as important as it is necessary.

Check out these fun things to do in Dubai on your own.

Talk to a monkey
You're never alone in a room full of monkeys in Dubai. Verbal communication might be lacking, but catch the eye of certain squirrel monkeys or get up close with an adorable sugar glider at this interactive and educational exhibit and you can make a friend for life at this Dubai rainforest. Plus, you can hold your spirit animal: the sleepy sloth at The Green Planet Dubai.
Open daily, 10am-7pm. The Green Planet, City Walk, Al Wasl, www.thegreenplanetdubai.com (800 637227).

Explore the galleries at Al Quoz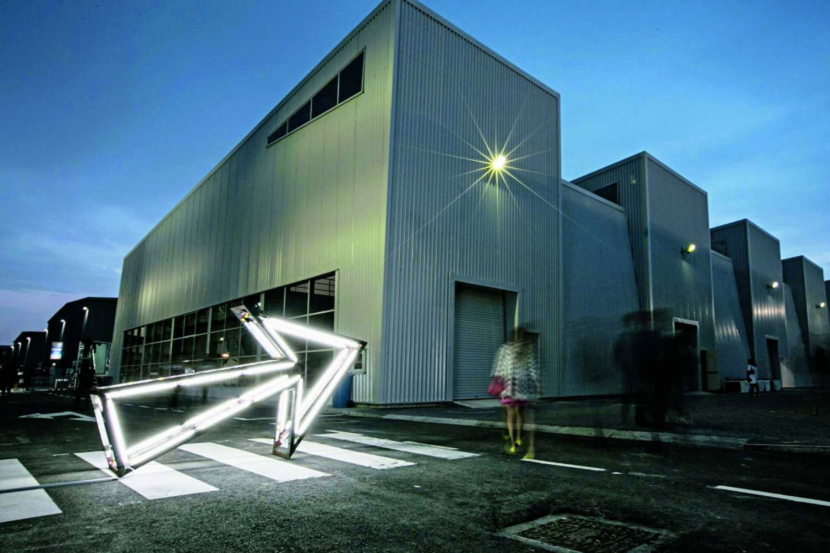 Go to an art exhibition with people and you have to give a hot take on what you think and say something meaningful about the works. Go on your own and you can take your time, think things through and really soak it all up. Dubai's artsy hub also has regular talks and workshops to join in.
Open Sat-Thu, 10am-7pm. Alserkal Avenue, 17th Street, Al Quoz, www.alserkalavenue.ae (04 3333464).

Jump out of a plane
The moment you step out of a plane for your first skydive you're completely alone. Yes, you might be strapped to an instructor, but you have to choose to jump and when you do you join an exhilarating and exclusive club. Skydive Dubai is one of the most fun places to try it, plus you get cool pictures over Dubai's Palm Jumeirah and you can then talk about it for years afterwards.
Call for timing. Skydive Dubai, Al Seyahi Street, www.skydivedubai.ae (04 3778888).
Challenge your reality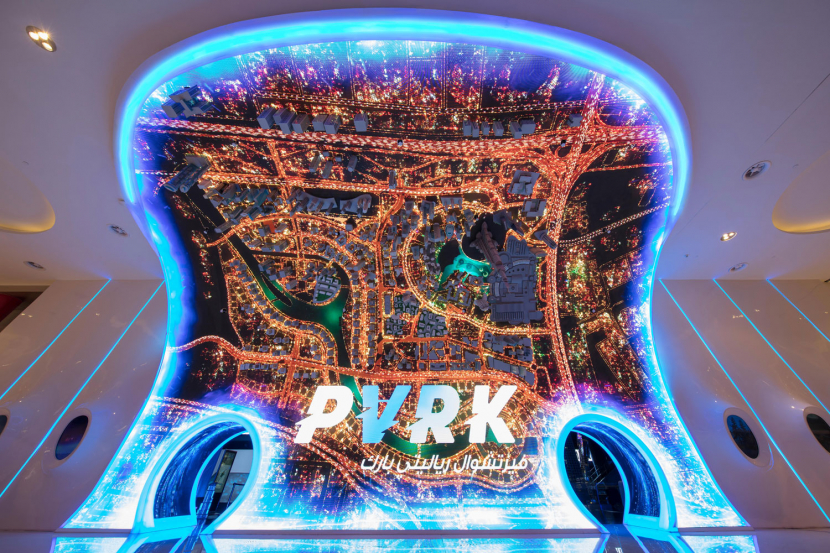 It's much easier to immerse yourself in a virtual reality experience when you know your mates aren't standing at the side filming you lunge around like a lunatic in a visor the second you pull your helmet on. Battle zombies, race cars, play sports, scale skyscrapers, explore space, all virtually of course. Head to the VR Park in The Dubai Mall for loads of fun things to do.
Open Sun-Thu, 10am-midnight; Fri, 9-1am; Sat, 9am-midnight. VR Park, Dubai Mall, Downtown Dubai, www.vrparkdubai.com (800 382246255).

Stand up on a paddleboard
When learning to paddleboard you'll wibble, you'll wobble and you will fall over. Stick at it, though, and eventually you will spend less time splashing down and more time staying upright. You'll get stronger, leaner and better balanced. Only then, when you've become half decent, you should suggest to friends that you go paddleboarding. Dubai is the ideal place to learn. Looking to try new sports? Click here for more.
Open daily, 7am-6.30pm. Kite 'N' Surf, City Beach, 2C Street, www.kitensurf.ae (050 4645745).

Stop, hammer time
You, 20 glass items, a few electronics, a sledgehammer and all the rage you can muster combine to make the anti-spa experience that is a smash room the perfect way to let off steam. The simplicity of the idea Smash Room Dubai is its genius – you just enter a room and destroy all you see. Smashing! Open Sun-Thu, 11am-10pm; Fri-Sat, 11-11pm. The Smash Room,195 Umm Suqeim Street, Al Quoz, www.thesmashroom.ae (04 3397810).

Take time over tea
Lazy breakfasts, healthy salads, glorious cakes, it doesn't matter what you order at this pretty Creekside cafe, just so long as you take your time and relax. Take a book and sit beneath the decorated trees or find the shade of a canopy and staff will make sure you're topped up with tea and juices at a cute art café in Old Dubai. For more coffee shops, click here.
Daily, 7am-9.30pm. XVA Cafe, Al Fahidi Historical Neighbourhood, www.xvahotel.com (04 3535383).
Zip around town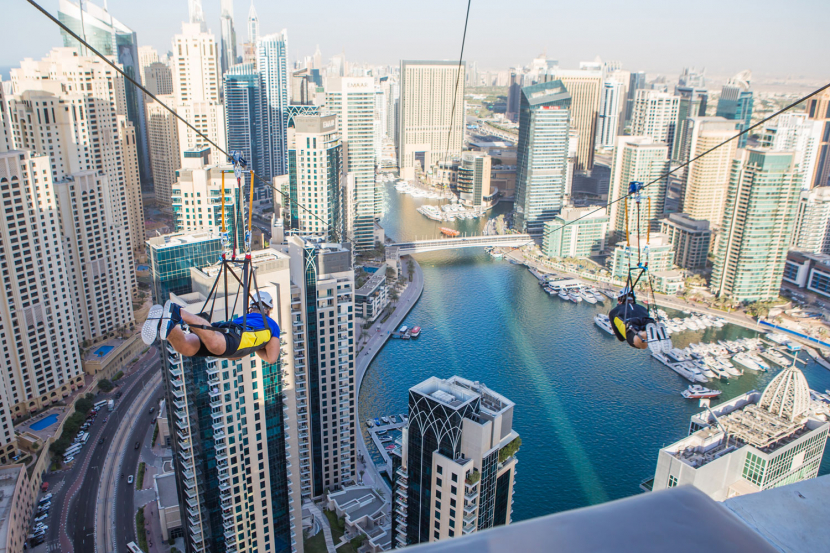 Just because you're exploring alone, it doesn't mean you have to relax. Get adrenalin pumping with a breath-taking zipwire ride through Dubai Marina. Launching 170m up, sliding for a kilometre at speeds of up to 80km/h it is the world's longest urban zipline. A camera is strapped to your forehead, it's up to you if you share the results.
Open Thu-Tue, 10am-5pm. X-Line Dubai, Dubai Marina, www.xline.xdubai.com (056 5076366).

Shut out the world
There's shutting off and there's stepping into a flotation tank to reduce the effects of stimuli such as gravity, light, sound, smell, taste and even touch. The experience can be supremely peaceful and help bring on heightened inner mental peace. Allow specialist therapists to recommend minimalist lighting and soothing music to help if required.
Open daily, 10am-10pm. Point Zero Flotation Centre, Sky Gardens Tower, DIFC, www.pointzeroflotation.com (04 4579991).

Truly indulge
Treating yourself doesn't just mean a block of chocolate and a sit down, it means allowing yourself the occasional indulgence. Especially in Dubai. Like a luxurious signature treatment at the gorgeous One&Only The Palm's Guerlain Spa. With just silky milk scrubs, personalised massages, scented baths, purifying wraps and your thoughts you can relax and revitalise. The thoughts are optional. For Dubai's best spas click here.
Open daily, 10am-9pm. Guerlain Spa, OneandOnly The Palm, Palm Jumeirah, www.oneandonlyresorts.com (04 440 1040).

Sweat yourself happy
In its own words trendy yoga studio Dryp "doesn't judge and doesn't take itself seriously" and automatically became a better friend than most yogis you know. Put bluntly you don't want friends or colleagues to see you as sweaty as the classes it this fun studio, which uses fancy infrared heat technology, will make you. For more places in Dubai to try yoga, click here.
Call for timings. Dryp Yoga, Orra Marina Tower, Dubai Marina, www.dryp.ae (04 2205330).

Get your om on
The greatest journey you can take, is in your mind (unless someone is offering you First Class Emirates tickets, obviously). Illuminations Wellbeing Centre in Dubai's JLT offers guided meditations, workshops, therapies and seminars at this long-standing wellbeing centre you can go deep within. Even if you don't find the answers you can have a crack at a mind detox. For more places in Dubai to try meditation, click here.
Open daily, 8am-10pm. Illuminations Wellbeing Centre, Fortune Executive Towers, Cluster T, JLT, www.illuminations.ae (04 4487043).

Shop and stroll
To be without purpose is a marvellous feeling. Especially when it is for a good cause. If you have a few hours to meander, drift, saunter and stroll there is no finer place than at Dubai's greatest community market, Ripe Market, to shop and pick up some bargains. Just to saunter through the creative stores, relaxed atmosphere and varied street food is a pleasure. For more markets in Dubai to check out click here.
Open Fri, 9am-7pm; Sat, 10am-7pm. Ripe Market, Academy Park, Umm Suqeim, www.ripeme.com (055 5431282).
Watch a film in style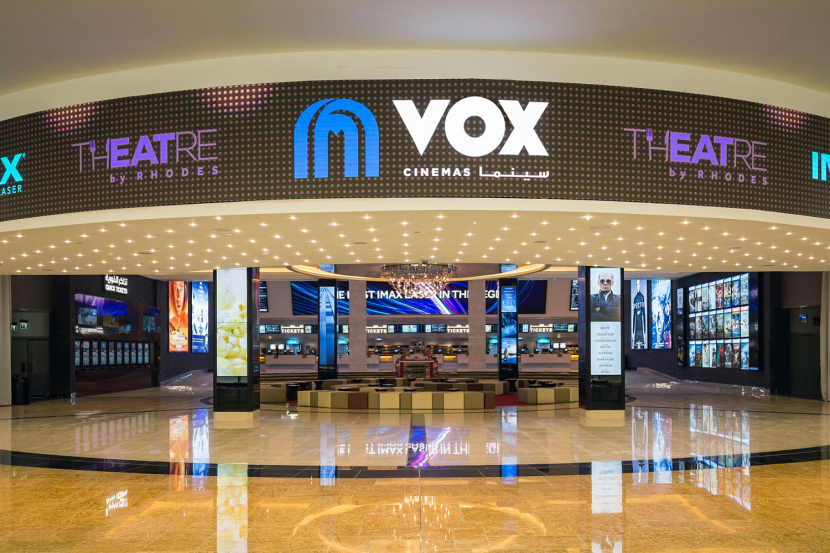 You have to be silent during the film anyway, so, other than the occasional plot clarification or attempted snack steal there is no point in taking a pal to the pictures. Better to dial up the luxury with Dubai's VIP screenings at Vox Cinemas including reclining seats, blankets and at seat gourmet hot dog service. For all the latest film and movie news in Dubai, click here.
Daily, call for timings. Vox Cinema, Mall of the Emirates, Barsha, www.voxcinemas.com (600 599905).

Learn to cook
There are loads of top restaurants in Dubai (click here to see the best) but how about cooking for yourself? Remedy any terrible cooking skills with a fun and informative lesson from culinary masters. As well as filling your belly with food and brain with ideas, this cooking school guides wannabe chefs from beginner to advanced level.
Call for timings. Top Chef Cooking Studio, Villa 196 Jumeirah Beach Road, Jumeirah 1, www.topchefdubai.com (04 3855781).

Doodle all afternoon
Whether doodling on the coffee cups and trying to make it onto the customer hall of fame or going all out for painting, illustration or model-making classes there is much to enjoy at this artsy cafe in Dubai's Jumeirah. Let your inner creative out at Sketch Art Café and spend an afternoon scribbling away while sipping on a cuppa. For everything arty in Dubai, click here.
Open daily, 9am-11pm. Sketch Art Café, Villa 21, 4B Street, Al Hudaiba, www.instagram.com/sketchartcafe (04 3988331).

Have a beach day
Beach walks have to start somewhere. Idle sunbathing sessions need a base. Seaside dining needs variety. La Mer takes the al fresco location of a corniche, the polished finish of a mall and the fine dining of a hotel and packages it all together in a charming beachside spot. Explore before an afternoon snore in the shade. There's even a licensed bar there now too. Looking for Dubai's best beaches? Click here.
Daily, 10am-midnight (dining timing). La Mer, Jumeirah, www.lamerdubai.ae (800 637227).

Live fast
There's no room for passengers in Dubai Autodrome's ultimate driving experience. That is because you will be behind the wheel of a Formula One car and zooming round the city's motorsports track in the same car used by professional race car drivers. Training and analysis are available before and after the thrilling high speed adventure.
Open daily, 8am-10pm. Dubai Autodrome, Sheikh Mohammed Bin Zayed Road, Motor City, www.dubaiautodrome.com (04 3678700).

Have a nap at the mall
In a city of quirky activities this might be the strangest. The Dubai Mall has nap pods where, if the urge takes you, you can just settle in for a few hours' kip before coming back out to continue your shopping. At first we were baffled, now it is the most genius invention ever.
Open daily, noon-11pm. Sleep 'n' Shop, Dubai Mall, Downtown Dubai, www.sleep-n-shop.com (04 3605032).

For more things to do in Dubai click here.To get all the latest thing to do in Dubai delivered to your inbox, click

here to subscribe to the Time Out Dubai newsletter.
Be the first to get all the latest Dubai news, reviews and deals into your inbox by signing up to our free
newsletter
,
click here to sign up
.