Fine dining, fine lodgings, fine living. It's not the motto of our glorious nation, but it could be.

When you're surrounded by an abundance of top-notch restaurants, five-star hotels and a variety of variously luxurious and lofty apartments you can call home, the high life can become second nature in the UAE.

Dare to branch out, though. Have you ever pitched a tent in the desert, hiked up a mountain using the moonlight as your guide or dived with rare species of turtles? If that's a 'No', let us introduce you to another side of the UAE. There's a whole wild world to explore right here...


Camping
Ajman Desert
Join the happy hordes of families taking a break from urban life with the kids enjoying a convivial kickabout at this popular spot that offers cooler temperatures than most of the UAE's other desert destinations. Don't forget your longjohns, though.
Free. Open daily 24/7. Off Sheikh Mohammed bin Zayed Road, Ajman (no number).

Al Dhafra Beach
This vast stretch of the capital's coast is "where the desert meets the sea". It's also where you'll find dozens of groups camping out under the stars on the public beach, snuggling up in their sleeping bags as the waves lap against the shore. Pure bliss.
Free. Open daily 24/7. Between Shuweihat Power Complex and Al Hamra Airport, Al Dhafra, Abu Dhabi (no number).

Al Qudra Lakes
Head off road and pitch up at this gorgeous retreat a mere 48km from Dubai. Birdwatchers will be in their element as there are about 130 species to spot here. Or you could just cook up some tasty grills on the barbie and share your most compelling campfire tales.
Free. Open daily 24/7. Al Qudra Road, Dubai (no number).

Fossil Rock
This archaeological wonder is abundant with wildlife, both alive and fossilised. An hour's drive from Sharjah you'll spot oryx, gazelles and mountain deer here so make sure you put a padlock on the cool box just in case they fancy a freebie. The sunsets here are sublime.
Free. Open daily 24/7. Near Mleiha, Sharjah (no number).

Hajar Mountains Foothills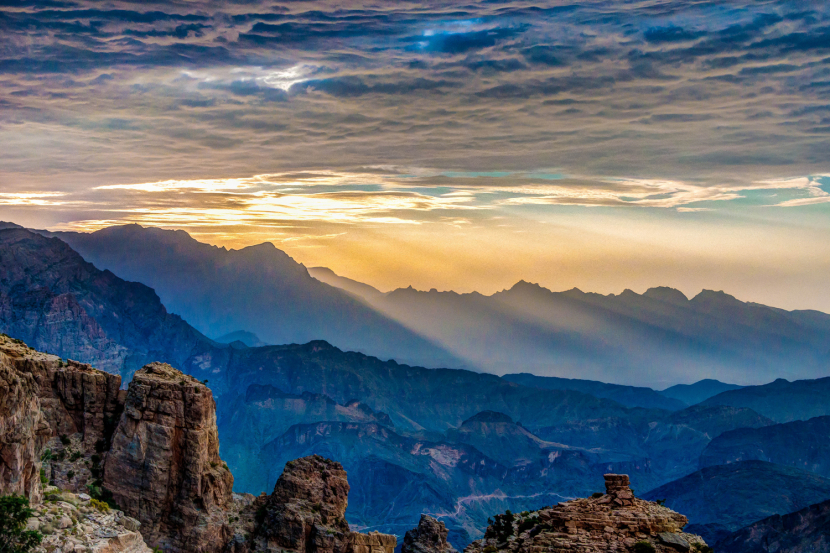 The extremities of Sharjah are wonderfully wild and as you settle in for the night gazing up at the impressive slabs of rock on the horizon you'll feel a hugely warming glow. We'll put that down to smugness, or the chilli kebab you've just scoffed from the barbecue.
Free. Open daily 24/7. Near Masafi, Sharjah (no number).

Ras Al Khaimah Desert
You could cheat and book the Bedouin Oasis for the night, or you could act more like the folk that camp is trying to mimic by pegging out your canvas home just off one of the many trails dotted around, amid the fabulous flora and fauna.
Free. Open daily 24/7. Of Al Shohadaa Road, Ras Al Khaiamah (no number).

The Empty Quarter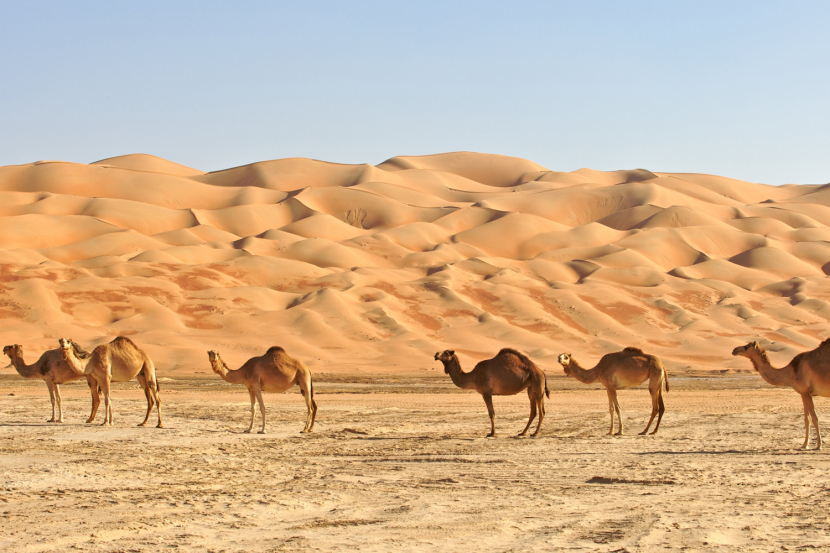 Head into the vast void of the Rub' Al Khali for a night of sheer escapism, far from the madding crowd. This serene spot is the perfect place to find some inner zen. Just remember to pack a map and compass or you might lose it again.
Free. Open daily 24/7. Off the E90, Liwa, Abu Dhabi (no number).

Umm Al Quwain coast
The least conspicuous emirate offers some cracking coastal camping sites where you can really feel the sea breeze whistling through your hair. Popular with families, come here for sunset and later drift off to sleep with the Gulf's soothing sounds as your lullaby.
Free. Open daily 24/7. Off the E11, Al Rafaah, Umm Al Quwain (no number).


Glamping
Al Badayer Oasis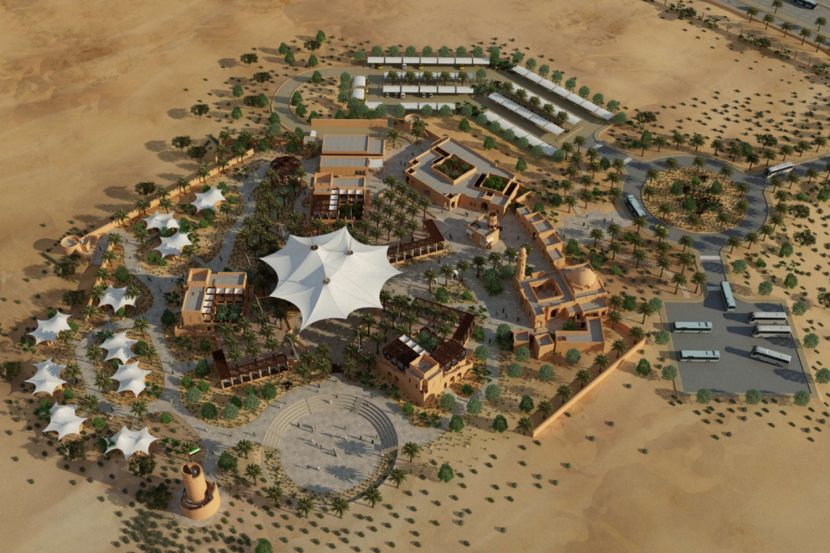 Built to resemble a roadside inn (or caravanserai) for weary travellers, this recent opening is gorgeous to look at and houses ten of the best kitted out tents you're likely to find. You didn't get 55in smart TVs and free wi-fi on the Silk Road, eh?
From Dhs1,250 a night (one-bedroom tent). Al Badayer, Sharjah (06 556 0777).

Caravana Alzorah
A coastal campsite with its own private beach, comfy vans, outdoor cinema, hot tub and even the offer of room service, this Ajman haven is a far cry from the tacky seaside parks you'd find in Blighty. There's no clubhouse, bingo or awful house band here, just rolling dunes and beautiful sunsets.
From Dhs1,265 a night (three-berth caravan). Alzorah Beach, Ajman (055 644 2022).

Sedr Trailers Resort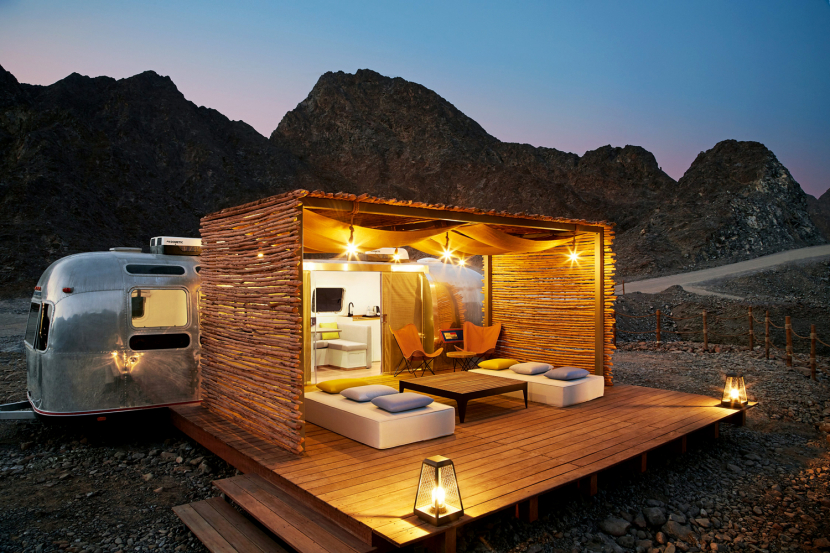 Book yourself one of the 13 shiny metal American-style airstream trailers and revel in the marvellous mountain scenery (especially from the viewing deck). As it's run by Meraas, there just had to be an on-site food truck, or fire up the barbie for some DIY dinner.
From Dhs698 a night (two sharing – or two adults and two kids under eight). Hatta, Dubai (800 637 227).

The Starlight Camp UAE
For a romantic retreat with that personalised touch it's hard to beat this pop-up glamping experience. A crystal-topped tent and fantastic facilities await the most swooning of stargazers. The location is so secret they'll take you there handcuffed and blindfolded (just kidding).
From Dhs1,940 per tent, per night. Near Dubai (050 345 5358).

The Longbeach Campground
With five levels of luxury to choose from you can really ramp up the glamping at this seasonal, two-days-a-week beach camp. The panoramic dome suite tent comes with its own hot tub but even if you go for the more basic version, you'll still have a great sea view.
From Dhs599 per twin berth tent per night (half board). King Faisal Street, Ras Al Khaimah (800 5700).


Staycation
JA Hatta Fort Hotel
There are loads of outdoor activities at this hotel. Set within the picturesque Hajar range, Hatta's premier hotel offers some well-earned respite and R&R. But too much chilling is bad for the bones, right? Hence why we'd happily trek up here purely to take advantage of one of its adventure packages for the day. Should the 180-metre mountain zipline not be thrilling enough, there's also a BMX pump track, an outdoor survival training course and a life-size 'human maze' filled with hidden traps, spider webs, mirrors and puzzles to solve. You can also be-come Robin Hood for the day with a spot of archery, or live out your '90s TV dream and challenge someone to a pugil stick Duel, Gladiators-style.
Dhs275 for two, Dhs549 for four (two hours). Weekdays 6pm-8pm, or all day on weekends. JA Hatta Fort Hotel, Dubai (04 814 5400).


Hiking
Jebel Hafeet
Break those new hiking boots in gently with a four-hour saunter from the foothills up to a more lofty perch on Jebel Hafeet. From here you'll have unrestricted vistas over the Garden City of Al Ain, as well as the still deserts surrounding it (and hopefully no blisters). The drive up there is impressive and there are plenty of rest stops to pull in and take a snap as well.
Jebel Hafeet, Al Ain.

Jebel Jais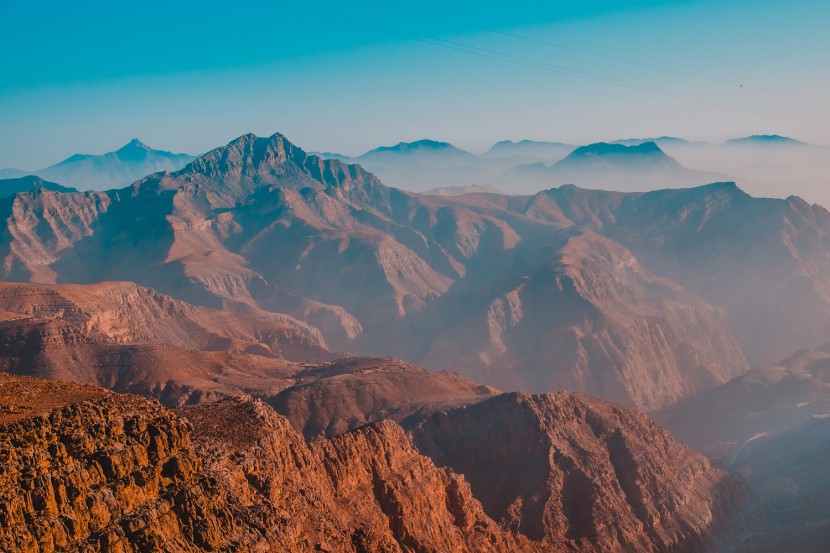 With The Balcony, Wadi Al Far and Wadi Shah, the UAE's highest peak is a treasure trove for trekkers. But discovering The Hidden Oasis is both exhilarating and eye-opening at the same time, and well worth traversing the tricky terrain for. This isn't one for half-hearted hikers, though – pack your walking boots and get ready to admire the views.
Jebel Jais, Ras Al Khaimah.

Masafi
Should you have the legs, you could take this path all the way to Dibba. En route you'll encounter mountainous glories on paths seldom trodden, along with some fine views of your relatively untouched environs. Try not to trip up a passing trail runner, though.
Masafi, Fujairah.

Showka Dam
This 10km loop takes you through wadis as you pass an array of wildlife including camels, mountain goats and a number of our avian friends. It's popular with mountain bikers, but on foot this trail proves Showka's not for shirkers.
Wadi Showka, Ras Al Khaimah.

Stairway to Heaven, Ras Al Khaimah
One for the more proficient path-passers among you, this 17km route reaches about 1,500m and is as testing as it is rewarding. We defy you not marvel at the views from the summit, and not hum that oft-covered Led Zeppelin hit while doing so.
Wadi Ghalilah, Ras Al Khaimah.


Diving
Al Boom Diving
For once we'd encourage you not to dive right in, and instead test the waters with Al Boom who have been teaching landlubbers how to survive in the deep blue here since 1995. The diving here is ace and you'll see plenty of sealife. The team offers a number of courses, including a rescue one should you have lost your expensive sunnies in the Gulf.
Prices and locations vary. The HQ is on Al Wasl Road, Jumeirah 1, Dubai (04 342 2993).

Dibba Rock
Fujairah is to UAE diving as Lord's is to cricket fans but leave your MCC tie at home as you revel in this reef-tastic rock that's home to turtles and swaying corals best enjoyed on a night dive. Snorkelling is also popular here, just watch out for those nose-nudging Nemos.
From Dhs250 with Nemo Diving Center, Mina Al Fajr Resort, Fujairah (056 704 4472).

Inchcape 1
Donated to the depths by a shipping company and populated by schools of flourishing fish, Inchape 1 is a wreck well worth checking out. A pair of moray eels run the show here, but the barracuda and snappers are battling for supremacy.
From Dhs250. Sandy Beach Dive Centre, Fujairah (09 244 5050).

Sharm Rock
Locally known as the 'Three Sisters', this site is as calm as you like but also flooded with sealife including lionfish, squid and even reef or whale sharks. If you're an advanced diver, there's also a fourth 'sister', although its treasures remain off limits for most mere mortals.
From Dhs250 with Nemo Diving Center, Mina Al Fajr Resort, Fujairah (056 704 4472).

Sheikh Mohammed's Barge
When the Ruler of Dubai approves a dive site, you know it's going to be rich with sealife, and this royal-stamped reef doesn't disappoint. Deliberately sunk in 1984, the SMB has built up an amazing aquatic community over the years and is best discovered over two dives or more.
From Dhs375 with Divers Down, Dubai (800 3483).

Zainab Wreck, Dubai
You'll have to be an advanced diver to take it on but once you plumb the depths, being surrounded by yellowtail barracuda will be an experience that'll live long in the memory.
From Dhs375 with Divers Down, Dubai (800 3483).


Extreme sports
Canyoning at Wadi Showka
If hiking wasn't enough of a buzz for you, try hiking through water. Essentially that's what canyoning is and at Wadi Showka you can climb, scramble and wade your way through a week's worth of workouts in one go, plus have a slap-up Emirati lunch to keep you going.
Dhs345 via Adventurati. Wadi Showka, Ras Al Khaimah (050 280 3662).

Jebel Jais, Ras Al Khaimah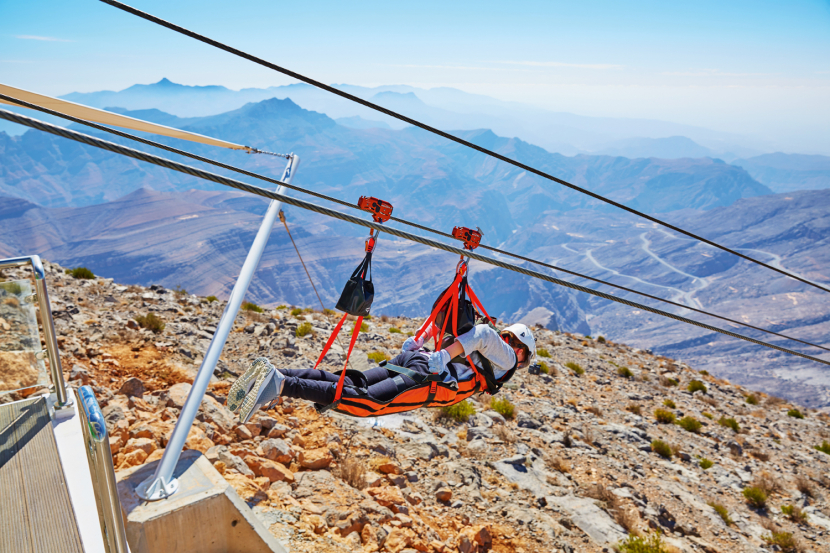 If this wasn't already the epicentre of outward-bound ostentatiousness thanks to its zany zipline (the world's longest, no less), Jebel Jais will soon be home to the Bull Maze – a 35-obstacle aerial assault course – plus a bungee jump setting off from a height of 1,500m. There's loads to try at this spot in Ras Al Khaimah so if you're an adrenaline seeker it should shoot to the top of your must-try list, now.
Zipline Tour: Dhs295 (Sun, Wed, Thu), Dhs345 (Fri-Sat). Jebel Jais, Ras Al Khaimah (050 626 3955).

Paragliding
There are few better ways of evoking the UAE's national bird, the falcon, than by enjoying a sky-high experience as you soar through the air and wave at the Lilliputian lifeforms below. There will be some amazing vistas from above and your first flight over serene sands and deserted dunes will make you scream out for more.
From Dhs1,100 via Middle East Experience (050 436 6029).

Skydive Dubai
Plunging over the Palm having leapt from 13,000ft is just one of those 'must tell the grandkids' moments, especially when you can have video proof of you boldly going where none of your family have before. It's terrifying and electrifying in equal measures.
From Dhs1,699 (tandem dive). Skydive Dubai (04 377 8888).

XDubai
X marks the spot when it comes to extreme sports in the UAE and while its DreamJump saw hundreds of fearless folk flinging themselves off a Dubai Marina tower, we'd more happily be slung out of the Slingshot over Kite Beach at 100kph. We still can't find our flip-flops, though.
From Dhs280. Kite Beach, Dubai (050 513 9782).
Desert Pursuits
Dune Bashing
Even after years of living in the UAE, we at Time Out Towers never tire of taking our visiting loved ones for a thrill-a-minute dune bash in the Liwa Desert. If your heart doesn't start racing as your daredevil driver pulls off mental manoeuvres, you're braver than us.
Dhs1,000 for four via Nuzath Ideas, Abu Dhabi (050 966 0720).

Dune Buggy Tour
More sedate than dune bashing but still a load of fun, get behind the wheel of powerful Polaris buggy and live out your off-roading dreams. Just Gas It's Deep Excursion Tour gives your four hours of motoring mayhem.
From Dhs2,200 via Just Gas It, Dubai (055 262 1377).

Fat Biking
Trying to take on the dunes on a mountain bike is like trying to nail soup to a wall. Thankfully, some genius invented a fat bike and opened up a brave new world for cycling fans. We love taking these bad boys out in the Dubai Desert Conservation Reserve, trying not to frighten the local wildlife.
From Dhs195 per person via Arabian Horizons, Dubai (04 294 6060).

Sandboarding
When we heard skating legend Tony Hawk was a big fan of sandboarding, we knew we just have to give it a go. Although our attempts at pulling off some Instagram-worthy tricks ended with us on our backsides, this unique sport is still lots of flipping fun.
From Dhs70 per person via Oscar Knight Tours, Dubai (056 404 7111).

Wildlife Safari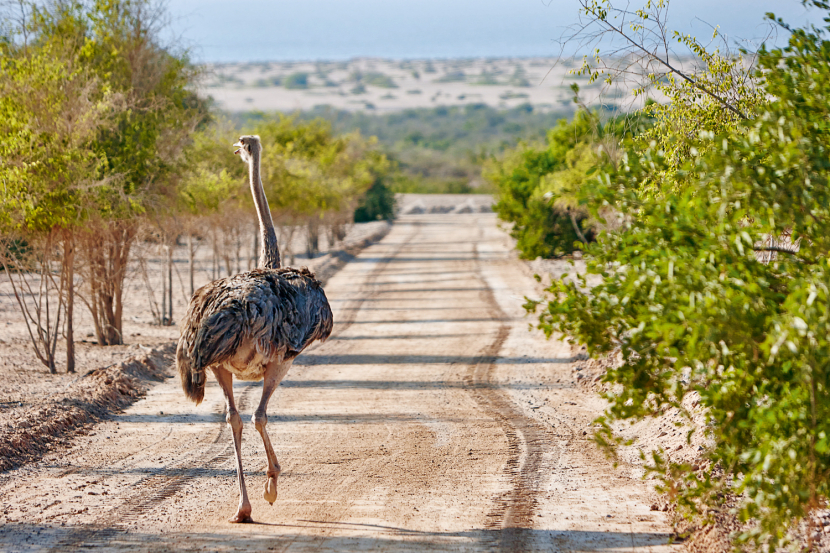 Sir Bani Yas Island is easily the UAE's foremost wildlife wonder with oryx, giraffes, hyenas, gazelles and even cheetahs calling this place home. Yes, you have to stay at a resort to experience a safari here (oh, shame) but trust us, it's the bee's knees (or giraffe's calves, or oryx's larynx).
From Dhs1,197 per room, per night. Desert Islands Resort & Spa by Anantara, Sir Bani Yas Island, Abu Dhabi (02 801 5400).


Watersports
Flyboarding
When we first spotted the gravity defying flyboarders having a whale of a time off the coast of Dubai we thought they were some sort of seaside superheroes. Being propelled out of the water by a turbine is one of the reasons we left fishing off this list.
From Dhs250 via Hydro Water Sports, Dubai (054 598 5353).

Kayaking
This paddle-powered pursuit is available across the UAE but we keep coming back for more in Abu Dhabi's magnificent mangroves. With so much natural beauty surrounding you, it's easy to get lost in the moment but luckily your guides won't let get lost at sea.
Dhs160 (adults), Dhs130 (children) via Sea Hawk, Abu Dhabi (02 673 6688).

Kitesurfing
What's better than flying a kite? Well, surfing with one of course. You might feel like a danger to swimmers at first but Xavier and the team at KSD will soon have you up to speed, and building up some serious velocity while avoiding buoyant boys and girls on their inflatable rubber duckies.
From Dhs250 per one-hour lesson via Kitesurf School Dubai, Kite Beach (050 254 7440).

Parasailing
Snoopy Island is one of Fujairah's finest spots, full stop. But soaring above it strapped tandem-style to one of your nearest and dearest as you're being propelled by a speedboat and, hopefully, a good gust of wind is when this little stony slab will rock your world.
Dhs450 via Hydro Water Sports, Snoopy Island, Fujairah (054 598 5353).

Stand-up paddleboarding, Sunset Beach
Unless you've been saving up, staying at the Burj Al Arab is likely off limits. However, you can admire the world-famous hotel from a distance by paddling out in this sail-like structure's shadow with Kite N Surf. You don't have to be a VIP to SUP.
From Dhs200 per person via Kite N Surf, Dubai (055 800 6363).

Surfing
Tim of Tim's Reef fame must surely have been a Beach Boys fan, humming Surfin' Safari as he mastered the UAE's best waves. Still the supreme spot for this super-cool sport, even should you suffer surfer knots you'll always wax lyrical about this place. Get some lessons first, though, yeah?
From Dhs225 per lesson from Surf House Dubai (050 504 3020).

Wakeboarding
Being towed behind a speedboat while pulling off flips and tricks even Newton would've marvelled at is one thing, but doing so purely by cable power is something else altogether. Al Forsan in Abu Dhabi is the Middle East's best facility bar none, leaving its rivals lying miserably in its wake. Don't face plant in the waves though.
From Dhs140 per hour. Al Forsan International Sports Resort, Abu Dhabi (02 556 8555).

Whitewater Rafting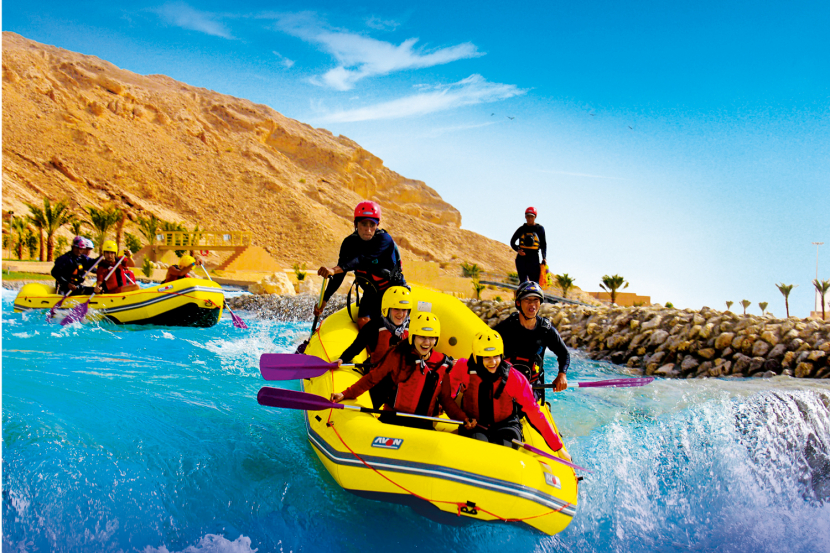 If you've never been whitewater rafting before, don't worry about taking a trip abroad – just to Al Ain. For a white-knuckle ride on a man-made facility truly unique to the UAE, plot a route to Wadi Adventure. With Jebel Hafeet as its backdrop, and three thoroughly riveting courses, rafting here will rapidly become one of your favourite pastimes.
From Dhs65 (adults), Dhs45 (children under 1.2m). Wadi Adventure, Al Ain (03 781 8422).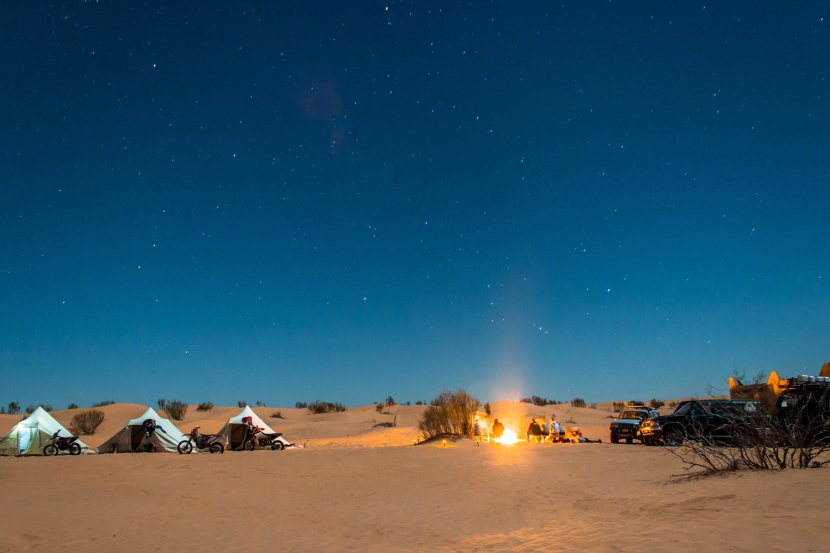 Top 5 Camping tips
1 Pack plenty of water
Dehydration is not only uncomfortable it can also be fatal Experts say that while camping in the desert, you should drink four to five litres of it a day at least.

2 Practise pitching
It might sound stupid but the last thing you want is your camping trip curtailed because you can't get your tent up. Have a couple of dummy runs in the front room before you set off. Better still, borrow your rich mates' garden and do so there.

3 Wrap up
It might be wonderfully warm during the day but once our solar friend puts his night cap on, the mercury plummets. Extra layers and additional blankets are a must. Don't freeze, please.

4 Chill at noon
Even if you're a mad dog or Englishman, don't overexert yourself in the midday sun. Find some shade and dive into a good book, or take a nap if pitching your tent proved particularly troublesome (see No.2).

5 Clean up
Don't be that yob who leaves food wrappers, drink cans and other detritus strewn around your camp site when you leave. Do us all a favour and bag it up before you go and take it with you.
Be the first to get all the latest Dubai news, reviews and deals into your inbox by signing up to our free
newsletter
,
click here to sign up
.