If you're thinking about making the move to Dubai, chances are there are loads of questions going through your head. We've run through the most commonly asked questions about Dubai, so you can know what to expect.

Is Dubai a country?
Erm, no. Dubai is one of the seven emirates that make up the United Arab Emirates. It sits between Abu Dhabi, the nation's capital, and Sharjah. The other emirates are Ajman, Umm Al Quwain, Ras Al Khaimah (often referred to as the Northern Emirates) and Fujairah, which sits on the country's east coast, bordering Oman.

Does Uber work in Dubai?
Yes, if you have the Uber app installed on your phone, you can use it in the city. Unlike in some other global cities, Uber rides are typically a little more expensive than public taxi services, and cars are typically Lexus. Careem is another local alternative to Uber. Lyft is not available in Dubai.

Where can I try Emirati food?
There are several places to try authentic local food, but they don't dominate the culinary landscape, so you'll need to seek them out. For traditional Emirati cuisine in a "traditional" setting, head to Al Fahidi area near Dubai Museum in Bur Dubai, to the Arabian Tea House (04 353 5071). Here you'll be able to try things like Arabic coffee, fish or lamb machboos (a rice dish similar to biryani), Emirati stews, kebabs and desserts including luqaimat – delicious fried balls, not dissimilar to doughnuts, usually covered in date dhibs (syrup). There's also a variety of camel milk ice creams in both familiar (vanilla, strawberry) and local (date, saffron) flavours. For a modern riff on Emirati cooking, check out Logma, which now has several branches across the city including at The Dubai Mall (800 56462). Here you'll be able to try chebab (pancakes) with cream cheese and date syrup, or regag (a kind of thin, crisp bread) with egg, cheese or zaatar, as well as fusion parathas, machboos and salads.

Where are the main shopping areas?
As a city, Dubai is fairly spread out, and you'll typically need to use public transport to get between most major destinations. Walking is not usually an option. The main shopping destinations are principally malls. The Dubai Mall, in Downtown Dubai, is the largest of the city's (and world's) malls, home to a huge number of high street and luxury brands, restaurants and attractions – including Dubai Aquarium & Underwater Zoo. Other major malls include Mall of the Emirates, towards the southern end of the city (nearer Dubai Marina), which in addition to shops and restaurants is home to indoor ski slope and snow park, Ski Dubai. The city is also home to two major outlet malls for brand discounts – these are The Outlet Village in Jebel Ali (near Dubai Parks and Resorts theme park complex) and the enormous Dubai Outlet Mall, also fairly removed from the heart of the city, at around a 20-minute drive from most main areas.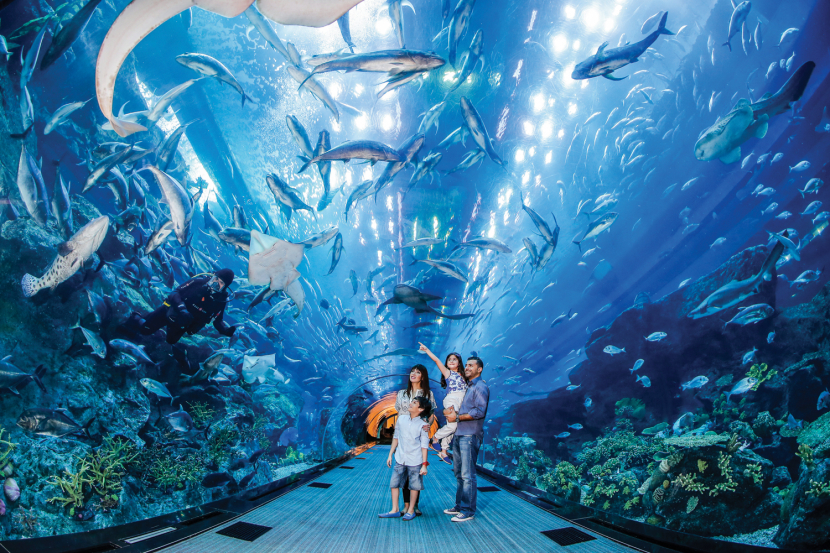 Where can I get the best city views?
Dubai has an incredible skyline, and there are many places from which to admire it, including The Dubai Frame (thedubaiframe.com), an architectural landmark with public access to the top for Dhs50. You can go up the Burj Khalifa to admire the city below, but for capturing the world's tallest building on camera, you may prefer to be looking at it, rather than inside it. We're often asked where to go for drinks with great views, so here are some of the top picks.

Burj Al Arab Jumeirah views
Ambar, Jumeirah Al Naseem (04 432 3232).
Bahri Bar, Jumeirah Mina A'Salam (04 432 3232).
Dhow & Anchor, Jumeirah Beach Hotel (04 406 8999).
Shimmers, Jumeirah Mina A'Salam (04 432 3232).
Downtown Dubai views
Level 43, Four Points by Sheraton Hotel (04 316 9888).
LookUp Rooftop Bar, La Ville Hotel & Suites (054 309 5948).
Tasca, Mandarin Oriental Jumeira (04 777 2231).
TOMO, Raffles Dubai (04 357 7888).
Mercury Lounge, Four Seasons Resort Dubai at Jumeirah Beach (04 270 7777).
NEOS, Address Downtown (04 888 3444).
Vault, JW Marriott Marquis Dubai (04 414 3000).
Zeta, Address Downtown (04 888 3444).
Creek views
Boardwalk, Dubai Creek Golf & Yacht Club (04 205 4647).
Cielo Sky Lounge, Dubai Creek Golf & Yacht Club (04 416 1801).
QD's, Dubai Creek Golf & Yacht Club (04 295 6000).
Dubai Marina & New Dubai views
Mama Zonia, Pier 7 (04 240 4747).
RÜYA, Grosvenor House Dubai (04 399 9123).
SoBe, W Dubai – The Palm (04 245 5555).
The Penthouse, FIVE Palm Jumeirah (052 900 4868).
The Observatory, Dubai Marriott Harbour Hotel & Suites (04 319 4000).
Sea views
BiCE Sky Bar, Hilton Dubai Jumeirah (04 318 2319).
DRIFT Beach Dubai, One&Only Royal Mirage (04 315 2200).
District Bar, Lounge & Bistro, Rixos Premium Dubai (04 394 1832).
folly by Nick & Scott, Souk Madinat Jumeirah (04 430 8535).
Il Faro, Azure Residences Palm Jumeirah (04 568 3137).
Palm Grill, The Ritz-Carlton Dubai (04 318 6150).
Pure Sky Lounge, Hilton Dubai The Walk (04 374 7888).

Can I go up the Burj Khalifa?
Absolutely – and go you should. Head up to At the Top on the 124th and 125th floor for great views (and the cheapest tickets). Alternatively, get a ticket that gives you access to At the Top (124th and 125th) plus Burj Khalifa SKY on the 148th floor. Top tier (and priced tickets) are for the VIP The Lounge package, covering the 152nd, 153rd and 154th floors, with either afternoon tea or drinks and canapés. Book ahead online to get the best possible rates on admission, which start from Dhs149. You can also go for sundowners or a meal at At.mosphere.
tickets.atthetop.ae.

Can I wear a bikini on the beach?
Swimwear is acceptable on the beach or by a pool (anything exceptionally revealing, should be avoided). On public beaches, be sure to dress before walking to one of the many food or beverage vendors, or into a shop. At your hotel beach, be sure to dress before heading inside. Swimwear is only acceptable in a mall if you are a mannequin.

How should I dress in public?
Dubai is a global and tolerant city and there is no officially mandated dress code. That being said, a respectful, thoughtful rule of thumb is to make sure your T-shirt covers your shoulders, and shorts, skirts or dresses cover the knee. Be aware of sheer materials, as an additional courtesy.

I'm a tourist, can I rent a car?
Those visiting the UAE on a tourist visa may rent and drive a car in the UAE with their home country driving licence, if they are from one of the following countries: Australia, Bahrain, Belgium Canada, China, Denmark, Finland, France, Germany, Greece, Hungary, Ireland, Italy, Kuwait, Latvia, Lithuania, Luxembourg, New Zealand, Netherlands, Norway, Oman, Poland, Portugal, Saudi Arabia, Serbia, Singapore, Slovakia, South Africa, Spain, Sweden, Switzerland, Turkey, United Kingdom, United States of America. For all other countries, an International Driving Permit from the holder's home country is required.

Where can I smoke?
Smoking is not allowed in public places such as malls, supermarkets, cinemas, government buildings and so on, and only in designated outdoor spaces nearby. Most bars in Dubai allow smoking indoors. Some restaurants permit smoking, but only within designated areas. Shisha cafés are a common sight in the city, but are not allowed to offer shisha outdoors if they are located within a residential area.

Where's the best place to buy gold?
While the Gold Souk (in Deira, at the north of the city) is a must-see for visitors, and home to a mind-blowing range of gold products, you may find yourself paying slightly more. Yes, all gold here is bought and sold by weight at live market rates, but the additional charges based on the detail and intricacy of a product can be slightly higher than at Dubai's Gold & Diamond Park, which is located near Mall of the Emirates. With dozens of shops inside this small jewellery mall, it can be tricky to know where to start. Cara (04 347 8089) is a local favourite among shoppers, thanks to its excellent customer service and care, and ability to copy pretty much any item brought in. It is highly unscientifically estimated by Time Out that 80 percent of engagement rings on fingers in Dubai were bought here.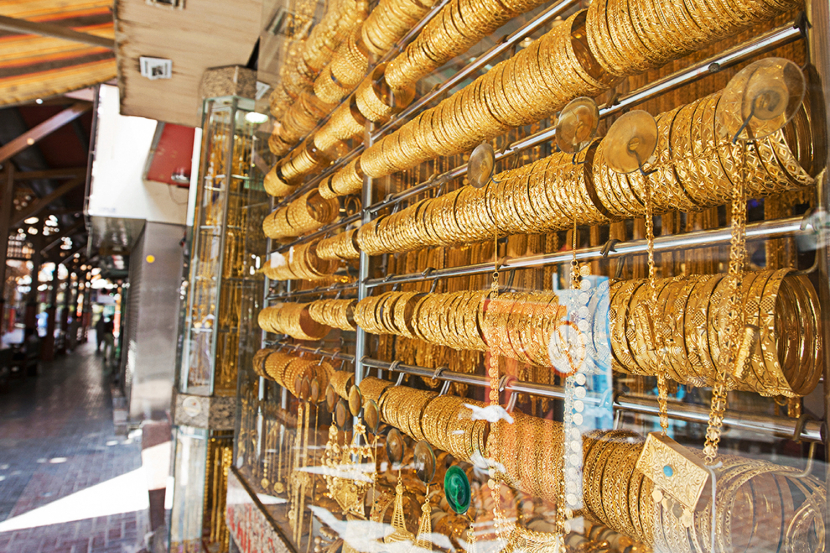 What's the weather like?
From the end of October to April, Dubai has generally superb, sunny days between 35-20°C. Which roughly translates as: shorts and T-shirts in the day, jeans and cardigans may (December to February) be needed in the evenings. From May to September, things heat up a bit, generally from the upper 30°Cs to the upper 40°Cs. May and September are the most humid months of the year, and generally SSS (Steamy Sunglasses Season).

What's the best way to get around?
Dubai has some superb public transport facilities. The driverless Dubai Metro, which launched in 2009, is the crowning glory of these, running the length of the city from Jebel Ali in the south up past Dubai International Airport to Al Qusais, a few kilometres from the Sharjah border. With a Red and Green Line, stops include major landmarks such as Dubai Marina, Mall of the Emirates and Burj Khalifa – though many station names are sponsored by brands so do not necessarily indicate the stop's geography. Dubai Taxis are readily available throughout the city, either by booking over the phone, or at taxi ranks outside hotels and malls, and can be flagged down in the street, while public bus services run on dozens of routes all over the city – a great, inexpensive way to travel, but typically more time-consuming. More novel public transport options include Water Taxis, Buses, Ferries and Abras and the Dubai Tram, which travels on a circuit around Dubai Marina and Al Sufouh. All of Dubai's public transport options are world-class, and in many cases more affordable than in other major global cities. All Dubai public transport systems are operated by the Roads & Transport Authority (RTA) and are paid for using nol cards (a bit like London's Oyster card system).
For more information on all public transport services and journey-planning, visit rta.ae.
Be the first to get all the latest Dubai news, reviews and deals into your inbox by signing up to our free
newsletter
,
click here to sign up
.