As a former cultural capital of the Arab world, there's no shortage of things to do in Sharjah.

In fact, it's the opposite – and it can be extremely difficult to narrow it down to just some of the many attractions and cultural experiences the emirate has to offer.

Luckily for you, we've rounded up 15 of the top things to do in Sharjah, and it's all just a hop, skip and a jump (or a car ride) away.
01 Check out the vehicles in the Classic Car museum
Consider yourself a bit of a petrolhead? Then head down to the Classic Car museum, which houses more than 100 vehicles including a 1915 Dodge model, and a 1969 Mercedes-Benz 600 Pullman belonging to His Highness Dr. Sheikh Sultan Bin Muhammad Al Qasimi, Ruler of Sharjah.
Dhs10 (age 13+), Dhs5 (kids aged two-12), free (kids under two). Sat-Thu 8am–8pm, Friday 4–8pm. Airport Road, Sharjah, www.sharjahmuseums.ae (06 558 0222).
02 Get close to nature in the Butterfly House
If you're not creeped out by insects that fly (or land on you) then make an, erhm, butterfly-line to this one. The Butterfly House on Al Noor Island is home to more than 500 butterflies from 20 exotic species, and you'll be able to get up, close and personal with them as you wander this attraction. You'll be fascinated learning the origins of these critters.
Dhs15 (age 13+), Dhs10 (age three-12). Daily 9am-6pm. Khalid Lake, Buhairah Corniche Road, www.alnoorisland.ae (06 506 7000).
03 Go camping in the desert
When was the last time you saw total, pitch darkness? Stargazing in the middle of the desert with no light pollution is a wonderful experience. There's a campsite near the Mleiha Archaeological Centre or you can camp in Fossil Rock. Alternatively, you can also head to the Al Badayer Oasis resort, for a luxurious glamping retreat.
Al Badayer Oasis, Sharjah (06 556 0777).
04 Go on an adventure at the Khor Kalba Conservation Reserve
This spot on the east coast of Sharjah near the border with Oman is the perfect place to get away from the city and back to nature. You can go scuba diving, snorkelling, kayaking, or just admire the wildlife, which includes sea turtles and egrets. Don't forget your waterproof camera and binoculars.
Open 24 hours. Kalba, Sharjah.
05 Haggle for a bargain at the Blue Souk
The Blue Souk, or the Central Souk, is a must-visit for any tourist coming to Sharjah. This iconic building features on the Dhs5 note – and you'll almost certainly be able to get plenty of bargains for that price. A particular highlight of the souk is the fish market, but you'll have to get there very early in the morning to see most of the action.
Open Sat-Thu 10am-10pm, Fri 5pm-10.30pm. King Faisal Street, Sharjah (06 556 6777).
06 Marvel at the Rain Room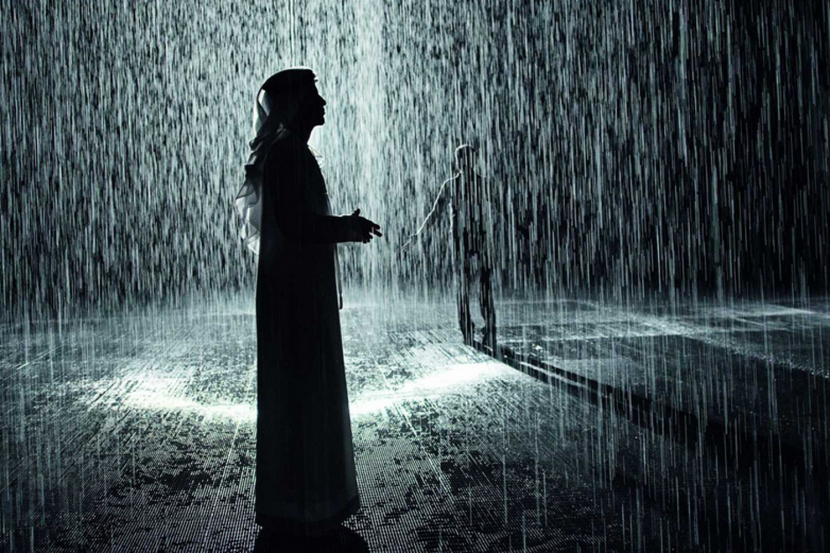 One of the most famous of Sharjah's attractions, this installation in Al Majarrah lets you walk through a rainstorm without getting wet. So if you like the idea of rain but not the reality of rising damp in your jeans or soggy trainers: box ticked.
Dhs25 (adults), free (children aged five and under). Sat-Thu 9am-9pm, Fri 4pm-11pm. Al Majarah, near Buhairah Corniche, www.sharjahart.org (06 544 4113).
07 Mleiha Archaeological Centre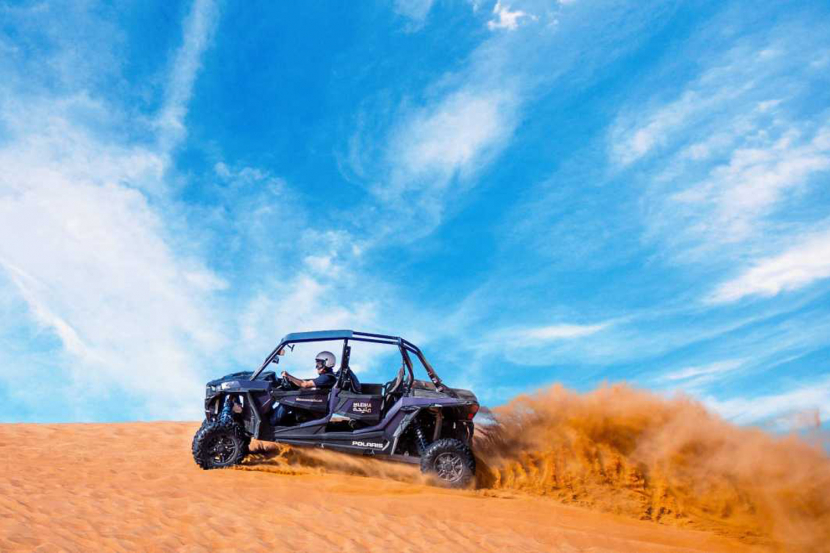 Mleiha Archaeological Centre is the perfect place to learn about the history of the UAE. You can also get more active and go trekking to Camel Rock or go on dune buggy rides. One for the active types.
Dhs25. Open Sat-Wed 9am-7pm, Thu-Fri 9am-9pm. Mleiha, Sharjah, www.discovermleiha.ae (06 802 1111).
08 Ride on the Eye of the Emirates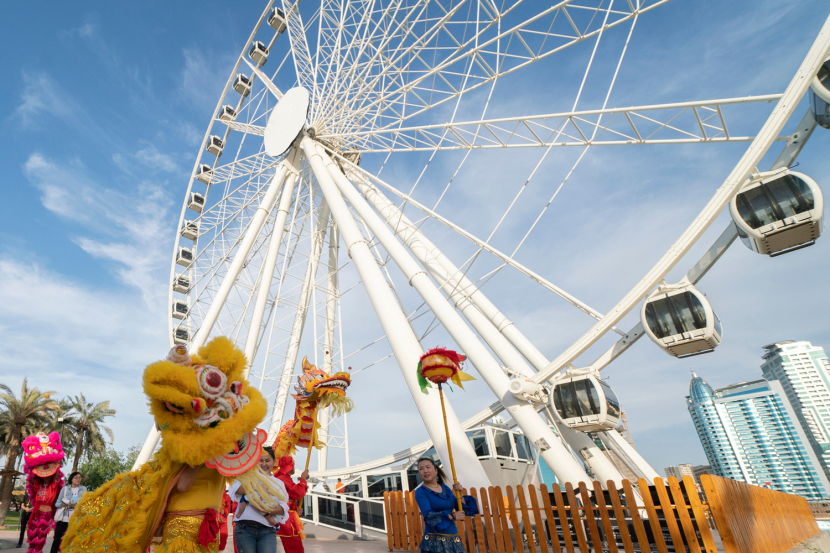 While in Al Al Montazah Parks, why not take a ride on the giant Ferris wheel? You'll get great views and it's not too pricey either, coming in at Dhs30 for adults.
Dhs30 (adults), Dhs15 (children). Sat-Wed 10am-midnight; Thu 10am-1am; Fri 3pm-1am. Al Montazah Parks, www.almontazah.ae (06 525 2444).
09 See a concert at the Al Majaz Amphitheatre
The Al Majaz Amphitheatre in Khalid Lagoon attracts all kinds of artists and performances throughout the year, and you'll be surprised at some of the big names playing here. Earlier the Scottish singer-songwriter Lewis Capaldi performed here, as did as famed composer Michael Fader. Keep an eye out to see which big names are up next.
Daily 8am-midnight. Corniche Street, Khalid Lagoon (06 512 3440).
10 Shop in Al Qasba
Al Qasba is the perfect spot to shop in Sharjah, with dozens of stores dotted around the waterside. There are also musical fountains and an art centre if you get bored (or your credit card has taken enough).
Various opening times. Al Qasba, Sharjah, www.alqasba.ae (06 525 2444).
11 Spend the day at Khor Fakkan beach
This 3km palm tree-lined bay is probably Sharjah's most popular beach and it's not difficult to see why. There are lots of water sports you can try out or you can head on a diving or fishing trip.
Open 24 hours. Khor Fakkan, Sharjah.
12 Take a tour of Al Noor Mosque
The Al Noor Mosque is beautiful inside and out, so don't forget your camera to snap some Insta-worthy pictures of the Ottoman-style building next to Khalid Lagoon or the stunning interiors. Make sure you go on a guided tour for the full experience.
Open to the public Mon-Thu 10am-11am. Corniche Street, Sharjah (06 568 3338).
13 Take a stroll through the Sharjah Arts Area
The emirate is famed for its art and there's no better spot to experience it than in this area within the city centre. Here you'll find the Sharjah Art Museum, the Sharjah Calligraphy Museum, the Sharjah Art Foundation and more. There's no better way to spend the day in the emirates for art-lovers.
Open Sat-Thu 9am-9pm, Fri 4pm-9pm. Al Mareija, Al Shuwaihean Area, Sharjah, www.sharjahart.ae (06 568 8800).
14 Visit Fort Al Hisn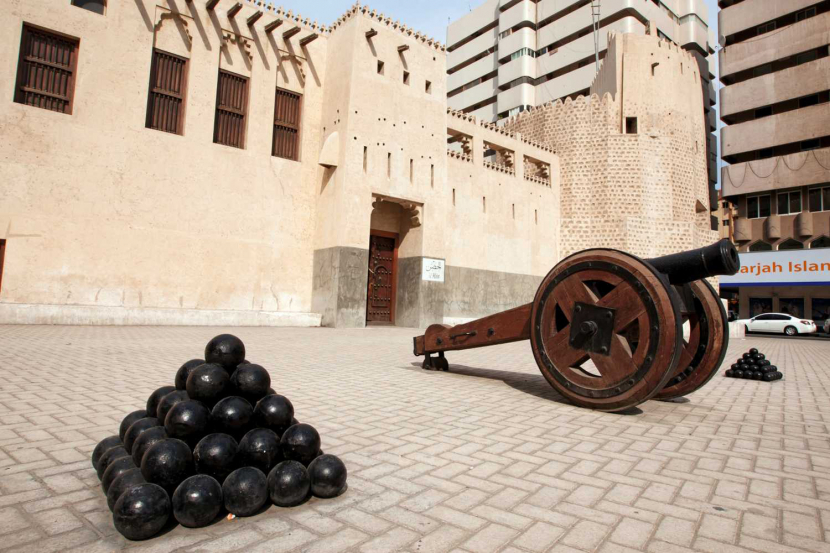 History buff? Add this to your itinerary. This fort, dating back to 1820, is well worth a visit if you want to learn about Sharjah's past and life there 200 years ago. It was restored in 2015 and was once the most important building in the emirate due to its defence.
Dhs10 (age 13+), Dhs5 (kids aged two-12), free (under two). Sat-Thu 8am–8pm, Fri 4pm–8pm. Heart of Sharjah, www.sharjahmuseums.ae (06 568 5500).
15 Walk along the Al Majaz Waterfront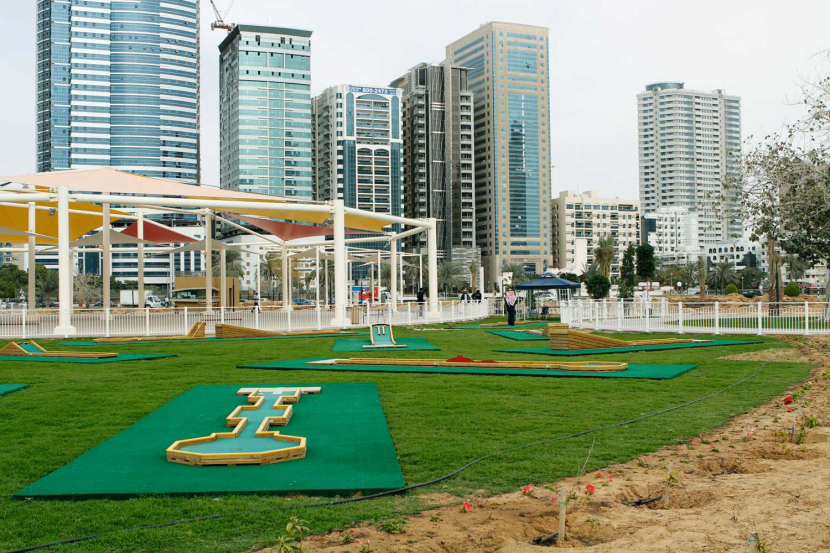 If you're after some relaxation, head for a casual stroll along the Al Majaz Waterfront and admire the view across the Khalid Lagoon. There's a jogging track for those who want to keep fit, or you can head over to the Maraya Art Park for a bit of culture.
Free. Open 24 hours. Khalid Lake Trail, Sharjah, www.almajaz.ae (06 511 7000).
Be the first to get all the latest Dubai news, reviews and deals into your inbox by signing up to our free
newsletter
,
click here to sign up
.