There is an abundance of amazing must-see attractions in Dubai. Whatever you're looking for, you're sure to find something here as we round up the best must-see attractions across Dubai that no tourist or resident should miss. It's time to tick these off your must-see Dubai bucket list.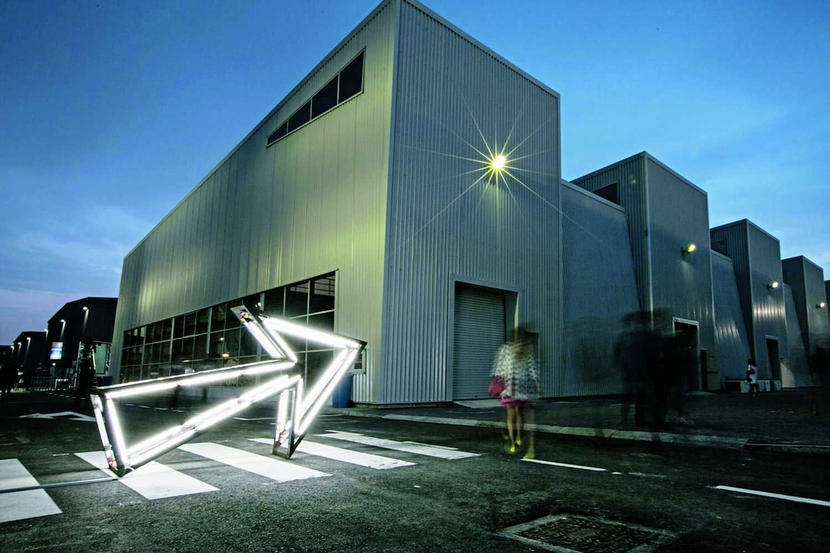 Dubai's artiest area is Al Quoz, and there are loads of exhibitions to check out. Head to Alserkal Avenue and wander around to really soak it all up. Plus, there are loads of super-trendy coffee shops to check out – we'd recommend Nightjar Coffee Roasters and Wild & The Moon. A must-see in Dubai for artsy types.
Open Sat-Thu 10am-7pm. Alserkal Avenue, Al Quoz, www.alserkalavenue.ae (04 333 3464).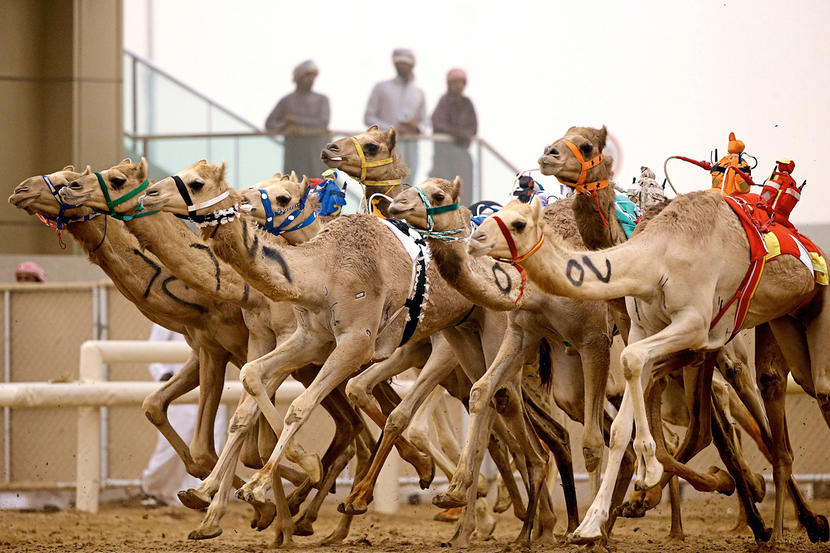 A camel might, at first, seem an ungainly animal, but they're actually far more graceful than that. The desert-dwelling beasts can reach speeds of up to 65kmh and races are every bit as entertaining as you're picturing right now. Dubai's famous camel racetrack, Al Marmoom is open every winter if you want to watch camel racing – a centuries-old tradition – in Dubai. A must-see while visiting the city.
Opening dates and times vary. Al Marmoom Camel Racetrack, Al Ain Road (055 676 0006).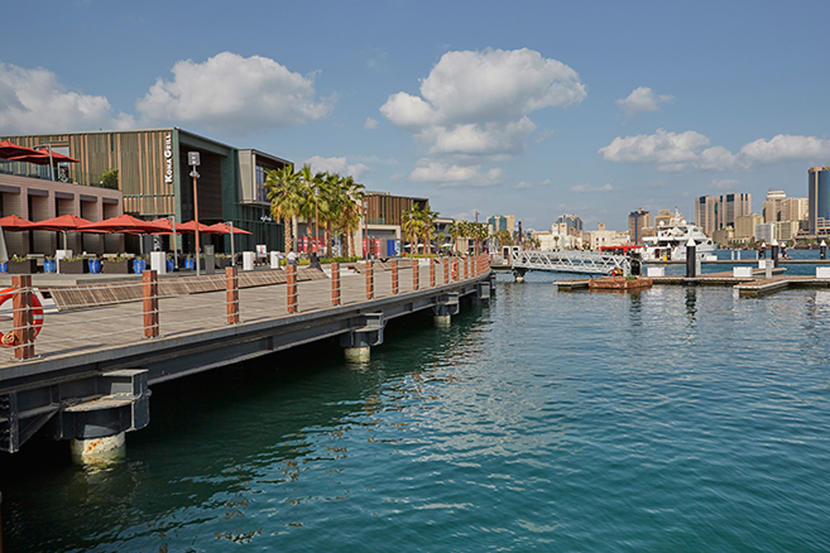 Al Seef is an area of Dubai steeped in history, with a huge amount of Emirati culture. The must-see area leans heavily on the contemporary elements of life in Dubai but also has a nostalgic twist. There are plenty of things to do by the waterfront from sightseeing to shopping.
Open daily 10am-midnight. Al Seef, Dubai Creek, www.alseef.ae.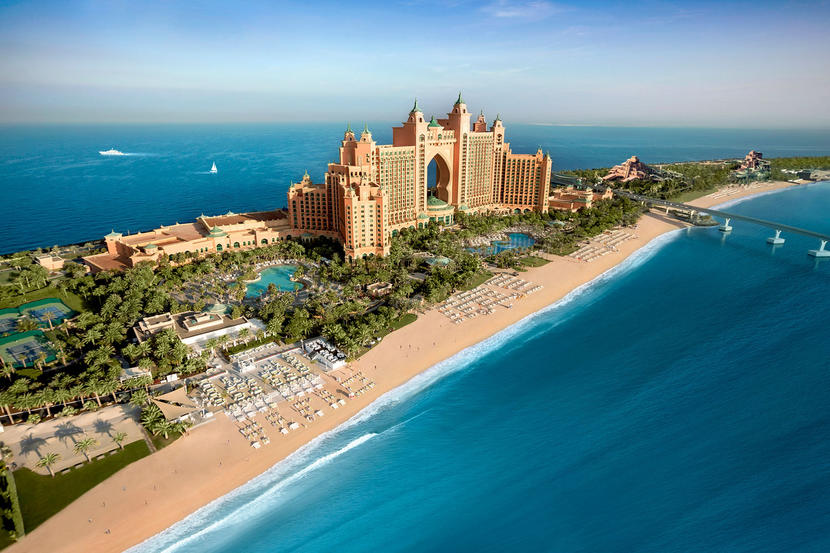 This must-see Palm Jumeirah hotel is sprawling and full of activities and top-notch restaurants. There's everything from helicopter rides, tennis and scuba diving to dolphin encounters and stingray feeding sessions. It's also home to The Lost Chambers Aquarium, as well as the massive Aquaventure Waterpark, which features thrilling rides.
Palm Jumeirah, Dubai, www.atlantis.com/dubai (04 426 2000).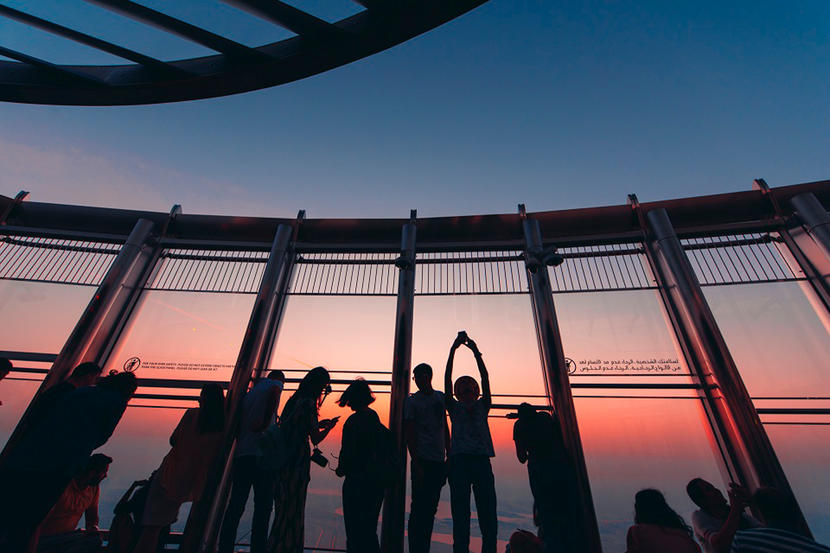 Whether you're taking in the world's tallest building from the ground (on the bridge between Souk Al Bahar and The Dubai Mall) or from the At The Top observation deck on the 124th floor, Dubai's Burj Khalifa is a must-see for all.
Prices vary. Open daily 9am-11pm. Downtown Dubai, www.burjkhalifa.ae (800 2884 3867).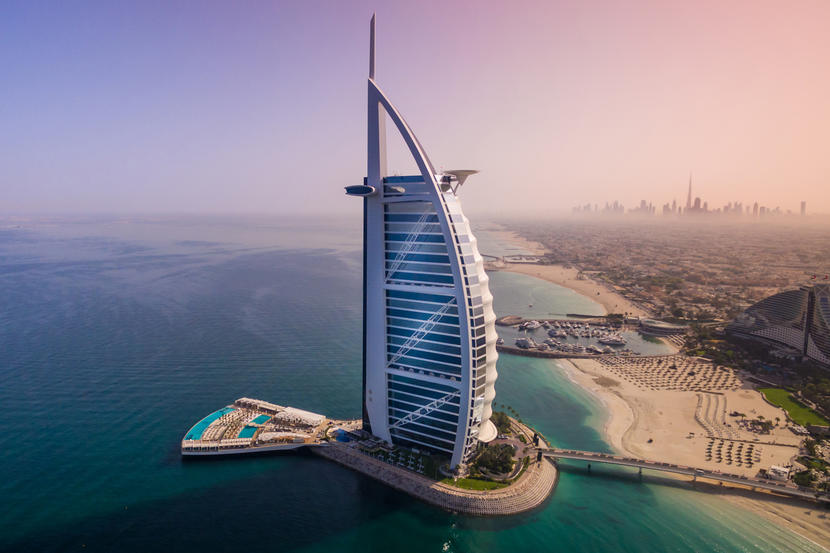 Dubai's Burj Al Arab Jumeirah is one of the most iconic buildings in the Middle East, if not the world, making it a must-see attraction in the city. The sail-shaped building opened in 1999 and has been a symbol of opulence and exclusivity ever since. It houses eleven restaurants and bars and if you want to feel like royalty, Burj Al Arab Jumeirah is a must-see and must-visit for just that.
Burj Al Arab Jumeirah, Umm Suqeim (04 301 7777).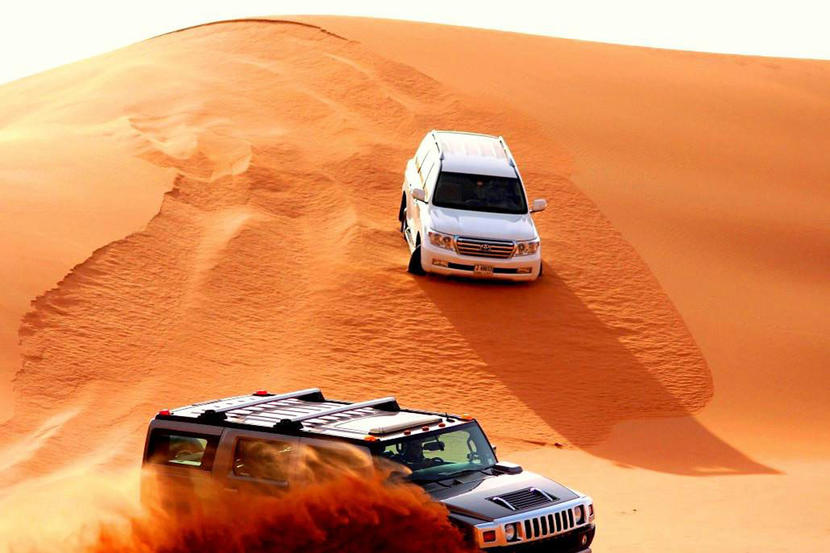 Dubai lies directly within the Arabian Desert and the sandy dunes on the city's outskirts are a must-see. Popular local tour operator Arabian Adventures runs dozens of different types of excursions, both around Dubai and out into the desert, giving visitors a taste of both Arabian traditions and the emirate's modern identity.
Prices and times vary. Pick-ups across Dubai, www.arabian-adventures.com (04 214 4888).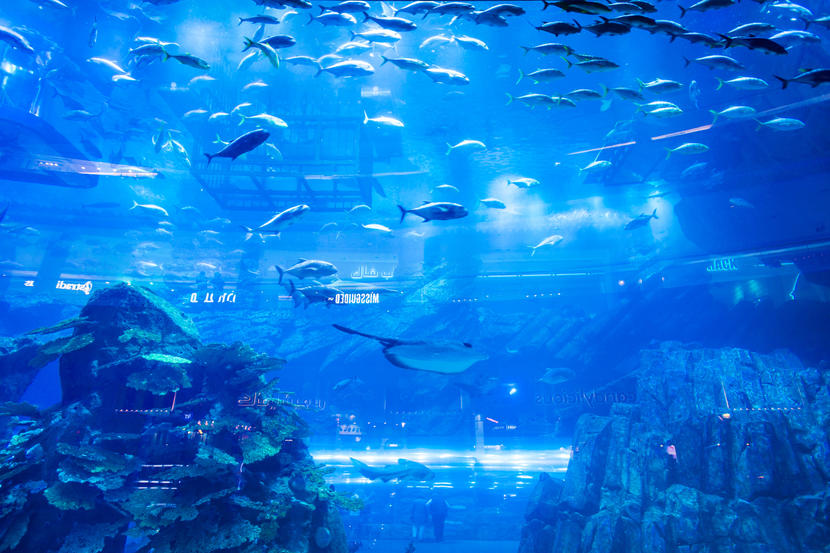 The Dubai Aquarium & Underwater Zoo is a must-see for fans of sea life. Take on a shark encounter, meet the aquarium's resident crocodile, and marvel at the piranhas, crabs, water rats and the swarms of fish that inhabit the huge tank inside The Dubai Mall.
Open daily 10am-midnight. The Dubai Mall, Downtown Dubai, www.thedubaiaquarium.com (800 3822 46255).

From the city's newest attractions to one of its oldest, the Dubai Creek has served as a lifeline for the community for centuries. Abras cross the water every minute or so and will cost you just Dhs1. It's a short trip to the other side, but it's a must-see and a top chance to explore 'old Dubai'. Embrace Dubai's past with a sail across Dubai Creek and get ready to be taken back to everything Dubai is really about. For your essential guide to restaurants, attractions and must-see things to do at Dubai Creek, head here.
Dubai Creek, Bur Dubai.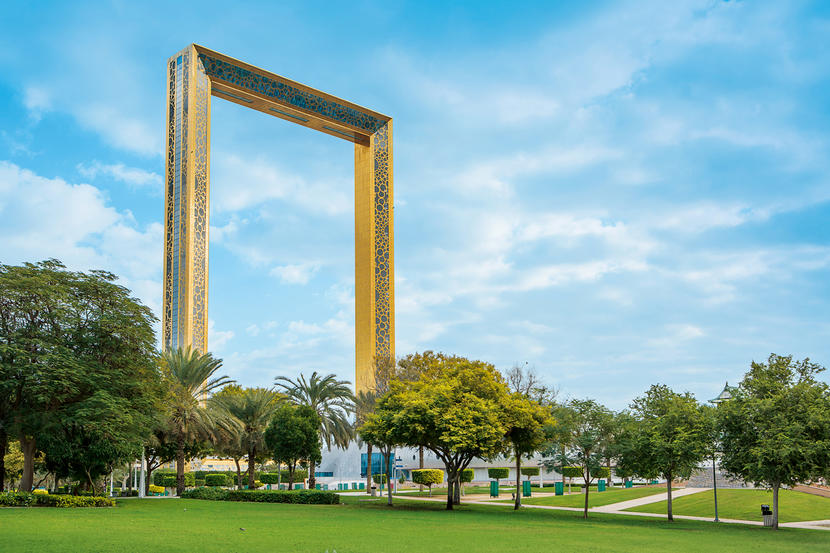 It isn't just a stand-out structure that captures the city in a colossal-sized frame, visitors can actually go inside and up to the bridge of Dubai Frame over at Zabeel Park. And, the views of 'old' and 'new' Dubai from a 150-metre-high sky glass bridge look superb whether you're there for the day, sunset or at night. The bridge has a completely see-through bottom to it – walk across it and be labelled one of the bravest of the bunch at this must-see Dubai attraction.
Open daily 9am-9pm. Zabeel Park, www.dubaiframe.ae.

Bargain, anyone? One of Dubai's must-see attractions has to be its wonderful souks and if you're looking to get more karats for your cash a trip to the Gold Souk is a must. The Gold Souk has hundreds of retails offering a selection of jewellery, diamonds and other precious stones and many visitors are able to get their hands on a few new jewellery pieces at a fraction of the price they might normally expect to pay at home.
Deira, Dubai.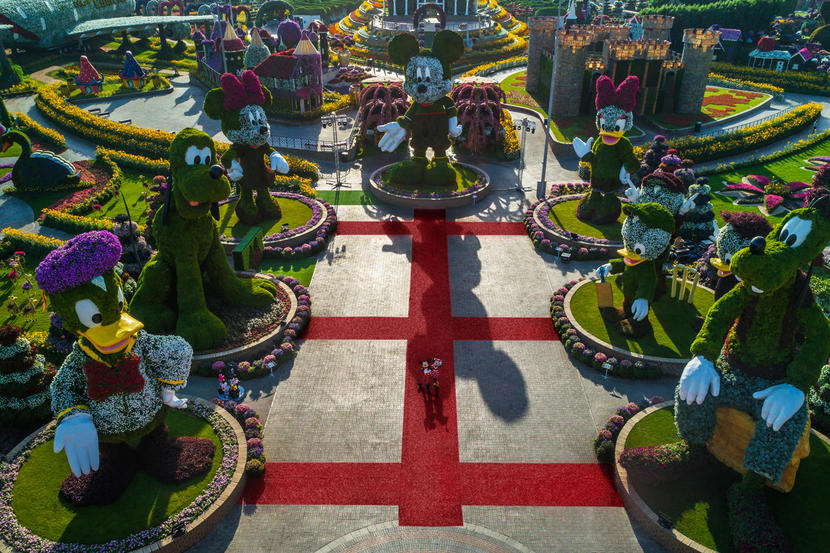 If you're yet to pay a visit to Dubai Miracle Garden, then it's about time you get this spectacular must-see Dubai attraction on your list. Located just outside Jumeirah Village Circle, you can head to the gardens any day of the week from mid-November to mid-May between 9am and 9pm. With millions of flowers, huge constructs made entirely of fresh blooms and more, you'll want to make a beeline for this must-see attraction as soon as you can.
Jumeirah Village Circle, www.dubaimiraclegarden.com (04 422 8902).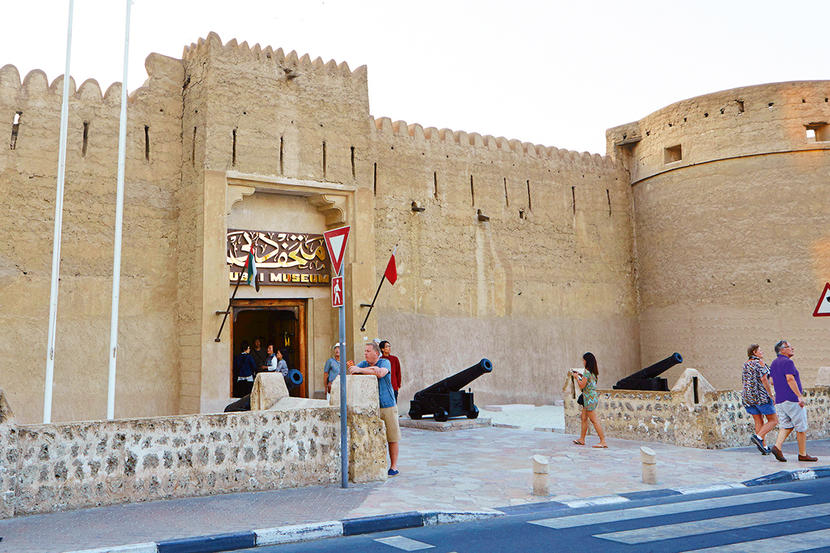 If you feel your time in Dubai is lacking a little in history, then plan a day trip to the Al Fahidi Historical District and visit the Dubai Museum. Housed by the old Al Fahidi Fort, a fortress that dates back to 1787 (making it the oldest building in Dubai), the Dubai Museum was opened in 1971 making it a must-see Dubai attraction. Wandering through the exhibitions, visitors get a sense of the traditional ways of life for the ancestors of many UAE nationals.
Open Sat-Thu 8.30am-8.30pm, Fri 2.30pm-8.30pm. Al Fahidi Historical District, Bur Dubai, www.dubaiculture.gov.ae (04 353 1862).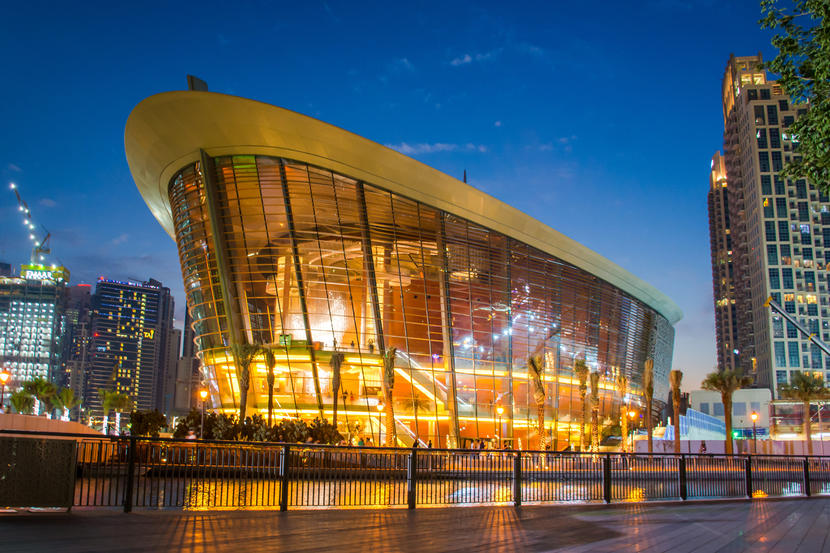 If anyone ever dares tell you that Dubai is lacking in culture, send them to Dubai Opera. Since opening in Downtown Dubai in 2016, the stunning dhow-shaped building been a hub for theatre, musicals, operas, ballet and comedians and has fast become one of the world's most impressive performing arts venues. Whether you're checking out a show or just want to see the stunning piece of architecture yourself, this is a must-see while in Dubai.
Dubai Opera, Sheikh Mohammed bin Rashid Boulevard, Downtown Dubai www.dubaiopera.com (04 440 8888).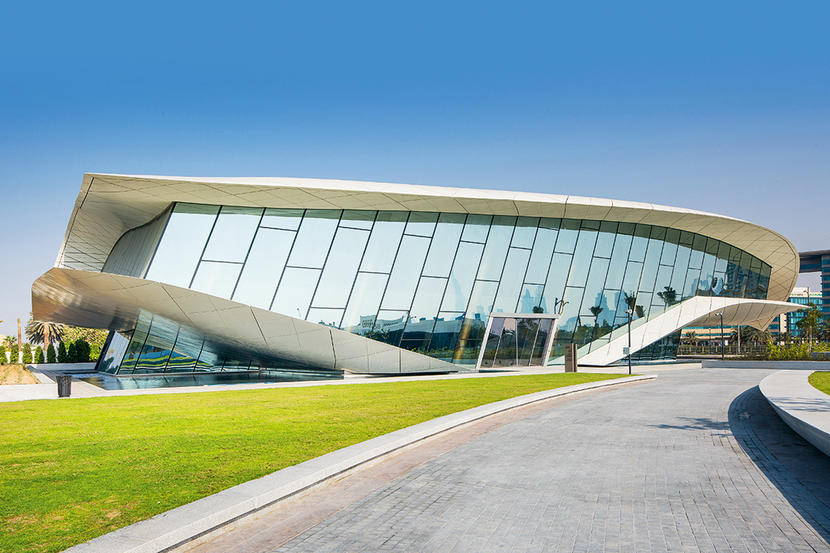 Etihad Museum takes visitors on a unique journey through decades of remarkable progress. The striking culture spot, which is shaped like a manuscript, includes permanent and temporary halls, a theatre, an educational area, interactive maps and videos, and more. It's a must-see if you're looking to immerse yourself in the past.
Open daily 10am-8pm. Jumeirah 1, Dubai, www.etihadmuseum.dubaiculture.ae (04 515 5771).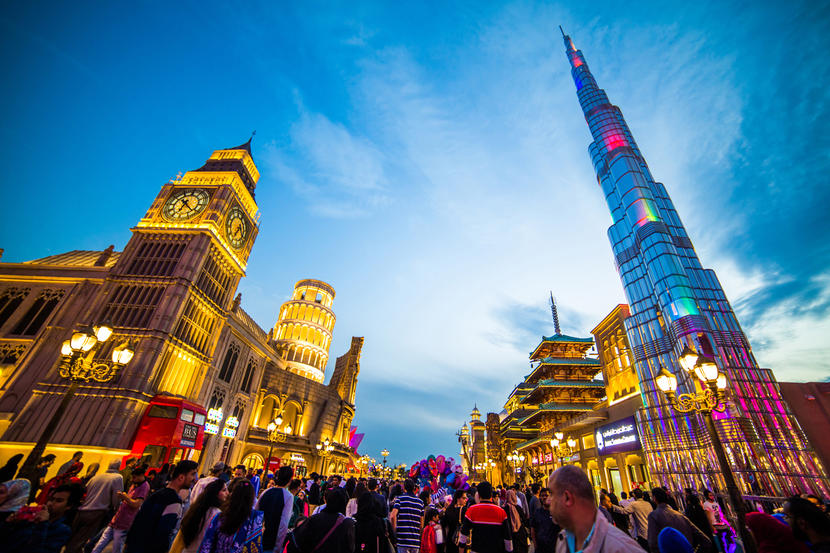 All the world's a stage and this Dubai stage is all the world. Or at least around 70 to 80 countries represented in Dubai's must-see multicultural festival park with pavilions highlighting national pride from across the globe. Between October and May the Dubai's outdoor must-see attraction Global Village hosts fairground fun, international food, theatrical performance and shops with international oddities and souvenirs.
Open Sat-Wed, 4-11.30pm; Thu-Fri, 4pm-12.30am. Sheikh Mohammed Bin Zayed road, www.globalvillage.ae (04 3624114).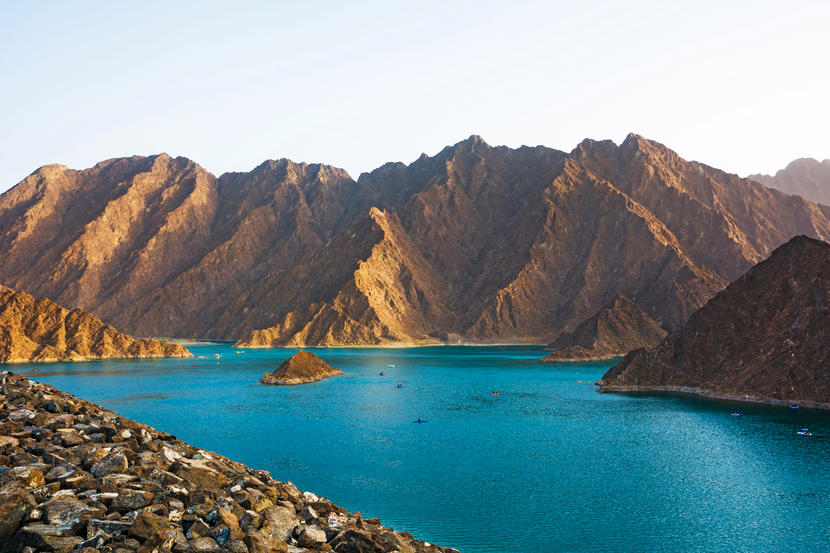 Despite being about an hour and a half drive (130km-150km) from most neighbourhoods in central Dubai, Hatta is in fact an area of the emirate. Hatta borders Oman and the best time to visit the must-see mountain district is during the cooler months as it's a haven for outdoor adventures and activities. Head here for a guide on all the top things to do in Hatta.
Hatta, Dubai.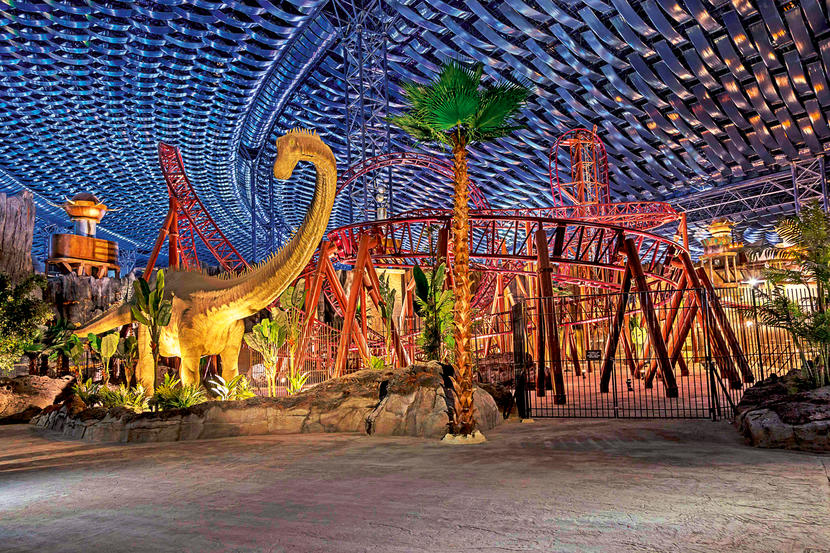 IMG Worlds of Adventure is the biggest indoor theme park on the planet making it another must-see attraction in the city. It's home to some pretty thrilling rides making it an awesome day out for all.
Open Sun-Wed 11am-11pm, Thu-Sat 11am-11pm. Sheikh Mohammed bin Zayed Road, Dubai, www.imgworlds.com (04 403 8888).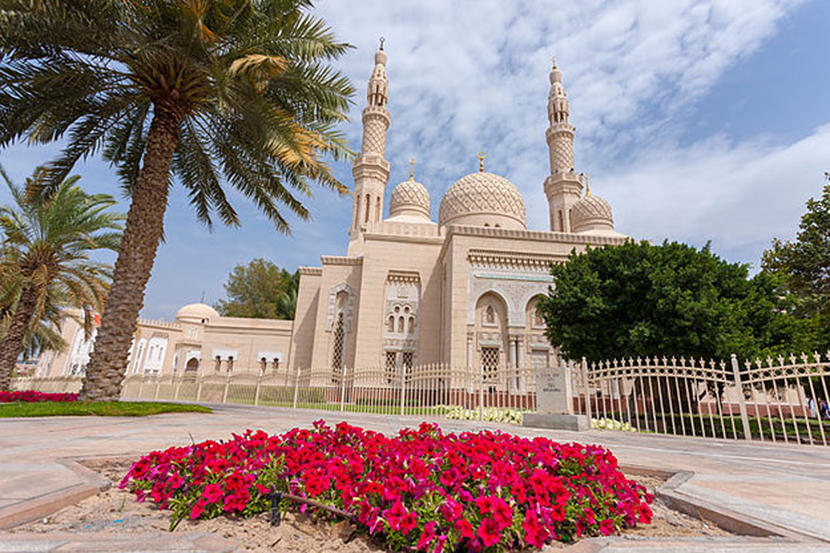 A landmark in the city and the only mosque in Dubai that is open to the public six days a week, Jumeirah Mosque welcomes non-Muslim visitors to learn about Emirati culture and Islam making it a must-see for those looking for an engaging cultural experience. Designed to inform and educate about Islam and Emirati culture, the mosque tours are operated by the "Open Doors, Open Minds" initiative and are as enlightening as they are tourist-friendly.
Open Sat-Thu 10am and 2pm. Jumeirah Mosque, Jumeirah Beach Road, www.jumeirahmosque.ae (04 353 6666).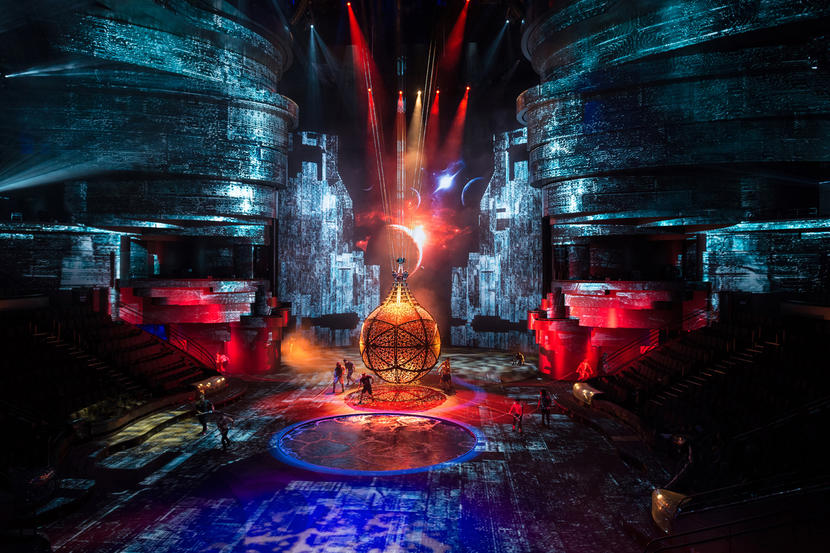 This is one of Dubai's must-see attractions. The spectacular Las Vegas-style theatre show is a stunning production filled with gravity-defying performances – most of which take place over water. A show-stopping experience that has to be seen to be believed.
Al Habtoor City, Dubai, www.laperle.com (04 437 0001).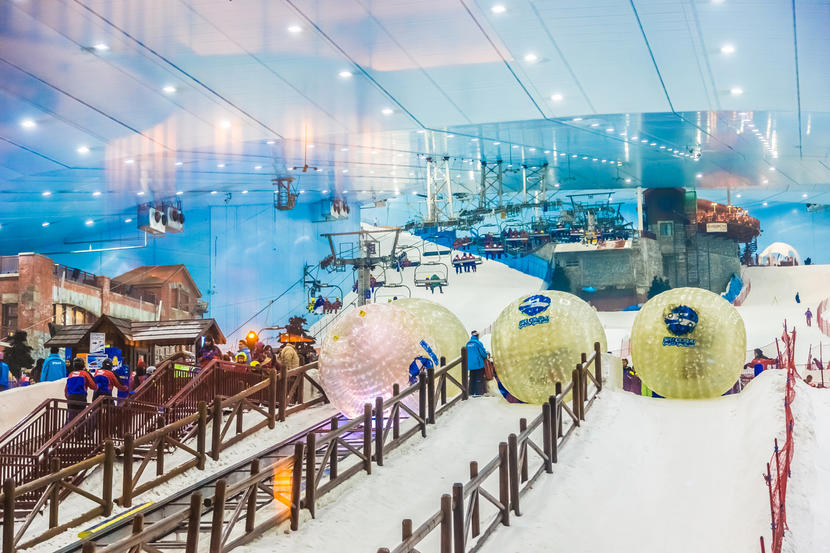 Sure, there are sand dunes to be seen, but you can't come to Dubai without checking out its phenomenal must-see indoor ski slope, which now not only provides great runs for skiers and boarders, but is also home to a colony of penguins.
Open daily 9am-1am. Mall of the Emirates, Al Barsha, www.skidxb.com (800 386).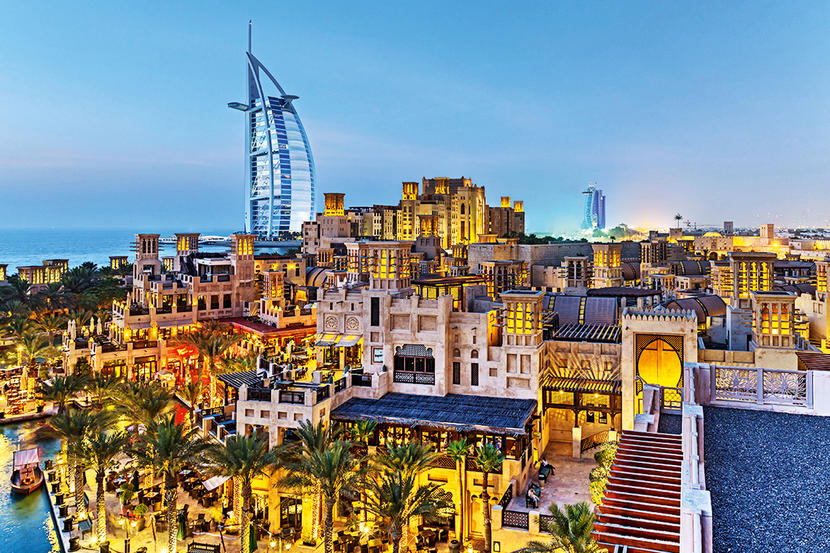 Souk Madinat Jumeirah is your go to for the top places to eat and things to do in Dubai. An idyllic stretch is made up of three stunning hotels – Jumeirah Al Naseem, Jumeirah Mina A'Salam and Jumeirah Dar Al Masyaf – which are all connected through turquoise waterways. A maze of corridors with kiosks selling trinkets and souvenirs lend the effect of a souk, but the complex also houses a huge number of fantastic restaurants and bars – many of which boast beautiful views of the shoreline and neighbouring Burj Al Arab Jumeirah. As such, it's a popular must-see Dubai spot for both tourists and residents.
Open daily 8am-2am. Al Sufouh Road, www.jumeirah.com (04 366 8888).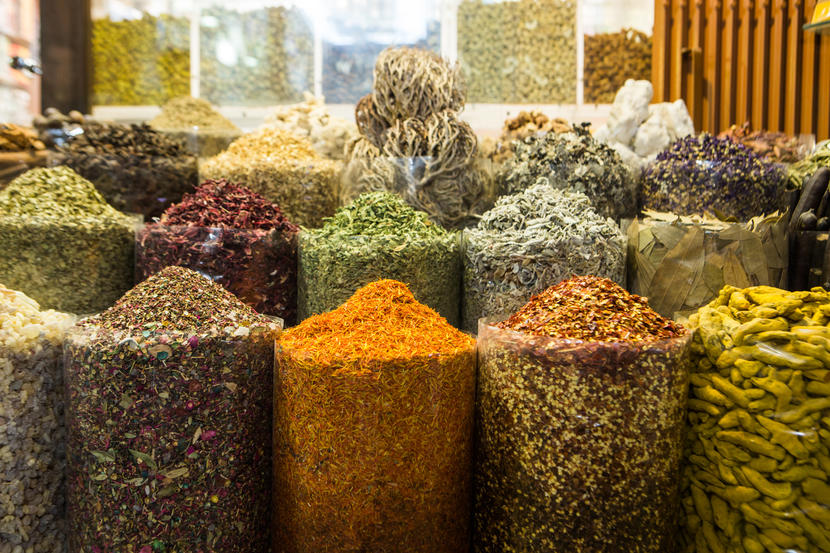 Whether you love cooking, haggling or just exploring a part of the city that's not dominated by skyscrapers, a visit to Dubai's Spice Souk is a must. Roaming through the narrow alleyways, packed full of bags of vibrantly coloured spices, this is a must-see for visitors and residents alike.
Baniyas Street, Deira.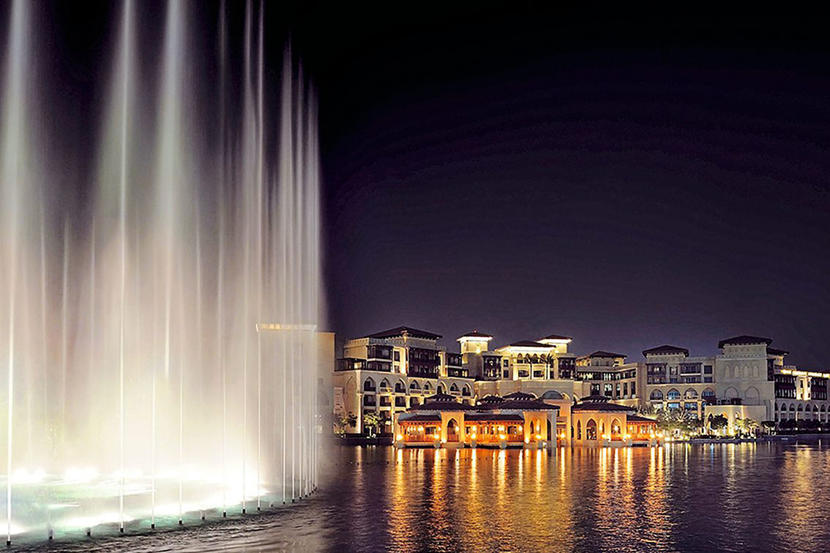 Delightful by day and enchanting in the evening, The Dubai Fountain show in Downtown Dubai is a must-see for residents and tourists alike. The fountain is more than 900ft in length – the equivalent of two football pitches – and shoots water into the sky to a range of different songs, from classical music to contemporary Arabian tracks and classic pop songs. A definite must-see Dubai attraction.
Free. Sat-Thu 1pm & 1.30pm, Fri 1.30pm and 2pm, daily 6pm-11pm (every 30 mins).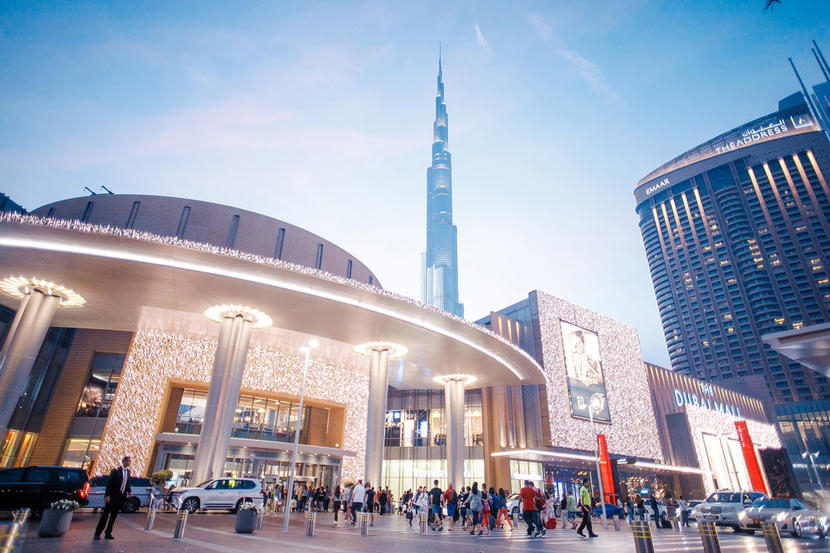 The last but not least on our must-see Dubai list. Even if you aren't able to indulge in a spot of retail therapy, the world's second biggest mall is still a must-see. From the Dubai Aquarium & Underwater Zoo to the Dubai Ice Rink, there's plenty to do and see. For more about The Dubai Mall, head here.
Open daily 10am-midnight. Downtown Dubai, www.thedubaimall.com (800 382246255).
For your essential guide to more must-see Dubai attractions and things to do in Dubai, head here. For more must-see tours and excursions in Dubai click here.
Be the first to get all the latest Dubai news, reviews and deals into your inbox by signing up to our free
newsletter
,
click here to sign up
.