Looking for fun things to do in Dubai? Dubai's world-famous attractions are always worth a visit, but in a city like Dubai, there's always fun and different ways to entertain yourself.

Whatever activities, places and things to do in Dubai you're looking for, you're sure to find something fantastic in our list below.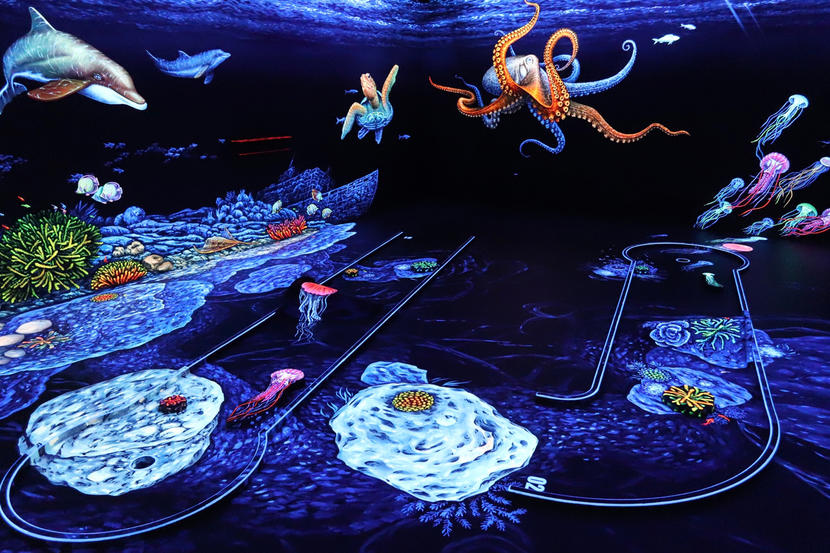 3D Blacklight Minigolf Dubai in JBR gives people the chance to try it out with an indoor mini golf experience featuring neon backlighting and 3D effects painted on the walls – and it's super fun. Each illuminated room has a different theme to it – including a vast space setting, coral reefs depicting the ocean and orange-lit desert scenes.
Open daily noon-1am. Bahar Plaza Level, The Walk, JBR, www.3d-blacklight-minigolf.ae (04 565 7621).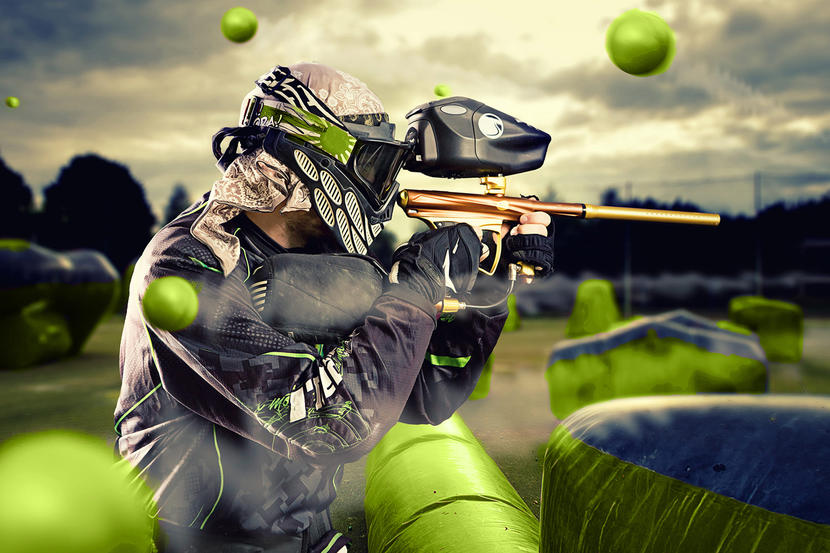 This indoor and outdoor adventure park is home to Dubai's second The Smash Room and a cool paintballing area. But there are still plenty more fun attractions set to open at the massive entertainment destination, including the region's very first upside down house and a go-karting track. This high-octane destination is located at The Last Exit, Abu Dhabi bound and converted, open-top London-style bus that serves up refreshing drinks and snacks. A day of fun awaits.
Open Sun-Wed 10am-10pm, Thu-Sat 11am-11pm. The Last Exit, Sheikh Zayed Road, Dubai, www.actionpark.ae (04 235 8893).
AquaFun Water Park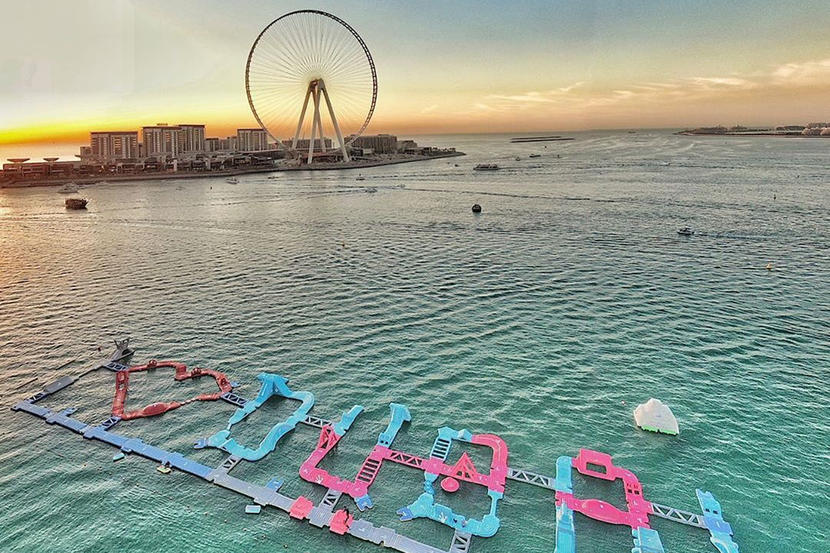 With 74 different games, AquaFun is the largest inflatable waterpark in the world, packed with slides, swings, blockades, bumps and even monkey bars. Why not spend a fun weekend making your way around the 2,700 square metre site, which can be found a little under 100 metres offshore from The Beach at JBR.
Prices vary. Open daily 9am-6.30pm. The Beach, JBR, www.aquafun.ae (04 551 6180).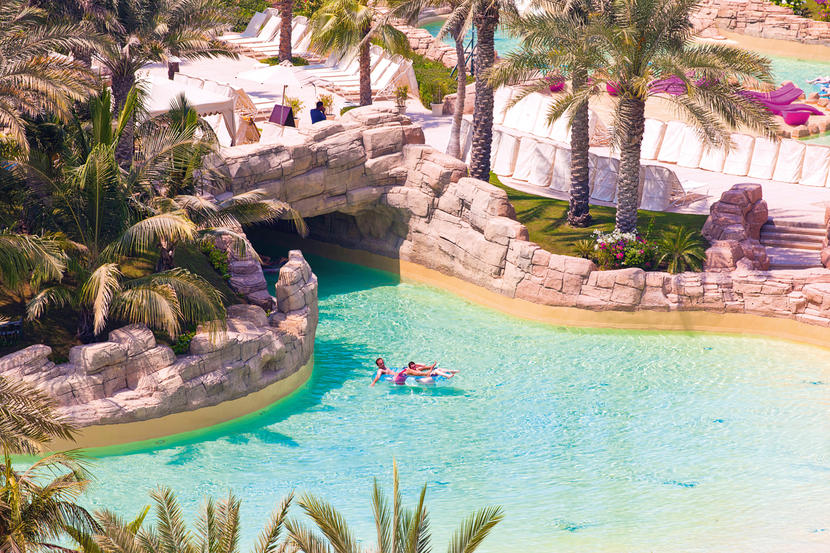 If you like waterparks and are looking for something fun to do in Dubai, you'll love Aquaventure in Palm Jumeirah's Atlantis The Palm. There are loads of slides varying in fear factor, many of which link to a huge lazy river, so you don't even need to get out of your rubber ring. The park also boasts a huge beach, aquarium, plenty of cafés and restaurants, a kids' area, dolphin experiences and even diving. ? The waterpark at Atlantis The Palm is a fun day out in Dubai for all.
Prices vary. Atlantis The Palm, Palm Jumeirah, www.atlantis.com/dubai (04 426 2000).
Desert safari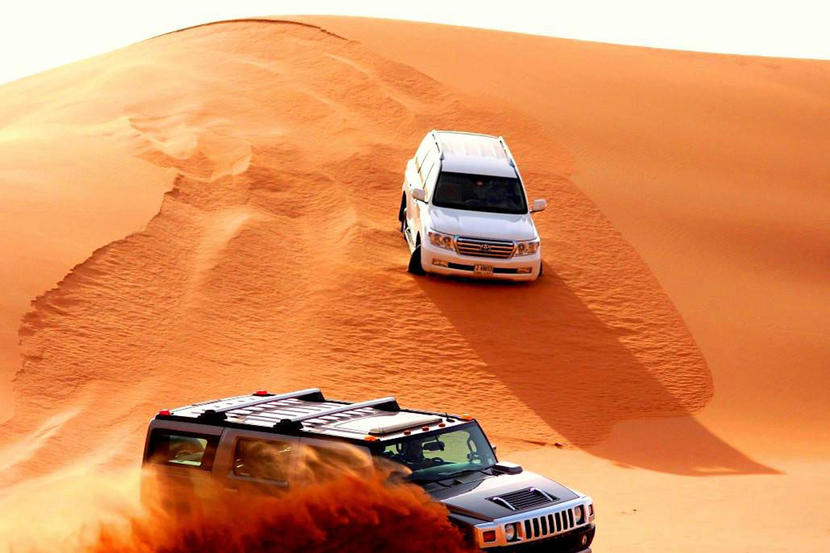 People who have lived in Dubai for 20 years still get excited every time they see a camel, so an exciting 4x4 drive across dunes to see a Bedouin camp and a falconry display before having a henna tattoo, shisha and traditional Emirati food is definitely going to top option for visitors and residents alike looking for a fun and unique experience.
Platinum Heritage, www.platinum-heritage.com (04 440 9827).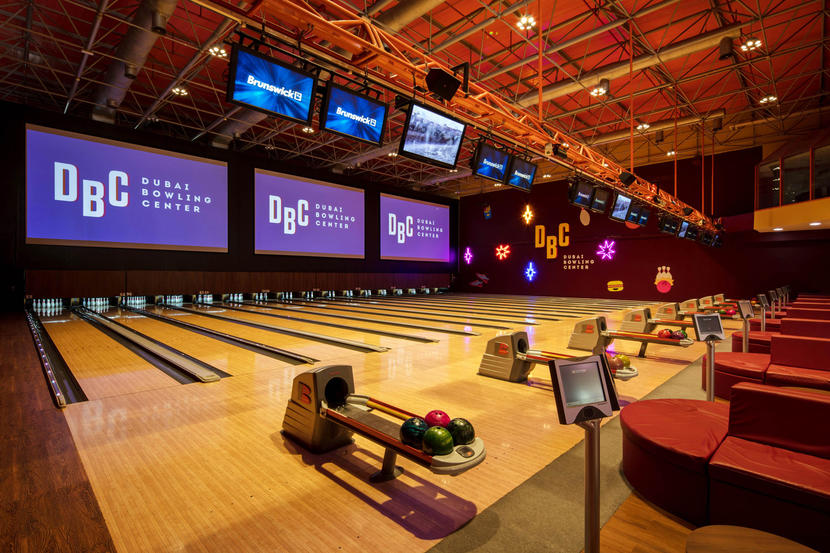 Looking for some good old-fashioned fun in Dubai? The Dubai Bowling Center boasts 16 professional-grade lanes to keep good times rolling in every day. The attraction features spaces for other fun activates including free-jumping, dodgeball, aerobics and basketball, as well as an e-gaming zone and old school favourites like billiards and ping pong. Oh, did we mention the colossal 7,000 sq m trampoline park where you can bounce off some steam in between frames, too? Fun, or what?
Open Sat-Wed 10am-midnight, Thu-Fri 10am-1am. Al Quoz, www.bowlingdubai.com (04 339 1010).
Escape rooms
Is spending the afternoon escaping from a room your idea of a fun activity to try out in Dubai? If so, why not spend the afternoon with your mates breaking yourselves out a room that you've willingly decided to be locked in? You're either going to have an awesome bonding experience, or leave never wanting to speak to each other again For our top pick of escape rooms to try in Dubai, head here.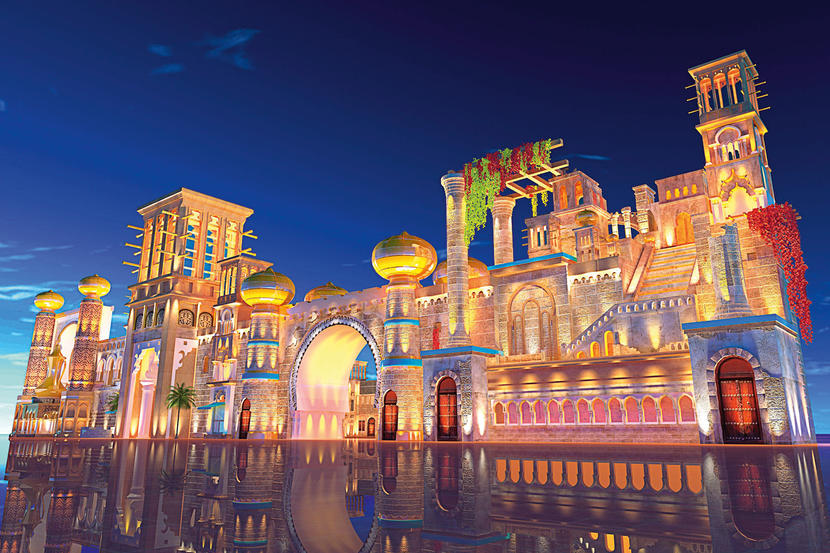 About 70 to 80 countries are represented in Dubai's multicultural festival park with pavilions highlighting national pride from across the globe. Between October and May the super fun attraction Global Village hosts fairground fun, international food, theatrical performance and shops with international oddities and souvenirs.
Open Sat-Wed, 4-11.30pm; Thu-Fri, 4pm-12.30am. Sheikh Mohammed Bin Zayed road, www.globalvillage.ae (04 3624114).
Hydro Water Sports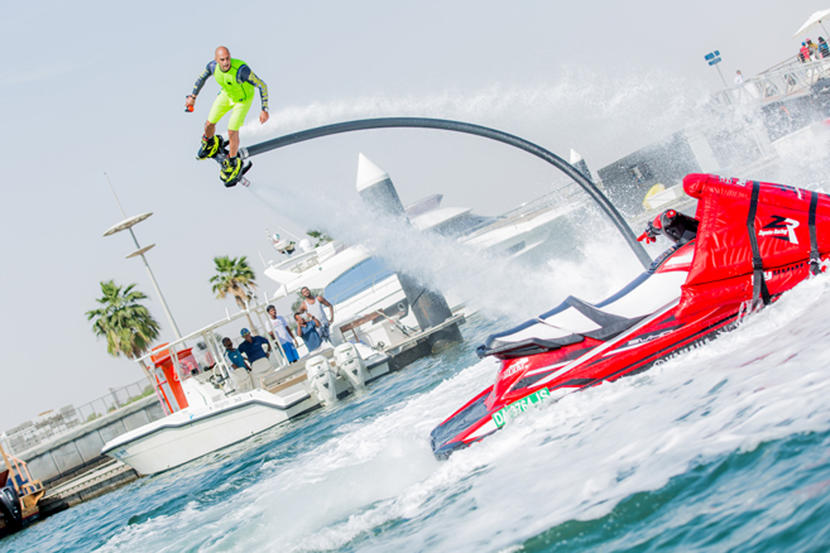 For some seriously fun and exhilarating experiences on the water, check out Hydro Water Sports. They offer Flyboarding – a craze that enables riders to use water pressure to 'fly' above the sea; Hoverboarding – which uses a thrust system similar to the Flyboard and riders can do tricks and stunts in the air or on the sea skimming across the waves (think snowboarding on water); the Jetovator – a jet-powered flying watercraft that works with a jet-ski and is like riding a Flyboard, only with handlebars and a seat (think riding a bicycle in the air); and the jetpack. This is one of Dubai's most fun things to do, and you can do it, too. For more fun watersports to try in Dubai, click here.
Prices vary. Open daily. The Beach, JBR, www.hydro-watersports.com (054 598 5353).
Dubai's 1.5-million-square-foot IMG Worlds of Adventure is the biggest indoor theme park on the planet, and it's home to some super fun rides. The goal here is definitely fun for all, with exhilarating rides, movies, brilliant dining options and shopping attractions in a sprawling space separated into four adventure zones. A whole world of adventure and fun awaits…
Open Sun-Wed 11am-11pm, Thu-Sat 11am-11pm. Sheikh Mohammed bin Zayed Road, Dubai, www.imgworlds.com (04 403 8888).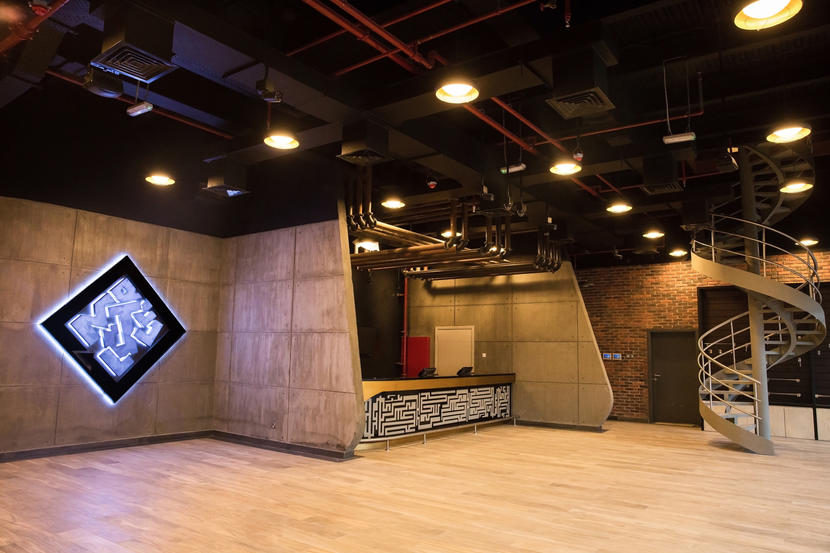 Fans of fun mental and physical challenges have a lot of places to check out in Dubai, from escape rooms to assault-style courses, but Jumble in Al Barsha is one of the top ones to book into. Jumble has a load of fun challenges that push your logic, reasoning, athleticism and teamwork skills with a series of tests. If you've seen British TV show The Crystal Maze you should have some idea of what lurks inside.
Open Sun-Wed 11am-10pm, Thu-Fri 10am-midnight, Sat 10am-10pm. Sheikh Zayed Road, www.jumble.ae (800 586253).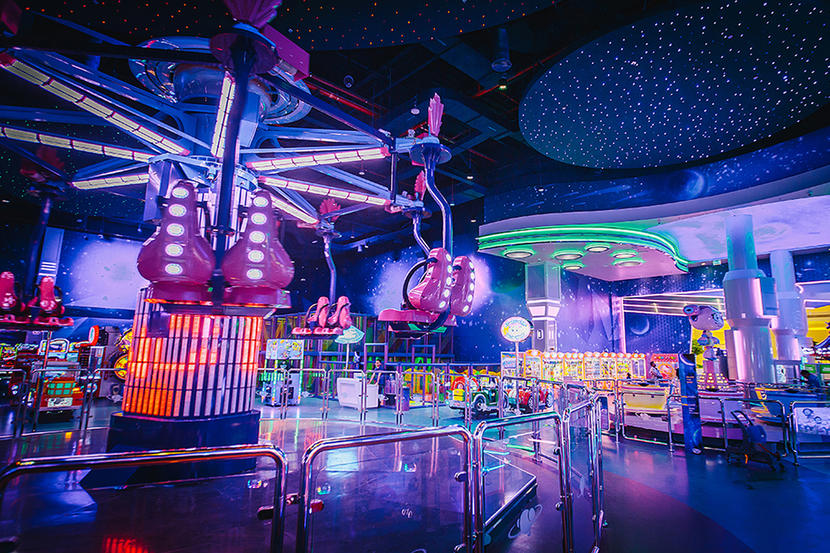 With eight branches of Magic Planet dotted around Dubai, you're never too far away from endless hours of fun. There are heaps of fun activities to choose from include bowling, laser tag, go karting, trampolining, sky trail and climbing wall. Other games to enjoy include classic arcade machines, video games and classic funfair. You're guaranteed a fun time.
Open Sun-Wed 10am-10pm, Thu-Sat 10am-midnight. Various locations including Mall of the Emirates, Al Barsha, Dubai, www.magicplanetmena.com (04 341 4444).
Motiongate Dubai

For a fun activity in Dubai, a rollercoaster ride ought to do it. The movie-themed Motiongate Dubai has more than 20 attractions inside the indoor, air-conditioned park including Madagascar Mad Pursuit and Dragon Gliders. That's not all, as the park is spread across five zones, with each boasting thrilling rollercoasters, interactive zones, theatre shows, roaming entertainment and live performances.
Dubai Parks and Resorts, Sheikh Zayed Road, www.motiongatedubai.com (800 2629464).
Mountain Extreme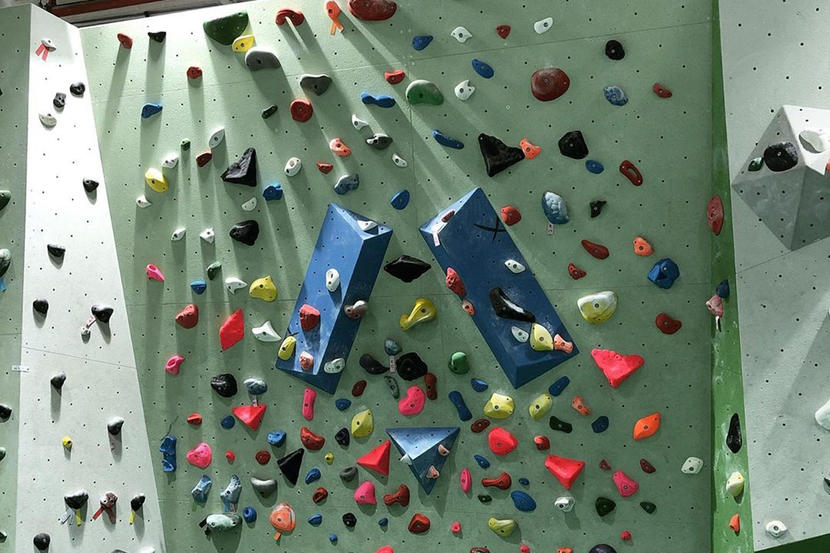 Budding (or very much active) climbing enthusiasts, you now have new weekend plans. Mountain Extreme offers two huge walls for the eager clamberers among us, who really like a fun harness-based challenge. While there are a couple of beginner walls, as well as a bouldering wall too – for the climbers who prefer to freestyle it a bit more, at a lower height, without the need for harnesses and all that jazz.
Prices vary. Open Sun-Thu noon-10pm, Fri-Sat 10am-10pm. Capital Golden Tower, Business Bay, www.mtnextreme.com (04 446 6080).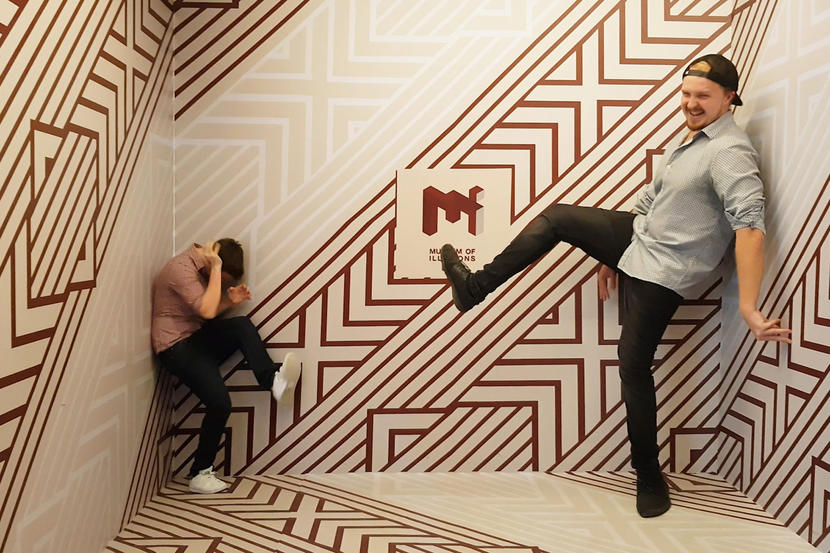 Boggle your mind by the perception-distorting puzzles, optical trickery and bizarre sensory experiences at this Al Seef Museum. From anti-gravity rooms to an infinity tunnel or clone table the indoor Museum of Illusions is best enjoyed with a group of mates. Prepare for a full day's worth of fun (and being fooled).
Open Sun-Wed 10am-10pm, Thu-Sat 10am-11pm. Al Seef, Bur Dubai, www.museumofillusions.ae (04 357 3999).

Are you a fun-seeker with a head for heights? Why not take the plunge and dive from the skies? Skydive Dubai offers all the thrills of freefall at a lightning-quick 120mph. Tandem skydives, with an experienced instructor, are held at the firm's campus that overlooks the desert dunes. Meanwhile, at its premium spot, you can fly high over Palm Jumeirah.
Prices vary. Locations include Dubai Marina and Al Ain Road, www.skydivedubai.ae.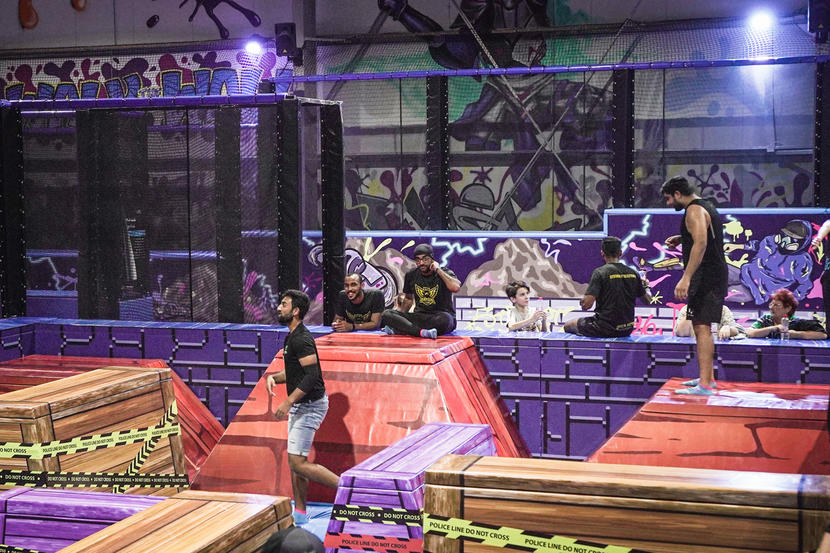 There are over ten fun activities to try at this indoor jump park including some new-to-Dubai experiences such as quick flight VR where a mixture of reality and virtual reality promises a unique, fully-immersive experience. Fun-seekers can also learn parkour and hone their trampolining skills with the on-site trainers, all with the end goal of increasing their fitness www.timeoutdubai.com/sport-wellbeing levels.
Open daily 11am-8pm. Al Quoz, Dubai, www.streetmaniax.com (04 348 8981).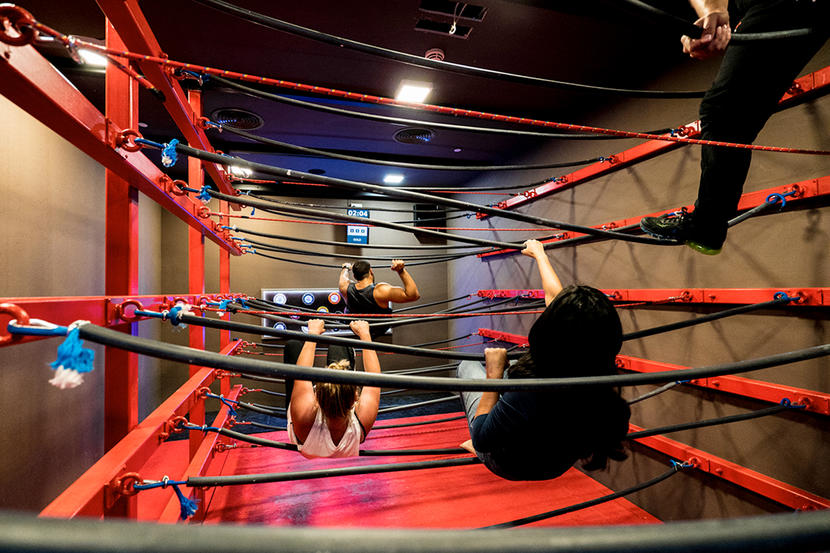 TEPfactor in JBR is a brilliantly fun escape room-meets-adventure challenge concept that will test your wits, skill and athleticism in a series of fun brainteasers, obstacles and more. Fancy spending an afternoon tackling its 21 different and intriguing challenges? Each room is based on one of four broad categories: fitness, patience, logic and skill. Think tyre swings, rope climbs, agility tests and a range of other clambering-related conundrums that will have you simultaneously sweating and head-scratching, all while having plenty of fun.
Open Sun-Wed 10am-midnight; Thu-Sat 10am-1am. Bahar Plaza Level, The Walk, JBR, www.tepfactor.ae (04 398 8438).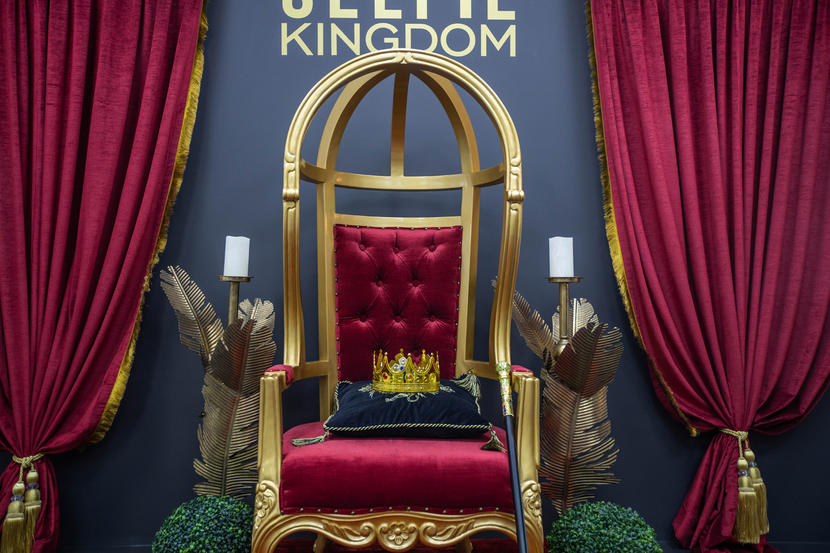 Perfect lighting? Check. Downward angle? Check. Rooms specifically designed to take the perfect selfie? Welcome to Dubai's dedicated selfie museum for creatives and selfie enthusiasts of all ages. The creative hub currently features fifteen indoor themed pop-up rooms with unique backdrops, props and peak lighting – all for that Insta-worthy snap. Prepare for an afternoon of silly fun and plenty of hearts on Instagram.
Open daily 11am-8pm. Daytona House, Motor City, www.theselfiekingdom.com (055 526 1188).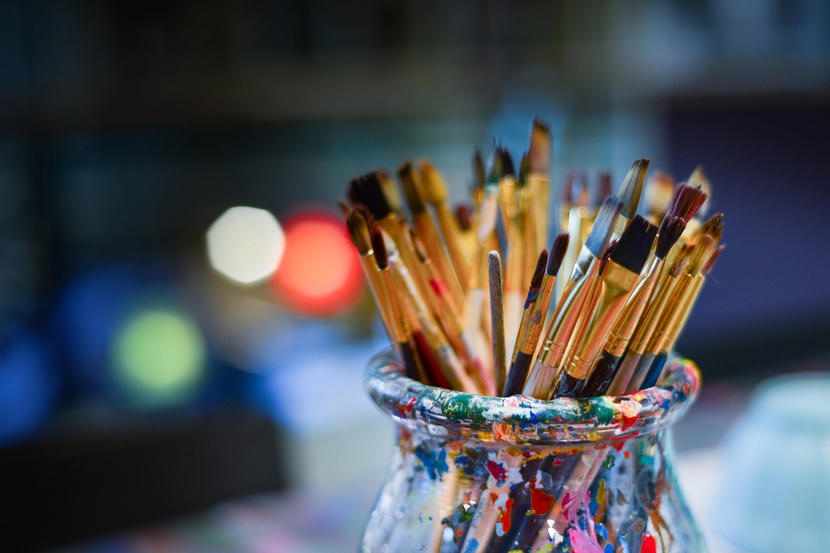 thejamjar is a hub of arty workshops and fun activities. Situated in Alserkal Avenue, you'll find all manner of classes on offer, from figurative drawing to oil painting. Personally, we're fans of the DIY painting sessions, which are available every day and heaps of messy fun. Just show up and let loose on a blank canvas using an unlimited supply of acrylic paint.
Open daily 10am-7pm. Alserkal Avenue, Al Quoz, www.thejamjardubai.com (04 341 7303).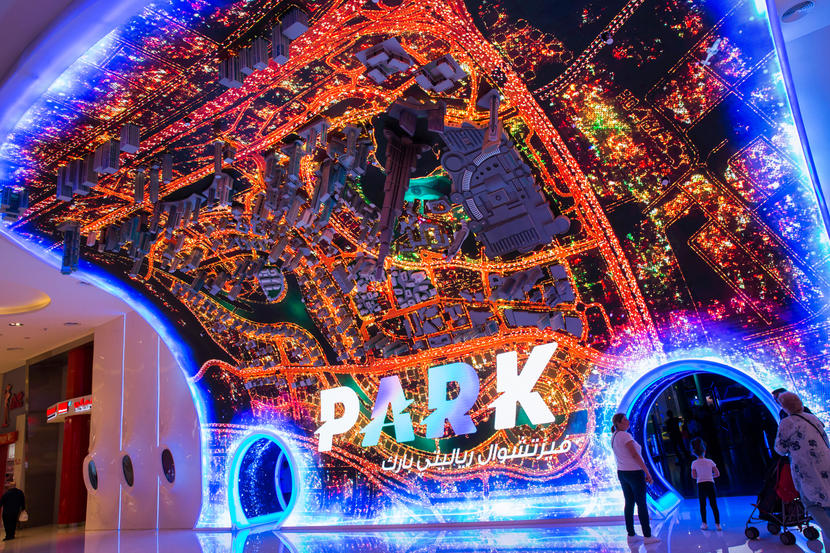 This virtual reality theme park in The Dubai Mall has loads of fun attractions, some of which have multiple games inside, taking you to distant planets, the distant future and the not-so-distant world of a fully virtualised Dubai. It's a fun place to go with friends and family, especially if you decide to take on The Walking Dead game that sees you having to shoot your way out of the show's famous hospital to safety.
Open daily 10am-midnight. The Dubai Mall, Downtown Dubai, www.vrparkdubai.com (800 38224 6255).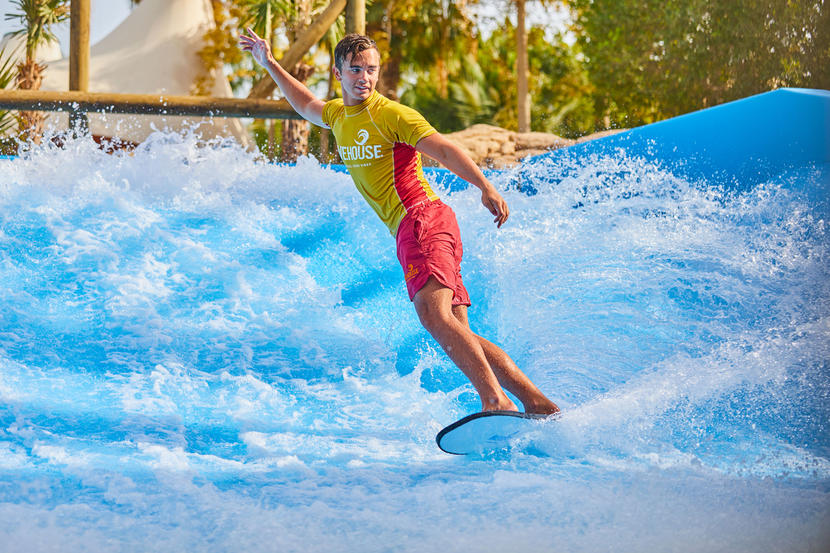 This one-stop fun factory in Palm Jumeirah's Atlantis The Palm caters to kids www.timeoutdubai.com/kids, teens and adults and has been making a splash, ahem, ever since opening for business. With a licensed bowling alley, dozens of arcade games, air hockey, VR simulators, regular live music and a wave rider, Wavehouse is one of the city's fun hangouts.
Open daily noon-1am. The Avenues, Atlantis The Palm, Palm Jumeirah (04 426 1166).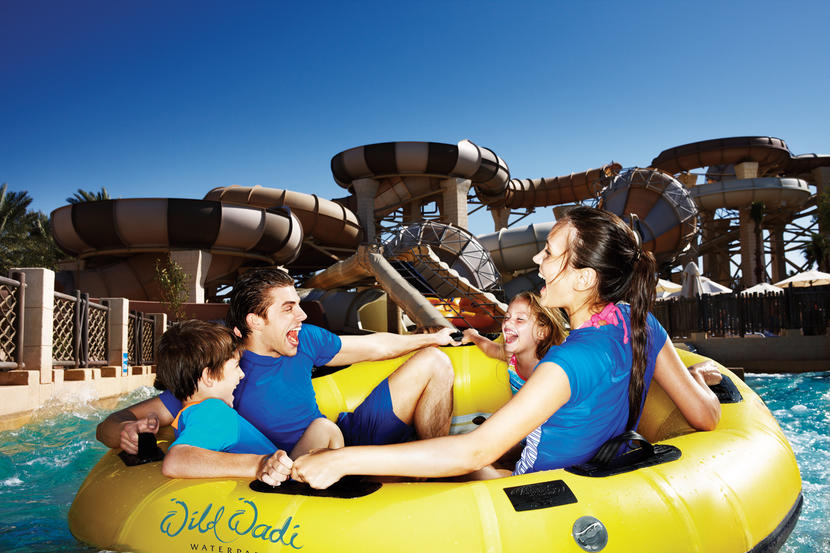 In total there are 30 rides and fun attractions for the whole family to enjoy at Wild Wadi Waterpark, whether you're a fan of the hair-raising, or prefer something a little more relaxed, like the 360-metre long lazy river. Wild Wadi guests can experience huge waves, or sit back and enjoy the weather at the river. Fun-seekers are also spoilt for choice with rides including the Tantrum Alley and Burj Surj.
Prices vary. Jumeirah, www.jumeirah.com (04 348 4444).

As well as being the world's longest urban zipline, the Dubai Marina XLine travels for twice the distance and lasts for twice the time. It also has twice the number of lines so that friends and family can ride in tandem. Running one kilometre across the Marina, the XLine promises to take riders to speeds of up to 60kph a mere 2.5 seconds from launching. It's an epic journey, and one that you need to go on if you're looking for something fun to try in Dubai.
Prices vary. Thu-Tue 9am-4pm. Dubai Marina, www.xdubai.com/xline (04 457 3212).
For more fun activities, places and things to do in Dubai, head here.
Be the first to get all the latest Dubai news, reviews and deals into your inbox by signing up to our free
newsletter
,
click here to sign up
.