Whoever thinks New York is the only city that never sleeps has never visited the lively city of Cairo before, and Four Seasons Hotel Cairo at Nile Plaza has a few splendid reasons why now's the perfect time to jet off there.
With winter well on its way and now that temperatures are starting to cool down, Cairo's long sunny mornings and breezy evenings are in full swing, giving curious travellers the chance to explore a city of art, architecture, and cultural activities.
And at the centre of it all is Four Seasons Hotel Cairo at Nile Plaza. With complete views of the city's skyline, eight stellar dining experiences, a rejuvenating spa, along with a good idea of the best things to see and do, it's the ideal spot.
From seeing the one of the Seven Wonders of the World to exploring a 1,000-year-old market, here's a glimpse at the luxury hotel's ten best reasons to visit Cairo over winter.

1) Explore the Pyramids of Giza on a sunny winter day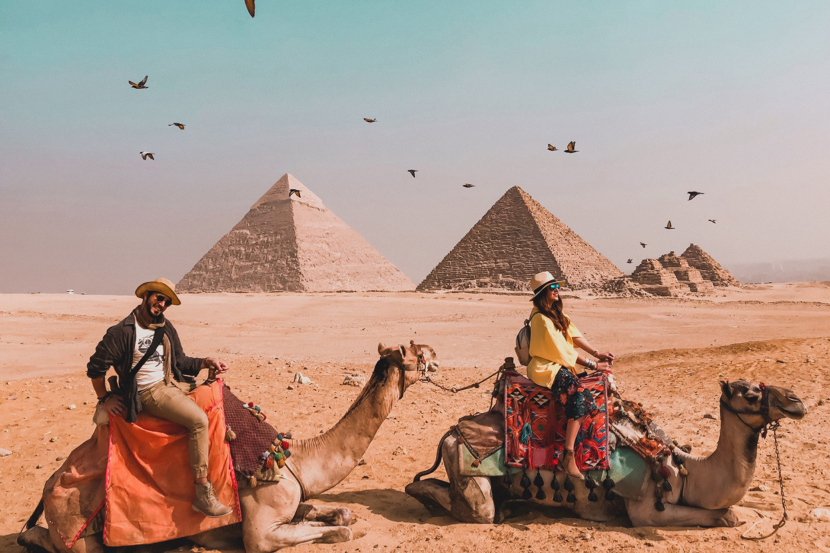 The magnificent 5000-year old Pyramids of Giza are a must-see attraction for everyone visiting Cairo. As the only remaining monument on the list of the "Seven Wonders of the Ancient World", their scale is bound is sure to leave you in awe, and of course make for a popular shot on any Instagram feed. Going in winter makes venturing on a full-day trip to the pyramids breezy – both figuratively and literally.

2) Enjoy a cultural evening at Cairo Opera House
For all those arts lovers out there, the Cairo Opera House is a no-brainer. The house brimming with culture hosts various art performances by local and international artists, bringing a collection of thrilling and unique entertainment each month. Expect everything from contemporary dance companies to blind orchestras performing their best.

3) Soak up the sun and sea with a trip to Ain El Sokhna
Winter may get a little chilly, so what better way to heat up than going to a place that translates to "hot springs". Ain El Sokhna is a peaceful haven around a two-hour drive away from Cairo, being the city's closest seaside destination. With sunshine all-year round and the chance to lounge in the Red Sea or the soft sandy beaches, this is the place to soak up all that sun. If you're looking to find out what the locals consider a weekend escape, look no further.

4) Wander around Downtown Cairo streets
Designed by French architects and built in the late 19th century by Khedive Ismail, Downtown Cairo is only a 15-minute walk from Four Seasons Hotel Cairo at Nile Plaza, and definitely a place to wander around for the day. With places such as the Egyptian Museum, Tahrir square and Qasr Abdeen to wander around, it's the beating heart of Cairo. From its charming old streets and marvellous European-style buildings, along with a chance to grab a hot cup of tea with mint or a hot chocolate at the 100-year-old Café Riche, this is a spot not to be missed.

5) Have a sunny picnic in a felucca along the River Nile
It's the longest river in the world, so being able to gaze at it from your balcony at Four Seasons Hotel Cairo at Nile Plaza is quite the sight to behold. But why stare at it when you can cruise along it? Book a felucca – a traditional wooden sailing boat – with the hotel concierge team, and get a first-hand experience almost hand-painted skies while tucking into a picnic.

6) Explore Cairo's 1,000-year-old market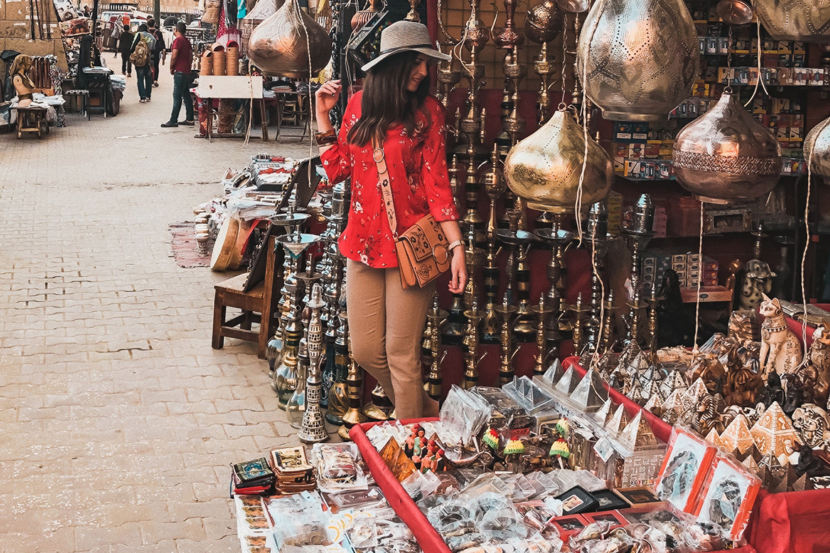 This is a bustling market that takes the word "vintage" to a whole new level. Check out the Khan El Khalili bazaar to uncover an excellent variety of leather goods, embroidered clothing and hand-carved woodwork, and make sure to pay a visit to El Sagha for a good measure of gold and silver jewellery.

7) Discover Cairo's renowned island on foot
Trekkers, it's time to lace up those sneakers and start exploring Cairo on foot, and there is no better place to start than the beautiful island of Zamalek – only a 15-minute walk from Four Seasons hotel. A neighbourhood made up of slender streets and leafy paths, it has a stunning close-up view of the enchanting River Nile, and is the home to trendy cafés, restaurants, boutiques and clubs.

8) Travel back in time with Cairo's most fascinating Palaces
From the masterpieces at Princess Aisha Fahmy Palace to the royal Manial Palace that tells the story of architectural grandeur, check out Cairo's lavish palaces and get a taste of royalty. There's also the Amir Taz Palace, Al-Gawhara Palace, Abdeen Palace and many more to explore, telling great stories of the modern history of Egypt.

9) Treat yourself to a day of royalty rituals and relaxation at Four Seasons Spa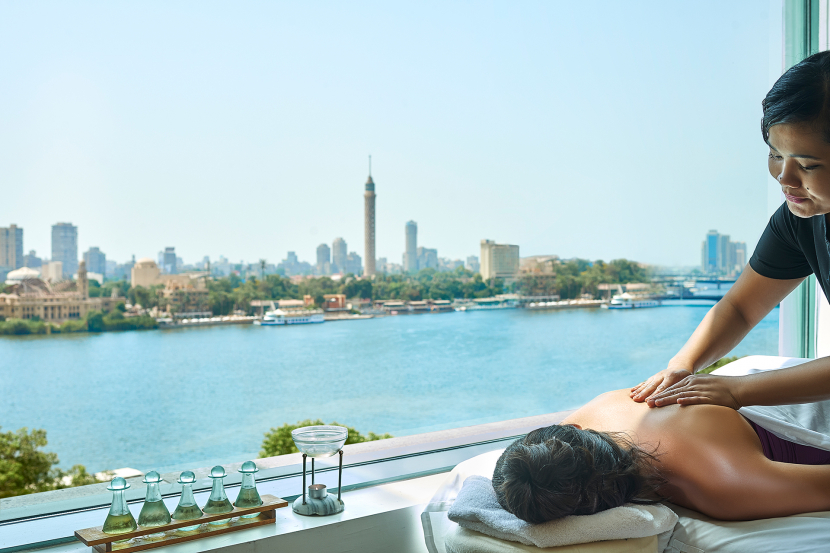 Overflowing with the secrets of beauty, it's only natural that the lush Spa at Four Seasons Hotel Cairo at Nile Plaza knows how to make you radiate with beauty. Experience Cleopatra's legendary warm milk and honey bath treatment, followed by an intense massage session that is bound to heat you up right at the core. With sweet aromas and the relaxing indoor pool, come here to feel pampered.

10) Shop 'til you drop
So many places to shop, and plenty of time to do it. If you're looking for a shopping spree, you first stop has to be inside Four Seasons Hotel Cairo at Nile Plaza's Beymen Mall, with designer brands such as Dior, Gucci, Just Cavalli and many more to name a few. There's also the Mall of Egypt with local and international retailers, dining outlets and Egypt's first snow park – Ski Egypt. Along with Cairo Festival City Mall that has more than 300 indoor and outdoor retail experiences and City Stars Mall with world-class fashion brands, You can't go wrong with shopping in Cairo.
For more information or reservations, visit: www.fourseasons.com/caironp or email: cai.concierge@fourseasons.com
Be the first to get all the latest Dubai news, reviews and deals into your inbox by signing up to our free
newsletter
,
click here to sign up
.