Eid al-Fitr is expected to fall on Tuesday June 4 and UAE officials have announced a four-day public holiday. Factor the weekend into that and you've got yourself a nice little six-day stretch and the perfect time for a short break, you might say. As we all know, DXB is basically the centre of the world when it comes to jetting off, so it may come as no surprise that there's any number of direct flights straight out of Dubai to some of the world's most remarkable holiday destinations. We've picked out five of the best to make your holiday planning a bit easier. Bon voyage!

Amsterdam, The Netherlands
It's the city of bicycles, canals, gabled buildings, vintage shops, hops and dining and there are heaps of flights from Dubai. A direct flight from Dubai will get you to Amsterdam Airport Schiphol in just over seven hours, and if you set off very early, you can even get you there in time for breakfast, allowing you to make the most of your day in the city. This is a big advantage, as there's plenty to do.
Must see spot: Hit Amsterdam's history-packed streets for vintage-filled shops and appreciate the city's design. Have a snoop around the Van Gogh museum for a bit of culture.
Must eat at restaurant: Head to Van Dobben restaurant in Southern Canal Ring for traditional meaty Dutch fare.
Flight time: Seven hours five minutes.
From Dhs4,000 (return). Amsterdam Airport Schiphol.

Barcelona, Spain
It's the home of famed artist Gaudi, golden beaches, Barcelona FC and patatas bravas. The seaside city has boundless culture, breath-taking architecture and a roaring nightlife scene. Barcelona's architectural treasures span 2000-plus years. Towering columns, ancient city walls and subterranean stone corridors provide a window into Roman-era Barcino. You can fly to Barcelona–El Prat Airport with both Emirates and Etihad.
Must see spot: head to the Middle Ages with a stroll through the Gothic Quarter and admire the awesome architecture. Or hop on an open-top bus for an easy way around the city.
Must eat at restaurant: For tourists, Barcelona is an absolute dream, with bars and restaurants at every turn (try Tapas 24 in L'Eixample), as well as a fantastic nightlife scene.
Flight time: Seven hours ten minutes.
From Dhs2,995. Barcelona–El Prat Airport.

Helsinki, Finland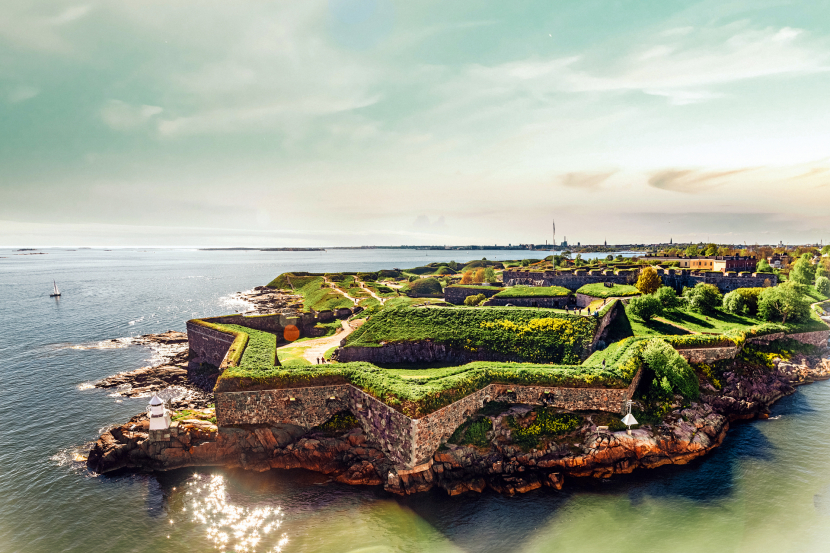 How would you fancy a long weekend in a seaside city surrounded by lush greenery and beautiful scenic islands? It sounds thousands of miles away from the UAE – and it is – but direct flights take the hassle out of the journey. Helsinki is a city packed with wondrous architecture. The Finnish capital winds around Baltic bays and islands – and even has its own sea fortress. The bustling market town is awash with modern culture and design and the food scene is bursting with northern European flavours.
Must see spot: Suomenlinna, the 'fortress of Finland' Unesco World Geritage Site.
Must eat at restaurant: Jump on a private boat and head to Saaristo, one of Helsinki's most renowned island restaurants, set in a spire-crowned art-nouveau villa on Luoto.
Flight time: Six hours 40 minutes.
From Dhs1,500. Helsinki Airport.

Shanghai, China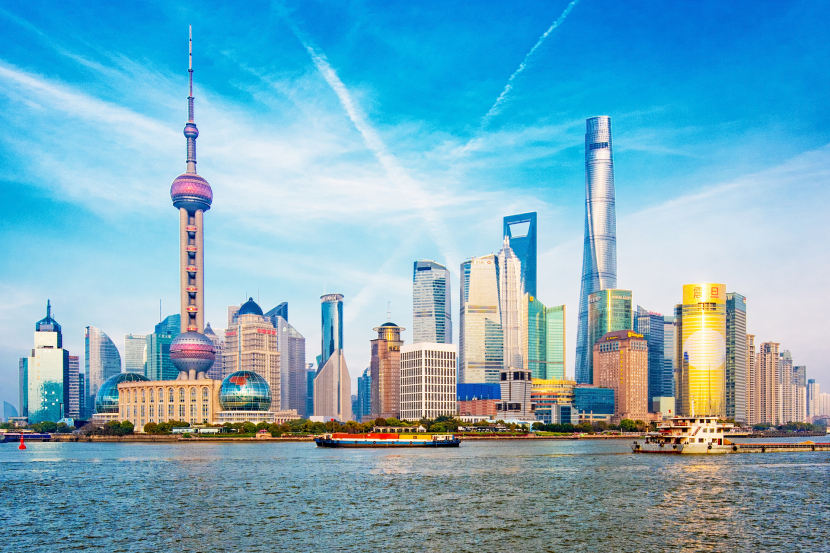 Shanghai is famous for its architecture (it's home to the world's second-tallest tower, after Dubai, of course), its cuisine, shopping and arts scene, and it's definitely up there on our list to explore thanks to daily direct flights.
Must see spot: Take a stroll down The Bund for a look at Shaghai's most powerful banks and trading houses.
Must eat at restaurant: If you're a fan of dumplings then head to Yang's Fry Duplings in The Bund & People's Square.
Flight time: Eight hours 25 minutes.
From Dhs1,900 (return). Shanghai Pudong International Airport.

Zanzibar, Tanzania
June is the best possible time to visit Zanzibar as the sunniest, driest month of the year with temperatures averaging around 28 degrees Celsius – perfect for making the most of those golden beaches and beautiful turquoise oceans. Don't forget your suncream.
Must see spot: Queen fans should make a beeline for Mercury House in Stone Town for a glimpse into the past of Freddie Mercury.
Must eat at restaurant: Head to Monsoon restaurant for traditional Swahili food served to you as you lounge on cushions on the floor.
Flight time: Five hours 50 minutes.
From Dhs1,200. Abeid Amani Karume International Airport.
Be the first to get all the latest Dubai news, reviews and deals into your inbox by signing up to our free
newsletter
,
click here to sign up
.